Brilliant Real Estate Closing Gifts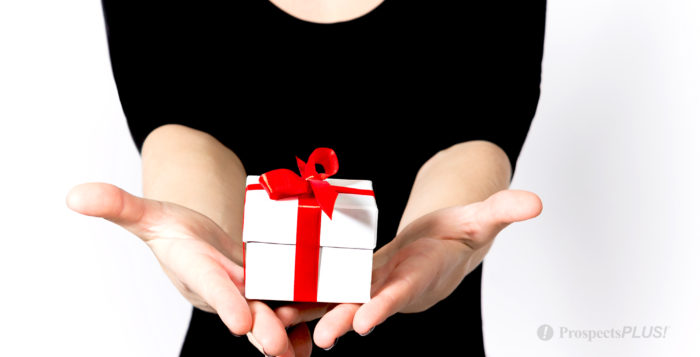 Whether or not to give gifts to real estate clients at or after closing is an often-debated topic.
Those in the "yes" camp struggle with coming up with a gift that is personal, but not too personal, and whether or not the gift should include the agent's branding.
It's a tall order, but, thankfully, we've checked with our agent network and, as usual, have some brilliant real estate closing gift ideas to share.
Stop hating on gift cards
No, a gift card isn't highly original and whether or not to choose one as a gift depends on your relationship with each particular client. But, it is sure to be a welcome and much-appreciated closing gift for clients on a strict budget (maybe your FHA buyers?).
You can't go wrong with a gift card from Lowe's or Home Depot or any of the large home décor stores. If your client is an avid gardener, check if your local nursery offers gift cards. And, if you're still stuck for ideas, how about a gift of delivery service with an Instacart or Uber gift card? The latter can also be used for Uber's ride-sharing service.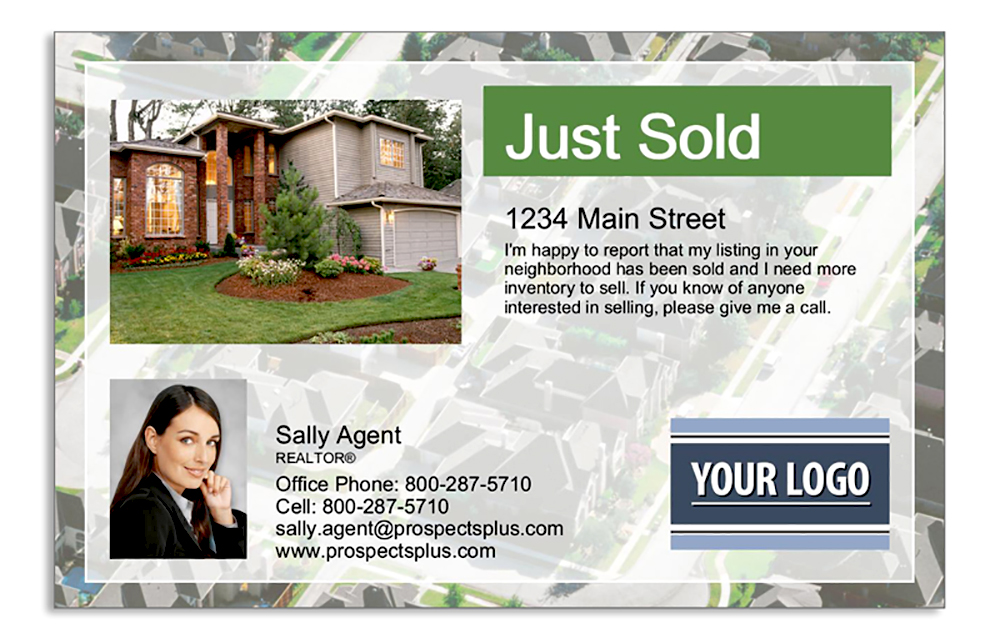 Artwork
Snap a photo of your clients and their kids and/or pets standing in front of their new home. Then, send it to an artist who can turn it into something family-room-wall-worthy.
Or, have the portrait made into "Just Moved" cards for the clients to send to friends and family. Pre-stamping the envelopes, by the way, is a thoughtful step that they won't expect.
The internet is the best place to find talented, reasonably-priced artists who specialize in creating portraits from photographs. And, you can often find one who will do so in your preferred medium, from pencil to watercolor to oil.
Here are several websites I found while doing some online sleuthing:
Paint your Life
Portrait Painting
Instapainting
Portraits on Demand
A number of artists on Etsy offer portraits from photos 
The gift that keeps on giving, keeping you top-of-mind
How can a former client forget you when, each month, something amazing is delivered to their door?
No, they aren't cheap (although some are surprisingly affordable), but subscription boxes are appreciated.
Meal boxes (there are a number of choices, such as Blue Apron, Plated, Hello Fresh)
Fresh flowers
Bagels
Bark Box or Rescue Box (for the dog "Mom" or "Dad")
FilterEasy (yes! No more schlepping to Home Depot to pick up HVAC filters)
Gardening
Beauty items (for female clients, Birchbox is among the most popular)
Find other popular subscription services at impactbnd.com.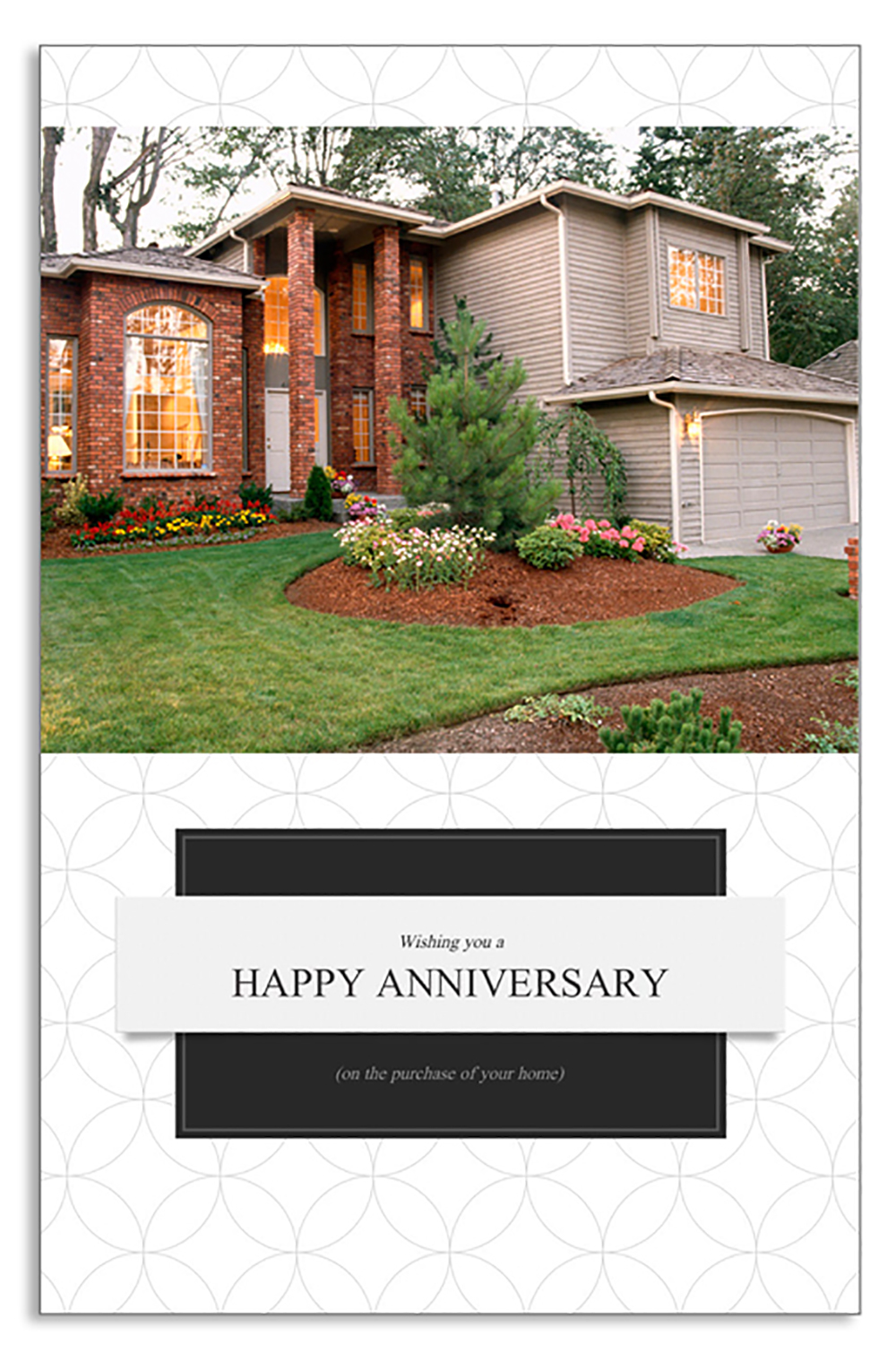 Consider keeping it local by gifting several hours of services that you know your client will use. These include:
Dog walking
House cleaning
Landscaping
Pool cleaning and servicing
Handyman
Organizing
Errand running 
Techster clients will love these
I joined my neighborhood's forum on NextDoor.com and the most popular conversations among neighboring homeowners involve home security. Most of the homeowners either own or are interested in purchasing the Ring video doorbell. They're offered at a variety of price points, with the least expensive starting at about $100.
Google Home Mini for less than $50 (a smart speaker with Google Assistant built in) is so popular that the folks at Google say they've sold "more than one device every second since they started shipping in October" of last year.
Instead of the keys to their new home, imagine handing your homebuying clients a smart lock instead. Yes, they're pricey, but the popular 3rd generation of the August Smart Lock sells for only $129 and the Kwikset Kevo Blue Tooth Deadbolt is priced at slightly less than $150.
While the topic of whether or not to gift your clients at closing seems to be a matter of personal preference, most agree that if you will be giving a closing gift, keep your branding off of it.
Then, put some thought behind it. If it's a gift card your clients truly need, then, by all means, gift them with one. If not, we hope our list helps guide you to the perfect real estate closing gift.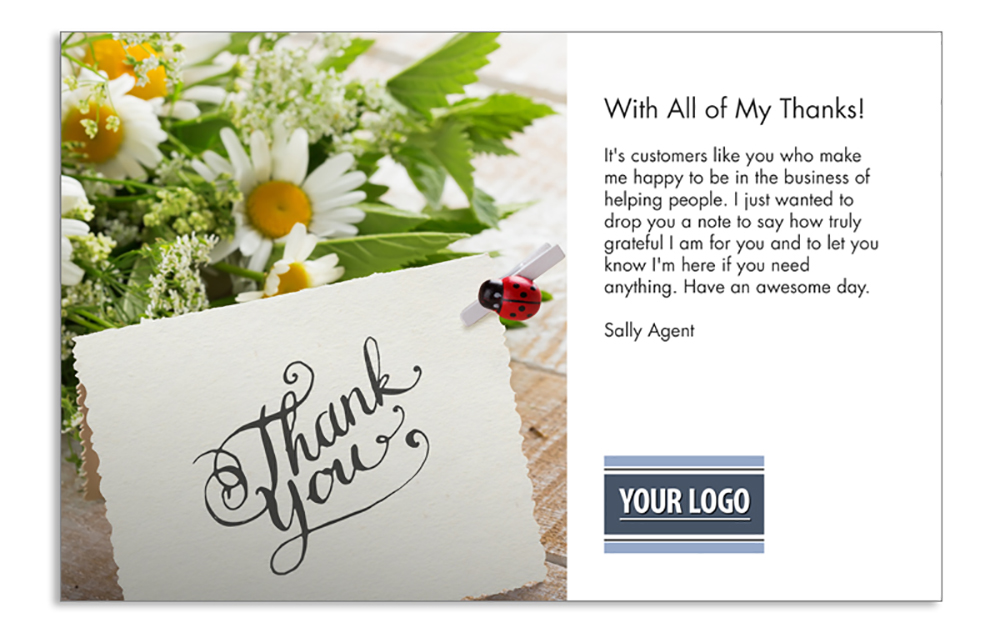 With client appreciation on your mind, right now is the perfect time to all of your incredible clients with a Customer Appreciation postcard.
Send the All My Thanks postcard to all of your past clients and let them know just how much they mean to you.
Need help targeting the perfect niche of buyers or sellers? Use our mailing list tool to create the ideal list (it's easy) or call our support team for assistance at 866.405.3638!
PLUS: When you have time…here are 2 free ways we can help you STILL CRUSH IT in 2018!
1.  The 12 Month Done-For-You Strategic Marketing Plan.
The Real Estate Marketing Planner is a powerful 12-Month-Guide that strategically defines what marketing to do when. Four key market segments are included, Niche Marketing, Listing Inventory, Geographic Farming, and Sphere of Influence – Click Here
2. The Free Online ROI Calculator. 
Consistency and automation are the keys to success. Discover how effective direct mail marketing can dramatically increase your bottom line. Enter your statistics in our Free online ROI Calculator and click the 'CALCULATE MY ROI' button to see your results instantly! – Click Here
Also…check out these cool tools 

 Three Click Postcards – Just snap a home photo & create a postcard all from your mobile phone
MLSmailings.com – Automated Just Listed, Just Sold Postcards
Market Dominator System – Become a neighborhood brand
Want to Refer a friend or colleague? Refer them, Here. THEY get a Free $25 Gift Card and YOU become their hero. BTW, you also get a $25 Gift Card too (now that's what I'm talking about)!