Five-Star Roadmap:How Customer Feedback Fuels Your Real Estate Business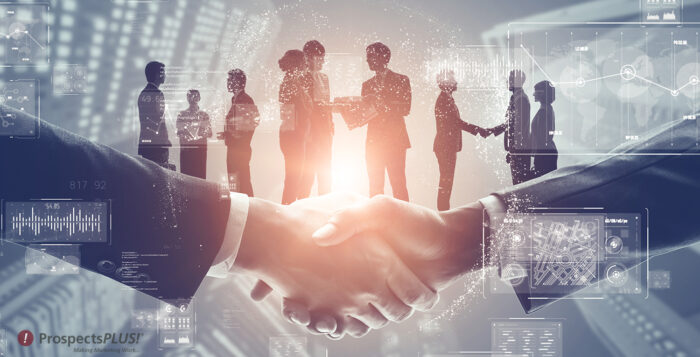 At ProspectsPLUS!, we fully understand the profound impact of our customers' feedback. It is a testament to their level of satisfaction with our service and underscores our commitment to providing world-class products and service.
With this in mind, we're thrilled to announce a significant milestone we just achieved: ProspectsPLUS! surpassed 5,000 five-star customer reviews!
We would like to take this opportunity to thank you. This remarkable accomplishment would not have been possible without your continued loyalty and support.
Now, let's delve into the topic of why customer reviews are indispensable to the success of every business, specifically a real estate business.
Why Customer Reviews Are Crucial
They Build Trust and Credibility
Real estate transactions are significant life events, often involving substantial financial investments. Customers want to work with agents they can trust.
Positive reviews from previous clients act as a vote of confidence, assuring potential clients that you are a reputable and reliable professional.
Provide Social Proof
In a highly competitive industry, social proof is invaluable. Customer reviews are authentic testimonials that demonstrate your ability to deliver excellent service.
They give prospective clients a reason to choose you over your competitors.
Positive reviews can also improve your online visibility and search engine rankings. When potential clients search for real estate services in your area, a strong presence with favorable reviews can help your business stand out.
Highlight Your Expertise
Customer reviews often highlight an agent's specific skills, expertise, or standout qualities.
These insights can attract clients seeking a particular skill set, such as expertise in a specific neighborhood or property type.
Encourage Referrals
Satisfied clients are more likely to refer their friends and family to you. Positive reviews create a ripple effect, potentially expanding your client base through word-of-mouth recommendations.
How to Earn More Customer Reviews:
Make It Easy: Streamline the review process by providing clients clear instructions and links to review sites. The easier you make it, the more likely they'll follow through.
Timing Matters: Ask for reviews at the right time. It's often best to request them shortly after a successful closing when the positive experience is still fresh in the client's mind.
Offer Incentives: Consider offering small incentives to clients for leaving their feedback. Make sure to adhere to FTC guidelines when offering any incentives for customer feedback.
Engage on Social Media: Actively engage with clients on social media platforms. Share success stories and client testimonials to encourage others to do the same.
Ask for Reviews: Don't hesitate to request reviews from satisfied clients. After a successful transaction, politely ask them to share their feedback on platforms like Google, Yelp, or your website.
Respond to Reviews: Engage with both positive and negative reviews professionally and promptly. Your responses demonstrate that you value feedback and are committed to improving.
By consistently delivering exceptional service and proactively encouraging reviews, you can harness the power of customer feedback to grow your real estate business and establish yourself as a trusted professional in the industry.
---
2. The Free 6-Month Done-For-You Strategic Marketing Plan
The Real Estate Marketing Planner is a powerful 6-Month Guide that strategically defines what marketing to do and when. Four key market segments include niche Markets, geographic farming, sphere of influence, and past clients. – Click Here
3. The Free Interactive 6-Month Real Estate Business Review
The Free Interactive 6-Month Real Estate Business Review allows you to enter your business goals for the remainder of the year and get a breakdown of how many prospects, listings, closing, and so on are needed to reach your goals. – Click Here
4. The Become a Listing Legend Free eBook
Ready to take a vertical leap in your real estate career? If you're looking for inspiration…and the tools and methods to dominate a market and go to the top in real estate…you'll find them in this free book. – Click Here
---