SURVEY SAYS! What Marketing Matters MOST to Real Estate Agents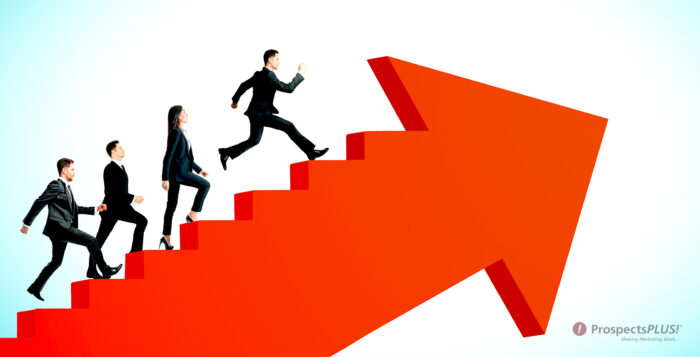 There is nothing more important to us than helping real estate agents succeed. We continually work to discover new ways to make your work life easier and more effective.
This is why we conduct ongoing surveys, to find out what aspects of real estate marketing are most important to you for your success.
Below are the results of our recent nationwide survey revealing how agents across the country weigh in on all aspects of real estate marketing.
The results may surprise you.
---
Survey Question #1. How Close are you to Achieving Your Income Goals for This Year?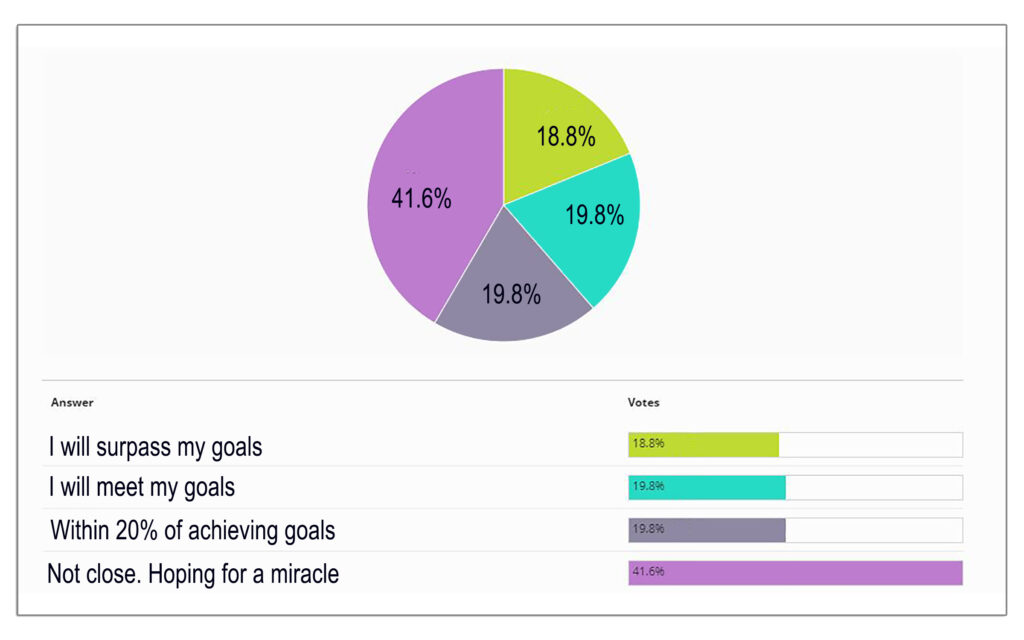 Survey Question #2. Where do you Focus Most of Your Marketing/Lead Generation Efforts?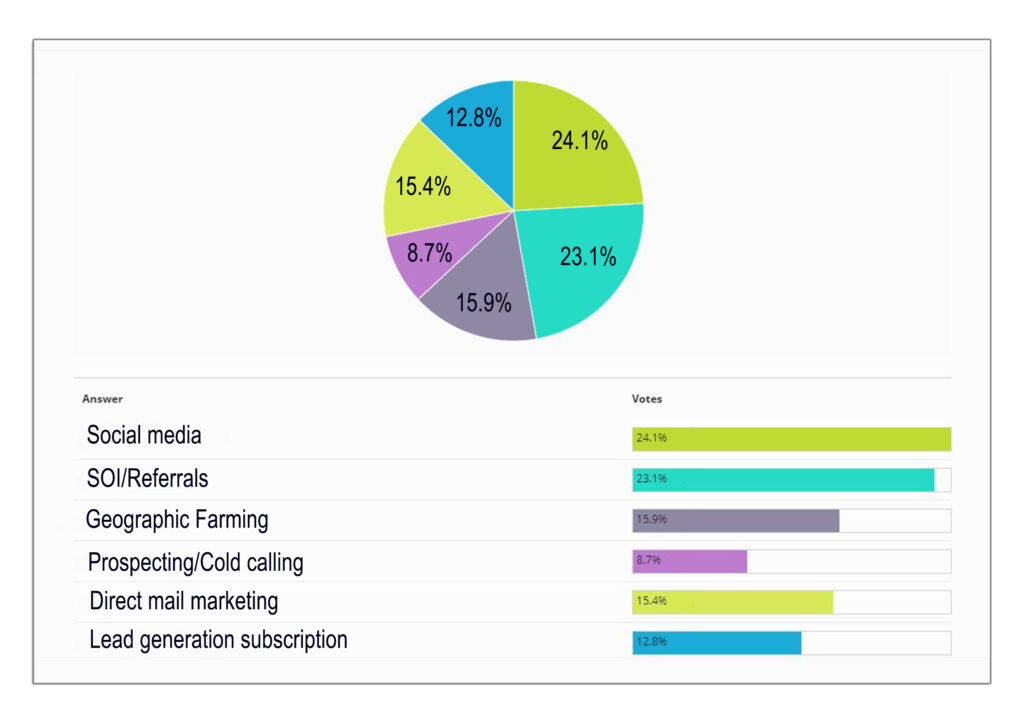 Survey Question #3. How Many Contacts in Your SOI Do You Communicate With on a Monthly Basis or More?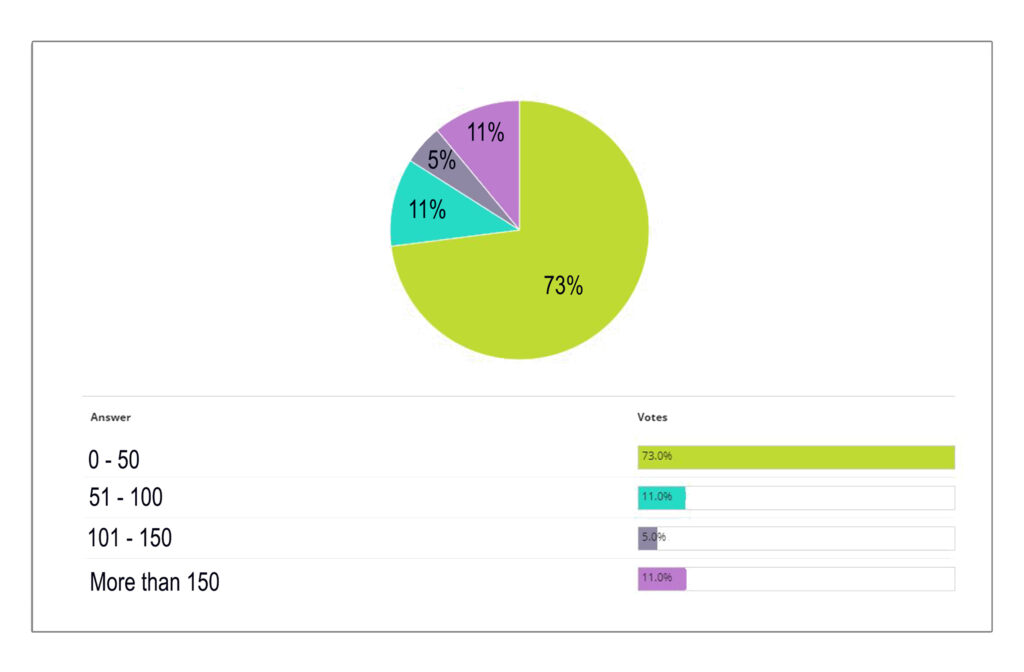 Survey Question #4. How Much Do You Spend Per Month on Marketing and Promotion?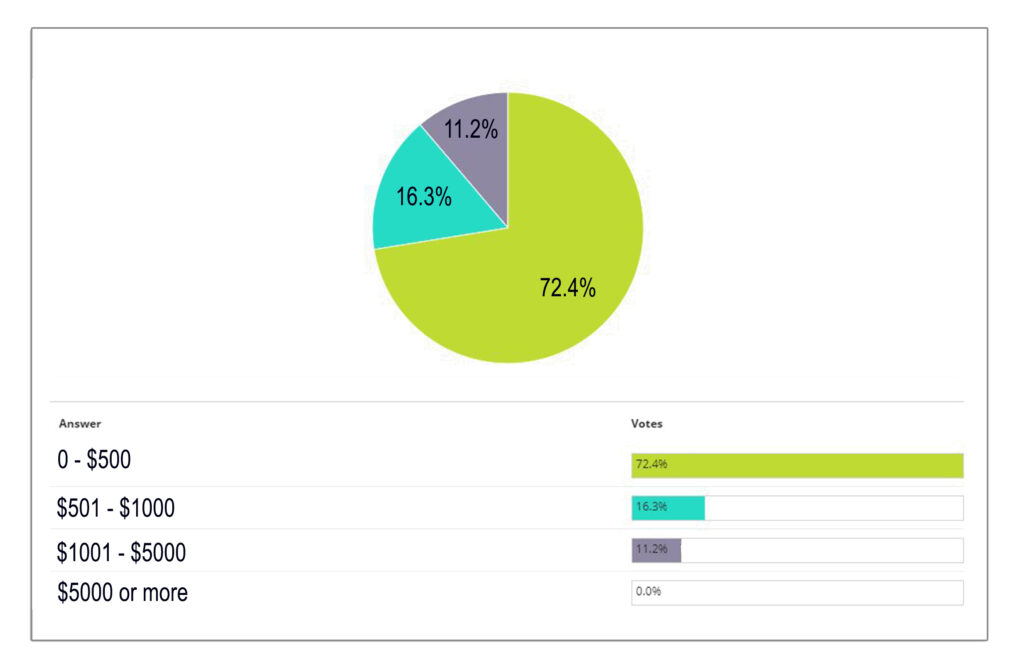 Survey Question #5. Which Niche Markets Have You Targeted With the Most Success?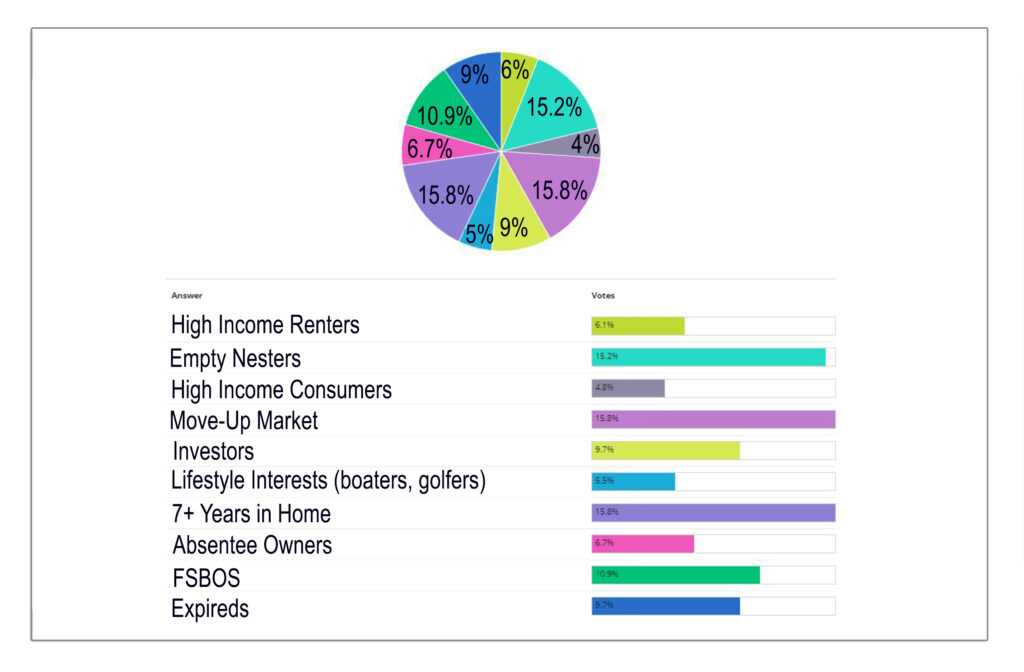 Survey Question #6. What Marketing Challenges Consume Most of Your Time?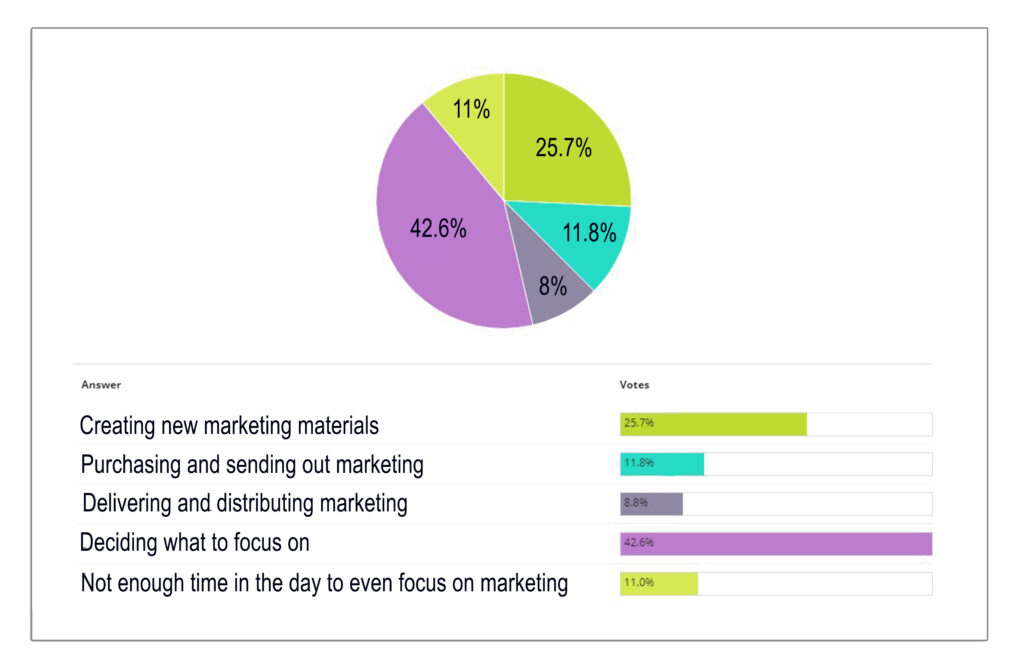 Survey Question #7. If You Were Guaranteed 3 Extra Closings a Year From a One-Year Scheduled SOI Campaign, or Your Money Back, Would You Do it?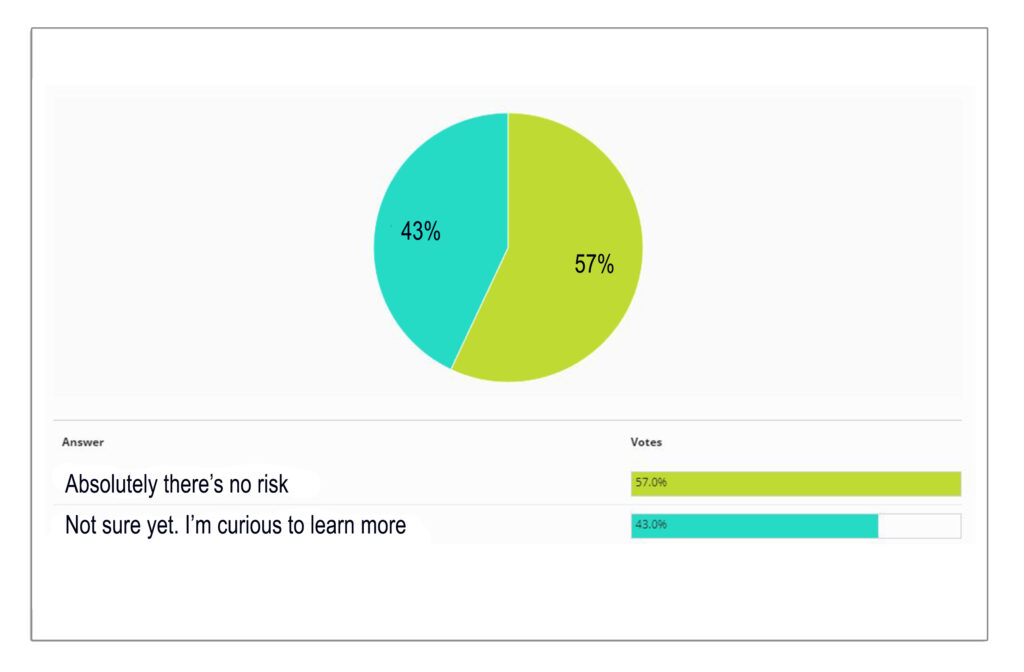 Survey Question #8. Do You Know How Many Contacts You Should Have in Your SOI Based on Your Income Goals?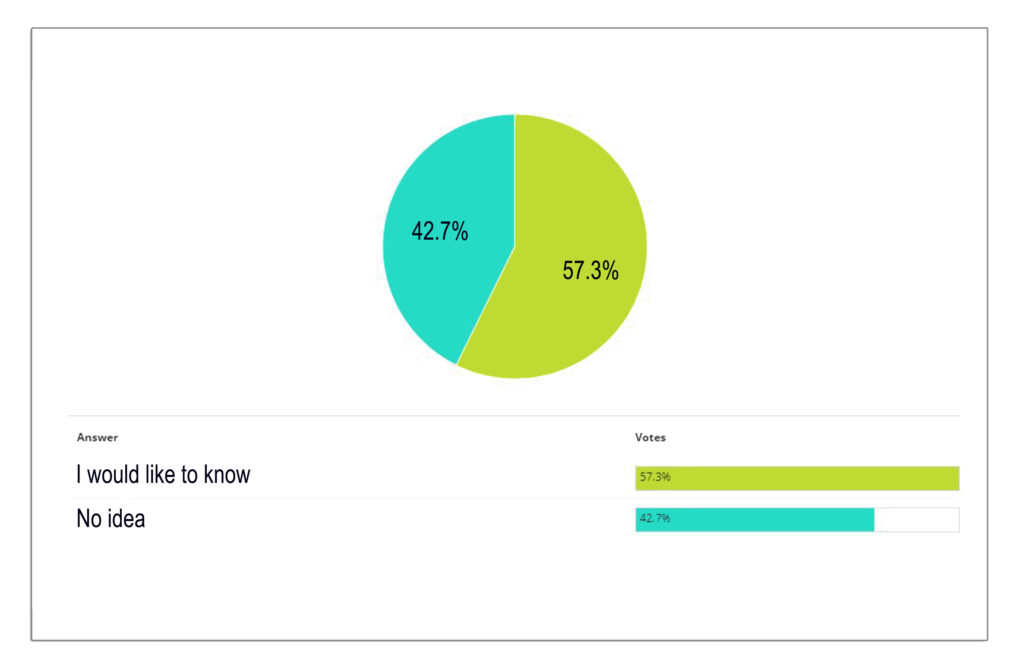 ---
The Free Online SOI Calculator
To learn how many contacts should be in your Sphere of Influence based on your income goals, try the Free Online SOI Calculator now, CLICK HERE
---
The SOI Scheduled Campaigns "3 Extra Closings a Year" Guarantee
Statistics show that 66% of the business generated by top agents comes from family, friends, close acquaintances, and referrals generated by the first 3 groups.
Consistently marketing to these groups is the key to the growth of your real estate business.
A Scheduled SOI Campaign does this while freeing up time for more important tasks like listing appointments & closings.
Our 3 Extra Closings a Year Guarantee
We believe so much in the power of Scheduled Campaigns and what they will do for your real estate business we're offering a guarantee.
Launch a one-year SOI Scheduled Campaign with a minimum of 150 postcards per month and if after one year you haven't generated 3 extra closings, and have incorporated the Free BusinessBASE, we will refund the money spent on your campaign.
---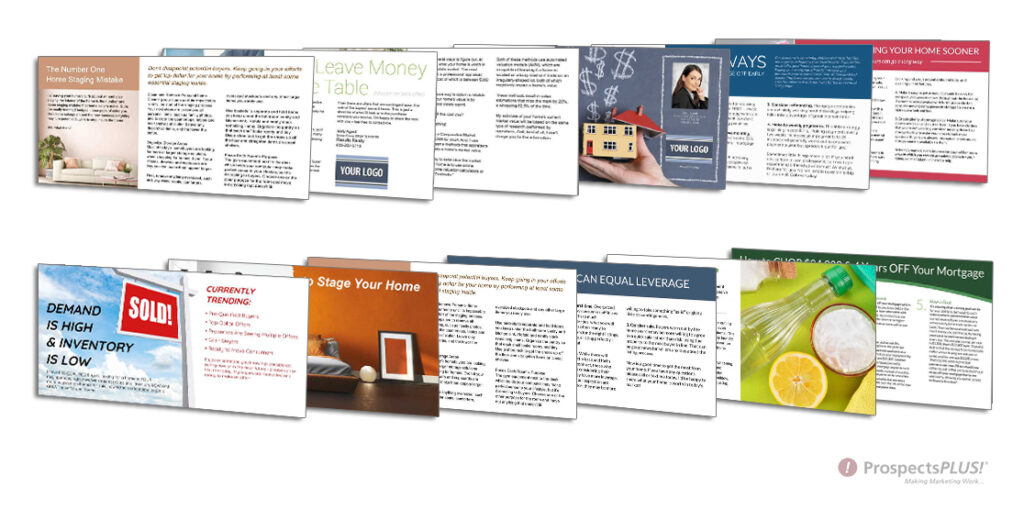 ---
With Scheduled Campaigns, YOU DON'T PAY until each mailing goes out (cancel or change up until the night before mailing).
Click the "GO NOW" link, below (from a desktop or laptop computer) to get started.
---
Please reach out to our support team at 866.405.3638 with questions or if there is anything we can do to help you with your success.
---
PLUS: When you have time…here are some helpful resources we've made available to support your success.
1. The Free 12 Month Done-For-You Strategic Marketing Plan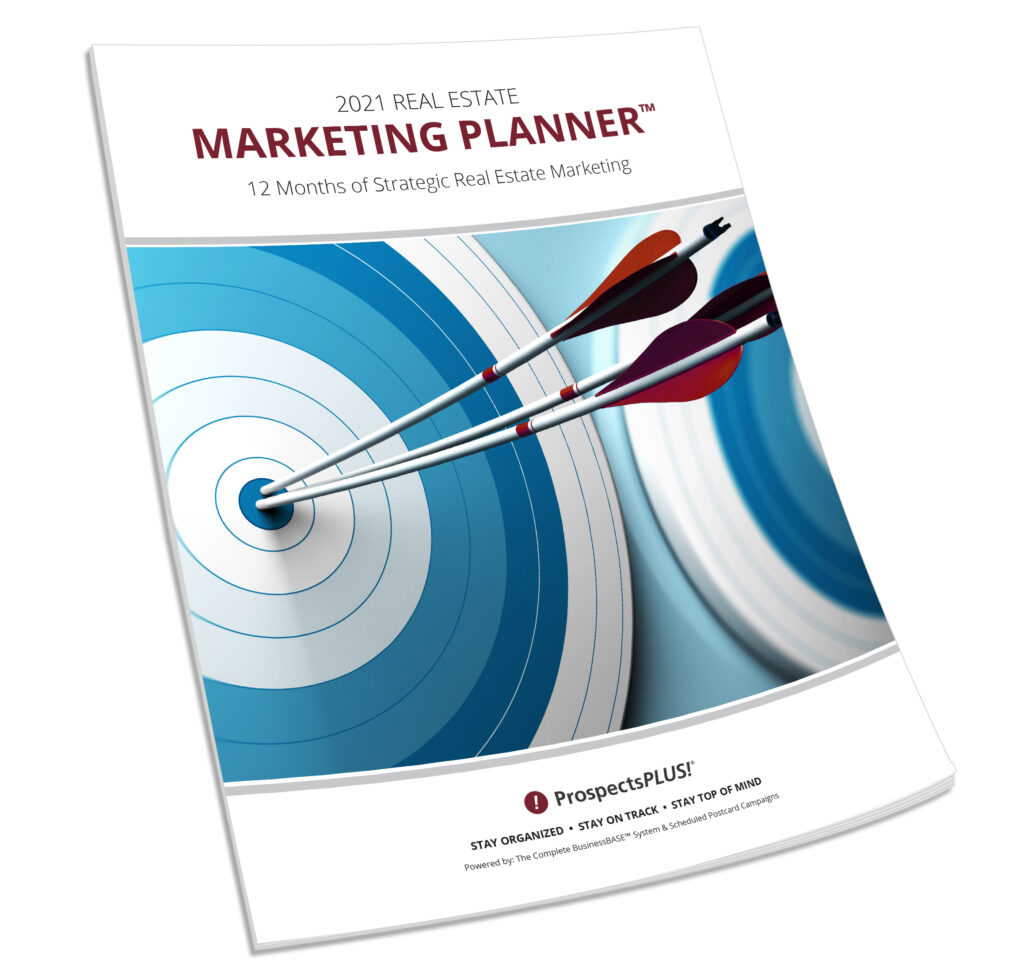 The Real Estate Marketing Planner is a powerful 12-Month-Guide that strategically defines what marketing to do when. Four key market segments are included, Niche Marketing, Get More Listings, Geographic Farming, and Sphere of Influence. –Click Here
2. The Free Interactive Real Estate Business Plan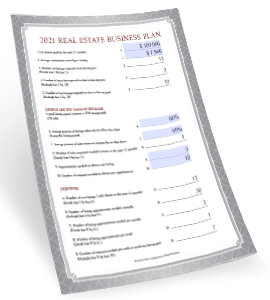 The Free Interactive Real Estate Business Plan allows you to enter your business goals for this year and get a breakdown of how many prospects, listings, closing, and so on are needed to reach your goals. – Click Here
3. Become a Neighborhood Brand
Become branded in a specific neighborhood with a NEW 12X15 marketing piece sent automatically every month to an exclusive carrier route (membership includes your own online Homes & Life Agent Magazine). Watch this video to learn more or Click Here.
4. The Free Real Estate Mailing List Guide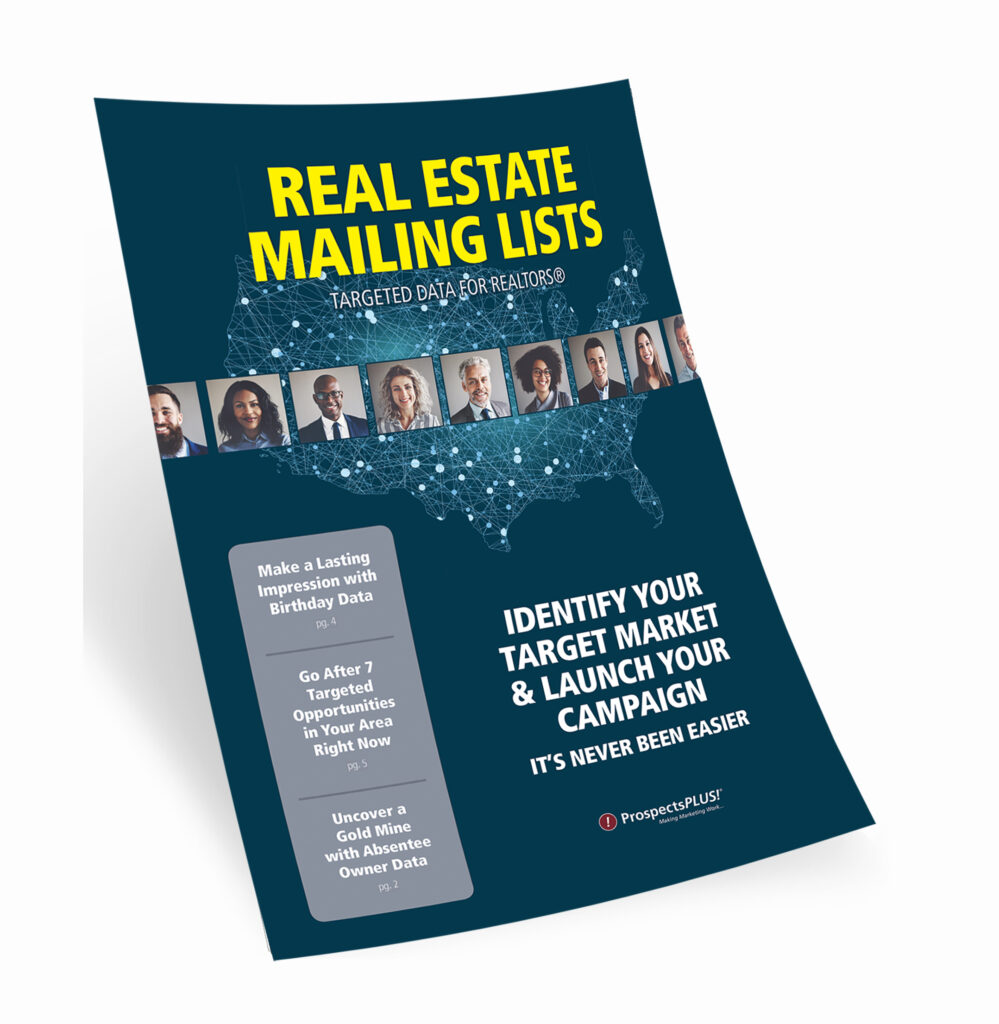 The Real Estate Mailing List Guide outlines the top tools for generating targeted prospecting lists including Baby Boomers, Empty Nesters, Investors, Lifestyle Interests, High-Income Renters, Move-Up Markets, and more. The Guide also defines done-for-you marketing campaigns to match these markets. –Click Here
5. Become a Listing Legend Free eBook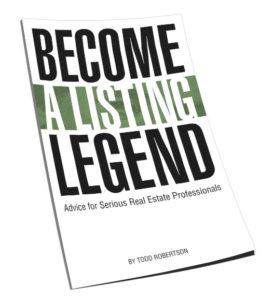 Ready to take a vertical leap in your real estate career? If you're looking for inspiration…and the tools and methods to dominate a market and go to the top in real estate…you'll find them in this free book. – Click Here
6. The Free Online ROI Calculator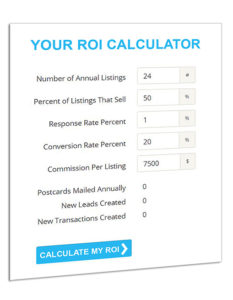 Consistency and automation are the keys to success. Discover how effective direct mail marketing can dramatically increase your bottom line. Enter your statistics in our Free online ROI Calculator and click the 'CALCULATE MY ROI' button to see your results instantly! –Click Here
7. The Free Real Estate Marketing Guide "CRUSH IT"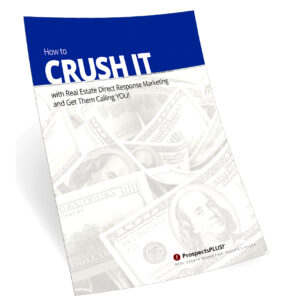 The "Crush It" Guide includes easy steps to launching an effective direct mail marketing campaign, how to create a targeted prospect list, the perfect way to layout marketing materials for success, seven opportunities available to target in your area right now. –Click Here