The 3 Most Common Website Mistakes and How to Fix Them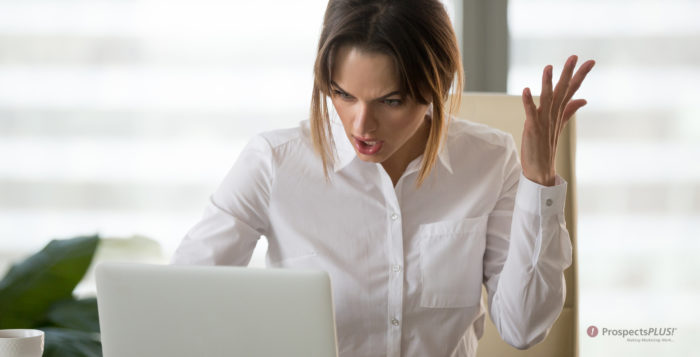 Most agent website mistakes are easy to fix once you know how. Let's take a look at the three most damaging agent website problems and their solutions.
1. Lack of focus
Many agent websites seem to reflect a common agent mindset: "I am a jack of all trades and master of none." When agents are trying to reach every, last conceivable prospect, their websites end up with a vague and meaningless focus.
No, "Buyers" and "Sellers" aren't target audiences – at least not in a way that sets you apart from every other agent in town. If you truly want these two, overly-broad groups as a target, create two websites, one for each.
Your buyer's site can then be narrowed down even further. Are you looking to work with renters? Condo buyers? Move-up buyers? Retirement buyers? or Luxury homebuyers?
The same holds true for the seller-focused site: first-time sellers, downsizers, selling the luxury or waterfront home, for instance.
"One of the biggest marketing mistakes is to attempt to appeal to everyone at once."
Suggests Tom Hallissey at Fat Guy Media. "The most-efficient way to reach more qualified consumers is to target smaller, more specific groups."
We once worked with a woman who specialized in mobile home buyers. Sure, one mobile home here and there seems hardly worth the effort, but this lady specialized and marketed herself as the expert. She made a killing in the mobile home market and, her website was one of her best lead generation tools.
2. Overly-focused on the wrong things
Real estate prospecting is all about building relationships and each visitor to your site is a prospect. What happens then when visitors are immediately bombarded by how great you are, how many homes you've sold and how much money you make?
Is the braggadocio the person you would want to build a relationship with? Of course not. Self-important bragging is unattractive and doesn't tell your website visitor one thing about "what is in it for them".
So, skip the hype about you and, instead, make your website client-focused. If your ideal prospects visit your website, what do they want to know? How can you help them find it? Use your knowledge of and experience in real estate to demonstrate why you are the agent they should hire.
3. Wait … isn't real estate all about location?
We recently read a Facebook post from an agent who was complaining that, after six months, his website just wasn't "working." He was blaming the website company.
Yet, one look at his site points the finger right back at the agent. The only mention of his market – his geographic location – was in his email address, posted at the bottom of the page.
He bought a template website and did nothing to customize it, except to plaster his own name all over it. This, despite there being numerous opportunities on the home page alone to stick in at least the name of his town.
His neighborhood pages consisted of his IDX for the area. That's it.
According to NAR's study, Real Estate in the Digital Age, nearly half of homebuyers using the internet are interested in neighborhood information.
Many agents ignore this section (if they even have one) of their websites, and it's a pity. What's it like living in a particular community? What are the good points? Why would I – as a first-time buyer, a move-up buyer, a commuter, retirement buyer, someone with a family or any other type of buyer want to live there?
Use your website to show pictures, discuss local news and events in your blog posts and anything else that captures why this neighborhood is a great place to live.
If your website isn't converting as you hoped it would consider tweaking it to be more consumer-focused and offer the information they're craving.
Need help targeting a specific niche of buyers or sellers? Use our Demographic Search Tool to create the ideal list (it's easy). Or call our support team for assistance at 866.405.3638!
PLUS: When you have time…here are some helpful resources we've made available to support your success.
1. Become a Neighborhood Brand
Become branded in a specific neighborhood with a 12X15 marketing piece sent automatically each month to an exclusive carrier route. Watch this video to learn more or Click Here.
2. The Free Real Estate Mailing List Guide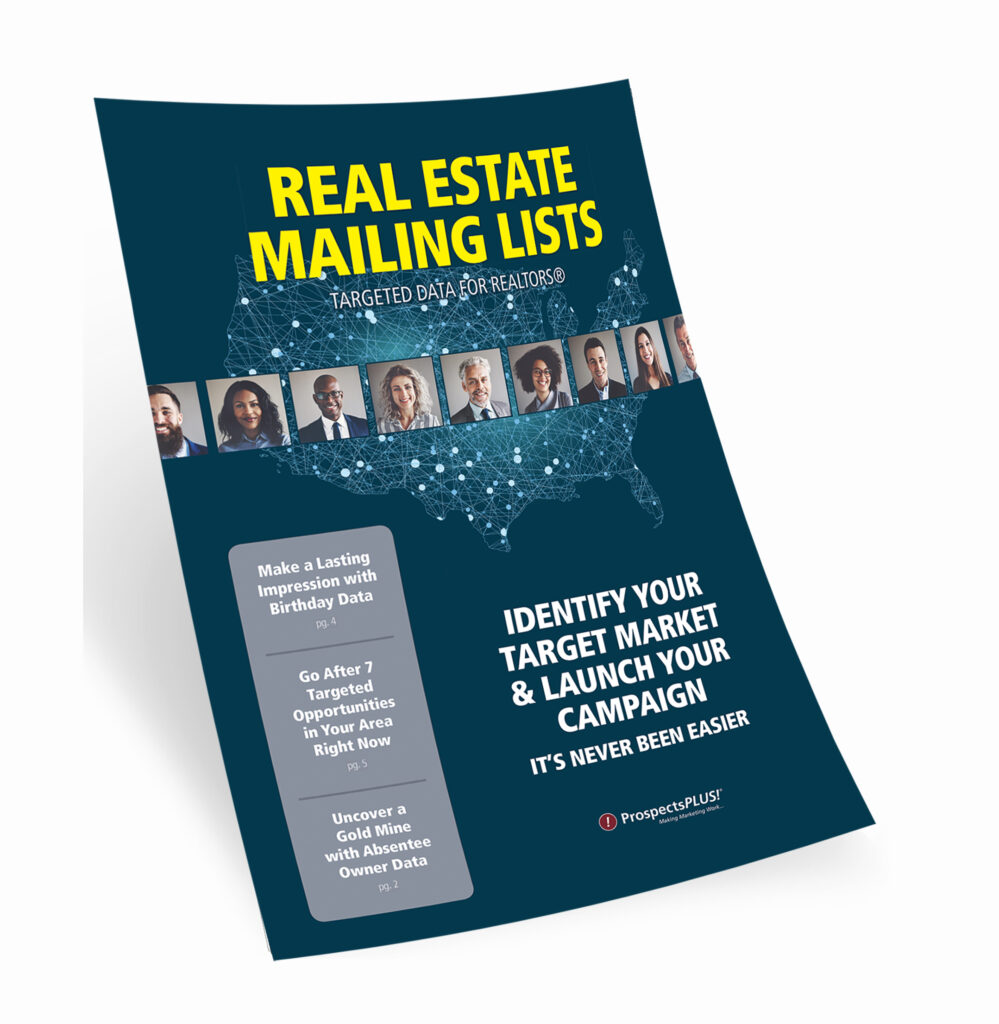 The Real Estate Mailing List Guide outlines the top tools for generating targeted prospecting lists including Baby Boomers, Empty Nesters, Investors, Lifestyle Interests, High-Income Renters, Move-Up Markets, and more. The Guide also defines done-for-you marketing campaigns to match these markets. –Click Here
3. The Free 12 Month Done-For-You Strategic Marketing Plan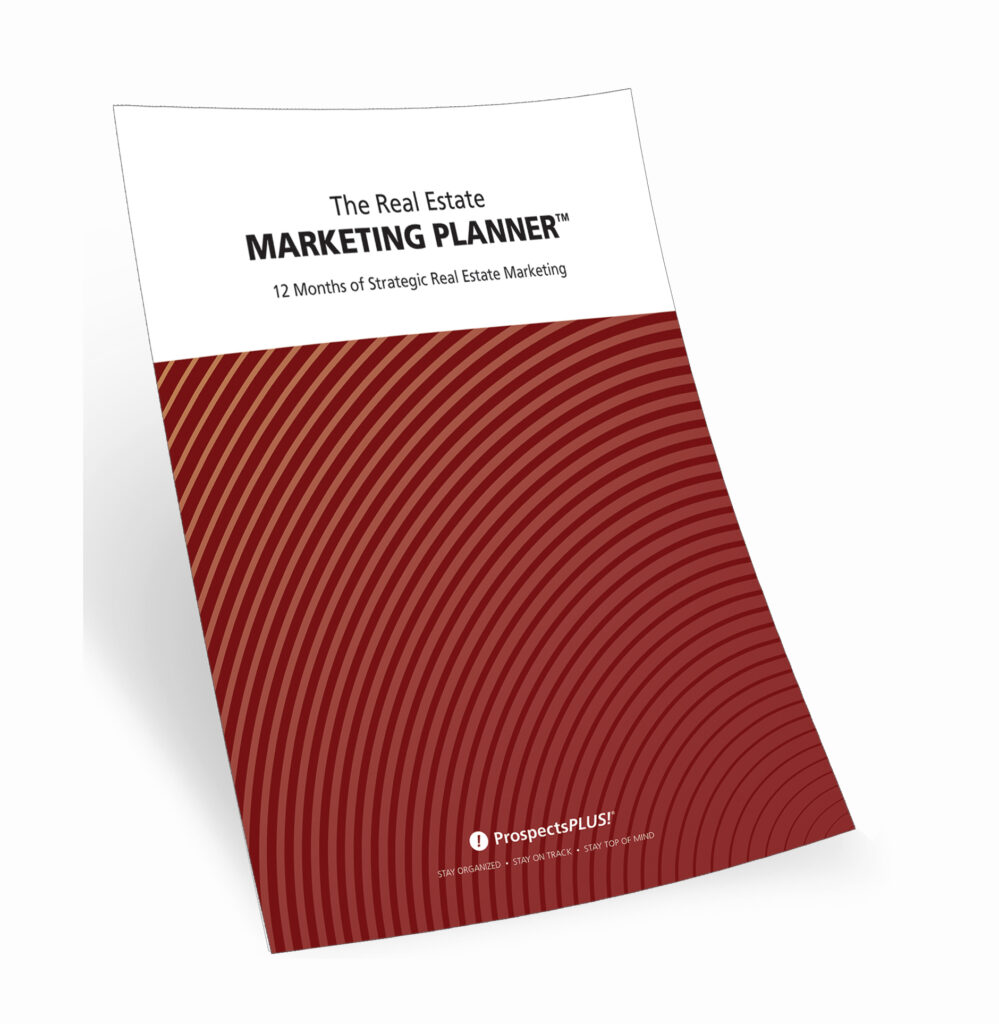 The Real Estate Marketing Planner is a powerful 12-Month-Guide that strategically defines what marketing to do when. Four key market segments are included, Niche Marketing, Get More Listings, Geographic Farming, and Sphere of Influence. –Click Here
4. The Free One-Page Real Estate Business Plan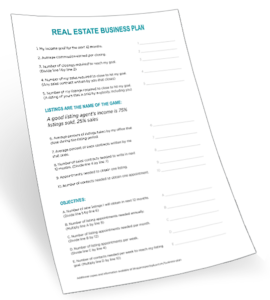 Treat your business like a business it is vital to long-term success in this industry. Some agents may put together elaborate business plans, yet there's something powerful about keeping it simple. Check out our one page Online Real Estate Business Plan. – Click Here
5. Become a Listing Legend Free eBook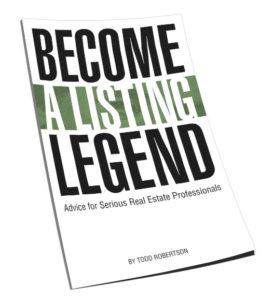 Ready to take a vertical leap in your real estate career? If you're looking for inspiration…and the tools and methods to dominate a market and go to the top in real estate…you'll find them in this free book. – Click Here
6. The Free Online ROI Calculator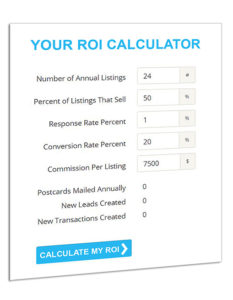 Consistency and automation are the keys to success. Discover how effective direct mail marketing can dramatically increase your bottom line. Enter your statistics in our Free online ROI Calculator and click the 'CALCULATE MY ROI' button to see your results instantly! –Click Here
7. The Free Real Estate Marketing Guide "CRUSH IT"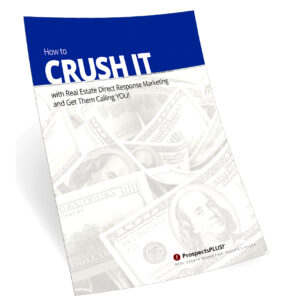 The "Crush It" Guide includes easy steps to launching an effective direct mail marketing campaign, how to create a targeted prospect list, the perfect way to layout marketing materials for success, seven opportunities available to target in your area right now. –Click Here