That period from winter into mid-spring is typically akin to a drought followed by a raging storm for real estate professionals.
It's just as the drought is ending, however, that our fingers ache from clinging to our wits and our wallets.
Yes, it will end. Business will pick up, if it hasn't by the time you read this.
We have some suggestions to consider if you're still dealing with a snail's pace real estate market.
1. Take action
Regardless of how few clients you have right now, there are actions you can take to advance your business that don't involve showing homes or chasing listings.
In fact, taking just one action each day can get you out of the doldrums and into motivation.
A good first action to take is getting away from your desk. A change of scenery is an excellent way to get your brain moving in another direction.
Take a walk (in a different location every day). Take a few hours off just to think. Or, work from your favorite coffee shop that offers Wi-Fi.
Make lunch or coffee dates with former clients or vow to meet colleagues after work for cocktails.
If you must remain tied to your desk, get back to the basics that have kept you in business. Think back: which activities have delivered the most successes?
If you once did well with door-knocking but ditched it for the next shiny object, pick it up again, dust off your skills and start knocking for dollars.
2. Get help from the great motivators
Some of the world's greatest motivational speakers are just a book, DVD or CD away.
If you prefer reading, check out some of our favorites:
"Shift: How Real Estate Agents Tackle Tough Times" Gary Keller
"The 10X Rule: The Only Difference Between Success and Failure" Grant Cardone
"Better than Good: Creating a Life you can't wait to Live," Zig Ziglar
Turn off the radio in the car and pop in a CD or listen on Audible. Here's a few we think you might like:
Ditch the TV for one night a week and watch a motivational video instead:
Motiversity's videos (here's one to start you off)

Engage your audience with Free Reports (available under the Free Report tab)
 3. About that stuff you've let fall through the cracks
 As a small business owner, you know that even when you're not working directly with clients or on ways to do so, there is still work to be done. When you're busy, those are the things that typically fall through the cracks.
Website – how are those neighborhood pages coming? Is it time to localize your home page and feature a testimonial or two? Also, don't forget to add a Free Report offer on your website in exchange for an email address.
Testimonials — Do you have a system to generate them? Agents use various methods, from hiring a company who specializes in collecting your testimonials to putting together a questionnaire that you offer your clients at closing.
While the latter is a good way to collect testimonials for your website and other marketing materials, aim to convince them to leave you one at the online review sites.
Then, consider reaching out to past clients who didn't leave a review. This contact also serves to put you back on the front burner of their memories.
Buyers' consultation – Does yours need some work? Update any area that needs it. Anything you can do to add value to your consultations helps boost your customer service.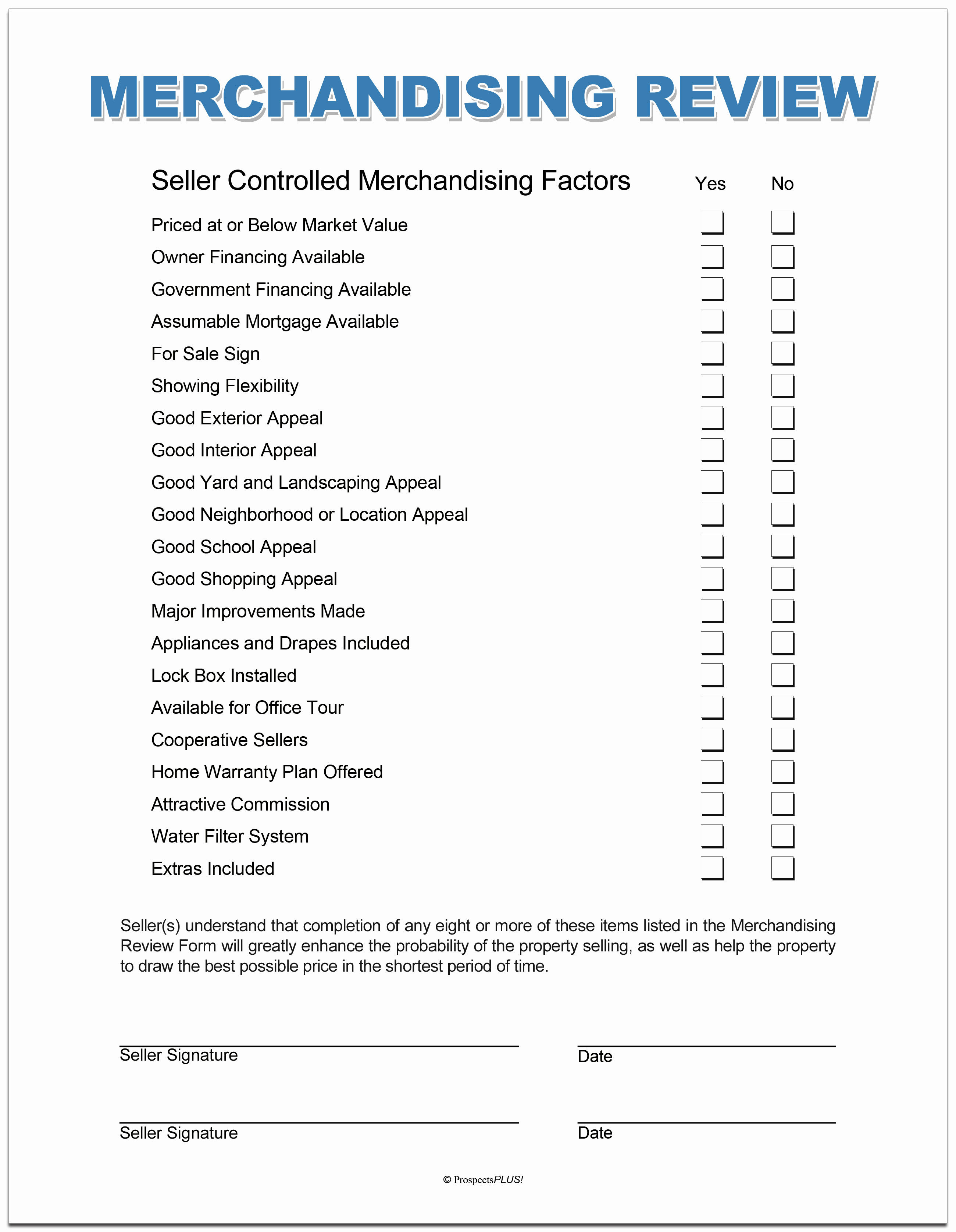 Listing presentation – If your listing presentation is hit-or-miss, consider taking some time to fine-tune it. Don't know where to start? You'll find a goldmine of ideas online, from coach websites to YouTube videos to social media groups where other agents hang out.
Don't forget the magic of using a Merchandise Review at your listing appointment to help get your listings priced right the first time. Download the Merchandise Review now and keep copies on hand to use as part of your listing presentation.
Get involved – In case you haven't heard, the generations aging into the real estate market say they check a business' level of social responsibility before deciding to work with them. What are you doing to better the community at large?
Start small if you need to. Find a cause you can put your heart into and volunteer your time. Plan on promoting your cause on your website, social media and anywhere else you can.
The market is changing from what we've grown accustomed to over the past few years. Who knows what the spring and summer market will bring? At least now you won't be at wits' end should you experience a lull in business.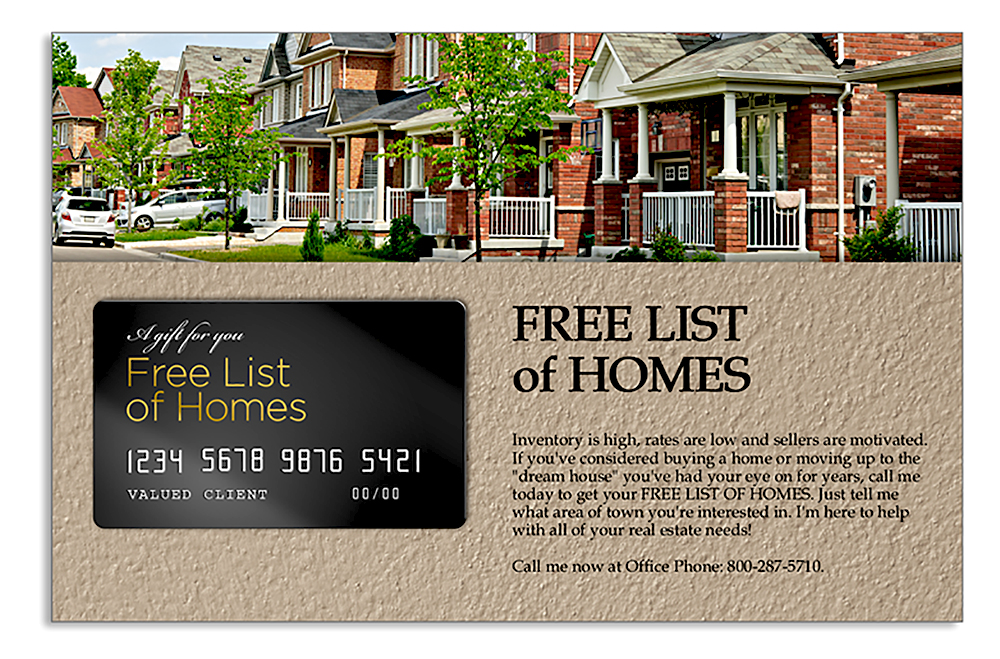 Start stirring up activity by sending at least 100  Free List of Homes postcards from the Free Offer Series to an area where you want more listings.
Need help targeting the perfect niche of buyers or sellers? Use our mailing list tool to create the ideal list (it's easy) or call our support team for assistance at 866.405.3638!
PLUS: When you have time…here are Free ways we can help you have an INVINCIBLE 2019!
1. Become a Listing Legend Free eBook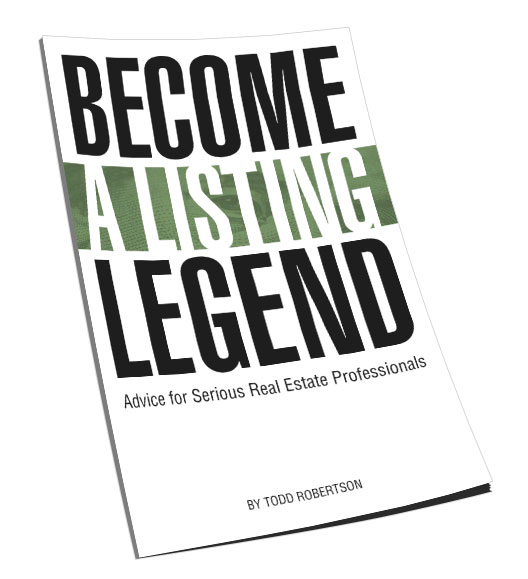 Ready to take a vertical leap in your real estate career? If you're looking for inspiration…and the tools and methods to dominate a market and go to the top in real estate…you'll find them in this free book. – Click Here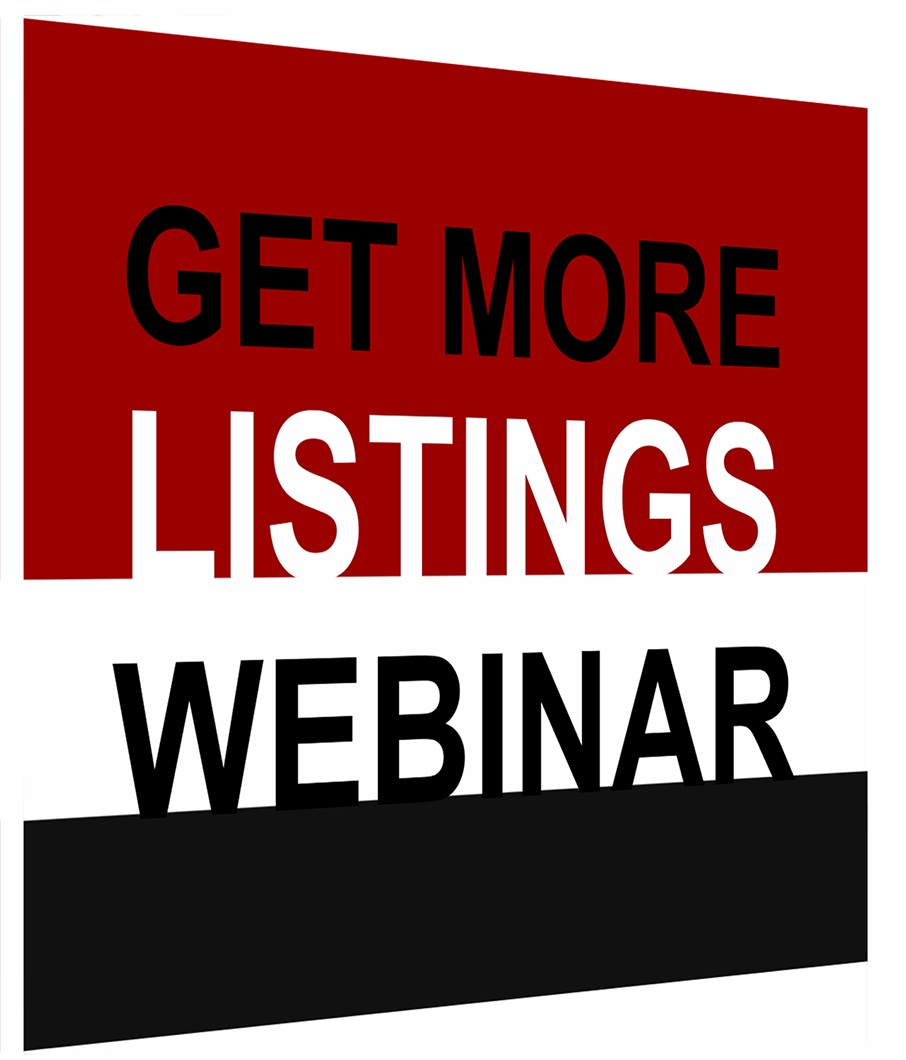 "Get MORE Listings & Begin to Dominate Your Market!" Free online webinar. Learn the 3-7-27 strategy for explosive growth, why 95% of agents have less than 20% market share, and how to become the agent everyone competes against. – Click Here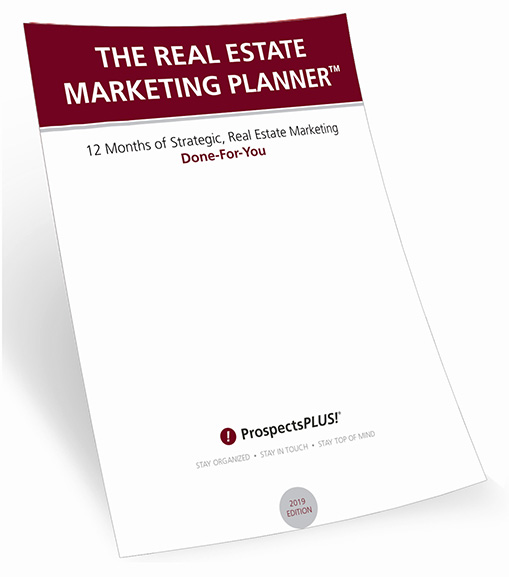 3. The 12 Month Done-For-You Strategic Marketing Plan
The Real Estate Marketing Planner is a powerful 12-Month-Guide that strategically defines what marketing to do when. Four key market segments are included, Niche Marketing, Get More Listings, Geographic Farming, and Sphere of Influence. – Click Here
4. The Free One-Page Real Estate Business Plan
Treat your business like a business it is vital to long-term success in this industry. Some agents may put together elaborate business plans, yet there's something powerful about keeping it simple. Check out our one page Online Real Estate Business Plan.  – Click Here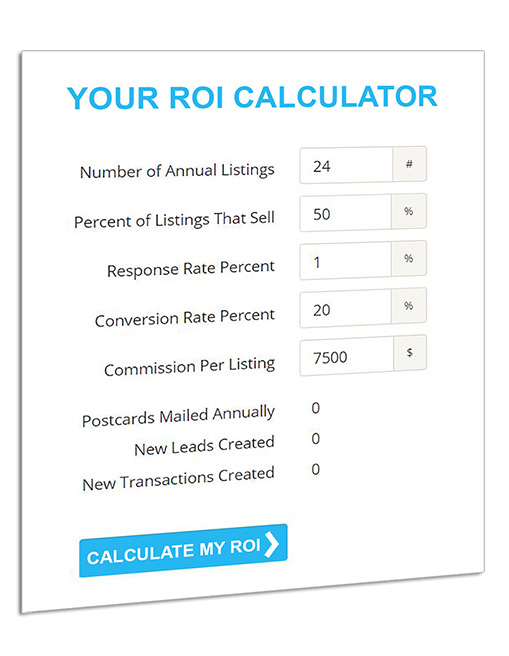 5. The Free Online ROI Calculator
Consistency and automation are the keys to success. Discover how effective direct mail marketing can dramatically increase your bottom line. Enter your statistics in our Free online ROI Calculator and click the 'CALCULATE MY ROI' button to see your results instantly! – Click Here