Go From Home Showing to Sold in Lightning Speed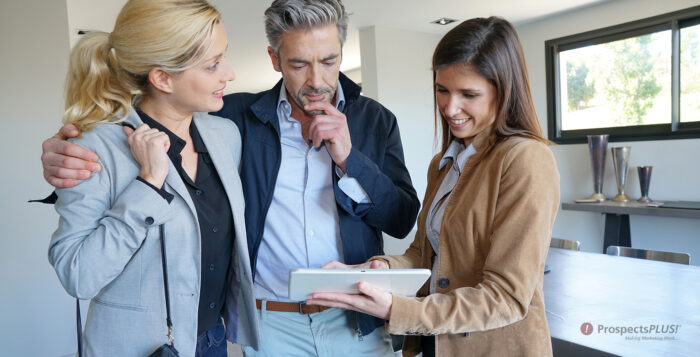 You've conducted a buyers' consultation and you have a pretty good handle on what your potential buyers want in a home. Now, it's time to find them the home that gets a BIG YES. Here are some tips to help you go from showing to SOLD in lightning speed.
The checklist
Just as no two listing clients are identical, not all buyers are alike. Some of them will take your consultation to heart, while others will remain unfocused. Although the following technique works for both, it's the latter who will get the most out of it.
Create some checklists and worksheets for your clients to use as they tour each home. HUD offers a home comparison checklist that you can download. Brand it and hand it out to your buyers.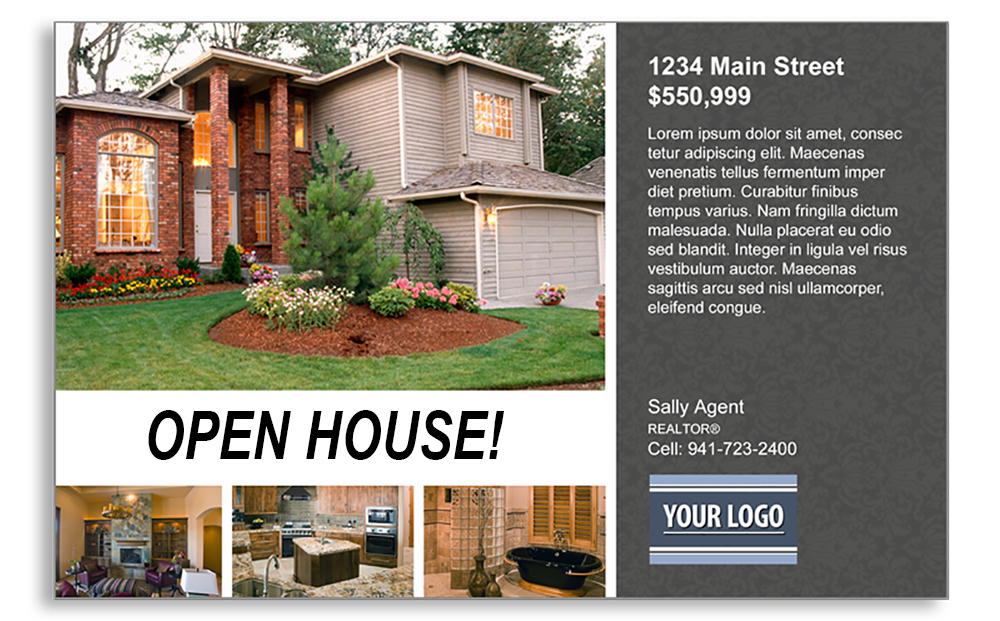 Do the same with a wish list worksheet – which is just as useful for you as it is for your clients. It helps you narrow down the list of homes to show and it helps keeps your clients focused on what is truly important to them.
Go overboard on sharing information
If there's a home on the viewing list that you know fits most or all of your clients' requirements, help make the sale by loading them up with valuable information.
Is it their first time in a neighborhood? Be sure to grab some information about it and nearby amenities. If you know where they work, get an estimated commute time by putting the home's address into Google maps and asking for directions to the work address. The time it takes to drive from one location to the other is included in Google's directions.
If the buyers have children, locate nearby schools on a map of the area. Even if they don't have kids, learn about the quality of those schools.
If you get lucky, and the home is located close to a quality school, remind childless buyers of how homes near good schools are good investments because they tend to hold their value better than homes near poor-performing schools.
The best way to get this information is by going online, to schooldigger.com, and entering the name of the school or district in the search box.
Finally, compiling a CMA for any home you think the buyers will be interested in is a must. They'll want to know if it's priced right and had those stats at your fingertips is a valuable customer service tactic.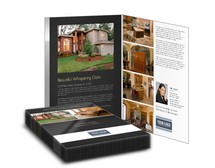 Don't encourage enormously high expectations
I love this tip from John D. Mayfield, broker/owner of Mayfield Real Estate in Farmington, MO. He calls it "underselling," and cautions agents not to "hype" up a home before the showing.
Why?
"Buyers may feel the home doesn't meet their hyped-up expectations," he suggests and goes on to caution that "The opposite is true, too—many practitioners have stories of showing homes they thought were downright ugly, only to learn" that it was just what the buyers were looking for.
Sure, you should mention the home's features that match their wish list, but, as Mayfield says, "Let the home sell itself."
Set the stage
If you won't be loading the buyers in your car, try to get to the home a few minutes before they do. This way you can run through the home and open drapes, turn on all the lights and ensure pets are safely tucked away.
Know when to back off
Veteran buyers' agents know the signs of both interest and disinterest in a home. The buyer who zips through the home, barely looking at it, most likely decided at the curb that he didn't like it.
Then, there's the buyer who focuses on one or two rooms, repeatedly returning to them – a definite sign of interest.
When working with the latter, you need to know when to physically back off. Especially if it's a couple, give them some privacy to discuss what is most evidently on their minds. "Is there enough room here for the sofa?" "How do you think yellow would work in here?"
The nit-picker, on the other hand, needs your presence. Although many agents think the buyers who notice every little thing wrong in a home show disinterest, an experienced pro at the helm can guide them into understanding what easy fixes many of these "problems" can be.
Give them a vision
Most buyer agents know that a couple that starts talking about furniture placement is interested in the home. They're envisioning what the rooms will look like with their furniture and accessories.
Since you were smart enough to get them to provide a thorough wish list, guide their vision by pointing out the features they will find most desirable. Get them to realize that just because a room is used as a bedroom, it doesn't have to be.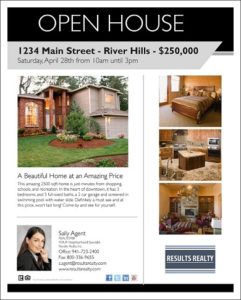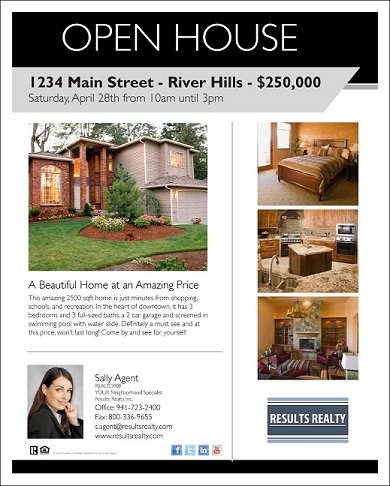 Do they long for a home office? Point out which bedroom would make the ideal office and why.
Order or download Property Flyers, available in our Flyer section, then provide them at your next Open House.
Need help targeting the perfect niche of buyers or sellers? Use our mailing list tool to create the ideal list (it's easy) or call our support team for assistance at 866.405.3638!
PLUS: When you have time…here are Free killer tools to help your success this year!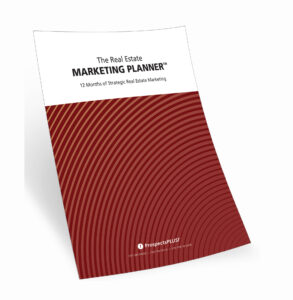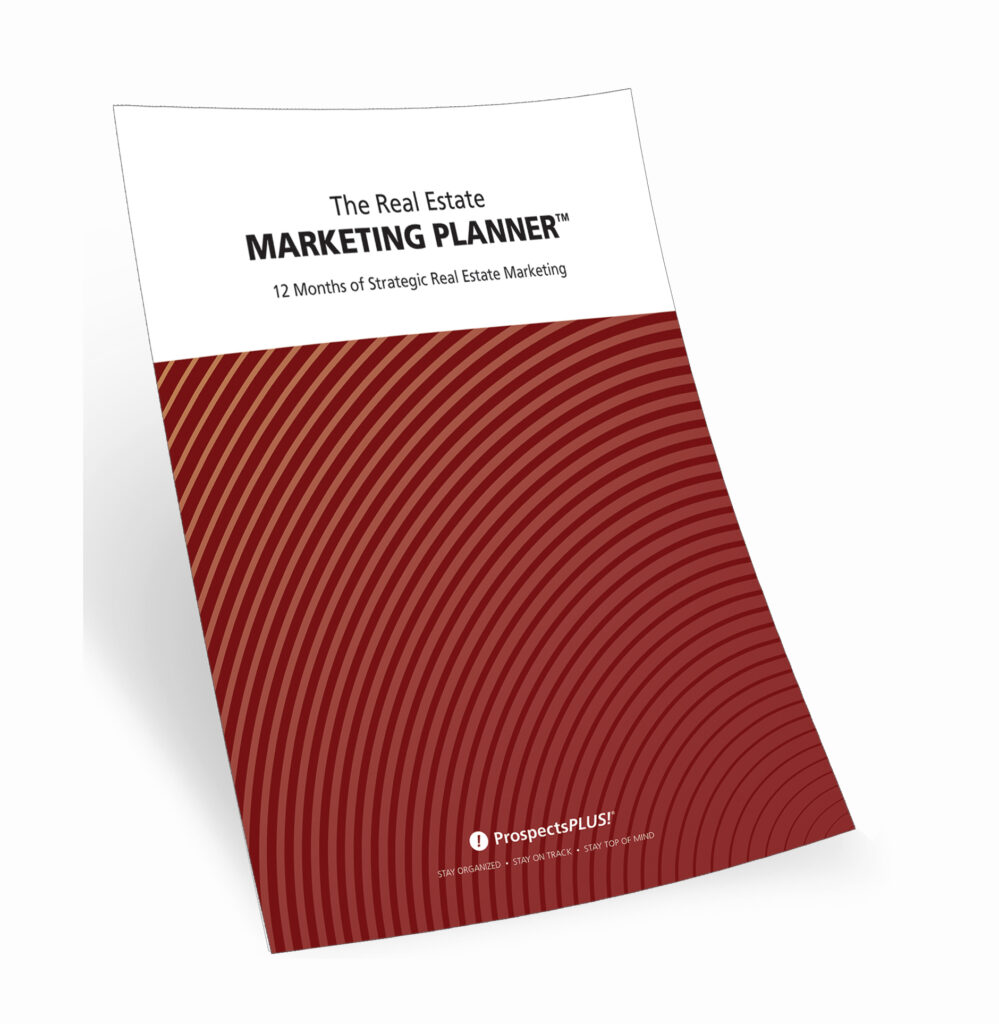 The Real Estate Marketing Planner is a powerful 12-Month-Guide that strategically defines what marketing to do when. Four key market segments are included, Niche Marketing, Get More Listings, Geographic Farming, and Sphere of Influence. –Click Here