Get More Listings by Offering the Seller Services That MATTER MOST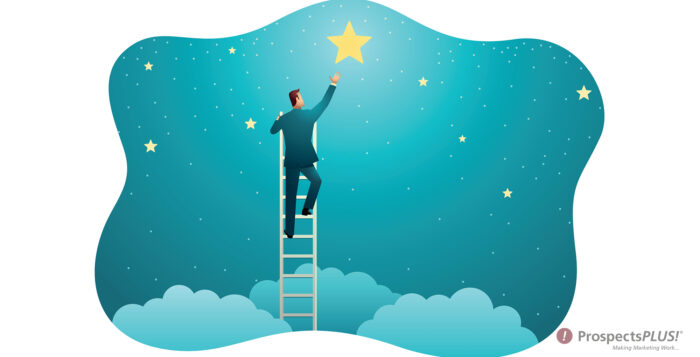 Most real estate agents know that staged homes sell faster and for more money. Some, however, go beyond merely suggesting staging to their listing clients.
Rather than lay the burden of staging on their clients, these agents bring in a staging team, at no expense to the homeowner.
What seller services do you offer? Does that list on your real estate website include the usual?
"Complimentary home value analysis!"
"Open Houses & Broker Tours"
"Your home will be entered into the MLS"
"Your home will be featured on our website"
"Place a distinctive [name of brokerage] for-sale sign on the property"
"Active promotion to my expansive network"
"I will bring the buyers to you" (for more information on how to do this by becoming a Market Maker, watch this video)
These are actual "Seller Services" offered by agents on their websites.
If you are tired of not getting the listing and want to truly offer value, thereby standing apart from the crowd, it's time to change things up. Read on for some tips.
Complimentary Pre-Sale Home Inspection
As you know, when a problem is unearthed by the inspector, the entire transaction is at risk.
Why not be proactive and head off as many challenges as possible before putting the home on the market? Offer your listing clients a free, pre-market home inspection.
Yes, some agents balk at the idea, claiming that the inspection now becomes a disclosure item. And that's true.
The flipside to this is that the items on the pre-sale inspection list will most likely show up on the buyer's inspection report as well.
A pre-market inspection allows the homeowner to make the repairs that the lender or buyer will most likely demand.
If for some reason your client can't or won't make repairs, you'll have the time to determine upfront how to deal with repair requests and to have that heart-to-heart about lowering the asking price.
Professional Photography
I don't need to tell you that there are far too many agents out there who are still snapping listing photos on their smartphones.
Since the first showing of a home typically happens online, it needs to be ultra-compelling.
We know many successful agents who have left the old ways behind and offer the services of a professional photographer to snap the marketing photos. Yet, that service isn't listed on any of the websites we researched for this blog post.
Virtual Tours
Over the past few months, the popularity of 3D tours has outpaced other types of virtual tours, including video.
In fact, a recent study by the NAR claims that "Consumers Strongly Prefer Listings With 3D Tours." Here are a few other things you should know about virtual tours:
"About 55% of survey respondents say they'd even consider buying a property sight unseen if there was a 3D tour available in the online listing." (NAR)
Agents who use 3D tours in their marketing of listings sell them 20% quicker and for 9% more than agents who don't use them. (Matterport survey)
Almost 80% of real estate consumers say they would switch to a real estate agent who offers 3D tours of homes for sale [Matterport survey]
Consumers are demanding more than a video of a home's interior. They want the ability to virtually tour homes without someone else deciding what they can and cannot view.
If other agents in your market offer this service and you don't, the chances are pretty good that you won't get the listing.
Do yourself a favor and earmark some marketing dollars for at least one, true, seller service before the end of this year.
Another way to grab your audience's attention and keep it is with a Get More Listings Campaign.
The Get More Listings Scheduled Campaign is currently on sale for 10% OFF the first month – 3 More Days!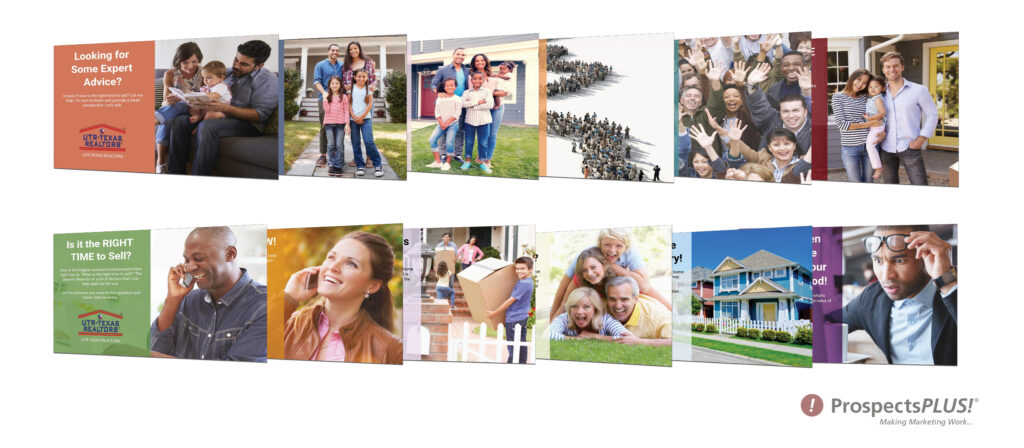 Get More Listings Scheduled Campaign (shown above). Learn more, HERE
TO LAUNCH A GET MORE LISTINGS CAMPAIGN:
Hit "CLICK HERE", below, to schedule your campaign (from a desktop or laptop computer).
USE PROMO CODE: LIST10 to get 10% Off at check out.
And, remember, YOU DON'T PAY for each mailing until it actually goes out (cancel or change each mailing up until the night before it goes out). This sale expires 9/18/21.
Launch a Get More Listings Scheduled Campaign now, CLICK HERE!
Please reach out to our support team at 866.405.3638 with questions or if there is anything we can do to help you with your success.
---
PLUS: When you have time…below are some helpful tools to support your success.
1. The Free 12 Month Done-For-You Strategic Marketing Plan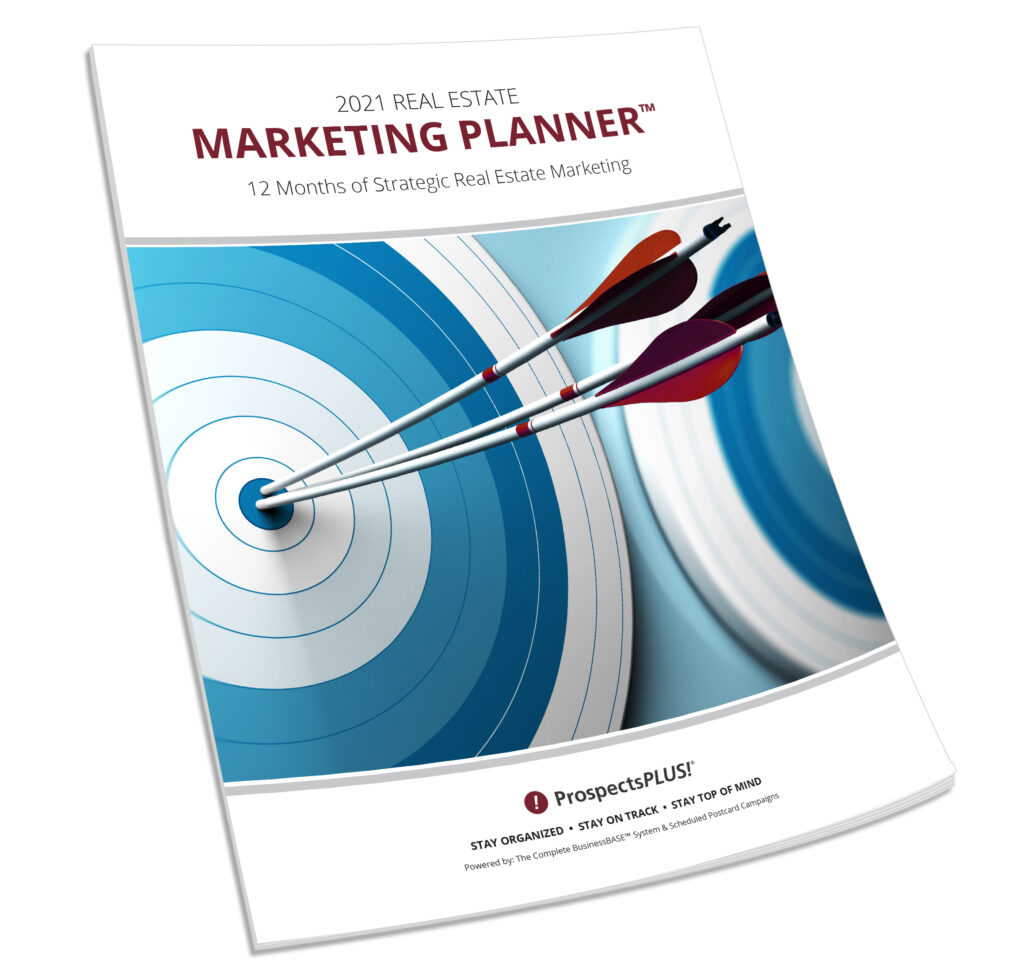 The Real Estate Marketing Planner is a powerful 12-Month-Guide that strategically defines what marketing to do when. Four key market segments are included, Niche Marketing, Get More Listings, Geographic Farming, and Sphere of Influence. –Click Here
2. The Free Interactive Real Estate Business Plan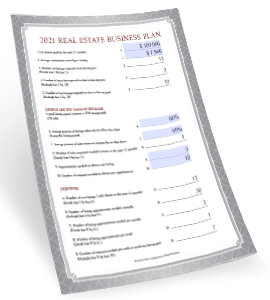 The Free Interactive Real Estate Business Plan allows you to enter your business goals for this year and get a breakdown of how many prospects, listings, closing, and so on are needed to reach your goals. – Click Here
3. The Automated Way to Become a Neighborhood Brand
Become branded in a specific neighborhood with a 12X15 marketing piece sent automatically each month to an exclusive carrier route. Watch this video to learn more or Click Here.
4. The Free Real Estate Mailing List Guide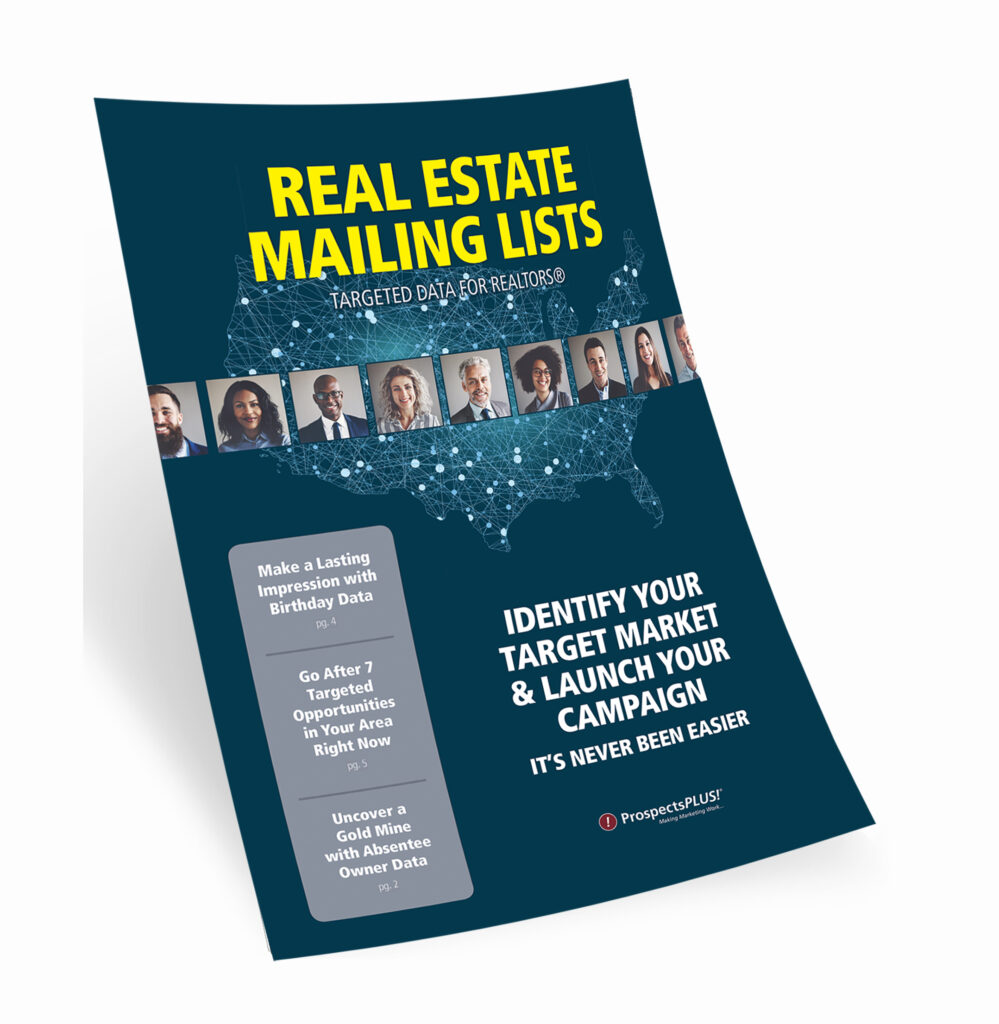 The Real Estate Mailing List Guide outlines the top tools for generating targeted prospecting lists including Baby Boomers, Empty Nesters, Investors, Lifestyle Interests, High-Income Renters, Move-Up Markets, and more. The Guide also defines done-for-you marketing campaigns to match these markets. –Click Here
5. The Become a Listing Legend Free eBook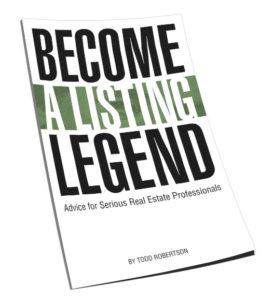 Ready to take a vertical leap in your real estate career? If you're looking for inspiration…and the tools and methods to dominate a market and go to the top in real estate…you'll find them in this free book. – Click Here
6. The Free Online ROI Calculator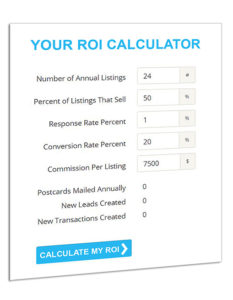 Consistency and automation are the keys to success. Discover how effective direct mail marketing can dramatically increase your bottom line. Enter your statistics in our Free online ROI Calculator and click the 'CALCULATE MY ROI' button to see your results instantly! –Click Here
7. The Free Real Estate Marketing Guide "CRUSH IT"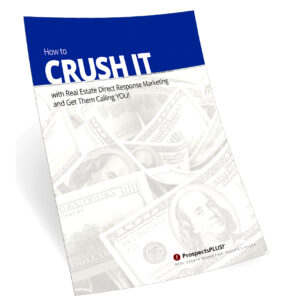 The "Crush It" Guide includes easy steps to launching an effective direct mail marketing campaign, how to create a targeted prospect list, the perfect way to layout marketing materials for success, seven opportunities available to target in your area right now. –Click Here