It's a New Year, Ready for Some New Business?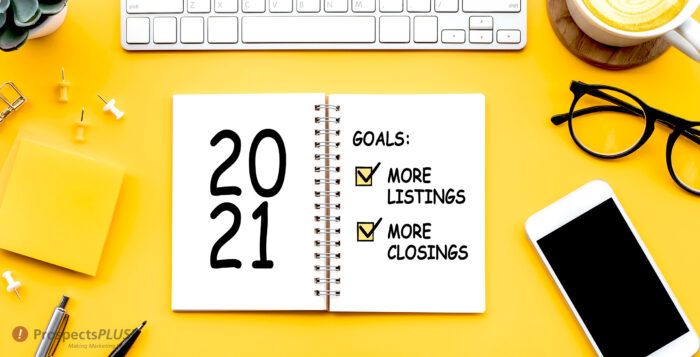 What if I told you that sending out 200 marketing postcards for less than $150 (postage included) could potentially net you five new listings?
Barbara Todaro, a Franklin, MA agent, sent 200 Just Listed postcards to an area that surrounded her new listing and her mailing resulted in just that number – five new listings.
Todaro's advice, "Never eliminate a method because it's basic, those are often the best methods. The reality is, everyone reads their mail".
Yes, real estate postcard marketing has been around for a while, but clearly – IT WORKS.
Did you know?..
Direct mail outperforms email, social media, and all digital forms of marketing by 700 percent, according to research from the Data and Marketing Association (DMA).
In addition, 48% of people retain direct mail for future reference and 40% will try new businesses after they receive direct mail.
A customer of ours recently discussed his return to direct mail marketing, specifically Just Listed/Just Sold postcards, after spending some time away.
"My business was starting to be flat. I was still a top producer but where I used to have more listings than I did buyers, I now had twice as many buyers as I did listings", Joe Cooper stated.
"I took a hard look at my business model and realized that it had been around two years since I'd used Just Listed/Just Sold postcards. I decided to start back up and see if it made a difference. Well, it has. Almost immediately, my listings have picked up!"

Get Started…
To usher in a new year full of new listings, do what Joe did and begin sending Just Listed and Just Sold postcards with every new listing and sale that you achieve this year. Get started today by clicking, HERE.
To continue reading…
The above article is an excerpt from our New, Free Master Marketing Magazine. The complete article is titled, "Business Flat? How to Blaze a New Trail of Business".
To read the rest of this informative article, go to the New Master Marketing Magazine and turn to Page 18, CLICK HERE.
PLUS: When you have time…here are some helpful resources we've made available to support your success.
1. The Free 12 Month Done-For-You Strategic Marketing Plan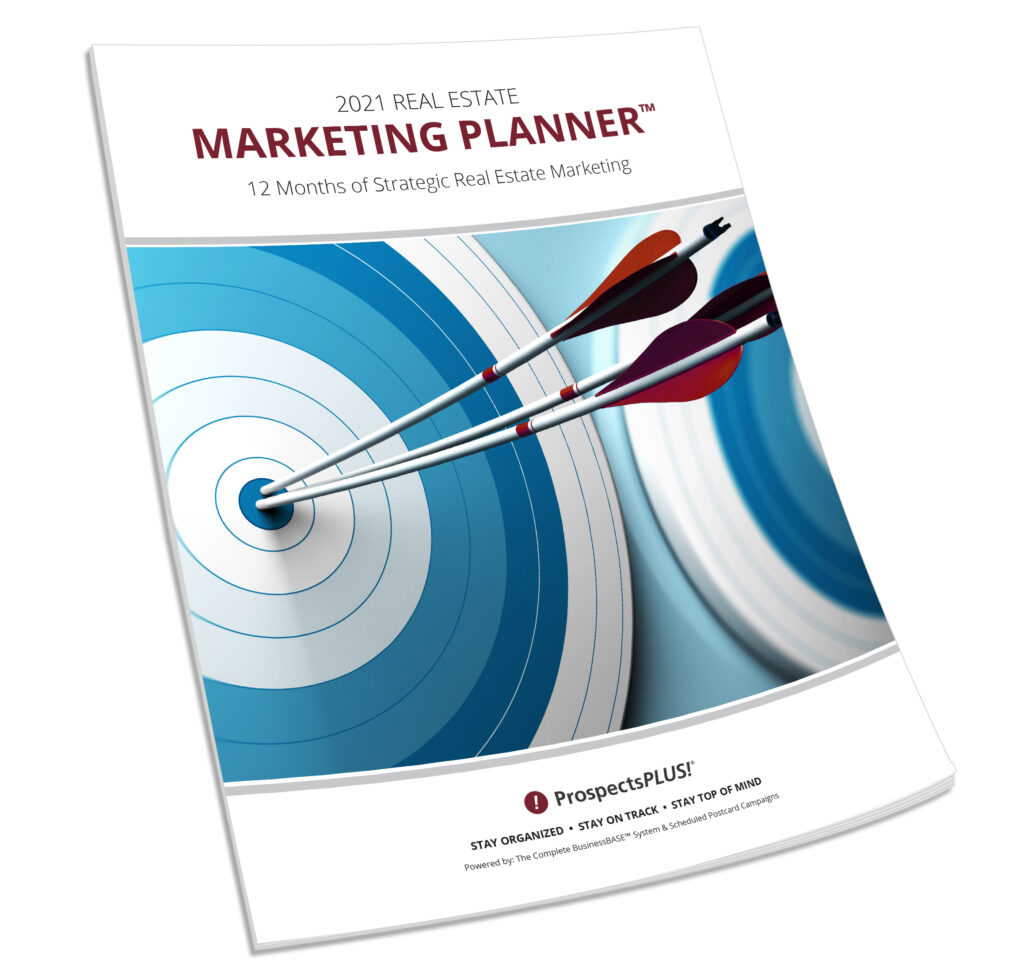 The Real Estate Marketing Planner is a powerful 12-Month-Guide that strategically defines what marketing to do when. Four key market segments are included, Niche Marketing, Geographic Farming, and Sphere of Influence. –Click Here
2. The Free One-Page Real Estate Business Plan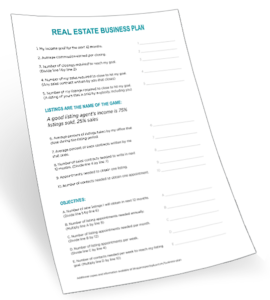 Treat your business like a business it is vital to long-term success in this industry. Some agents may put together elaborate business plans, yet there's something powerful about keeping it simple. Check out our Online Real Estate Business Plan. – Click Here
3.Become a Neighborhood Brand
Become branded in a specific neighborhood with a 12X15 marketing piece sent automatically each month to an exclusive carrier route. Watch this video to learn more or Click Here.
4. The Free Real Estate Mailing List Guide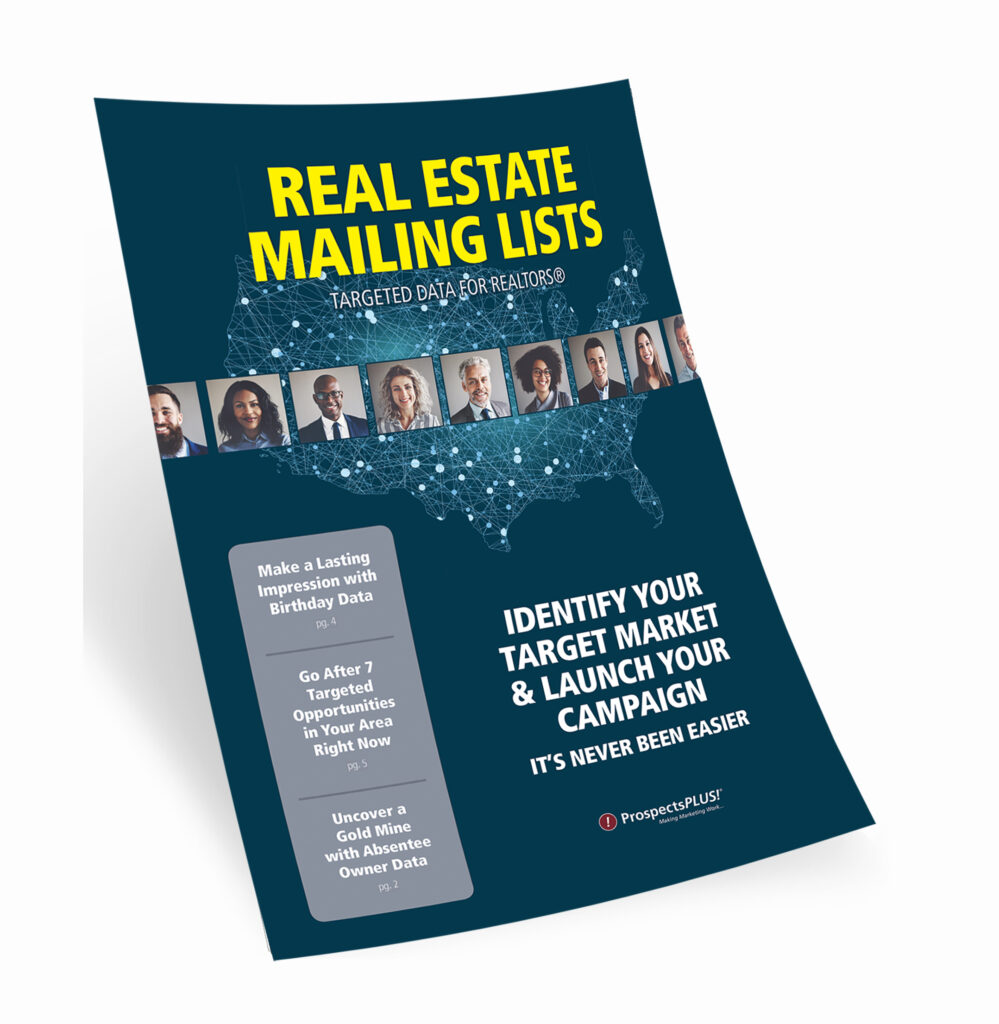 The Real Estate Mailing List Guide outlines the top tools for generating targeted prospecting lists including Baby Boomers, Empty Nesters, Investors, Lifestyle Interests, High-Income Renters, Move-Up Markets, and more. The Guide also defines done-for-you marketing campaigns to match these markets. –Click Here
5. Become a Listing Legend Free eBook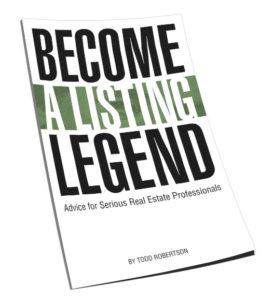 Ready to take a vertical leap in your real estate career? If you're looking for inspiration…and the tools and methods to dominate a market and go to the top in real estate…you'll find them in this free book. – Click Here
6. The Free Online ROI Calculator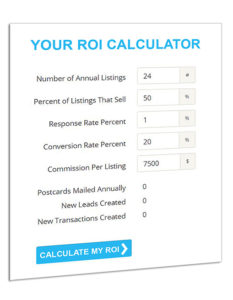 Consistency and automation are the keys to success. Discover how effective direct mail marketing can dramatically increase your bottom line. Enter your statistics in our Free online ROI Calculator and click the 'CALCULATE MY ROI' button to see your results instantly! –Click Here
7. The Free Real Estate Marketing Guide "CRUSH IT"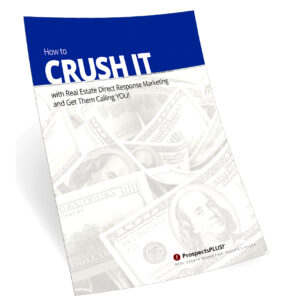 The "Crush It" Guide includes easy steps to launching an effective direct mail marketing campaign, how to create a targeted prospect list, the perfect way to layout marketing materials for success, seven opportunities available to target in your area right now. –Click Here