Help your Home Sellers By Debunking Misconceptions about the Current Market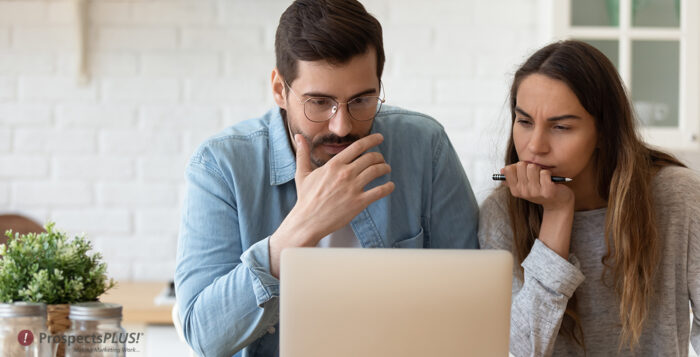 Home sellers, so used to being in the real estate market's driver's seat, have no idea that they may soon be riding shotgun instead. The days of multiple offers for a home that sold overnight and for well over the asking price are dwindling.
This doesn't stop the runaway enthusiasm they'll feel when Joe down the street lets them know about the crazy high price he got for his home. Neighbor Joe failed to remind these sellers, however, that his home sold months ago when prices and demand were still high.
Now, this isn't to say that the market is full of nothing but doom and gloom for home sellers. In fact, there's an urgency in the air for homeowners who truly need to sell to get their homes listed before the market is full of doom and gloom.
The good news for listing agents and their clients
"Home prices will continue to rise, but at a slower pace," according to Realtor.com's 2023 Housing Forecast. With the recent barrage of negative media reports about the housing market, you at least have this silver lining to offer your listing clients.
Here's an example, and although it's hyper-local to Minnesota's Twin Cities, it's an apt anecdote to pass on to your clients.
Both the number of listings and the number of sales in the Twin Cities have declined. In fact, pending sales in November were the lowest in more than a decade, according to Jim Buchta at StarTribune.com.
Interestingly, home prices there continue to rise (the median sales price in November was 4.1% higher than this time last year), and homes are selling quickly.
To add even more silver to the lining that nobody seems to be noticing is that Freddie Mac tells us that "… the average 30-year fixed-rate mortgage declined again to 6.31%," Buchta says.
---
The Real Estate Times Campaign is shown above. To see more, Click Here.
---
More misconceptions
A recent Zillow survey of real estate agents finds that home sellers are still operating under the assumption that they will receive more than their list price, entertain multiple offers and enjoy a quick sale.
They also don't anticipate the possibility of having to eventually cut their list price to get the home sold.
Although Zillow's "… research finds a rapid drop in home values is unlikely," the analysts there also predict that prices will pretty much flatten throughout 2023. By the end of next summer, prices will have increased by only 1.3%.
Additional rises in interest rates should also serve as a caution to any of your listing clients who are sitting on the fence. Urge them to put their home on the market now.
Keeping your clients and potential clients up-to-date on market conditions is critical in a changing market. Providing the information against a backdrop of what it means to them personally is immensely valuable.
---
Homes & Life Magazine is the ultimate "Coffee Table Lingerer"! …and it costs less than sending a greeting card! – Click Here

2. The Free 12-Month Done-For-You Strategic Marketing Plan
The Real Estate Marketing Planner is a powerful 12-Month-Guide that strategically defines what marketing to do and when. Four key market segments include niche Markets, geographic farming, sphere of influence, and past clients. – Click Here
3. The BusinessBase, SOI building system
The most effective thing you can do to build a real estate business is to become more visible, more likable, and remembered more often. The BusinessBASE™ not only checks these boxes but is also a business-building machine. In two easy steps, you can begin to build a robust sphere of influence that will provide you a lifetime of repeat business and referrals. – Click Here
4. The Free Interactive Real Estate Business Plan
The Free Interactive Real Estate Business Plan allows you to enter your business goals for this year and get a breakdown of how many prospects, listings, closing, and so on are needed to reach your goals. – Click Here
5. The Become a Listing Legend Free eBook
Ready to take a vertical leap in your real estate career? If you're looking for inspiration…and the tools and methods to dominate a market and go to the top in real estate…you'll find them in this free book. – Click Here
---