Want People to Read Your Real Estate Newsletter? DO THIS!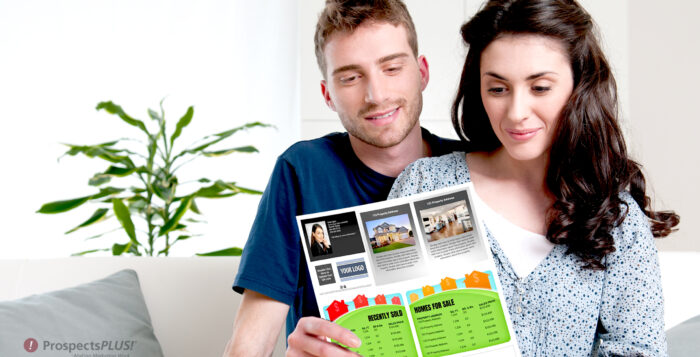 "… why are so many business owners still creating, producing, printing, and mailing real newsletters?"
Interesting question.
There's a perception out there that digital wears the crown as king-of-marketing-methods (placed there primarily by digital marketing companies).
Why would any business actually pay to mail a newsletter?
It's Kim Walsh-Phillips, author and founder of Powerful Professionals, a multi-seven-figure business, who is asking that question. She hangs out on stages across the globe with the likes of Tony Robbins and Gary Vaynerchuk.
She claims that the effect of printed, mailed newsletters "… cannot be replicated."
"My business empire has been built with print newsletters as its foundation and a centerpiece around which everything else orbits," Walsh-Phillips explains.
"Well over 50% of my high-value private clients rise up out of my newsletter subscriber base …"
She's not alone.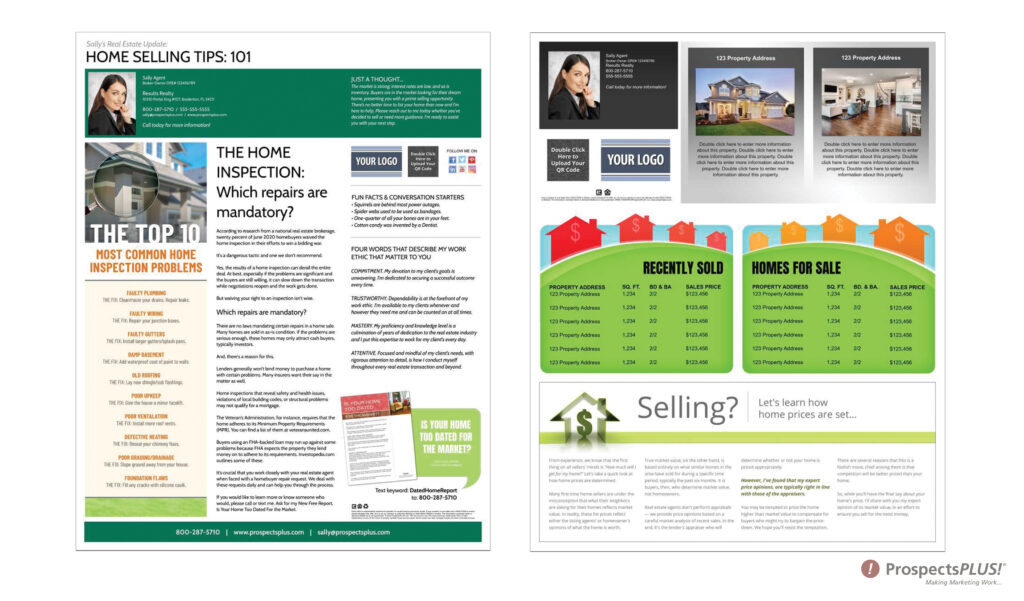 In the category of "highly-effective" real estate newsletters, the Market Dominator is a branding masterpiece, that stands alone.
Not only is the Market Dominator automated, making your life easier, it's updated every month with New, relevant content, including direct response offers to promote inbound calls.
Visually, the Dominator packs a punch with its 12 x 15 mega-size is impossible to miss in the mailbox.
If you're interested in adding a newsletter to your marketing arsenal this year, the Market Dominator is the ideal choice.
Here's the proof
"Print and direct mail marketing boasts a 9% customer response rate compared to other digital marketing channels, which hover around 1% … or less," according to a study cited at rcbrayshaw.com.
The Direct Mail Marketing Association finds a minimum 15% ROI from direct mail pieces.
You do understand, don't you, that your email newsletters are most likely not even opened? A recent study by SuperOffice Marketing finds that only a smidge over 22 percent of business emails were opened.
The response rate, or CTR, is even more abysmal, at slightly more than 2.5%. Compare that to direct mail's response rate of 9%.
When you think about why there's such a vast difference, it makes sense.
"Direct mail advertisements give people time to think," notes Chris Barr, director of marketing for Taradell, LLC at neilpatel.com.
"With print advertisements, we're not anticipating the next click … We're not bombarded with competing ads from half a dozen alternatives who bid for our attention … It's quiet," he concludes.
Don't have a newsletter?
While we consider the real estate newsletter as the cornerstone of any successful real estate practice, we are a bit biased. Our Community Newsletters are packed with valuable information for both potential clients and homeowners.
You can even upload your own creation to our website, and we'll take it from there.
Here are some tips to ensure you create a successful real estate newsletter:
Keep it engaging
Create an eye-catching design.
Keep content focused on one audience. You may need to create several iterations of your newsletter; one for buyers, one for sellers, one for past clients, one for tenants, another for landlords, etc.
Use lots of photos.
Brand it.
Ensure the content is professionally written and of high value.
Give them the news they want, not what you want them to know.
Sneak in a testimonial or two here and there.
Add an occasional human-interest story.
Make 2021 the year you ditch the email newsletters that don't get opened, let alone read and focus on a newsletter that delivers on ROI like the Market Dominator.
Need help targeting a specific niche of buyers or sellers? Use our prospect list tools to create the ideal list (it's easy) or call our support team for assistance at 866.405.3638!
PLUS: When you have time…here are some helpful resources we've made available to support your success.
1. The Free 12 Month Done-For-You Strategic Marketing Plan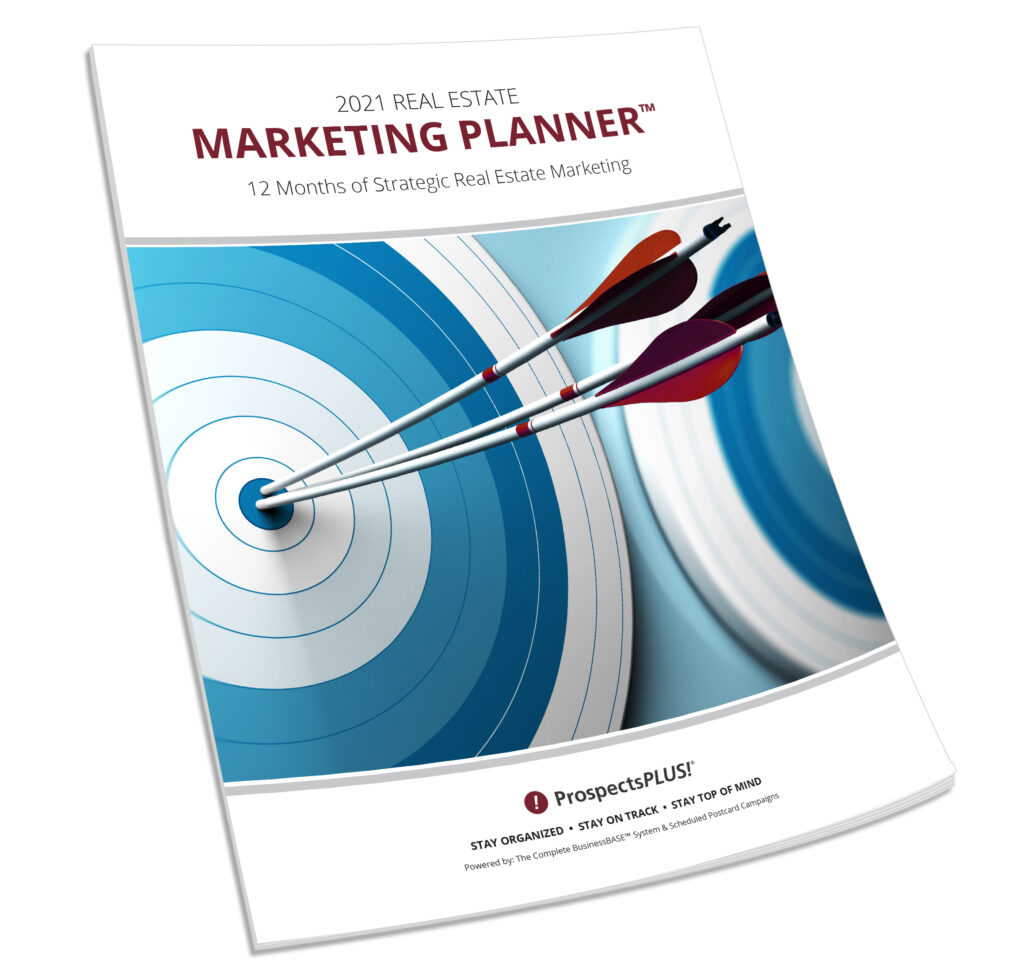 The Real Estate Marketing Planner is a powerful 12-Month-Guide that strategically defines what marketing to do when. Four key market segments are included, Niche Marketing, Get More Listings, Geographic Farming, and Sphere of Influence. –Click Here
2. The Free Interactive Real Estate Business Plan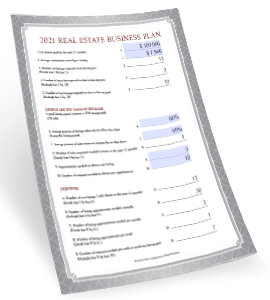 The Free Interactive Real Estate Business Plan allows you to enter your business goals for this year and get a breakdown of how many prospects, listings, closing, and so on are needed to reach your goals. – Click Here
3. Become a Neighborhood Brand
Become branded in a specific neighborhood with a 12X15 marketing piece sent automatically each month to an exclusive carrier route. Watch this video to learn more or Click Here.
4. The Free Real Estate Mailing List Guide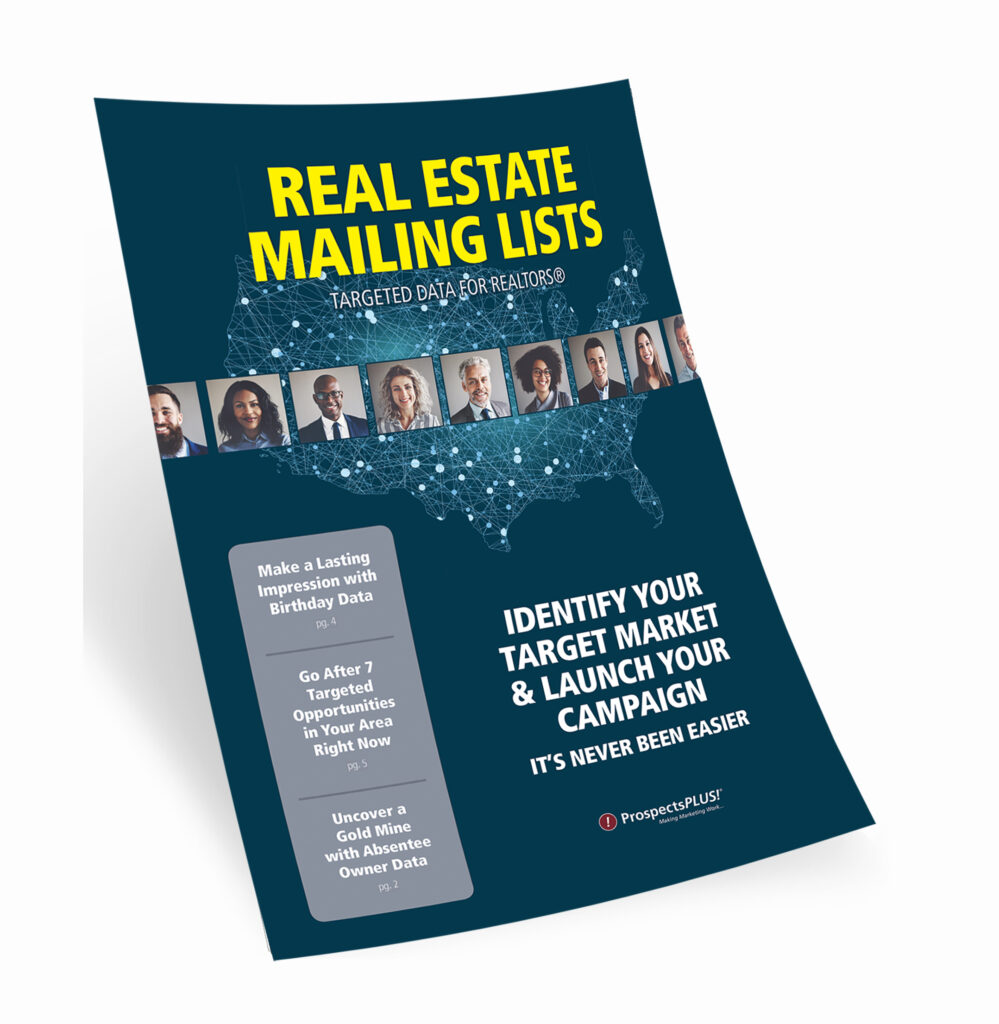 The Real Estate Mailing List Guide outlines the top tools for generating targeted prospecting lists including Baby Boomers, Empty Nesters, Investors, Lifestyle Interests, High-Income Renters, Move-Up Markets, and more. The Guide also defines done-for-you marketing campaigns to match these markets. –Click Here
5. Become a Listing Legend Free eBook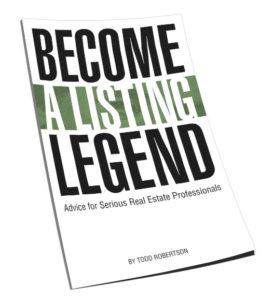 Ready to take a vertical leap in your real estate career? If you're looking for inspiration…and the tools and methods to dominate a market and go to the top in real estate…you'll find them in this free book. – Click Here
6. The Free Online ROI Calculator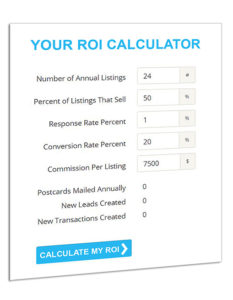 Consistency and automation are the keys to success. Discover how effective direct mail marketing can dramatically increase your bottom line. Enter your statistics in our Free online ROI Calculator and click the 'CALCULATE MY ROI' button to see your results instantly! –Click Here