Level Up: How to Go From Farmer to Market Maker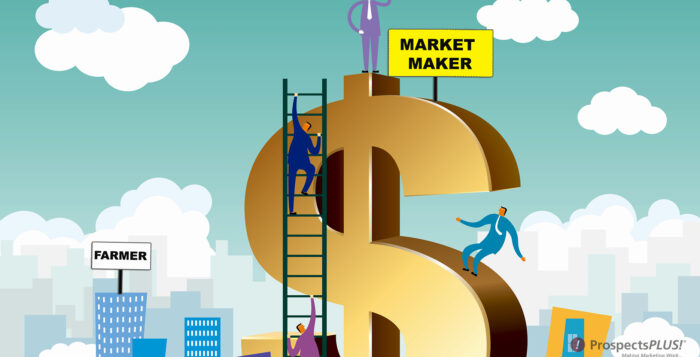 I recently spent some time talking to Todd Robertson, Director of the Market Dominator, about how agents are relying on their farms even more to keep business going during the pandemic. Todd shared some new and exciting things he's doing to help agents level up and go from farmer to market maker.
Farming a geographic area is a time-tested, proven method for achieving new listings and referrals. Yet Todd says for many agents insecurities over what to send, how often to send it, and how to budget stops them from taking advantage of this real estate game-changer.
Those who understand the power of farming forge ahead putting systems in place, cultivating and developing lucrative relationships over time.
This results in branded awareness that keeps their name at the forefront when someone is ready to buy or sell or knows someone who is and it's that agent who receives the call.
"These agents understand the key to successful farming is consistent marketing that allows them to stand out from the pack," says Todd.
"I believe this is why the Market Dominator is such a popular marketing tool for agents. It's a content-rich marketing piece, automatically sent every month, that's literally larger-than-life".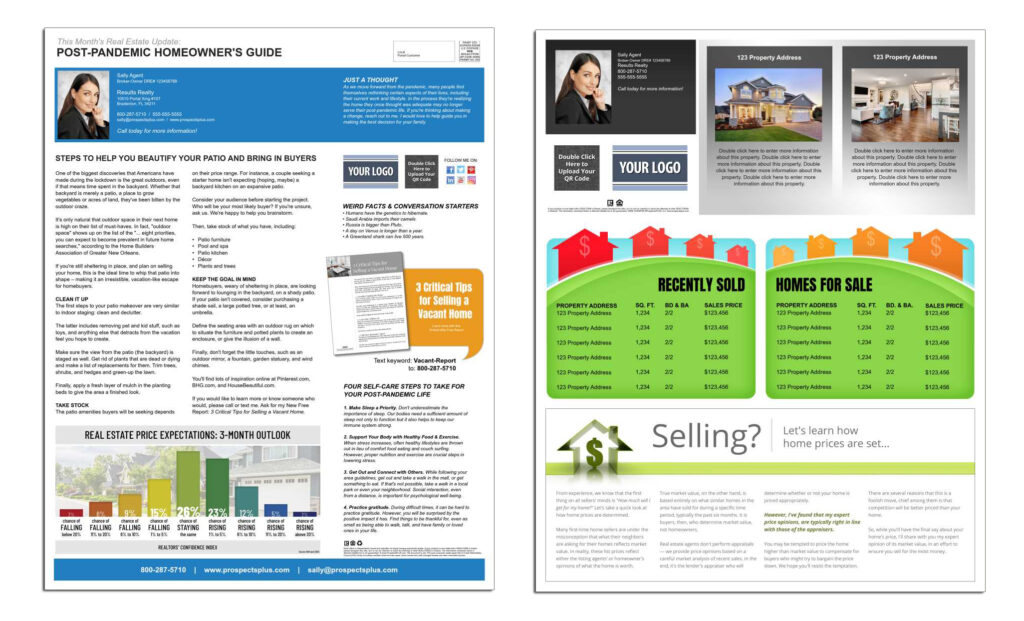 "And, I'm not kidding when I say larger-than-life," Todd exclaimed, "At 12×15 in size, the Market Dominator is the largest legal size allowed by USPS. It's a mailbox show stopper that can't be ignored".
That combined with content designed by industry professionals, the use of budget-friendly EDDM, and carrier route exclusivity is what Todd says makes the Dominator an agent favorite.
The leap from Farmer to Market Maker
Although the Market Dominator has been incredibly well received by agents, Todd said the current climate got him thinking it was time to do more.
With certain parts of the country just opening up again, it left many agents with only six months of 2020 to hit their annual goals. Todd said this knowledge caused him to go back to the drawing board to come up with a way to help agents level up during this remaining time.
And he found an answer. He decided to help agents go from successful farmer to market makers.
Instead of them following the traditional agent path of matching buyers and sellers, listing by listing, Todd's helping them find a way to truly control their market and explode their growth.
He says they've added a new valuable resource to the Market Dominator by providing agents with a Renter Prospect List from within or around their carrier route (at no cost to the agent).
And, they're also going to pay for the first campaign out to this renter prospect list using postcards from the Rent By Numbers Series.
"Offering this additional tool is the ultimate progression for an agent who wants to truly begin to control their market," says Todd.
Now they're starting to cultivate relationships with some of the very people who will be interested in buying homes in their carrier route.
"Imagine how your listing appointment will go when you show an area map of potential buyers you've been communicating with to the homeowners," says Todd.
"How powerful is that?" Todd continued, "Regardless of who else is competing for this listing, they can't win. You've shown up with potential buyers in hand".
Telling a homeowner you've already been looking for their home's buyer for months is a strong statement. Especially considering there's a high probability that their home's buyer is on this list.
While other agents are discussing what they'll do to find a buyer once the listing agreement is signed, todd says you stand alone because you've already done the work.
To learn more about the Market Dominator, watch this excerpt from a recent Q&A Todd did below.
For additional questions, you can reach Todd at 866-405-3638 or Todd.Robertson@prospectsplus.com or go to Market Dominator for more information. To download Todd's book, "Become a Listing Legend", scroll down it's available under Free Resources, below.
If you're interested in generating your own Renter Prospect List to market to in your Farm click here from a desktop computer to get started or watch the video below to learn how.
PLUS: When you have time…here are some Free resources we've made available to support your success.
1. The Free Real Estate Mailing List Guide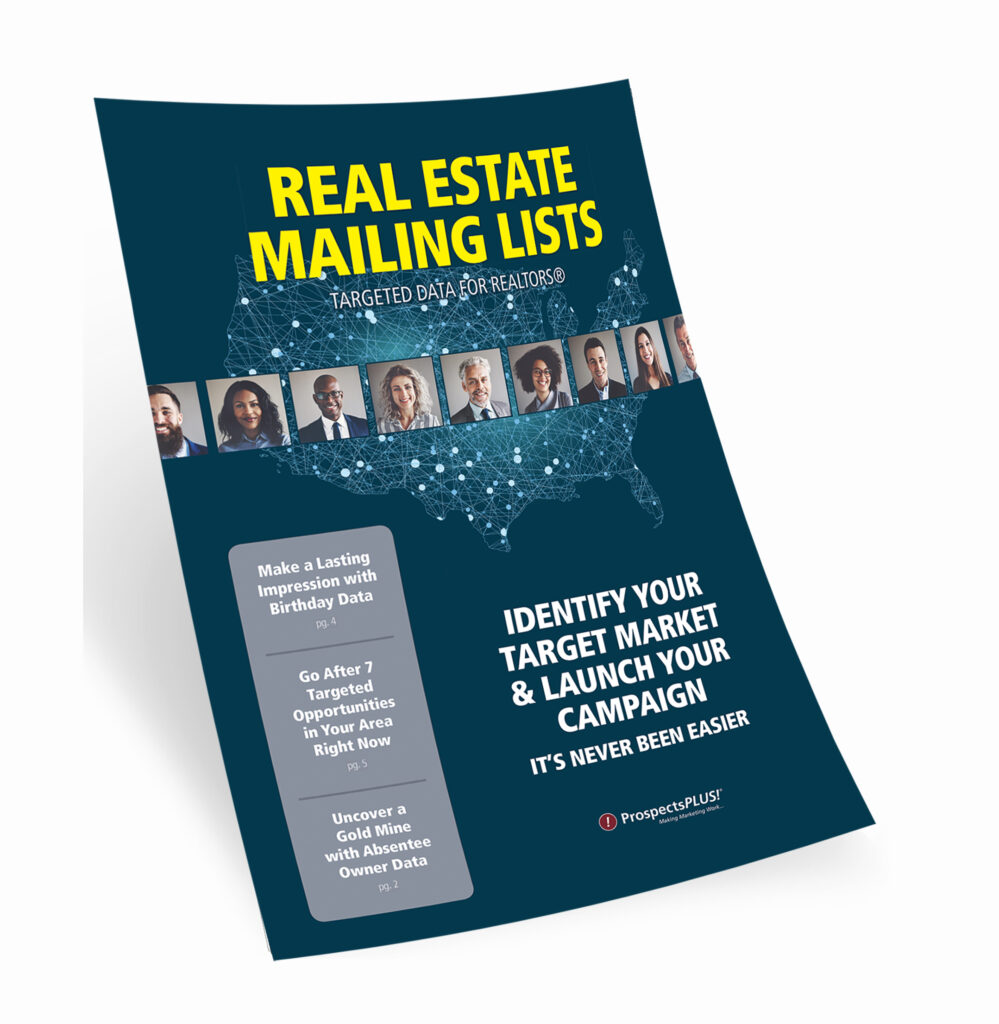 The Real Estate Mailing List Guide outlines the top tools for generating targeted prospecting lists including Baby Boomers, Empty Nesters, Investors, Lifestyle Interests, High-Income Renters, Move-Up Markets, and more. The Guide also defines done-for-you marketing campaigns to match these markets. –Click Here
2. The 12 Month Done-For-You Strategic Marketing Plan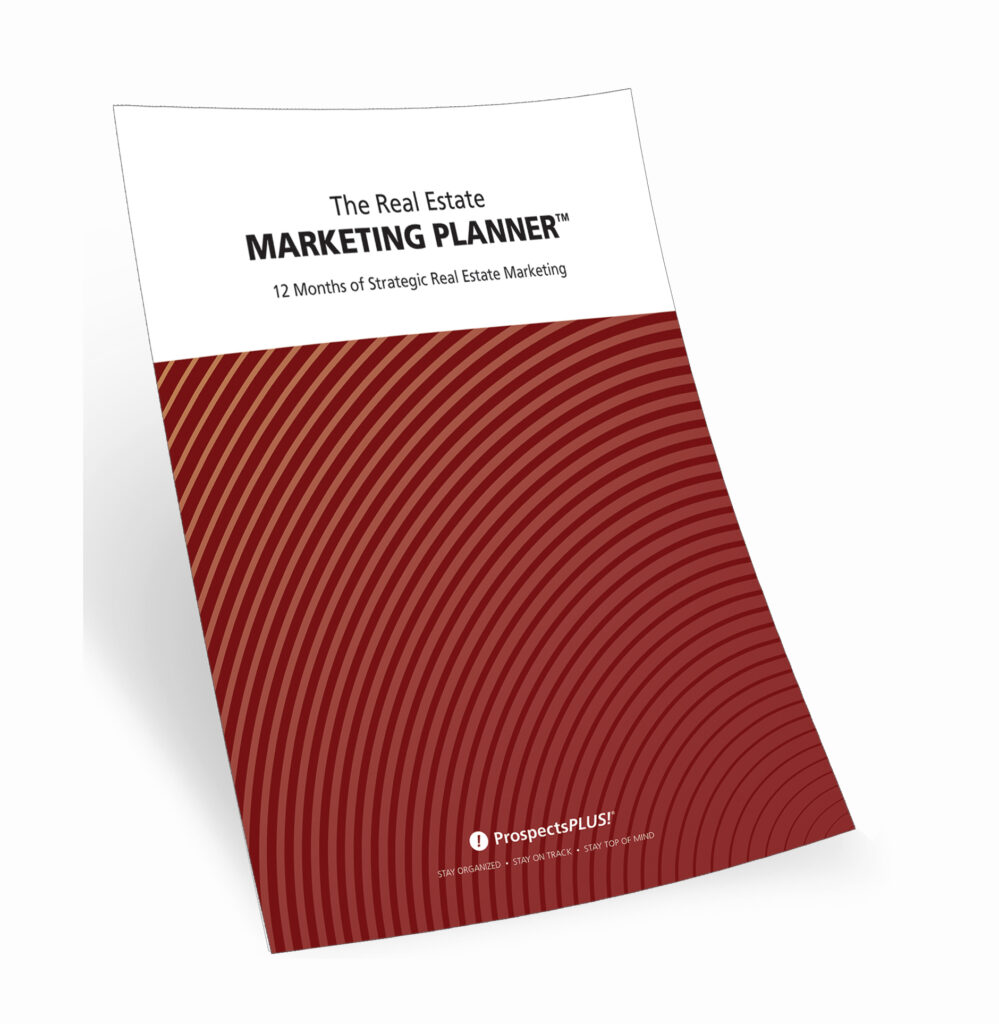 The Real Estate Marketing Planner is a powerful 12-Month-Guide that strategically defines what marketing to do when. Four key market segments are included, Niche Marketing, Get More Listings, Geographic Farming, and Sphere of Influence. –Click Here
3. The Free One-Page Real Estate Business Plan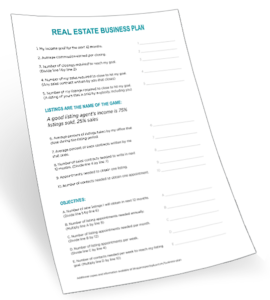 Treat your business like a business it is vital to long-term success in this industry. Some agents may put together elaborate business plans, yet there's something powerful about keeping it simple. Check out our one page Online Real Estate Business Plan. – Click Here
4. Become a Listing Legend Free eBook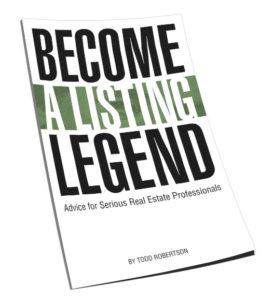 Ready to take a vertical leap in your real estate career? If you're looking for inspiration…and the tools and methods to dominate a market and go to the top in real estate…you'll find them in this free book. – Click Here
5. The Free Online ROI Calculator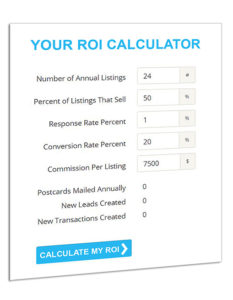 Consistency and automation are the keys to success. Discover how effective direct mail marketing can dramatically increase your bottom line. Enter your statistics in our Free online ROI Calculator and click the 'CALCULATE MY ROI' button to see your results instantly! –Click Here
6. The Real Estate Marketing Guide "CRUSH IT"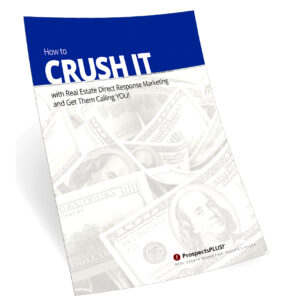 The "Crush It" Guide includes easy steps to launching an effective direct mail marketing campaign, how to create a targeted prospect list, the perfect way to layout marketing materials for success, seven opportunities available to target in your area right now. –Click Here