What real estate agents can learn from hospitality workers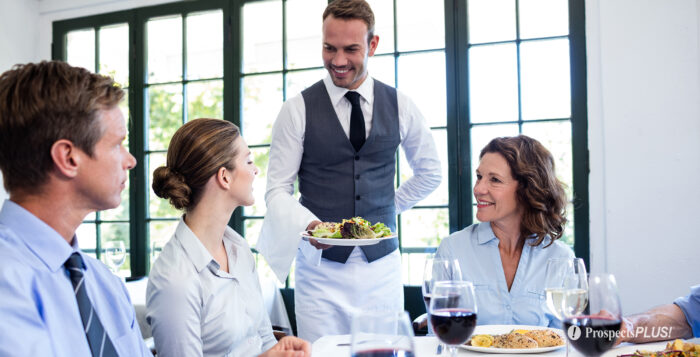 Ellen DeGeneres, Alexandria Ocasio-Cortez, Lady Gaga. There is something oddly similar about those three. Love them or despise them, they all have great-big personalities.
And, they were all, at one time, employed in the food and beverage industry (DeGeneres and Ocasio-Cortez bartended and Lady Gaga waited tables).
If you've ever worked in the hospitality industry, you know that there is a direct correlation between building rapport with your customers and your tip income.
After all, do you tip the grumpy waitress, the bartender who ignores you or the bouncer who makes you wait until the "important" people are let into the club?
Like real estate, many of the jobs in these industries have a low bar of entry. Let's face it, waiting tables is easy to learn. Waiting for them with elegance, with class and with customer service top-of-mind is a bit harder.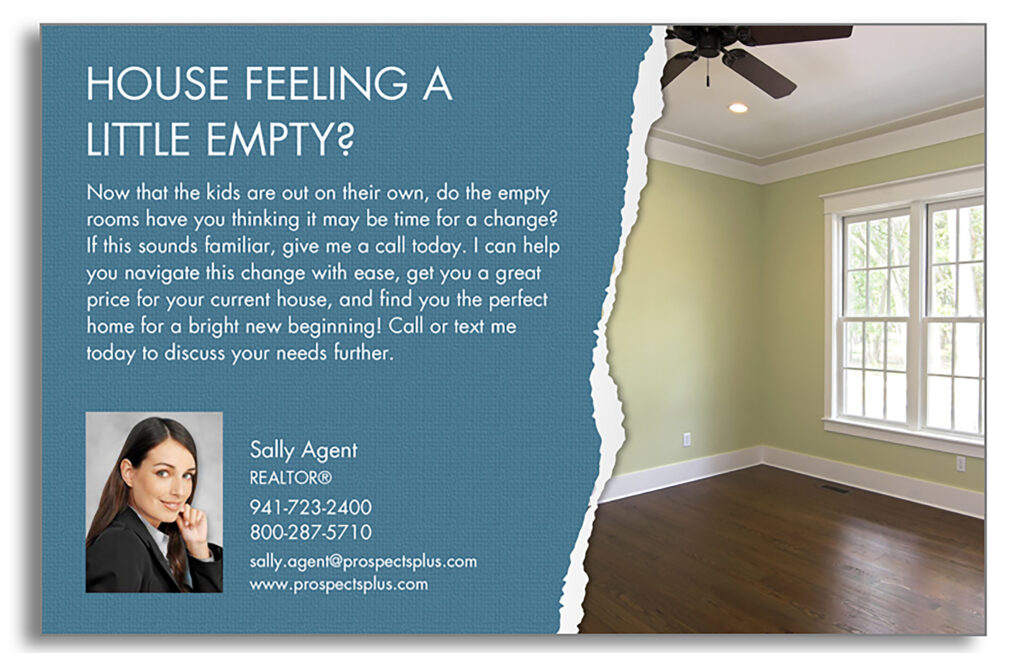 Being personable leads to the bigger bucks
Even the bartender who mixes a mean Manhattan won't build a following without a bit of personality. It's the same in real estate.
An agent can have an expert-level understanding of contracts and marketing but, without the ability to build rapport, will fail to build a referral base. Without that, he or she will be forever chasing after new business.
Think about the waiters and waitresses you've over-tipped – it was their personality, their ability to interact that compelled your generosity, right?
Sure, you can be a ho-hum agent, do the minimum required and still make as much on a transaction as an agent who goes above and beyond in providing customer service.
And, if you don't want or need repeat business and referrals, go ahead and be that agent otherwise read on.
The approach
"When greeting a guest I always approach the table with a smile," Jenna Paul, server and assistant general manager of The Peached Tortilla in Austin Texas tells Jane Ko at Seasoned.co.
Sounds simple, doesn't it? But the advice also applies to real estate agents. Whether you're knocking on doors, schmoozing at community events or greeting who you hope will be your next listing client, a smile is imperative.
Smiling puts a potential client at ease and builds that first step toward genuine rapport. "People like that warm and inviting welcome," says Chance Ramsey, assistant general manager at Contigo, also in Austin.
Step two to blissful rapport
"Don't worry – he's one of us." You know that feeling you get when you're sure you've just met a like-minded individual and everything clicks?
My "one of us" may be vastly different than yours. But we know, instinctually, whether or not someone is like us or not like us.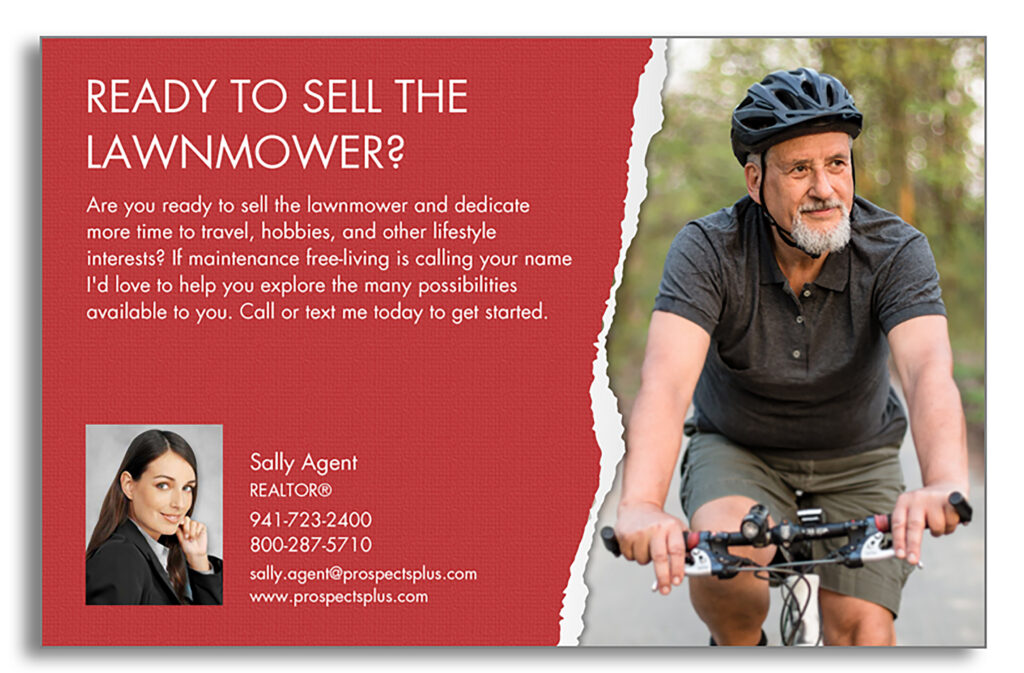 "Rapport is established by creating a common ground with your guests that enable them to put you in the "like me" category," David Hayden explains to food and beverage employees at TipsSquared.com.
He goes on to explain that being perceived as one of your potential clients' "good guys (or gals)" … "puts them at ease" and builds trust.
So, how do you become a member of their tribe? Consider mirroring. Tony Robbins suggests that mirroring is the ideal technique to help you learn something new, be it a new habit or strategy.
Author, trainer and business speaker Jeff Mowatt, takes it a step further by applying the technique to building rapport in sales and uses food and beverage workers trained in the technique, as examples.
"Match your customer's style," he begins. "Pay attention to how your customer prefers to communicate and get in step. Does your customer prefer to get right down to business, or warm up by engaging in small talk?"
"If your customer talks quickly and loudly, make an effort to match that energy," and "if the other person talks softly, then you talk more softy," he suggests.
"If they lean forward, then you lean forward … In other words, you 'mirror' the other person's tone of voice and body language."
Think about DeGeneres today. Aside from the big, bold personality, she's someone with whom people connect. The same can be said for another one-time hospitality worker, Jorge Mario Bergoglio.
A one-time nightclub bouncer in Buenos Aires, he is known today as Pope Francis. "The People's Pope," to many, he has made it his mission to build rapport across the globe.
Being personable in the hospitality industry leads to immediate gratification in the form of higher tips.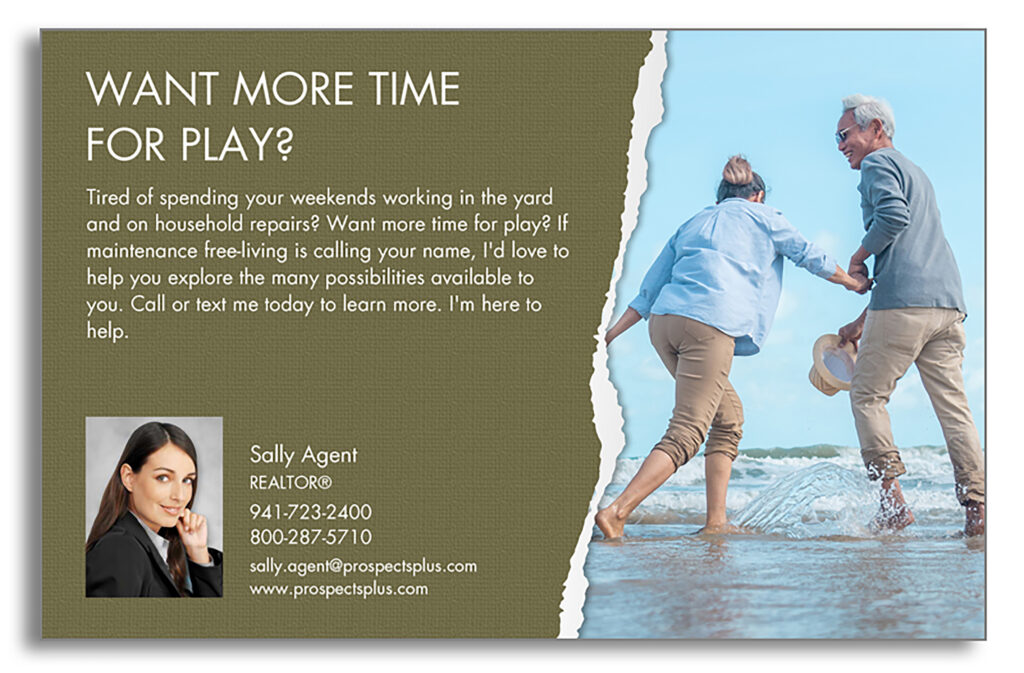 In real estate, the gratification is delayed. But, when it comes, it pays off in big bucks.
Go after the Empty Nest niche market by sending the Want More Time for Play postcard from the Life Event Series.
Need help targeting the perfect niche of buyers or sellers? Use our mailing list tool to create the ideal list (it's easy) or call our support team for assistance at 866.405.3638!
2. The Free One-Page Real Estate Business Plan – NEW 2020!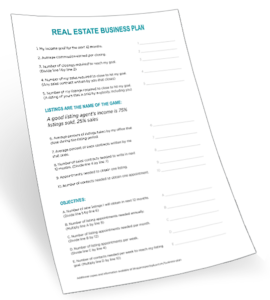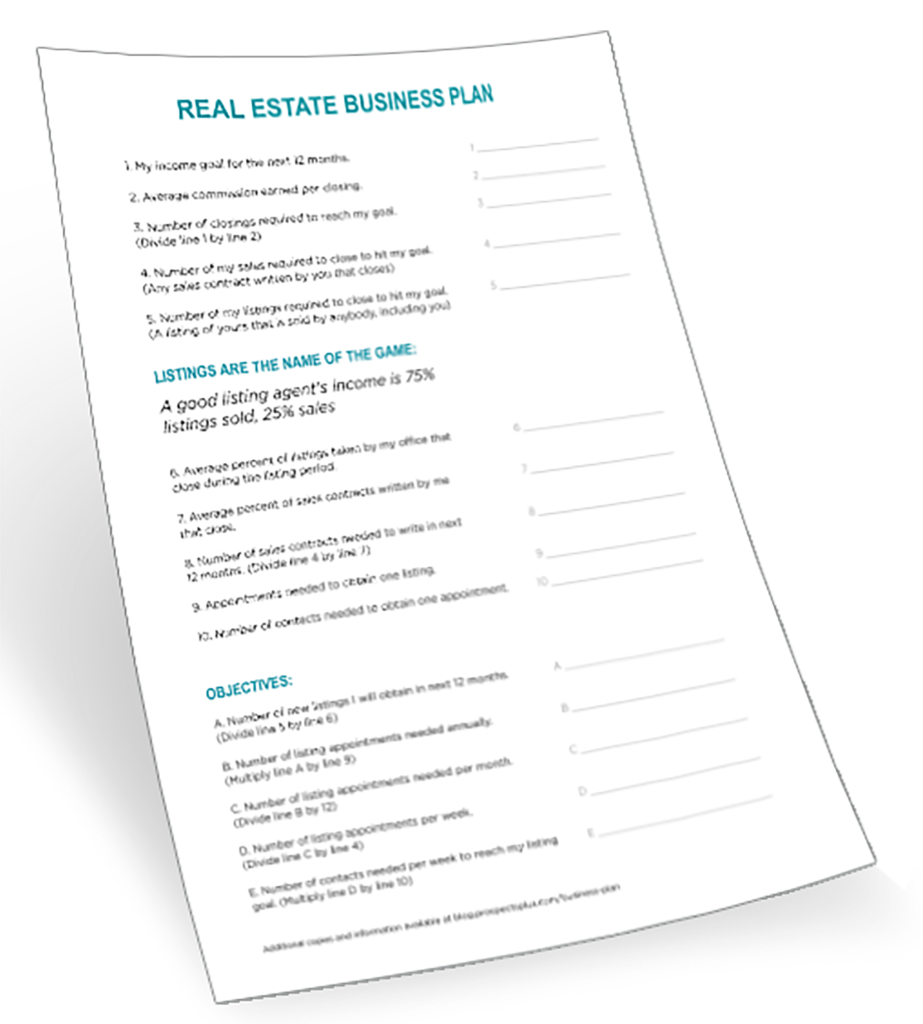 Treat your business like a business it is vital to long-term success in this industry. Some agents may put together elaborate business plans, yet there's something powerful about keeping it simple. Check out our one page Online Real Estate Business Plan.  – Click Here