3 Critical Steps to Building a Lead-Generating Real Estate Website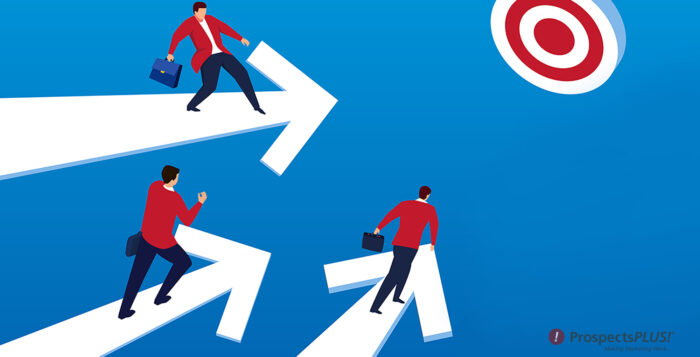 The lead-generating capabilities of a real estate website are limited regardless of how expensive it is to build.
Taking this capability to the next level requires strategic input from you.
Personalization is the final step, and it's the one that will become the foundation for your ability to generate leads through your website.
Read on to learn the fundamentals of this step and create a lead-generating powerhouse of a website.
1. Testimonials
Visitors to your real estate website are searching for their ideal real estate agent. We all know this, but too many agents address this need by posting self-serving, overly-salesy content.
Nothing will impress these visitors more than hearing what other people think about you and your services. This is why the best real estate agent websites display (above the fold on the home page) a brilliant quote from a former client.
That one line with quotation marks around it is far more convincing than anything you can say about your business.
This testimonial, by the way, isn't meant to replace a testimonial page on your site. In fact, using one on each page of your site is a brilliant idea, along with a dedicated page for them.
2. Lead magnets
There's nothing like a compelling and irresistible lead magnet to get website visitors to provide their contact information. 
So, what makes a lead magnet compelling and irresistible?
The promise of receiving something of value is what makes a lead magnet irresistible. A free CMA isn't a lead magnet, nor is a subscription to your newsletter.
Instead, consider offering the free direct response report, "Should I Buy Now or Wait For Home Prices to Fall." It's available here.
It can be easily received through an instant download.  
Example: Carol has been wanting to sell her home and downsize for a while but is really concerned about being able to find a new home once hers is sold.
She searches online to learn more on this topic and comes across a blog article written on the subject with a lead magnet offering a free report titled, "What If I sell My Home and Can't Find One to Buy."
Carol gladly fills out the online form with her email in exchange for something she considers quite valuable.
3. Offer up brilliant content
From the perfect agent bio to your blog and neighborhood/community pages, quality content is an important aspect of SEO on your lead-generating real estate website.
Sadly, there are some amazingly skimpy community pages on agent websites. Many don't have neighborhood descriptions at all.
Then some are absolutely brilliant. For example, check out the envy-inducing pages at LongandFoster.com. Click on any of the communities to see how no corners were cut in this company's descriptions.
Make these three tweaks to your real estate website and watch your lead-generating take off!
---
Homes & Life Magazine is the ultimate "Coffee Table Lingerer"! …and it costs less than sending a greeting card! – Click Here

2. The Free 12-Month Done-For-You Strategic Marketing Plan
The Real Estate Marketing Planner is a powerful 12-Month-Guide that strategically defines what marketing to do and when. Four key market segments include niche Markets, geographic farming, sphere of influence, and past clients. – Click Here
3. The BusinessBase, SOI building system
The most effective thing you can do to build a real estate business is to become more visible, more likable, and remembered more often. The BusinessBASE™ not only checks all of these boxes but is also a business-building machine. In two easy steps, you can begin to build a robust sphere of influence that will provide you a lifetime of repeat business and referrals. – Click Here
4. The Free Interactive Real Estate Business Plan
The Free Interactive Real Estate Business Plan allows you to enter your business goals for this year and get a breakdown of how many prospects, listings, closing, and so on are needed to reach your goals. – Click Here
5. The Become a Listing Legend Free eBook
Ready to take a vertical leap in your real estate career? If you're looking for inspiration…and the tools and methods to dominate a market and go to the top in real estate…you'll find them in this free book. – Click Here
6. The Take a Listing Today Podcast
Watch the ProspectsPLUS!, Take a Listing Today Podcast for actionable content to help you get more listings. – Click Here
---