Stop Fighting Low Inventory. Here are Three Ways to Work Around it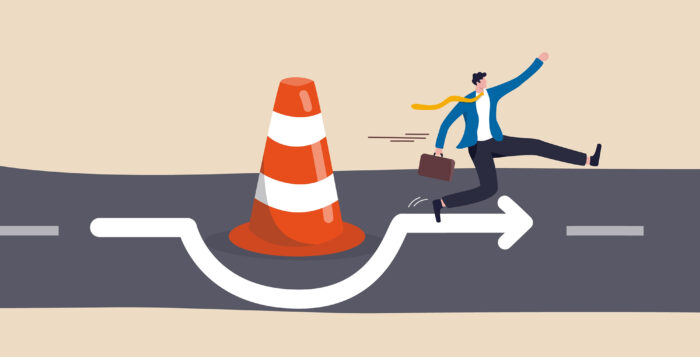 A for-sale sign went up in the front yard of a home down the street from me. Each time I drove by, I wondered what the listing price was. I finally looked it up online. I shouldn't have had to do that. Nor should other neighbors have to do that.
A buyers' agent with frustrated clients should've circle prospected around that listing. A postcard to every home in the subdivision, letting them know that a home just went on the market and the price of the home would put that agent front and center in the residents' minds.
That is just where he or she needs to be if one of them is thinking of selling. And the chances are excellent that another home will go on the market soon.
It's no longer enough to counsel clients on being patient, adjusting their expectations, and coming into the market fully prepared.
It's time to get proactive. Not only is it a way to secure listings, but to expose your brand to a wider audience.
Direct mail as the centerpiece of a circle prospecting campaign is probably the best way to take charge. But, it's not the only way, and this market demands a multi-pronged strategy.
---
---
1. Add a pinch of social media
You don't need to be an influencer to obtain results on social media. Get busy posting and responding. Let your followers know what your buyers' needs are. Share articles on the huge amount of equity that homeowners are sitting on right now and create a sense of urgency to get them off the fence and into the market.
I once read an inman.com article from seattlehome.com managing broker Sam DeBord. In it, he shared a story about how he dealt with a low inventory situation by blogging consistently and sharing his posts on Facebook.
It worked. He got a call from a stranger who read one of his Facebook posts and offered him the listing.
2. So, you didn't take the listing
Go through your CRM and dredge up information on every listing presentation you've made but didn't get the listing. Check to see if the home ever sold and, if it didn't, reach out to the homeowner. This one is especially effective if the original market value is significantly higher today than it was when you made your listing presentation.
Chances are, it is.
3. Equity is a game-changer
Again, the equity angle will most likely move someone if they're not opposed to selling. As I mentioned earlier, homeowners who keep up with the news understand that home prices are high.
Most, however, don't have the vaguest notion of what their home is worth and how much equity they're sitting on.
A proactive agent would've not only sent me a postcard when that home in my neighborhood hit the market, but she would've followed up a week or two later with an unsolicited, basic CMA. Again, circle prospecting around current real estate activity is one of the best ways to get listings.
No, these three steps aren't new, but they may be game-changers for an agent who is struggling to find homes for their buyers. They are also terrific at getting you back to that coveted top-of-mind position with your sphere.
---
PLUS: When you have time…below are some marketing tools to help support your success.
1. Put Your Real Estate Business a Step Above with Your Own Branded Magazine
Homes & Life Magazine is a customizable magazine with rich, full-color content and a sharp, professional aesthetic. It includes compelling, direct response-driven articles written by real estate industry experts combined with engaging lifestyle content. Send out Homes & Life Magazine in Just Minutes – No Minimums Required. Or we'll ship it to you.
Homes & Life Magazine is the ultimate "Coffee Table Lingerer"! …and it costs less than sending a greeting card! – Click Here

2. The Free 12-Month Done-For-You Strategic Marketing Plan
The Real Estate Marketing Planner is a powerful 12-Month-Guide that strategically defines what marketing to do and when. Four key market segments include niche Markets, geographic farming, sphere of influence, and past clients. – Click Here
3. The BusinessBase, SOI building system
The most effective thing you can do to build a real estate business is to become more visible, more likable, and remembered more often. The BusinessBASE™ not only checks all of these boxes but is also a business-building machine. In two easy steps, you can begin to build a robust sphere of influence that will provide you a lifetime of repeat business and referrals. – Click Here
4. The Free Interactive Real Estate Business Plan
The Free Interactive Real Estate Business Plan allows you to enter your business goals for this year and get a breakdown of how many prospects, listings, closing, and so on are needed to reach your goals. – Click Here
5. The Become a Listing Legend Free eBook
Ready to take a vertical leap in your real estate career? If you're looking for inspiration…and the tools and methods to dominate a market and go to the top in real estate…you'll find them in this free book. – Click Here
6. The Take a Listing Today Podcast
Watch the ProspectsPLUS!, Take a Listing Today Podcast for actionable content to help you get more listings. – Click Here
---