Considering Instagram? Make Sure You're Fishing Where the Fish are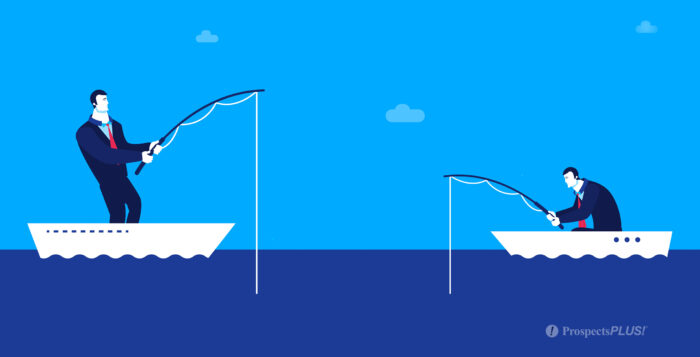 Sure, social media marketing for real estate agents should be an important part of your overall marketing plan.
But, for pity's sake, fish where your fish are. Nobody goes fishing for marlin in a stream or lake, right?
The truth is:
The majority of real estate consumers aren't active on Instagram
We aren't dissing the social media platform; it's a fun place to hang out and catch up on the latest trends. But if you're on it for business reasons and not for personal enjoyment, maybe it's time to reconsider your social media strategy.
A lot of what you hear and read is hype
I've noticed that the biggest Instagram cheerleaders for real estate agents also have the biggest agendas. They'll lure you in with vague statistics that actually have nothing to do with real estate or buyers and sellers.
Stop listening to the bloggers who tell you that:
You can find your "Dream Listing" on Instagram and that "Instagram is the best free advertising a real estate agent will find." This comes from a company that offers, for a large fee, "automated tools" to help you create your real estate social media strategy and campaigns.
You can rule the 'Gram like a Pro" with "these tips" (from a company that provides, for a fee naturally, social media management and marketing).
"Using Instagram to market your real estate business is a sound strategic move." This one is from a former agent who now runs a "real estate technology company."
This is one of my favorites. In a post titled "Instagram Tips for Real Estate Agents," the author gives the same meaningless statistics but she also posts a demographic breakdown of Instagram users from Pew Research. Demographics from 2015.
The truth is that, as a real estate agent, you are targeting a very specific population: home sellers. This means that the majority of your "fish" are between the ages of 42 and 75 (Gen X and baby boomers), according to NAR's latest statistics.
These two cohorts comprise 70% of all home sellers and represent your target audience.
Nearly 60% of U.S. Instagram users are between the ages of 13 and 34, according to the number crunchers at statista.com.
So, where are my fish?
That depends. If you want to target baby boomers, go big on Facebook. According to a recent Pew Research study, boomers' two favorite social media hangouts are Facebook (nearly half of them chose this as number one) and Pinterest.
There was some overlap in the study that finds LinkedIn (largest demographic is age 46 to 55) to be popular with both Gen X and boomers, so you may want to dabble in both.
But Instagram? You'll spend, on average, "… 30 minutes to an hour and 25 minutes …" (jennstrends.com) to create a post that in all likelihood will generate zero leads.
Listings aren't easy to come by right now and your time is precious. Fish where your fish are and you'll meet with more success.
Do some fishing for new clients by launching a monthly Holiday Campaign to your Sphere or Farm.
Holiday campaigns are currently on sale 10% OFF the first month? But ONLY for 3 MORE DAYS! (sale ends 5/1/21).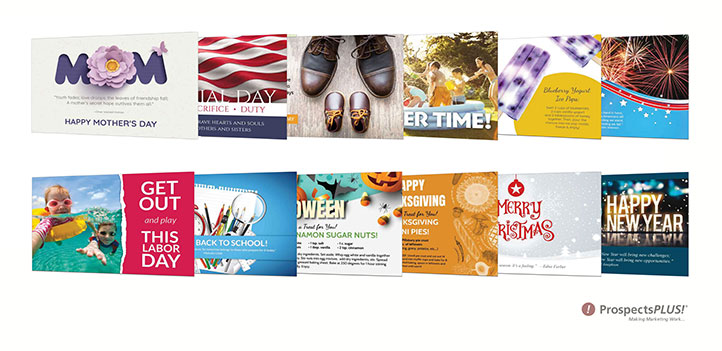 TO LAUNCH A HOLIDAY CAMPAIGN:
Hit "CLICK HERE", below, to get started on your Holiday Scheduled Campaign (from a desktop or laptop computer).
And, remember, YOU DON'T PAY for each mailing until it actually goes out (cancel or change each mailing up until the night before it goes out. The price shown at check out is per mailing, not campaign total).
Launch a Holiday Scheduled Campaign now, CLICK HERE!
Please reach out to our support team at 866.405.3638 with questions or if there is anything we can do to help you with your success.
---
PLUS: When you have time…here are some helpful resources we've made available to support your success.
1. The Free 12 Month Done-For-You Strategic Marketing Plan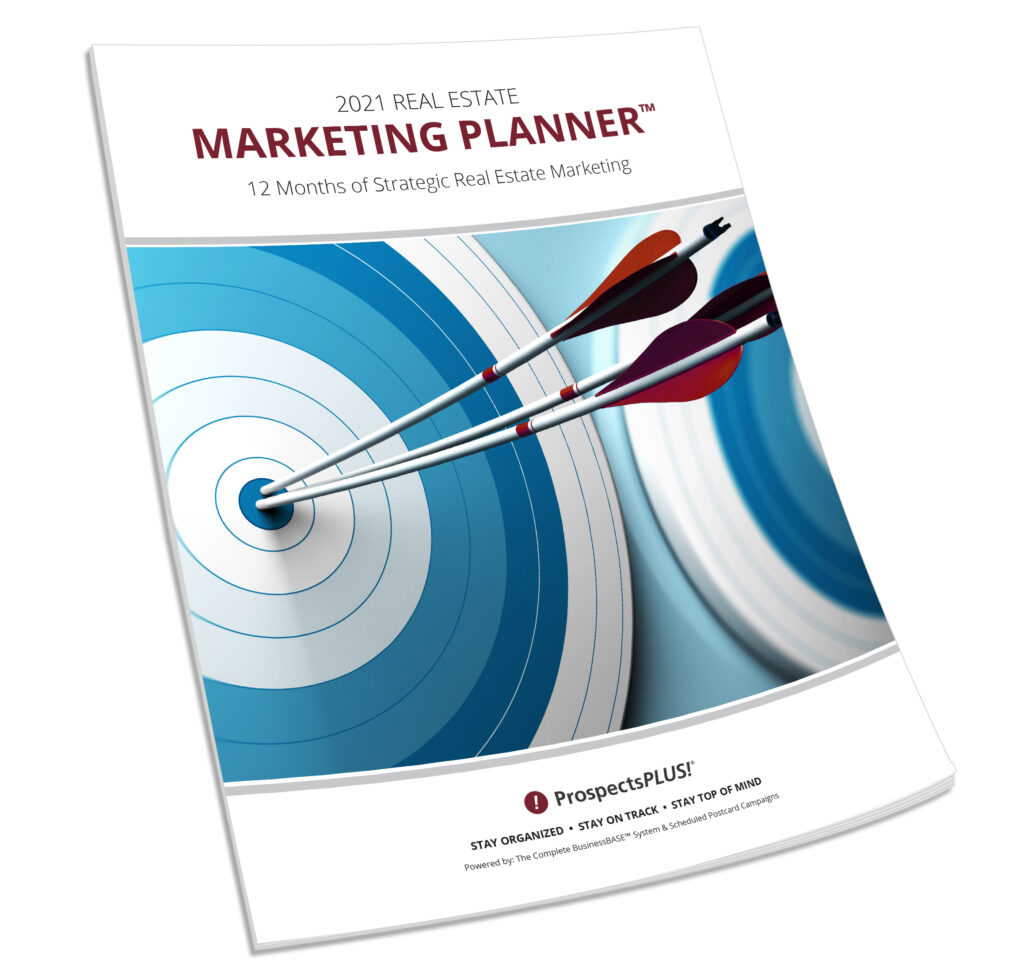 The Real Estate Marketing Planner is a powerful 12-Month-Guide that strategically defines what marketing to do when. Four key market segments are included, Niche Marketing, Get More Listings, Geographic Farming, and Sphere of Influence. –Click Here
2. The Free Interactive Real Estate Business Plan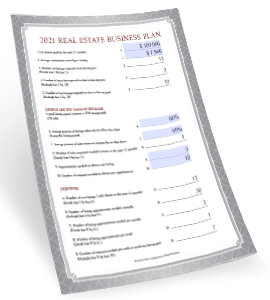 The Free Interactive Real Estate Business Plan allows you to enter your business goals for this year and get a breakdown of how many prospects, listings, closing, and so on are needed to reach your goals. – Click Here
3. Become a Neighborhood Brand
Become branded in a specific neighborhood with a 12X15 marketing piece sent automatically each month to an exclusive carrier route. Watch this video to learn more or Click Here.
4. The Free Real Estate Mailing List Guide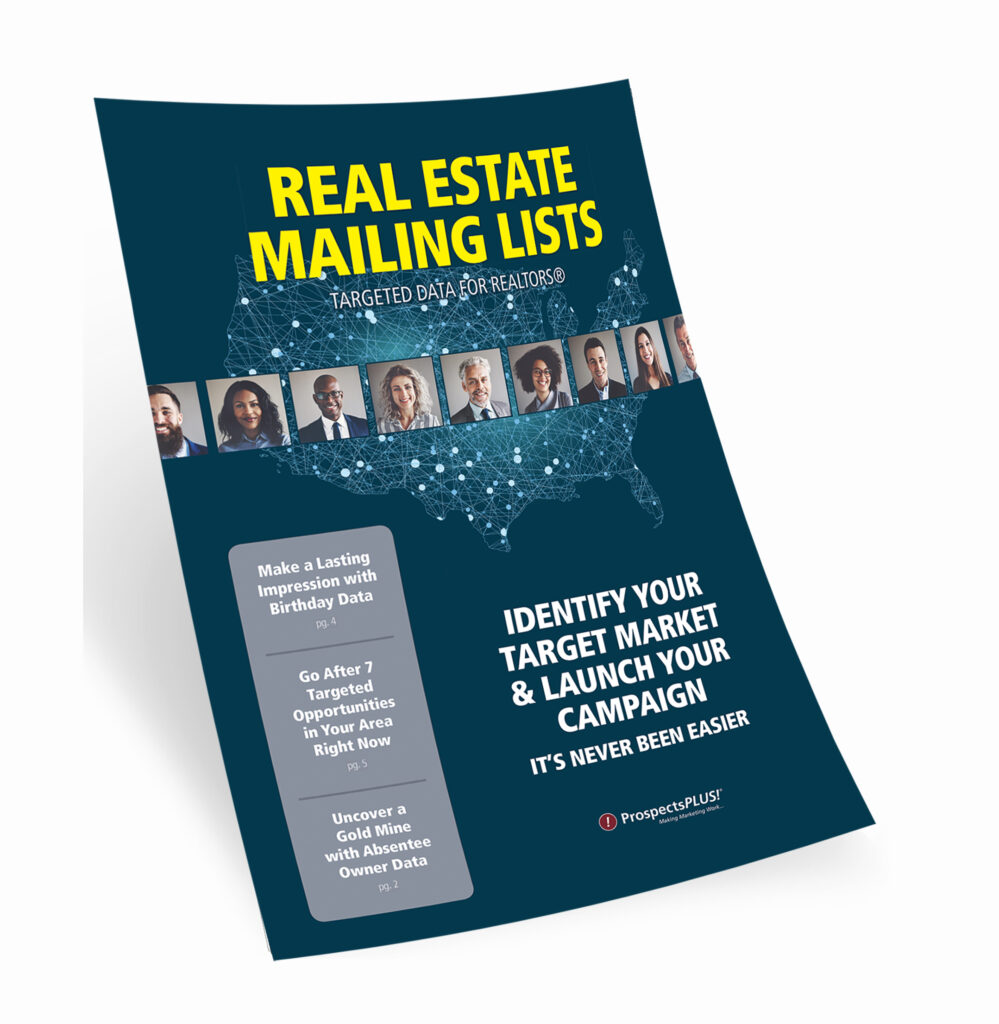 The Real Estate Mailing List Guide outlines the top tools for generating targeted prospecting lists including Baby Boomers, Empty Nesters, Investors, Lifestyle Interests, High-Income Renters, Move-Up Markets, and more. The Guide also defines done-for-you marketing campaigns to match these markets. –Click Here
5. Become a Listing Legend Free eBook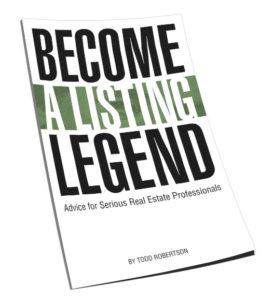 Ready to take a vertical leap in your real estate career? If you're looking for inspiration…and the tools and methods to dominate a market and go to the top in real estate…you'll find them in this free book. – Click Here
6. The Free Online ROI Calculator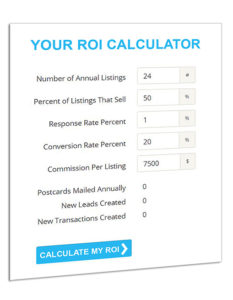 Consistency and automation are the keys to success. Discover how effective direct mail marketing can dramatically increase your bottom line. Enter your statistics in our Free online ROI Calculator and click the 'CALCULATE MY ROI' button to see your results instantly! –Click Here
7. The Free Real Estate Marketing Guide "CRUSH IT"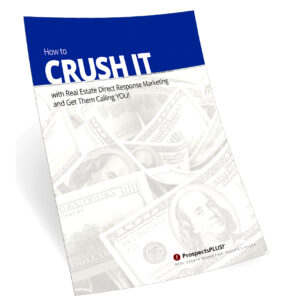 The "Crush It" Guide includes easy steps to launching an effective direct mail marketing campaign, how to create a targeted prospect list, the perfect way to layout marketing materials for success, seven opportunities available to target in your area right now. –Click Here