Where to Find Inspiration for Real Estate Website Blog Topics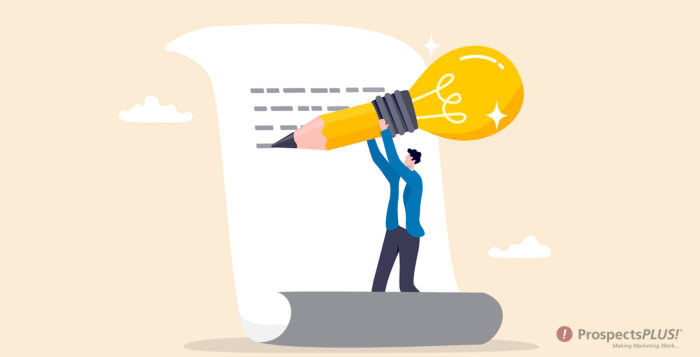 Finding the time in a busy schedule to sit at a keyboard and pound out blog posts isn't an easy task. If you're looking for leads, however, building organic search traffic for your website is an integral part of a well-rounded lead-gen strategy.
The best way to build this traffic is by blogging and promoting the posts, consistently.
The best real estate agent blogs offer something for everyone. Yes, this includes buyers and sellers, but also those readers interested in home décor, gardening, DIY projects, and more.
Let's go fishing for topic ideas.
Internet sources you may not have thought about
Answering common real estate consumer questions is a good place to start when making a list of blog topics. You know the basics, such as "Should I sell my home before buying another?," "What renovations should I make before selling?" and "What credit score do I need to buy a home?"
Sure, these are common questions and, yes, they should be answered. But there are so many other topics that real estate consumers may find interesting.
---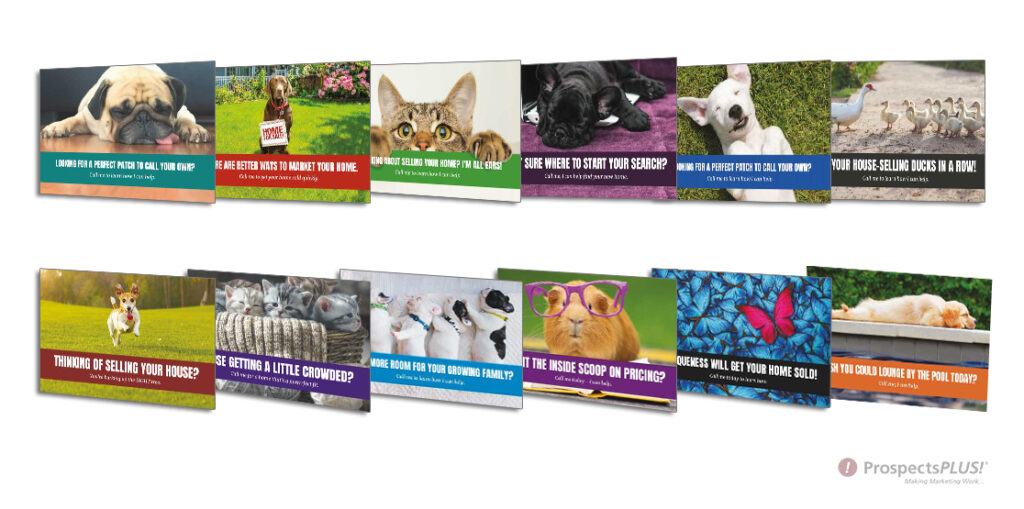 The Farm, Animals I Series is shown above. To see more, Click Here.
---
Check out the Porchlight section at Zillow.com. They haven't updated the section in about two years but there are so many posts there you'll have no trouble finding evergreen stuff to help inspire you:
Interviewing Real Estate Agents: Best Questions to Ask Listing Agents
How to Reduce the Stress of Selling a Home
What Is Escrow?
How much is a down payment for a house?
You'll find more ways to get your creative juices flowing at Redfin.com:
How to Avoid a Delayed Closing
How Much Does it Cost to Stage a House?
How to Calculate the Square Footage of a House
4 Low-Cost Remodels That Increase Home Value
Find additional topic ideas at magazine.realtor, Better Homes & Gardens Real Estate, and realtor.com.
Online shopping for blog topics
Love it or hate it, Amazon.com seems to offer something for every shopper. Including you. But what you'll be looking for won't cost you a penny.
When seeking consumers' pain points so that you can help solve them, you can't go wrong with Amazon's best-selling products list.
For instance, right now, the second-best-selling product in the Home and Kitchen category is liquid ant bait. How about a blog post for the homeowners in your CRM on how to get rid of ants?
Get hyper-local
Even real estate buyers and sellers enjoy local content. It's also one of the best ways to build organic traffic.
If your city boasts a regional magazine, head straight to its website to mine for topic ideas. For example, Austin, Texas is home to Austin Monthly magazine. Here's a sample of some articles that would make excellent hyper-local blog fodder:
15 Free Things to Do in Austin this April
Austin's Top Doctors for Kids 2022
Five Essential Gardening Shops in Austin
Hyper-local blog posts, most of all, make you appear to be connected to and knowledgeable about the community you serve.
Ok, you've found some topic ideas. You've written and published your blog posts. Don't skip the last step: push those posts out on social media, linking back to your website.
---
PLUS: When you have time…below are some marketing tools to help support your success.
1. Put Your Real Estate Business a Step Above with Your Own Branded Magazine
Homes & Life Magazine is a customizable magazine, with rich, full-color content, and a sharp, professional esthetic. It includes compelling, direct response-driven articles written by real estate industry experts, combined with engaging lifestyle content. Send out Homes & Life Magazine in Just Minutes – No Minimums Required. Or we'll ship it to you.
Homes & Life Magazine is the ultimate "Coffee Table Lingerer"! …and, it costs less than sending a greeting card! – Click Here

2. The Free 12 Month Done-For-You Strategic Marketing Plan
The Real Estate Marketing Planner is a powerful 12-Month-Guide that strategically defines what marketing to do when. Four key market segments are included, niche Markets, geographic farming, sphere of influence, and past clients. – Click Here
3. The BusinessBase, SOI building system
The most effective thing you can do to build a real estate business is to become more visible, more likable, and remembered more often. The BusinessBASE™ not only checks all of these boxes, but it is a business building machine. In two easy steps, you can begin to build a robust sphere of influence that will provide you a lifetime of repeat business and referrals. – Click Here
4. The Free Interactive Real Estate Business Plan
The Free Interactive Real Estate Business Plan allows you to enter your business goals for this year and get a breakdown of how many prospects, listings, closing, and so on are needed to reach your goals. – Click Here
5. The Become a Listing Legend Free eBook
Ready to take a vertical leap in your real estate career? If you're looking for inspiration…and the tools and methods to dominate a market and go to the top in real estate…you'll find them in this free book. – Click Here
6. The Take a Listing Today Podcast
Watch the ProspectsPLUS!, Take a Listing Today Podcast for actionable content to help you get more listings. – Click Here
---