The First Step to Winning More Expired Real Estate Listings
Have you ever watched those YouTube videos of agents making cold calls, FSBO calls, and expired listing calls? 
Most of them use the same script or at least parts of the same script. 
"I'm just calling to see when you're going to be interviewing agents for the job of selling your home."
You could build a drinking game around that one line, shared by almost all the video agents I watched.
Does this script, in the hands of thousands of agents, in any way raise the bar? Or does it perpetuate the myth that "all real estate agents are alike?"
Dump the scripts and dialogs and come up with a way to make this conversation authentically yours.
How to approach your expired listing homeowner
First, don't assume, as so many do, that the homeowner with an expired listing is "angry" or "frustrated." You don't know why the listing expired. You don't have any idea how this person is feeling.
Maybe he or she is elated that the home didn't sell. Maybe the agent is her Aunt Maggie, and she could never be angry with her. Maybe they're chalking the failure of the home sale up to the market and feel it's nobody's fault.
Go in with guns blazing, telling the homeowner that you know exactly how they feel and that "there are only three reasons a home fails to sell" is for other agents. You're smarter than that. You are better than that.
The goal of this first conversation is to set an appointment to meet with the homeowner to find out exactly what happened. Only when you know can you provide a solution. Guesses don't count.
And, yes, you should empathize. But empathize with what you actually know is happening: 
---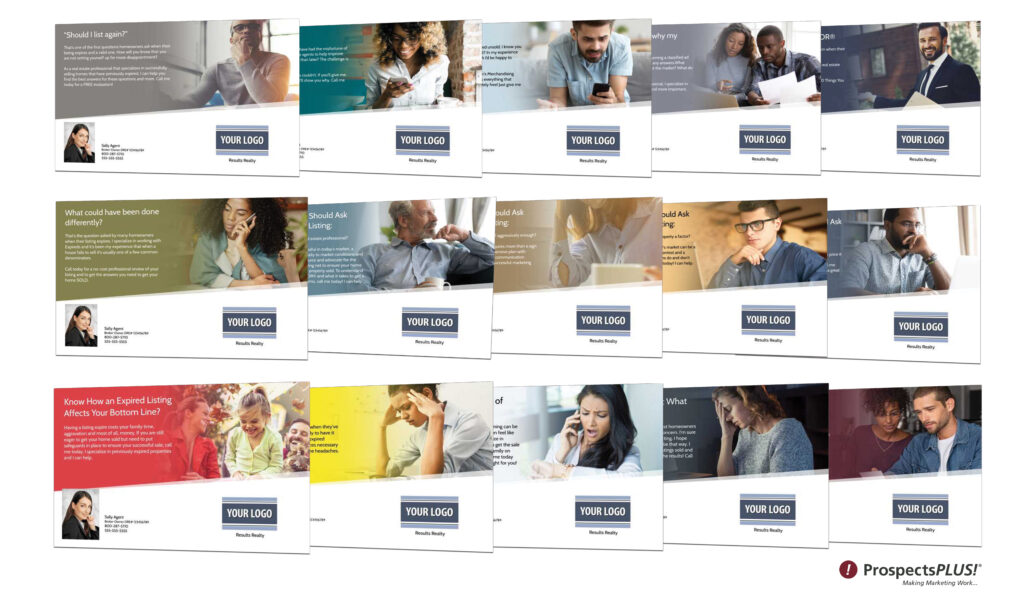 ---
This homeowner is being hounded by real estate agents trying to get a listing.
And, yes, you want the listing too, but you aren't about to add to the cacophony and annoyances of being called all day, every day, by people spouting the same "scripts," offering the same solutions without knowing what the problem is. 
Bullet points to cover over the phone
In your own words, start by saying you understand that they're being beaten up by real estate agents who all say the same thing, give the same promises and assume to know how they're feeling.
Apologize on behalf of your colleagues and explain that some will go to any lengths to make a buck.
Then, admit that you'd like the listing, too, if and when they decide to sell. But you can't begin to offer a solution until you understand what happened with the previous listing.
If you have a particularly awesome testimonial that speaks to your ability to sell expired listings, include it in your conversation.
If you don't have a testimonial, resist the urge to lay down your resume or any stats you think are particularly impressive.
You want an appointment, and the way to get one is by being human and by being empathic.
Check back next month when we'll take a look at how not to approach the expired listing and whether or not to visit, in person, the homeowner with an expired listing.
---
Homes & Life Magazine is the ultimate "Coffee Table Lingerer"! …and it costs less than sending a greeting card! – Click Here

2. The Free 12-Month Done-For-You Strategic Marketing Plan
The Real Estate Marketing Planner is a powerful 12-Month-Guide that strategically defines what marketing to do and when. Four key market segments include niche Markets, geographic farming, sphere of influence, and past clients. – Click Here
3. The BusinessBase, SOI building system
The most effective thing you can do to build a real estate business is to become more visible, more likable, and remembered more often. The BusinessBASE™ not only checks all of these boxes but is also a business-building machine. In two easy steps, you can begin to build a robust sphere of influence that will provide you a lifetime of repeat business and referrals. – Click Here
4. The Free Interactive Real Estate Business Plan
The Free Interactive Real Estate Business Plan allows you to enter your business goals for this year and get a breakdown of how many prospects, listings, closing, and so on are needed to reach your goals. – Click Here
5. The Become a Listing Legend Free eBook
Ready to take a vertical leap in your real estate career? If you're looking for inspiration…and the tools and methods to dominate a market and go to the top in real estate…you'll find them in this free book. – Click Here
6. The Take a Listing Today Podcast
Watch the ProspectsPLUS!, Take a Listing Today Podcast for actionable content to help you get more listings. – Click Here
---