Real Estate's 5 Hottest Markets by Zip Code
Realtor.com is out with its 2019 hottest ZIP code list. And, no, a California ZIP code is nowhere to be seen among the top 10. In fact, nothing along the west coast made it into this elite bunch of hot real estate markets.
The list seems to make the case for how downright unaffordable many markets are today. It appears that folks are fleeing Seattle, Boston, New York City, San Francisco, Los Angeles and San Diego for the saner-priced regions, mainly in our country's midsection.
Homes for sale in the ZIP codes we're about to highlight spend, on average, 17 days on the market and get 3 times more views than homes in other markets.
Lucky you if you serve one of these ZIP codes.
Grand Rapids, Michigan (49505)
Knocking Colorado Springs out of the top spot (it now sits at number 10), Grand Rapids, Michigan is the belle of the nation's real estate ball. So much so that it's driving the state's steady population growth.
The 49505 ZIP code covers an area north of downtown Grand Rapids. It "includes a portion of the Grand River, Kent Country Club and four large parks," according to an unnamed writer at MLive.com.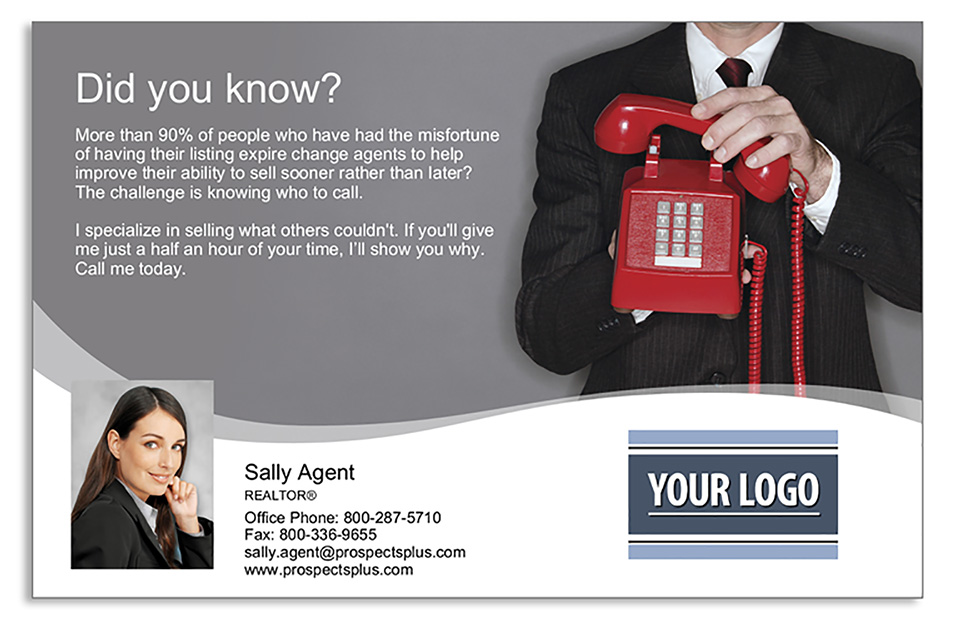 So, who is moving here and why?
Millennials, according to the Realtor.com study, make up nearly half of purchase mortgages in 49505 and they comprise 73 percent of the people who recently moved into the area.
This population boom is most likely the result of all the good press the city has received over the past year or so, such as Insurify.com naming Grand Rapids the Best City for Singles in Michigan.
Then, there's the CNN kudos to the city as one of the 15 Best Beer Cities Around the World.
We think one of the biggest draws, at least for millennials, is the jobs market. "Business Facilities named Grand Rapids the top mid-sized city in the U.S. for economic growth," according to MLive.com.
The area's largest employer is Spectrum Health, with about 25,000 employees.
This particular ZIP is popular with families and they're snatching up homes for sale within 10 days of them hitting the market, willing to fork over $178,050 (median list price).
If you aren't familiar with the area, take a look at what's listed for sale. It's no wonder millennials are flocking to this area of adorable homes.
Omaha, Nebraska (68144)
Folks looking for a snappy commute to work may be part of the reason this Omaha ZIP code ranks number two in hotness. Seventeen minutes, door-to-door, according to ZipDataMaps.com.
Here, folks can buy a home at an average list price of $238,950, and the pace of the real estate market isn't quite as frenzied as the one in Grand Rapids. Here, homes stay on the market for 21 days, on average.
Just 12 miles from downtown Omaha, it's far enough away for millennial homebuyers to feel isolated from the hustle and hum of the city, but close enough to take advantage of the conveniences.
Jobs abound in the area, especially for those in the healthcare arena and they tend to pay better than in other parts of the country.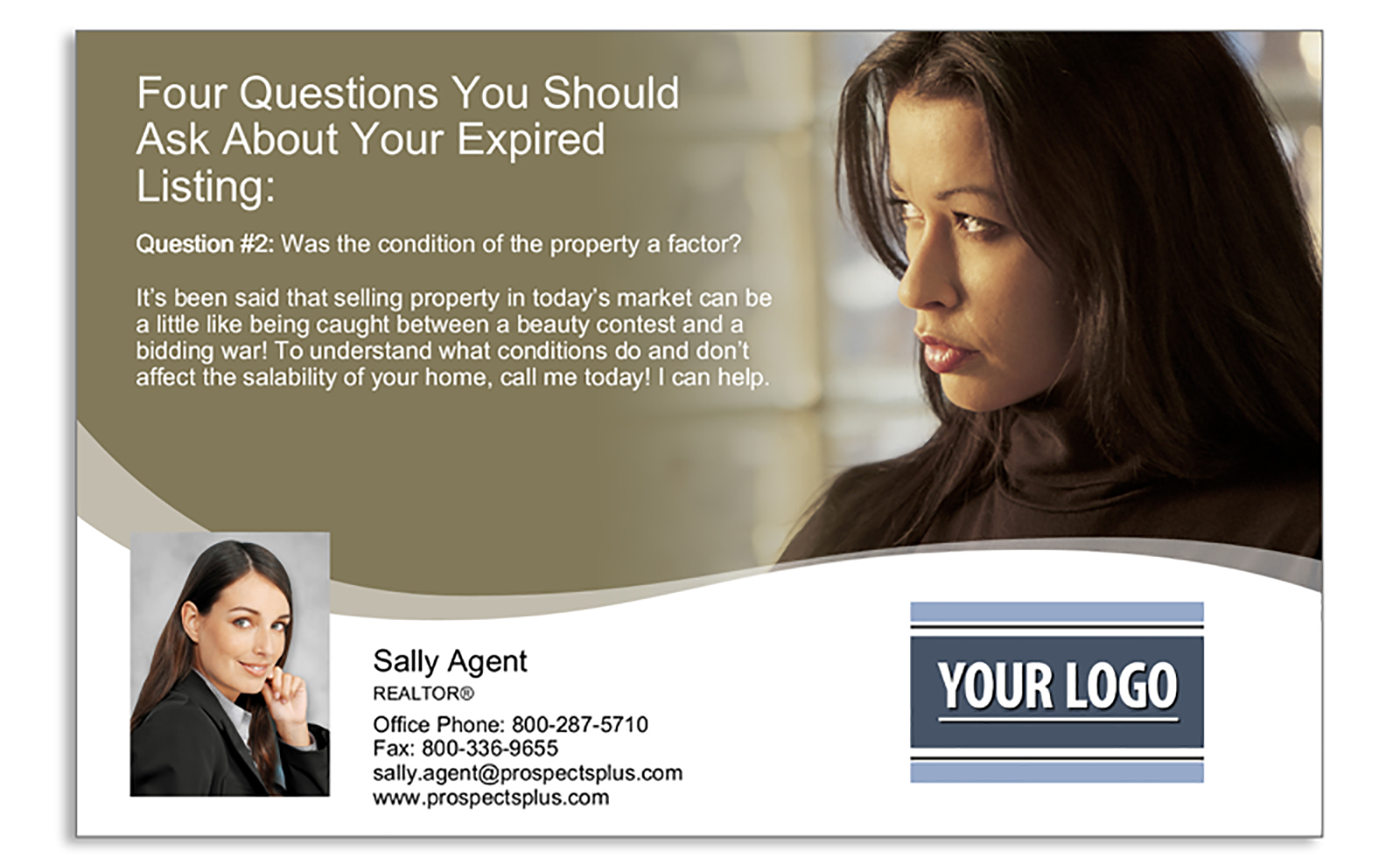 "Millennials in 68144 make significantly more than the national median for millennials at $73,902 and $62,280, respectively," according to the Realtor.com report.
Boise, Idaho (83704)
It's no surprise that Boise has moved up three notches since last year's Hottest ZIP Codes survey. Folks are moving there in droves, driving up home prices.
This particular ZIP is west of downtown Boise and boasts a number of amazing ethnic eateries and plenty of parks. While it was once a mecca for retirees, the past few years have seen more young professionals moving in, taking advantage of the nearby family-type amenities.
Jobs are primarily of the tech variety, so if you work in this market, you're most likely seeing a lot of Silicon Valley "refugees," fleeing the high-tax, high-home price atmosphere of the Golden State.
Most homebuyers in 83704 are 35 to 44 years of age (older millennials and younger Gen Xers). They're picking up homes for a median list price of $289,950. DOM here is 14 days.
Shawnee, Kansas (66203)
There's Shawnee, Kansas and then there's Old Shawnee, which is tucked away in the 66203 ZIP code. Realtor.com calls it the "quintessential Midwestern suburb," with a "walkable downtown."
It also has a robust real estate market without the over-inflated prices in so many other markets. In fact, buyers are picking up homes with a median list price of $220,050.
The lure, according to the study, is the area's proximity to Kansas City and its various amenities. But the jobs picture is nothing to sneeze at. Unemployment in Shawnee is at a 20-year low, several companies are choosing to relocate to the area and the proposed Project Homeland industrial park is projected to add another 1,500 jobs to the market.
 Rochester, New York (14609)
This ZIP code includes Homestead Heights, the "Most Diverse Neighborhood" and the neighborhood with the second-lowest-cost of living in Rochester.
While the Wall Street Journal chose Rochester as "the city with the worst job market among top metros," Realtor.com's IDX is getting lots of views from folks looking to move.
What do they see that belies the high unemployment rate and bleak jobs outlook?
The president of Rochester's Chamber of Commerce claims that the city's growing healthcare industry, coupled with the local colleges and universities act as a magnet for tech companies.
The city is going through a renaissance of sorts, he claims.
Then, there are the exceptionally low home prices — $125,050 is the median list price. For young professionals seeking to get a start in life, 14608 may just be the place to consider.
Don't fret if your market didn't make Realtor.com's list. Ellie Mae's Millennial Tracker tells an entirely different story.
Millennials (the largest homebuying pool) bought 68 percent of the homes for sale in Hobbs, New Mexico between July and September of this year. Coming in behind Hobbs is:
Batavia, NY – 63%
Laurel, MS – 63%
Dodge City, KS – 62%
Platteville, WI – 62%
In fact, none of Realtor.com's hottest real estate markets got a large enough share of millennial homebuyers to rank on Ellie Mae's list.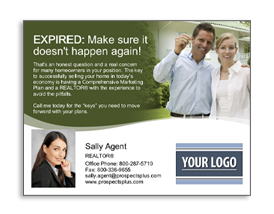 Next year is looking rosy for the fortunate agents who work in these ZIP codes.
Send the Make Sure it Doesn't Happen postcard from the Expireds Series to home sellers with expired listings.
Need help targeting the Expireds? Use our mailing list tool to create the ideal list (it's easy) or call our support team for assistance at 866.405.3638!
2. The Free One-Page Real Estate Business Plan – NEW 2020!
Treat your business like a business it is vital to long-term success in this industry. Some agents may put together elaborate business plans, yet there's something powerful about keeping it simple. Check out our one page Online Real Estate Business Plan.  – Click Here