Generate MORE LISTINGS by Going After the Probate Market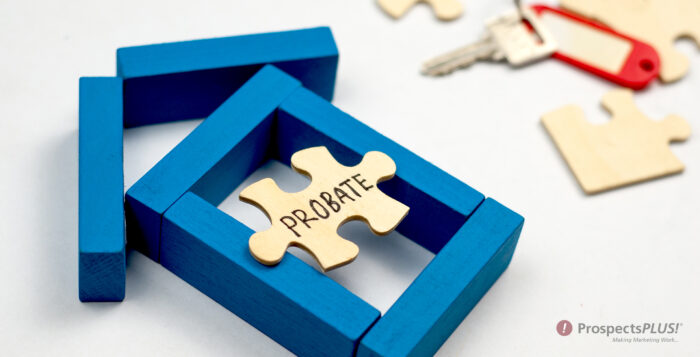 Probate is the legal process "through which a deceased person's estate is properly distributed to designated beneficiaries. If any debt is owed it is paid off to creditors," according to the experts at LegalZoom.com.
The probate process varies according to state. For instance, your potential new "listing client" is considered the contact person for the decedent in a probate case. However, the term used to define this person is just one of the aspects of probate that varies based on where they live.
In Hawaii, he or she is called the decedent's "personal representative." In California, you'll need to find the name of the executor or executrix.
This representative is tasked with coming up with an inventory of the deceased's estate and the disposal of the assets, including the home, according to the decedent's wishes.
Findlaw.com offers a handy chart that displays specific probate laws and terms for each state, here.
Probate real estate is a growing niche
You, as a real estate agent experienced in probate sales (which you will be after your first probate transaction), are the decedent's biggest assets.
All housing market eyes are on members of the baby boomer generation when it comes to potential, future probate cases.
And the interest is justified, considering that older Americans currently own 40 percent of the country's housing stock.
Fannie Mae calls this the "departure of older adults from the homeowner market." What they mean is their departure from the earthly realm, but they're far too kind to put it that way.
---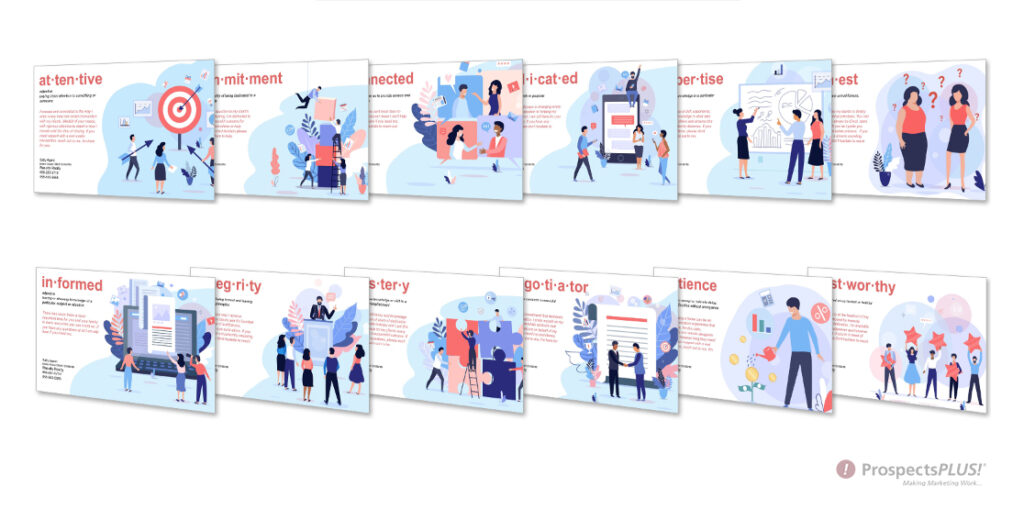 ---
While Baby Boomers are living longer than previous generations, they will "exit homeownership" during this new decade. Statistics show they will exit at a rate of 42 percent higher than the previous decade, according to Fannie Mae's Economic & Strategic Research Group.
The learning curve for real estate agents
If you lack enough first-hand knowledge of the process to get you started, you'll need to learn all you can about the probate process in your area.
Start by visiting the Findlaw.com link we mentioned earlier. Then, call your MLS or local association to find out if they offer probate educational opportunities.
For instance, the Orange County Association of Realtors, in California, at one time offered probate training by a local probate attorney (not sure if they still do).
If you're willing to pay the cost of online probate real estate courses, you'll find them offered at AllTheLeads.com. They also have a podcast on the topic. We know nothing about the courses, so perform your due diligence before signing up.
Some of us prefer the self-taught method of learning. If you're among this group, you'll find loads of information online:
Then you'll need to generate probate leads
Starting out, you may opt for buying leads, and that's ok. While we don't know anything about the following companies, it may be worth it to check them out.
DIY agents should know that probate records are public. But that doesn't mean it's easy to access them.
There are two ways to approach the search, initially:
Choose a county you're interested in working in. Call the probate court for that county and ask how you can obtain a list of probates. Can't find a "probate court" in that county? Call the circuit court.
Do an online search for "[Name of County] probate records." This should help you find the .gov site that will outline the steps to get copies of the court records.
An additional source for purchasing probate prospect lists is with Rebogateway.
Probate clients aren't like other real estate clients
You'll meet a variety of clients when you start specializing in probate real estate. Some will be grief-stricken over the loss of a parent and the loss of the family home. Others are happy to help you sell the home in the shortest amount of time possible.
Often, it becomes a group undertaking, where all the details need to be ok'd by all siblings.
Emotions may run high so if you aren't good at dealing with them, you may want to reconsider this niche.
If, on the other hand, you're not afraid of others' emotions, probate real estate can be a lucrative and rewarding specialty.
Ready to generate more listings by going after the probate market?
After you grab your prospect list, launch a weekly Get More Listings Scheduled Campaign to let them know you're ready to help them sell their home.
FARM, Get More Listings Campaigns are currently on sale 10% OFF the first month. But ONLY for 3 MORE DAYS! (sale ends 5/15/21).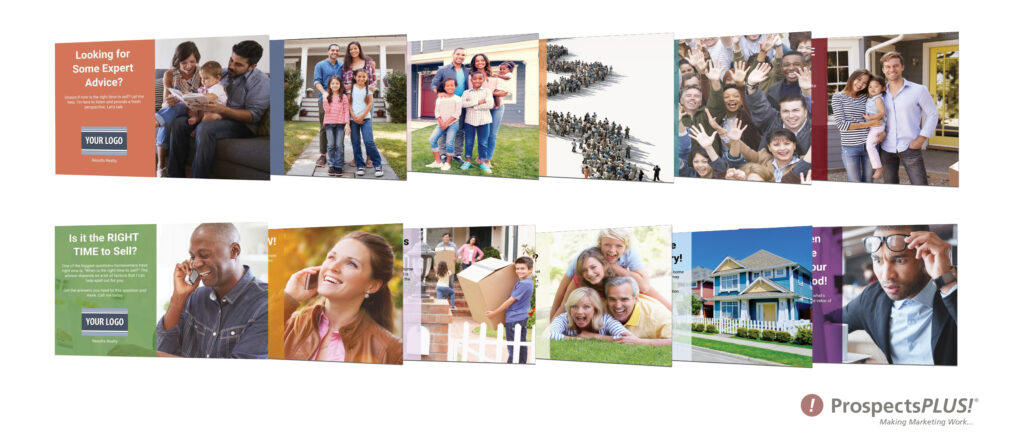 TO LAUNCH A FARM CAMPAIGN:
Hit "CLICK HERE", below, to get started on your FARM, Get More Listings Scheduled Campaign (from a desktop or laptop computer).
And, remember, YOU DON'T PAY for each mailing until it actually goes out (cancel or change each mailing up until the night before it goes out. The price shown at check out is per mailing, not campaign total).
Launch a FARM, Get More Listings Scheduled Campaign now, CLICK HERE!
Please reach out to our support team at 866.405.3638 with questions or if there is anything we can do to help you with your success.
---
PLUS: When you have time…here are some helpful resources we've made available to support your success.
1. The Free 12 Month Done-For-You Strategic Marketing Plan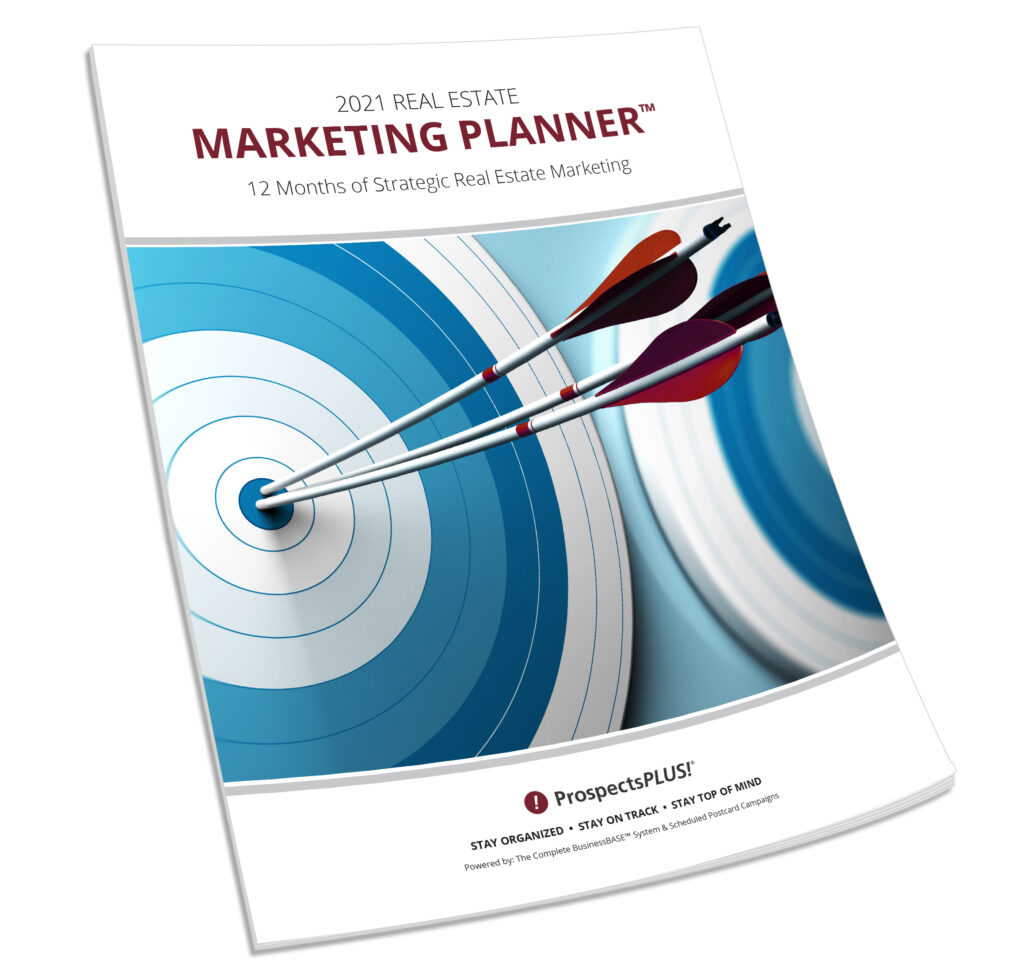 The Real Estate Marketing Planner is a powerful 12-Month-Guide that strategically defines what marketing to do when. Four key market segments are included, Niche Marketing, Get More Listings, Geographic Farming, and Sphere of Influence. –Click Here
2. The Free Interactive Real Estate Business Plan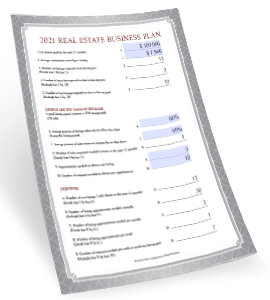 The Free Interactive Real Estate Business Plan allows you to enter your business goals for this year and get a breakdown of how many prospects, listings, closing, and so on are needed to reach your goals. – Click Here
3. Become a Neighborhood Brand
Become branded in a specific neighborhood with a 12X15 marketing piece sent automatically each month to an exclusive carrier route. Watch this video to learn more or Click Here.
4. The Free Real Estate Mailing List Guide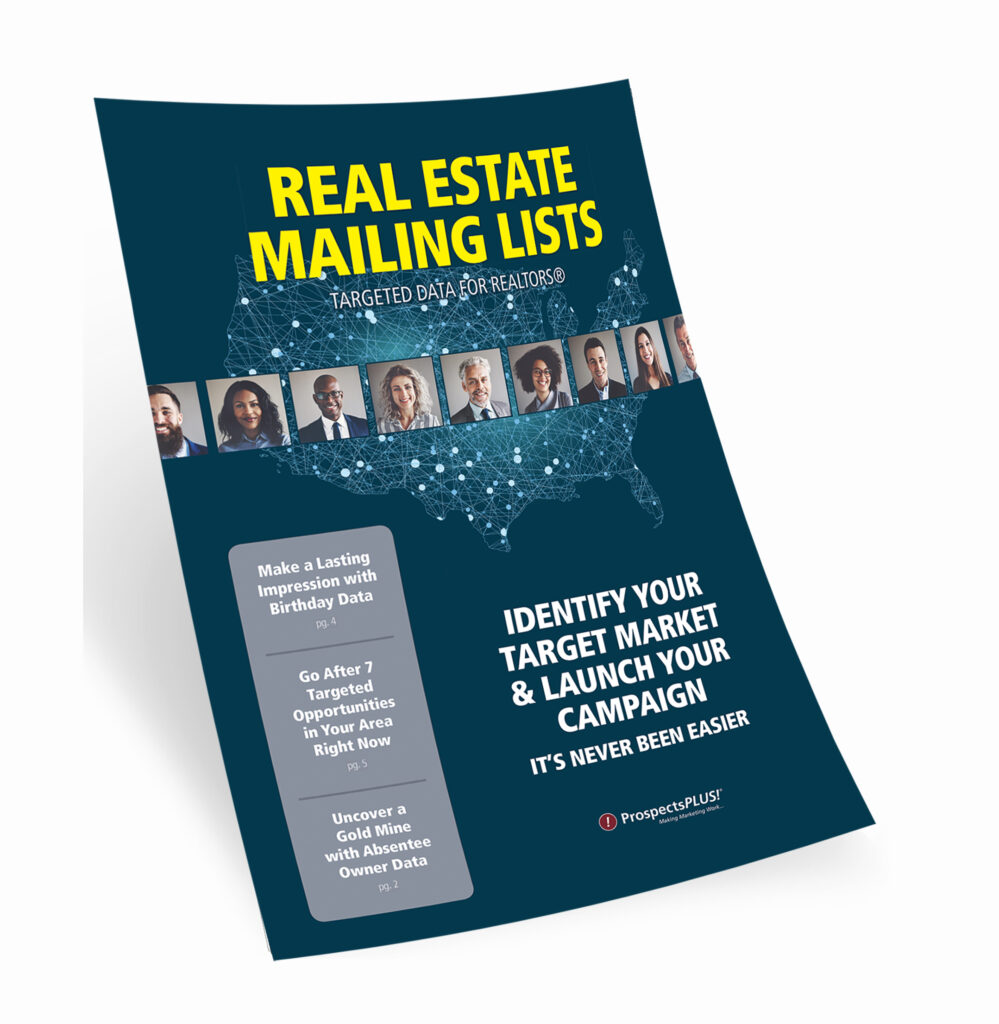 The Real Estate Mailing List Guide outlines the top tools for generating targeted prospecting lists including Baby Boomers, Empty Nesters, Investors, Lifestyle Interests, High-Income Renters, Move-Up Markets, and more. The Guide also defines done-for-you marketing campaigns to match these markets. –Click Here
5. Become a Listing Legend Free eBook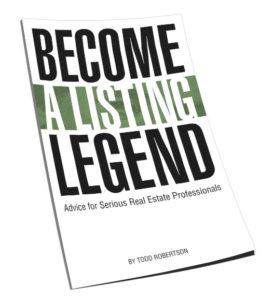 Ready to take a vertical leap in your real estate career? If you're looking for inspiration…and the tools and methods to dominate a market and go to the top in real estate…you'll find them in this free book. – Click Here
6. The Free Online ROI Calculator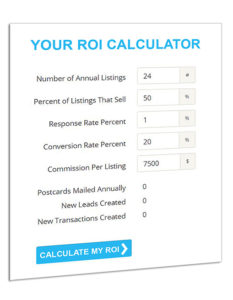 Consistency and automation are the keys to success. Discover how effective direct mail marketing can dramatically increase your bottom line. Enter your statistics in our Free online ROI Calculator and click the 'CALCULATE MY ROI' button to see your results instantly! –Click Here
7. The Free Real Estate Marketing Guide "CRUSH IT"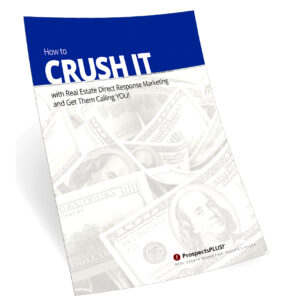 The "Crush It" Guide includes easy steps to launching an effective direct mail marketing campaign, how to create a targeted prospect list, the perfect way to layout marketing materials for success, seven opportunities available to target in your area right now. –Click Here