Weekly $100 ProspectsPLUS! Gift Card Winner (October 9th)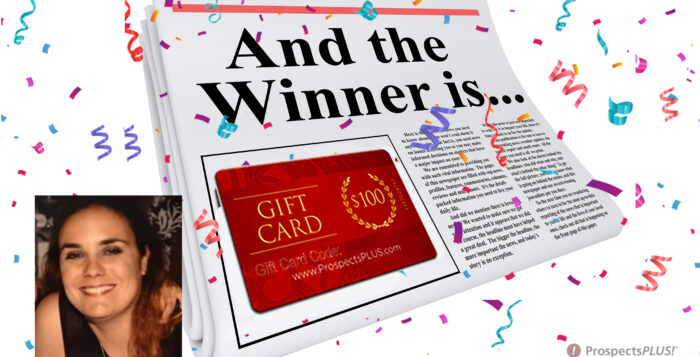 Congratulations Kim Stickler Smith on being our $100 ProspectsPLUS! Gift Card Winner!
Kim recently shared the following feedback with ProspectsPLUS!.
"9 new listings this week!! 4 different sellers … all former expired listings that I got from my postcard mail outs! I have been using the Expired Series since May, and have now generated 15 listings from the series!".
Kim recently sent out postcards from the Expired Series, Just Sold Textures Series, and Get More Listings Series.
Need help targeting the perfect niche of buyers or sellers? Use our prospecting list tool to create the ideal list (it's easy) or call our support team for assistance at 866.405.3638!