Weekly $100 ProspectsPLUS! Gift Card Winner (November 6th)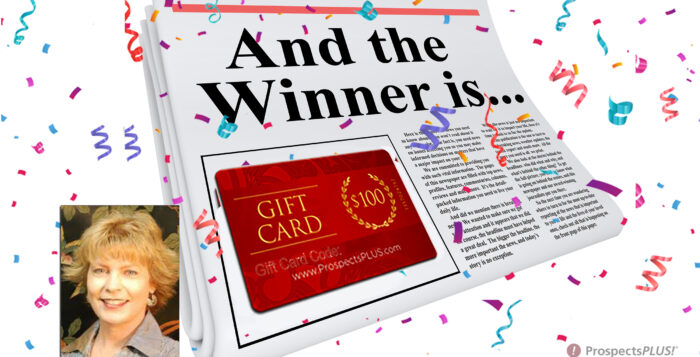 Congratulations Gloria Mann on being our $100 ProspectsPLUS! Gift Card Winner!
Gloria shared this story regarding her experience using marketing pieces from ProspectsPLUS!,
"I absolutely love ProspectsPLUS! what an AMAZING way to market to future customers. You have all of the elements of the postcard there for you to select & insert or you have the option of getting creative and doing your own. I love combining the two! I have permanently incorporated this into my marketing and it is really paying off…. WOW!"
Gloria recently sent out postcards from the Just Listed Series.
Need help targeting the perfect niche of buyers or sellers? Use our prospecting list tool to create the ideal list (it's easy) or call our support team for assistance at 866.405.3638!