WEEKLY $100 PROSPECTSPLUS! GIFT CARD WINNER (NOVEMBER 20TH)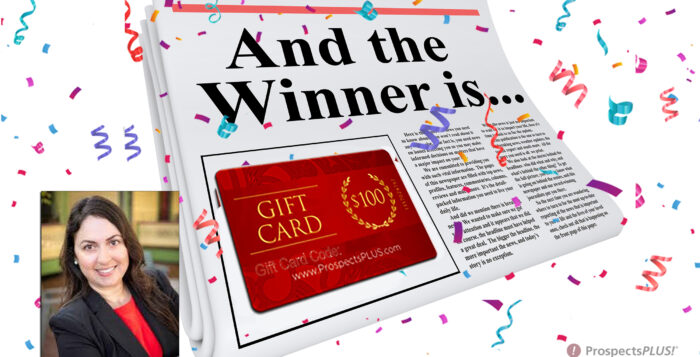 Congratulations Eeman Heisler on being our $100 ProspectsPLUS! Gift Card Winner!
Eeman shared this story regarding her experience using marketing pieces from ProspectsPLUS!,
"ProspectsPLUS!! Thank you! Your customer service, ease of ordering, quality of products, and quick turn around are amazing…another listing sold and advertised with ProspectsPLUS!"
Eeman recently sent out postcards from the Looking For Listings Series (below).

Need help targeting the perfect niche of buyers or sellers? Use our prospecting list tool to create the ideal list (it's easy) or call our support team for assistance at 866.405.3638!