This Week's $120 ProspectsPLUS! Gift Card Winner (February 12th) is…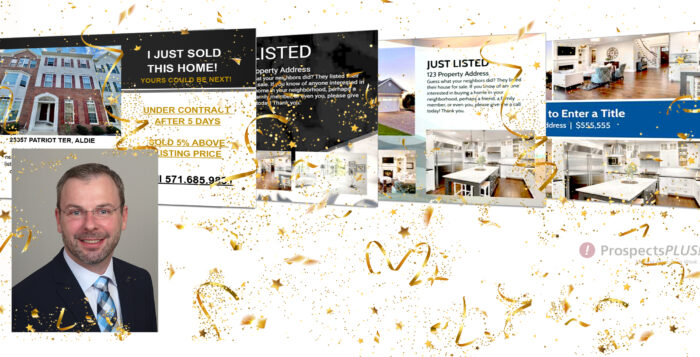 Shown above: Just Sold/Just Listed postcards like those Andreas Leindecker sent out recently.
Andreas, you're the winner of this week's $120 Gift Card
Andreas had the following words to say about his success using ProspectsPLUS! marketing materials as part of his strategic marketing plan to get more clients,
"Great company! I was looking for a while for a company to do business with and I am happy a colleague recommended ProspectsPLUS!. The employees are amazing, the handling and creating on the webpage very easy and if you have a question, the awesome support team is there for you. Great products, great service for a reasonable price!"
Thank You, Andrea!
---
NEW CONTEST: Get the FIRST MONTH of a Get More Listings Scheduled Campaign FOR FREE! ($120 value)
---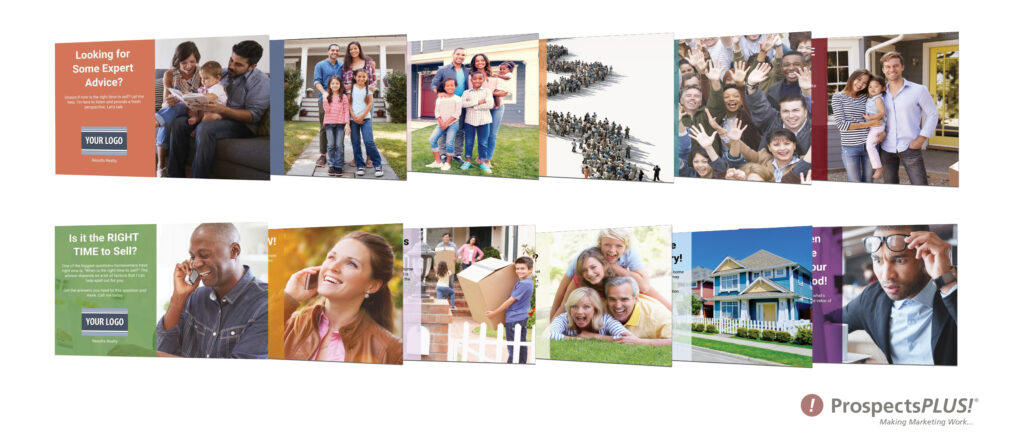 Enter this week's contest for a chance to win a $120 gift card covering the first month of a Get More Listing Scheduled Campaign.
The scheduled campaign includes 150 jumbo-sized postcards, sent standard postage (excluding data and tax).
HOW TO ENTER: Just leave a review regarding how using marketing from ProspectsPLUS! has impacted your business, and you're automatically entered into our next contest.
Mention a "scheduled campaign you've launched" in your review and your entry into the contest is doubled.
Don't forget to watch out for next Friday's email announcing the weekly winner!
---
Ready to Schedule an SOI, Farm, Get More Listing, or Absentee Owner Campaign?
---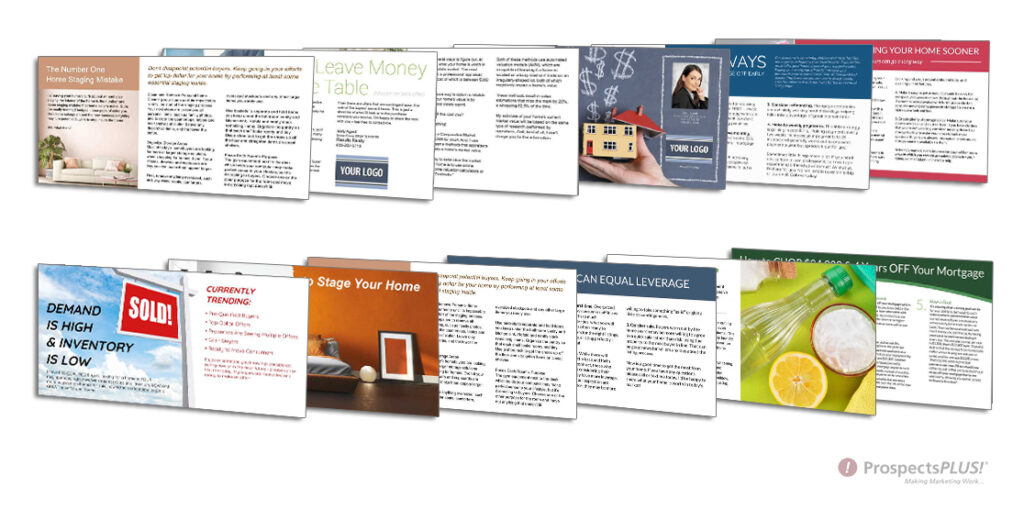 Launch a Scheduled Campaign today and save time on your marketing by automating it!
You Can Launch a Scheduled Campaign to any of the following Markets in Just Minutes:
Sphere of Influence
Geographic Farm
Renters
Absentee Owners
Expireds
FSBOs
Fence Sitters*
Get More Listings*
Empty Nesters*
Move-Up Market*
(*Located under Farm Campaigns)
And, remember, with Scheduled Campaigns, YOU DON'T PAY until the mailing goes out (cancel or change up until the night before mailing).
TO GET STARTED:

STEP 1: Create your prospect list using our mailing list tools, HERE.

STEP 2: Then, once you have your list, choose your Campaign, select your start date, and add your list, HERE or hit "Launch a Scheduled Campaign", below.
Please reach out to our support team at 866.405.3638 with questions or if there is anything we can do to help you in your success.