The New Year is HERE: Let's Get That Real Estate Success Plan in Motion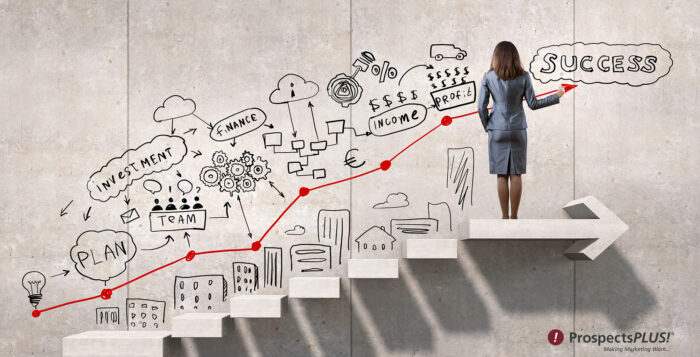 Goodbye, 2021!
I think 2022 is going to be an amazing year, both for real estate agents and for the rest of us.
But it won't be if we don't plan. And, no, it's not too late. Consider an old Chinese proverb:
"The best time to plant a tree was 20 years ago. The second-best time is now."
So, let's get to it.
Go back before moving forward
To get a clear starting point, planning for the new year requires looking back at your efforts and outcomes from last year.
What went well?
What activity should you be doing more?
What didn't go well?
Is there a way to tweak the unsuccessful efforts or should you drop them?
Then, take stock of your systems and tools. Are you using all of them? Could your CRM use some love? Perhaps you need to update to newer, better tools or systems.
Money, money, money
An assessment of your end-of-year finances, and how you got there, will be a huge help in determining what you need to do in the coming year. Look at not only your income and outgo but the number of transactions it took to bring in the money.
Then, come up with a transaction count required to meet your 2022 financial goals. The Real Estate Business Plan is an ideal free tool to help you do this.
It takes consistent effort to increase performance.
Ensure you have the infrastructure, tools, and systems to support you. Then, go out and slay some real estate dragons.
Real estate marketing tools to help you write your 2022 success plan
1. The Free 12 Month Done-For-You Strategic Marketing Plan
The Real Estate Marketing Planner is a powerful 12-Month-Guide that strategically defines what marketing to do when. Four key market segments are included, niche Markets, geographic farming, sphere of influence, and past clients. – Click Here
2. The Free Interactive Real Estate Business Plan
The Free Interactive Real Estate Business Plan allows you to enter your business goals for this year and get a breakdown of how many prospects, listings, closing, and so on are needed to reach your goals.  – Click Here
3. The Free Online ROI Calculator
Consistency and automation are the keys to success. Discover how effective direct mail marketing can dramatically increase your bottom line. Enter your statistics in our Free online ROI Calculator and click the 'CALCULATE MY ROI' button to see your results instantly! –Click Here
4. The Become a Listing Legend Free eBook 
Ready to take a vertical leap in your real estate career? If you're looking for inspiration…and the tools and methods to dominate a market and go to the top in real estate…you'll find them in this free book. – Click Here
---