Right Now, Your Real Estate CRM is Worth its Weight in Gold. Here's Why!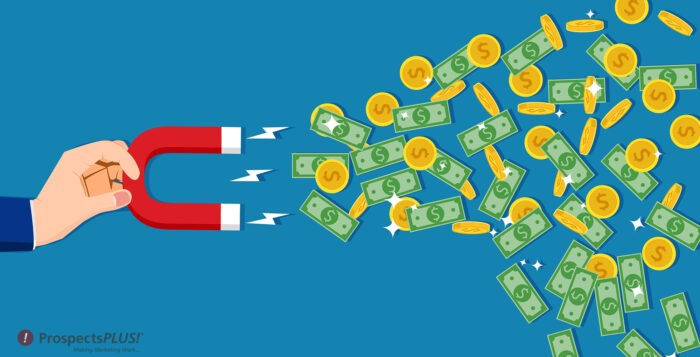 Back in the dinosaur days of real estate, a simple Rolodex, populated with the contact information of people in an agent's sphere, ruled the day in most real estate businesses.
As technology advanced from those tiny 2.25-inch x 4-inch Rolodex cards, agents demanded more bells and whistles, which resulted in today's sophisticated Customer Relationship Management platforms.
With the market in flux, it's a good time for the less-than-busy agent to get to know their CRM and reacquaint themselves with the gold mine it is.
How about starting a drip campaign to drum up some business?
One of the best ways to grow your business and stay top of mind with your network is by reaching out to each person consistently over time.
Many agents swear by their drip campaigns, sending either automated emails or direct mail out to selected contacts in their CRM. However, how frequently you contact these people sits on a fine line between reaching out and spamming.
Some experts claim that dripping on these folks once a week is going to eventually get your marketing materials tossed in the trash or blocked from delivery to your contacts entirely – especially if they don't plan on moving for a year or so.
A monthly email is more appropriate – even longer is fine. Just making consistent contact without annoying people is what's most important.
You have one chance to lure these recipients into reading your drip campaign, which occurs with your first attempt.
---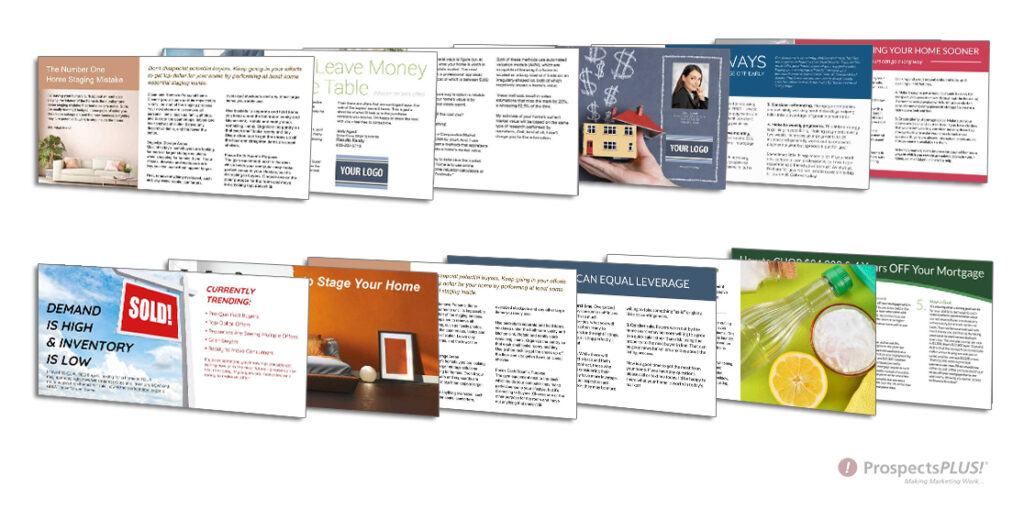 The Content Card Series is shown above. To see more designs, Click HERE.
---
Depending on your database's size, you may have to create several focused campaigns. Some of the categories to think about include quick (the operative word here) information for:
Homebuyers
Sellers
Condo buyers
FHA or VA buyers
To stay top-of-mind with past clients, think about sending information on their interests:
Gardening
Interior decorating and design trends
Green living
Food
Birthday, anniversary, new baby, and other greetings
The Content Card Series offers many of the topics listed above. Whatever you choose to send, make it count. Wow, them – make the recipients look forward to the next one.
Face-to-Face
Sometimes a face-to-face encounter is called for. Many successful agents plan client-appreciation events periodically throughout the year or one splashy annual event.
One California agent uses her CRM to classify her clients according to how big their sphere of influence is. Those with a huge network of contacts she calls her "A" group and those are the ones she tends to go a bit above and beyond to maintain the relationships.
Her preferred method is to never miss their birthday by issuing a lunch invitation for birthday week. Pricey? Perhaps, but memorable and tax-deductible as well.
Follow up with industry colleagues
Stick all those people you do business with on a regular basis into your CRM too. Begin building relationships with them by attending networking events or even holding your own for title company representatives, escrow people, lenders, contractors, plumbers, home inspectors, and electricians.
Client retention is business promotion at its subtlest, and your CRM is the most valuable tool you have right now.
While letting people know you value them, you plant a seed that will hopefully blossom into a big, fat pipeline full of referrals.
Be sure to check out the CRM that we offer to our customers FOR FREE. It allows you to grab contacts from various customer lists, target them with specific marketing meant just for them, and keep historical notes and personal data (i.e., birthdays, family members, home anniversary dates, etc.).
To check out our FREE Contact Manager, Click HERE.
---
Homes & Life Magazine is the ultimate "Coffee Table Lingerer"! …and it costs less than sending a greeting card! – Click Here

2. The Free 12-Month Done-For-You Strategic Marketing Plan
The Real Estate Marketing Planner is a powerful 12-Month-Guide that strategically defines what marketing to do and when. Four key market segments include niche Markets, geographic farming, sphere of influence, and past clients. – Click Here
3. The BusinessBase, SOI building system
The most effective thing you can do to build a real estate business is to become more visible, more likable, and remembered more often. The BusinessBASE™ not only checks these boxes but is also a business-building machine. In two easy steps, you can begin to build a robust sphere of influence that will provide you a lifetime of repeat business and referrals. – Click Here
4. The Free Interactive Real Estate Business Plan
The Free Interactive Real Estate Business Plan allows you to enter your business goals for this year and get a breakdown of how many prospects, listings, closing, and so on are needed to reach your goals. – Click Here
5. The Become a Listing Legend Free eBook
Ready to take a vertical leap in your real estate career? If you're looking for inspiration…and the tools and methods to dominate a market and go to the top in real estate…you'll find them in this free book. – Click Here
---