Take Control of the Real Estate Market Narrative and Keep it Positive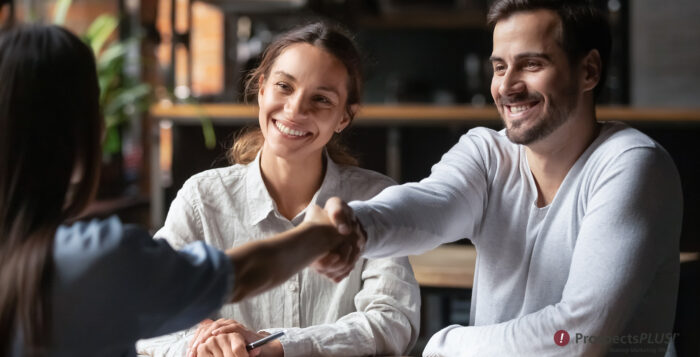 "The party's over for America's Housing Market …," blasts a headline from MarketWatch.com.
"Is The Housing Market About To Crash?" asks one at BankRate.com.
This is the real estate news that consumers are hearing daily. It's quite challenging, in fact, to find positive news.
Even though there is positive news.
It appears that agents who want the good news pushed out to help counter the bad need to take control of the narrative.
If you pride yourself on keeping in touch consistently with those in your CRM, whether by direct mail, social media marketing, or anything else, blasting out the good news is not difficult.
Real estate consumers beg to differ with the media tale
A funny thing happened to the media narrative on its way to becoming an ever-more negative Nellie. Fannie Mae released its Home Purchase Sentiment Index®, proving that real estate consumers are more positive than the media thinks.
"Fannie Mae's Home Purchase Sentiment Index® (HPSI) jumped 5.5 points to 66.8 in April, marking the highest monthly gain in two years," Adam Barnes said at TheHill.com.
62% of those surveyed said it's a good time to sell. This represents an increase of "… 5 percentage points month over month," Fannie Mae suggests in a recent press release.
Optimism about the housing market from those who will actually be involved in it. Who would've thought?
There is more positive news
March was a great month for home sellers. According to ShowingTime, there was an increase in foot traffic through homes for sale (mostly in the Midwest).
The low inventory prevents many would-be buyers from continuing their home searches, so the news that showings increased is very good.
If you have fence-sitting homeowners, share this news with them. And, just FYI, "Not all regions fared the same in March," according to the pros at ShowingTime.
"The overall increase in showing activity was driven by the Midwest, up 18% from February, and the Northeast, up 15%. The South stayed relatively flat with a monthly increase of 1.4%, and the West dropped 2.7%."
Your part in the process
Sharing the positive aspects of the market with your potential clients is more important than ever. Blog, post to social media, and create direct mail pieces to grab their attention and fight the negative narrative.
---
2. The Free 12-Month Done-For-You Strategic Marketing Plan
The Real Estate Marketing Planner is a powerful 12-Month Guide that strategically defines what marketing to do and when. Four key market segments include niche Markets, geographic farming, sphere of influence, and past clients. – Click Here
3. The Free Interactive Real Estate Business Plan
The Free Interactive Real Estate Business Plan allows you to enter your business goals for this year and get a breakdown of how many prospects, listings, closing, and so on are needed to reach your goals. – Click Here
4. The Become a Listing Legend Free eBook
Ready to take a vertical leap in your real estate career? If you're looking for inspiration…and the tools and methods to dominate a market and go to the top in real estate…you'll find them in this free book. – Click Here
---