$10,000 Contest Winner Announcement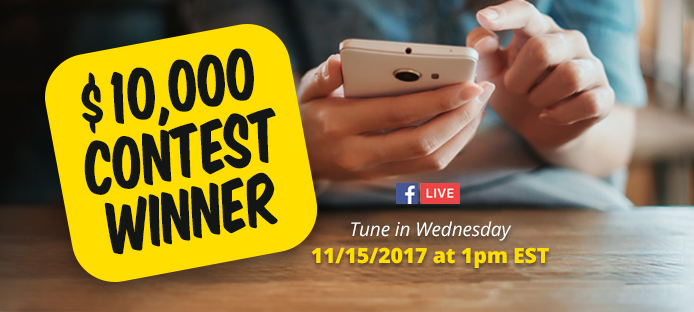 THANK YOU TO EVERYONE WHO ENTERED OUR CONTEST
---
Make sure you tune in for our LIVE Announcement Wednesday at 1:00pm EST on Facebook!
---
A SPECIAL SURPRISE WILL BE REVEALED FOR EVERYONE WHO ENTERED!
Videos will appear in News Feed and on the broadcaster's Page or profile while they are live.
Once a broadcast has ended, live videos are eligible to show up everywhere that other videos appear.
---