Considering the Luxury Real Estate Niche? Here's How to Dive In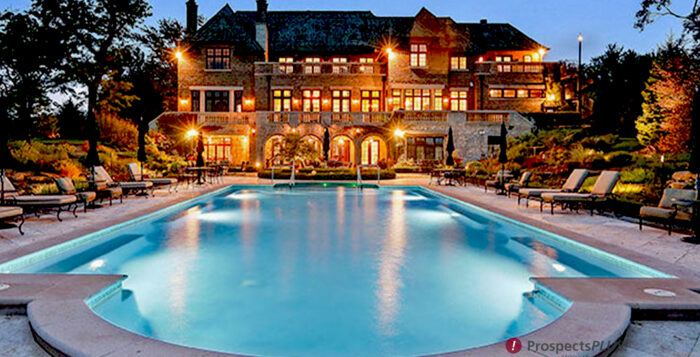 In even the smallest real estate markets, at least one agent has carved out a lucrative niche by specializing in luxury properties.
After a time, this agent (or these agents) become so entrenched and established in the niche that other agents tend to think they couldn't possibly compete.
Yes, it does require a somewhat hefty marketing budget and a whole lot of tenacity, but it is possible to be your market's next luxury home specialist.
Don't ignore the realities
Listing luxury homes is vastly different than listing tract homes. Sure, your seller will fill out the same forms as her tract home neighbor, but that's just about where the similarities end.
Specializing in luxury real estate isn't a fake-it-until-you-make-it process. You'll need to understand the affluent, as their wants and needs are significantly different than other homebuyers and sellers. Like getting to know any target market, this is a must.
Marketing the luxury property requires, as mentioned earlier, a robust marketing budget and the knowledge of where your likely clients hang out so that you can properly target that marketing.
There is a shortcut, however: find a mentor.
I see you cringing. "I've been an agent for 15 years and you want me to tag along with someone else for a couple of months?"
Yes, we do, at least if you want to take the shortcut to those very nice commission checks.
If you're lucky enough to secure a "sure, I'll mentor you," be prepared to soak up every last drop of knowledge, from how he or she runs the business and determines value on luxury property to going along on listing presentations and being present for contract negotiations.
Oh—and ask questions. Lots and lots of questions.
Pricing the luxury home
If you decide to take the DIY route, you'll have a steep learning curve ahead of you.
Coming up with an appropriate list price may be one of the more challenging aspects. Luxury homes quite often don't have comps.
Before attempting to compile a CMA for a luxury property it's important to know as much as possible about every home in the surrounding area, according to Beverly Hills luxury agent David Kean of David Kean & Associates.
I spoke with Kean a few years ago about what he would recommend to agents seeking to enter the niche. Kean said that he tours every new luxury property listing as it comes on the market.
Then, when he is compiling an evaluation, he has actually seen the comps, first-hand so he is better able to compare apples to apples.
Setting a suggested list price is but one challenge when beginning your career in luxury real estate. Getting to know your most likely clientele and building a marketing budget and a vendor team are others.
You'll find some tips for newbies and seasoned luxury agents at luxurylistingspecialist.com.
---
Keep in touch with your sphere year-round the easy way, launch a Holiday Campaign in just minutes.
They're currently on sale 10% OFF the first month – (sale ends 7/31/21).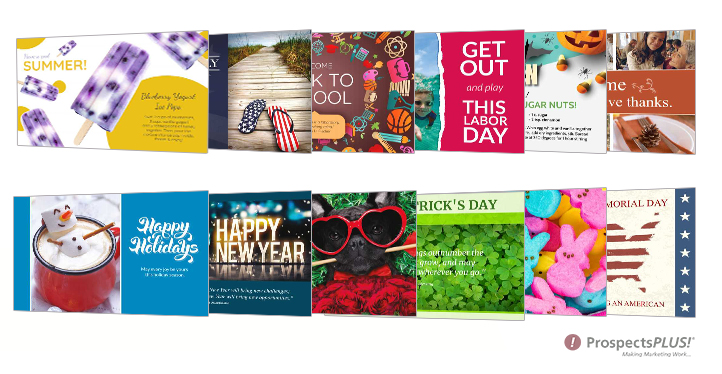 Holiday Scheduled Campaign (shown above). Learn more, HERE
---
TO LAUNCH A HOLIDAY CAMPAIGN:
Hit "CLICK HERE", below, to schedule your campaign (from a desktop or laptop computer).
Use promo code: HOLIDAY10 to save 10% off the first month.
And, remember, YOU DON'T PAY for each mailing until it actually goes out (cancel or change each mailing up until the night before it goes out).
Launch a Holiday Scheduled Campaign now, CLICK HERE!
Please reach out to our support team at 866.405.3638 with questions or if there is anything we can do to help you with your success.
---
PLUS: When you have time…here are some helpful resources we've made available to support your success.
1. The Free 12 Month Done-For-You Strategic Marketing Plan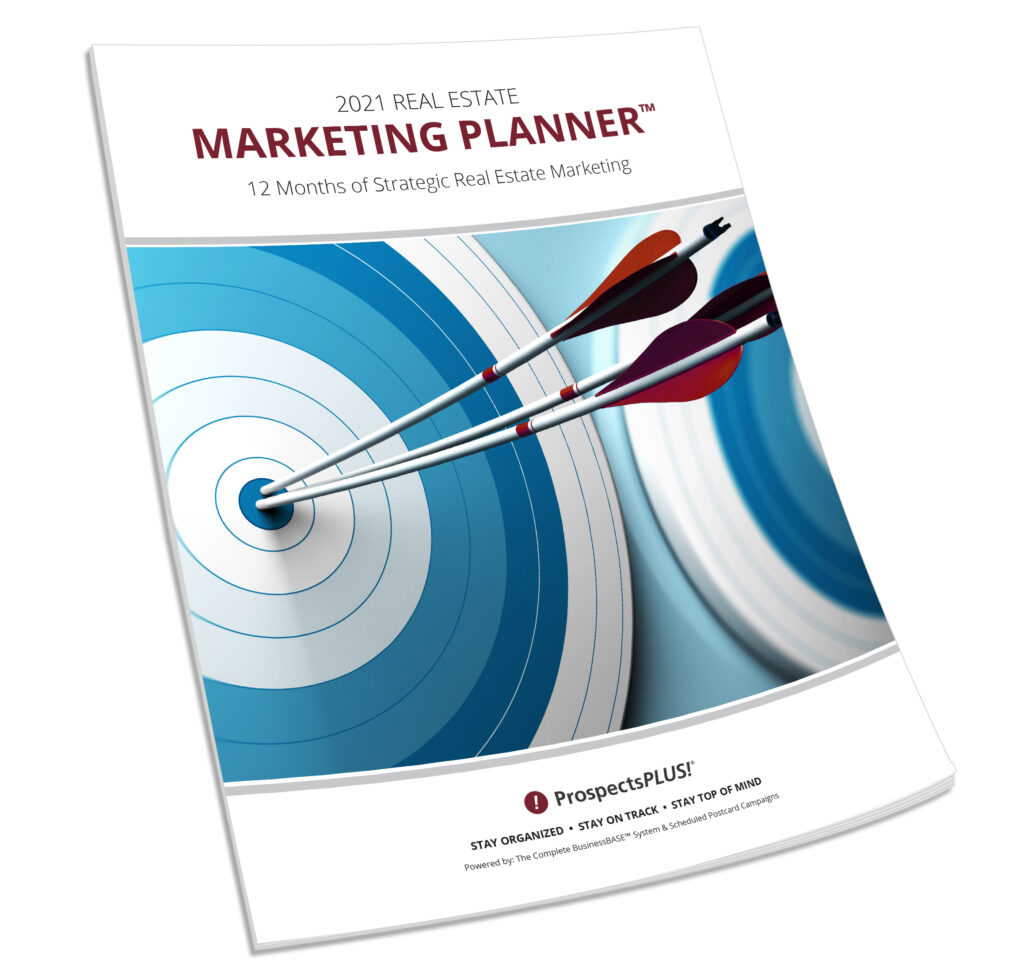 The Real Estate Marketing Planner is a powerful 12-Month-Guide that strategically defines what marketing to do when. Four key market segments are included, Niche Marketing, Get More Listings, Geographic Farming, and Sphere of Influence. –Click Here
2. The Free Interactive Real Estate Business Plan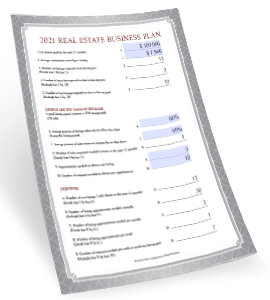 The Free Interactive Real Estate Business Plan allows you to enter your business goals for this year and get a breakdown of how many prospects, listings, closing, and so on are needed to reach your goals. – Click Here
3. Become a Neighborhood Brand
Become branded in a specific neighborhood with a 12X15 marketing piece sent automatically each month to an exclusive carrier route. Watch this video to learn more or Click Here.
4. The Free Real Estate Mailing List Guide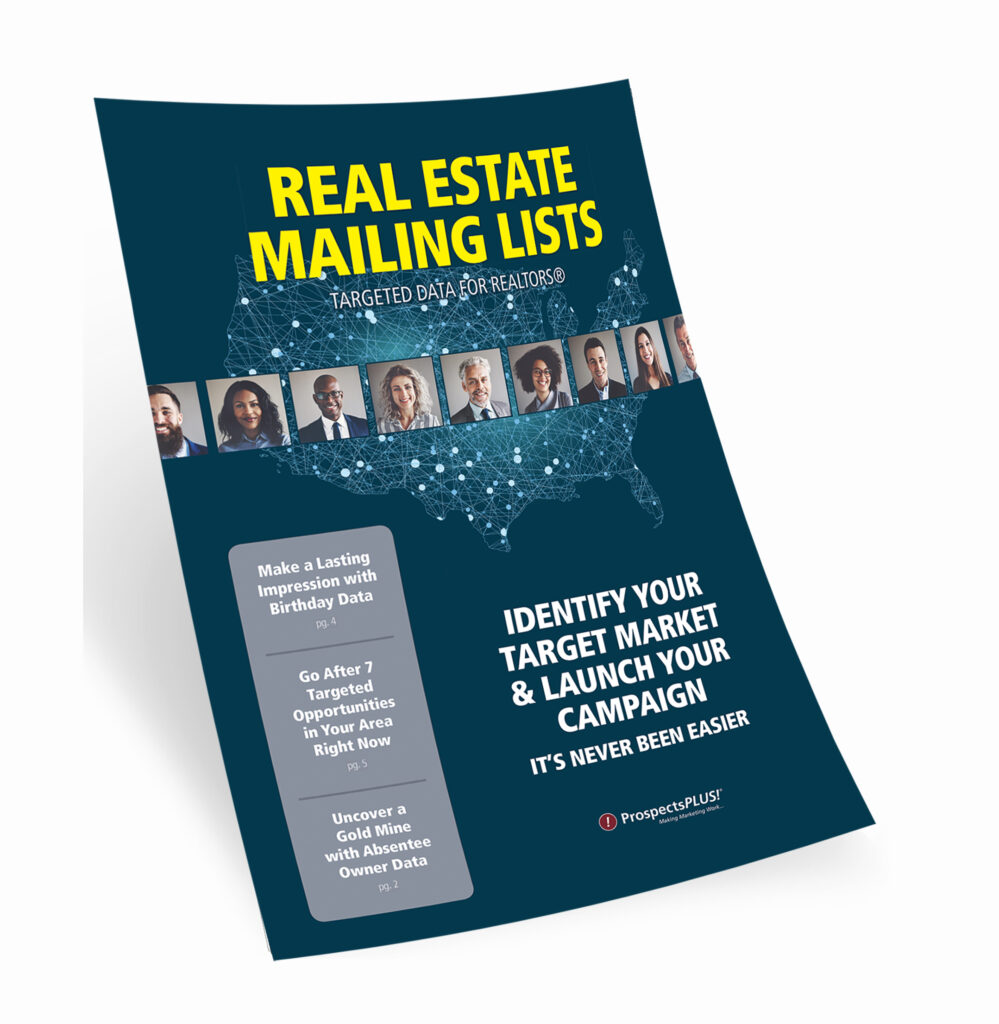 The Real Estate Mailing List Guide outlines the top tools for generating targeted prospecting lists including Baby Boomers, Empty Nesters, Investors, Lifestyle Interests, High-Income Renters, Move-Up Markets, and more. The Guide also defines done-for-you marketing campaigns to match these markets. –Click Here
5. Become a Listing Legend Free eBook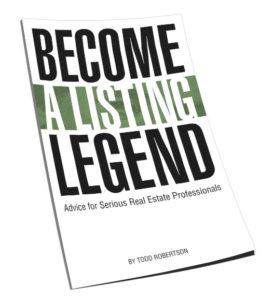 Ready to take a vertical leap in your real estate career? If you're looking for inspiration…and the tools and methods to dominate a market and go to the top in real estate…you'll find them in this free book. – Click Here
6. The Free Online ROI Calculator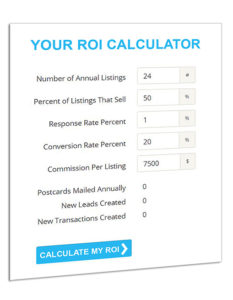 Consistency and automation are the keys to success. Discover how effective direct mail marketing can dramatically increase your bottom line. Enter your statistics in our Free online ROI Calculator and click the 'CALCULATE MY ROI' button to see your results instantly! –Click Here
7. The Free Real Estate Marketing Guide "CRUSH IT"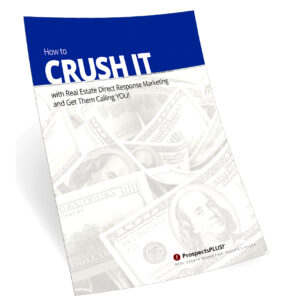 The "Crush It" Guide includes easy steps to launching an effective direct mail marketing campaign, how to create a targeted prospect list, the perfect way to layout marketing materials for success, seven opportunities available to target in your area right now. –Click Here