Help your clients understand the changing housing market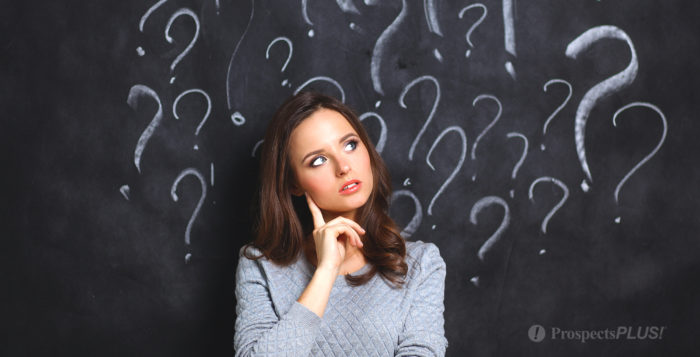 How to respond to client fears
Your clients and potential clients are getting an earful from the media about the housing market. "Pending home sales stumble as housing market momentum wanes." "NAR Sees Overheated Housing Market Starting to Cool." And, from our favorite Debbie Downer, Market Watch's Diana Olick: "Housing market is showing signs of cracking."
Then there were the reports recently about a brewing recession. Zillow teamed up with Pulsenomics to survey various economists and real estate professionals and concluded that we'll see a recession by 2020.
So, is it any wonder that the "how's the market" questions are coming on faster and more furious?
It's easy for real estate consumers to buy into all this pessimism and to be confused about what it means for them as individuals. The first thing you want to remind them is that these stories are coming from those who don't fill the "boots on the ground."
Journalists and economists don't actually sell real estate, which is why they are typically the last ones to know when a market is truly changing.
Agents are the first to know. Let your clients know that and it will go a long way in dispelling some of the fantasies they are reading.
Now, not all the news is wrong. We've been hearing from our agent clients across the country about changes in days on the market, less traffic at ope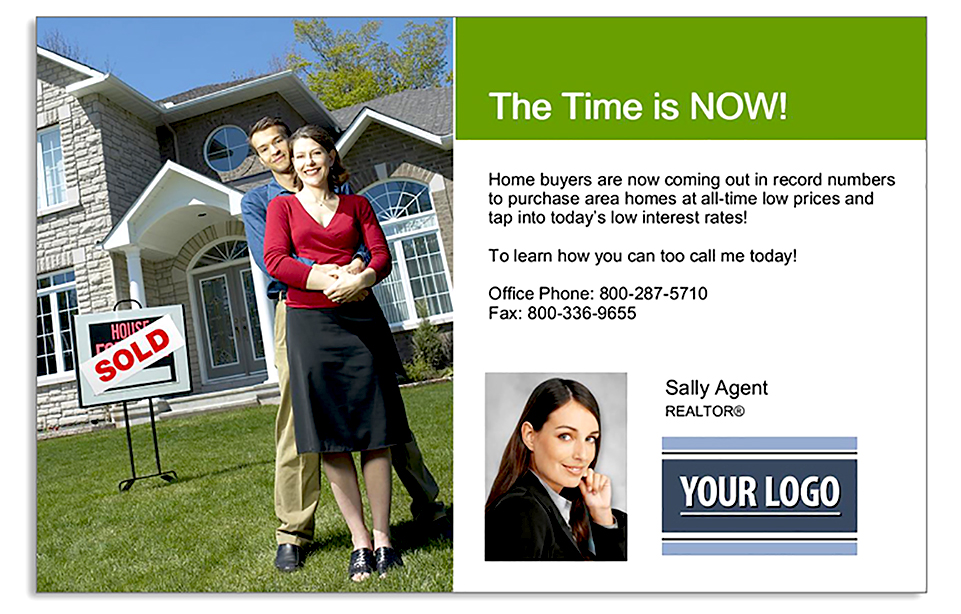 n houses, price drops and far less competition for desirable properties.
Whether these conditions are merely indications of the typical after-summer slowdown or a change in the housing market remains to be seen.
Your buyers have little to worry about
Home prices are falling across the globe, from Sydney to Vancouver, Hong Kong, and London. In fact, the latter has seen its "biggest monthly fall for six years," according to The Guardian.
While there are signs of a slowdown here in the U.S., home prices are still rising. Yes, they're rising at a slower rate, but rising is rising when you long to buy a home, right?
Many homebuyers are so discouraged, they're either dropping out of the market completely or taking a break. Interviewed by Jeff Collins with the Orange County Register, one of these buyers bemoaned the high prices and stated that "I don't ever see them coming down."
When met with this type of pessimism from your buying clients, point out that prices are beginning to soften and conditions will get better for them. As more buyers drop out of the hunt for a reasonably-priced home, prices will begin falling.
Urge those who are on the cusp of affordability to buy now. Conditions in certain parts of the country are turning in their favor with price drops and increased inventory becoming more common.
For instance, Collins claims that "Southern California listings increased to nearly 46,000 homes by Aug. 23, up by nearly 7,100 — or 18 percent — from the same period last year."
So, while we aren't yet in a buyers' market, conditions right now are much better, at least for some buyers.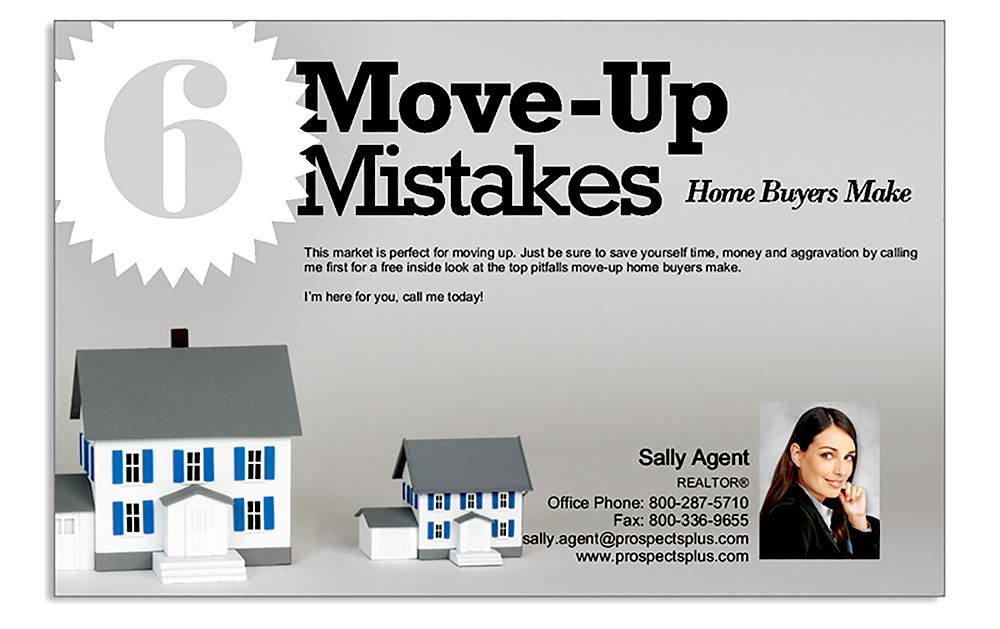 Calm potential home sellers
Homeowners are more concerned about a possible recession than a softening real estate market. Those who are considering selling, however, should be paying closer attention to the market because it may not be this good for very much longer.
Sure, they're sick of hearing that "now is the best time to sell," but this time you have some stats to back up the claim. Any homeowner who is thinking of selling but waiting for prices to peak is crazy – and you should let them know that (in a nice way).
As for recession concerns, they have little to worry about. The experts predicting a recession seem to all agree that this time around it won't be prompted by the housing market. In fact, according to Zillow research, "the most likely trigger for the next recession is monetary policy."
Remember, the Great Recession was a bit of an anomaly; home prices actually increased during the previous five.
"The housing sector should be one of the leading sources to come out of the recession," forecasts Mark Fleming, First American Financial Corporation's chief economist at usnews.com.
Yes, there are signs that the housing market may be changing. And, as stated earlier, we all know that it's a wait-and-see thing at this point. We rather like curbed.com's Jeff Andrews' take on the situation:
"The economy is booming. The stock market regularly hits new all-time highs. Unemployment is at record lows. Aside from a small recent downturn, the housing market is as hot as ever."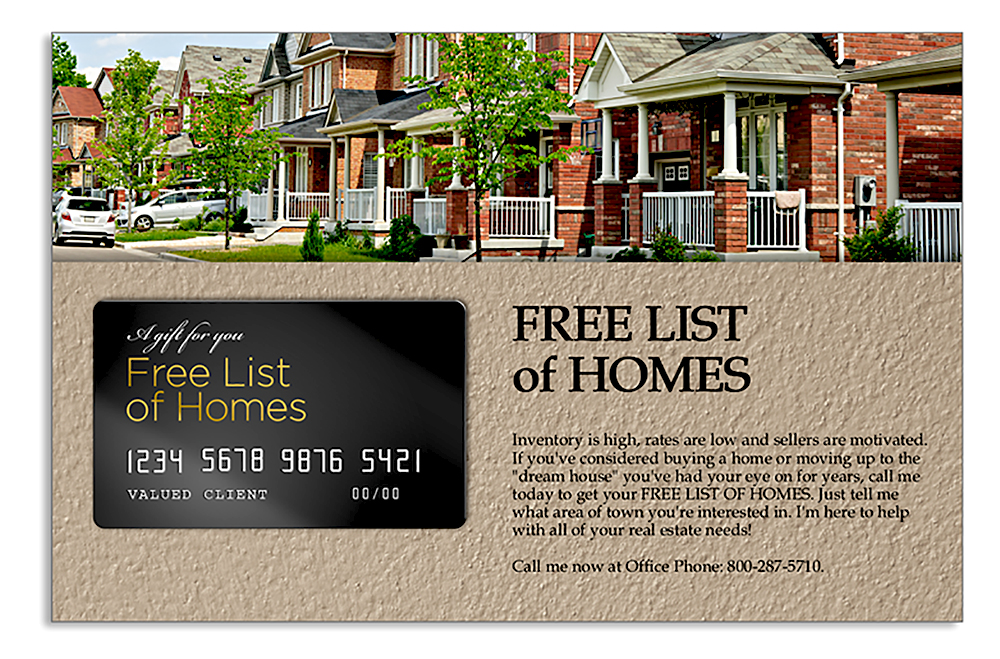 Get your buyers out of fear mode and back to inspired seller by sending out at least 100 Free List of Homes postcard from the Free Offer Series.
Need help targeting the perfect niche of buyers or sellers? Use our mailing list tool to create the ideal list (it's easy) or call our support team for assistance at 866.405.3638!
PLUS: When you have time…here are 2 free ways we can help you STILL CRUSH IT in 2018!
1.  The 12 Month Done-For-You Strategic Marketing Plan.
The Real Estate Marketing Planner is a powerful 12-Month-Guide that strategically defines what marketing to do when. Four key market segments are included, Niche Marketing, Listing Inventory, Geographic Farming, and Sphere of Influence – Click Here
2. The Free Online ROI Calculator. 
Consistency and automation are the keys to success. Discover how effective direct mail marketing can dramatically increase your bottom line. Enter your statistics in our Free online ROI Calculator and click the 'CALCULATE MY ROI' button to see your results instantly! – Click Here
Also…check out these cool tools 

 Three Click Postcards – Just snap a home photo & create a postcard all from your mobile phone
MLSmailings.com – Automated Just Listed, Just Sold Postcards
Market Dominator System – Become a neighborhood brand
Want to Refer a friend or colleague? Refer them, Here. THEY get a Free $25 Gift Card and YOU become their hero. BTW, you also get a $25 Gift Card too (now that's what I'm talking about)!