A Message About St. Jude Children's Research Hospital
by Jim Morton
WOW. We are so grateful and privileged to share with you that I had our Director of Operations here, Jim Studebaker send a check last week in the amount of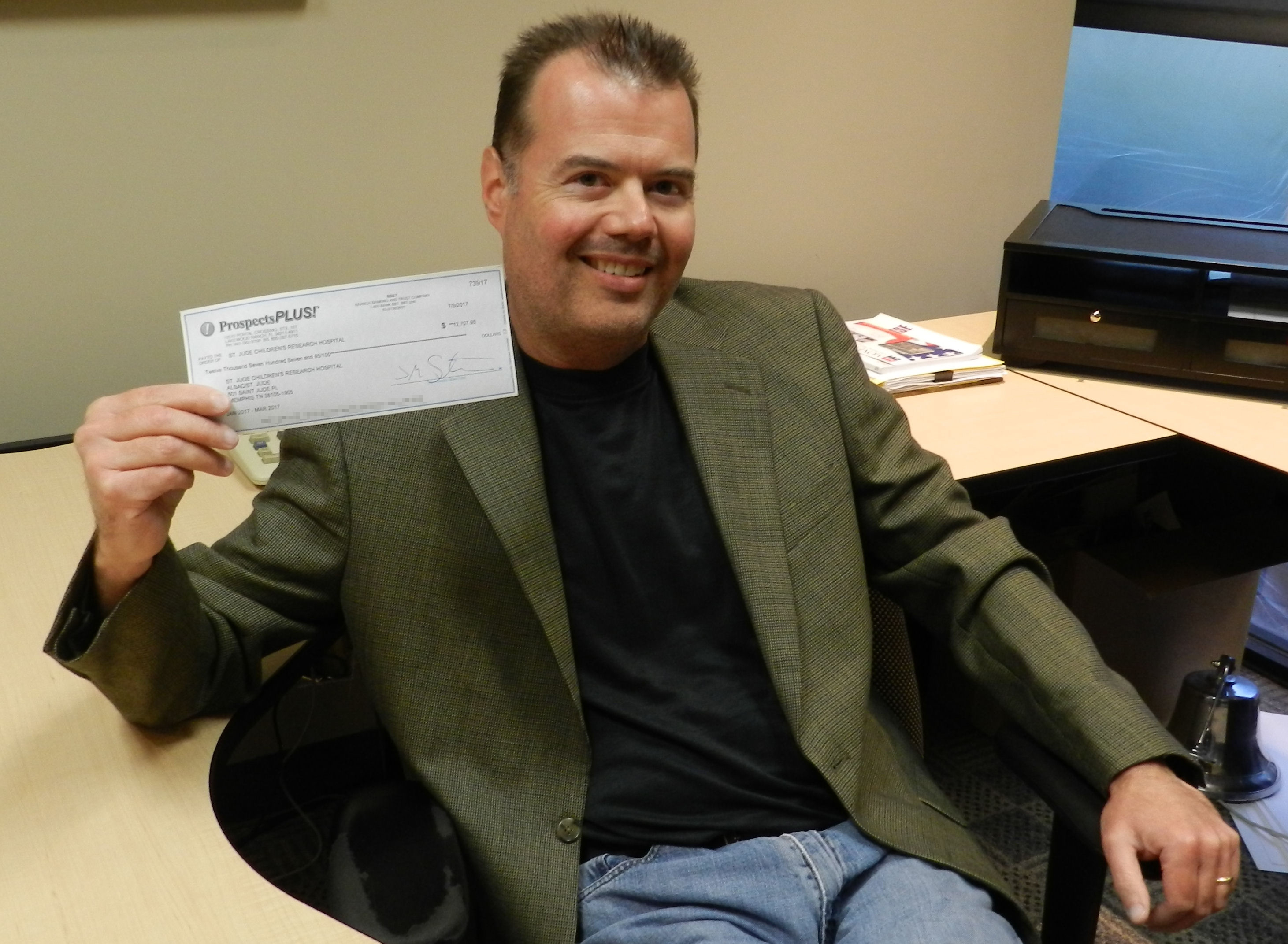 $12, 707.95 to help support the children and families of St. Jude.  As you may know, we are passionate about supporting the amazing work this incredible organization does to support children and families.
Our commitment this year is to raise $30,000 for this organization. We do that in a variety of ways that include: 
Direct donations to the charity
Matching customer donations dollar-for-dollar (On both www.prospectsplus.com and www.threeclickpostcards.com)
Donating 10% of every order on some of our most popular products that we feature as our St. Jude products of the month or season (excluding postage, tax and handling fees)
This season, we have chosen our very popular Football Series of postcards. Agents love them, their customers love them, and now, 10% of every order between now and September 7th will be donated to St. Jude to help us reach that $30,000 and beyond.
We'd like to THANK YOU for helping us help them. It's amazing to see how incredibly generous our customers have been in supporting this great cause. We are inspired by all of you who have helped us over the last year and a half contribute to this charity and we'd just like to say — YOU MAKE A DIFFERENCE!
We believe in the get by giving philosophy and we are thrilled to partner with this great organization to help these families in need.  In the words of Herbert Hoover, "Children are our most valuable resource."  We hope you'll continue to help us help them!
To learn more about our commitment to St. Jude Children's Research Hospital® visit blog.prospectsplus.com/st-jude.