How to Calm Your Clients' Concerns About the Market and Maintain Their Confidence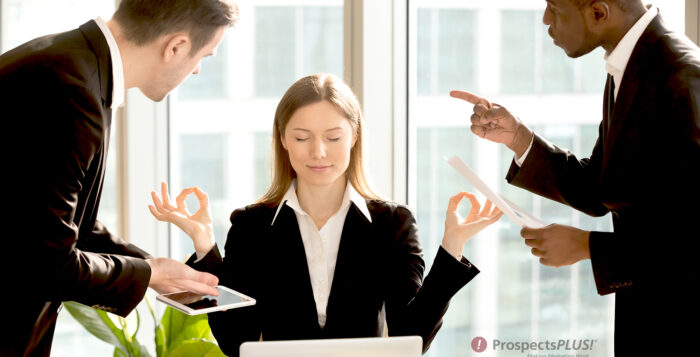 According to economists surveyed by the Wall Street Journal, they think there's a 28% chance of a recession within the next year. This figure, by the way, is up from last year's prediction of a 13% chance of a recession.
If you don't think that your clients and potential clients are worried about a coming recession, did you know:
In a recent CNBC poll, "81% [of U.S. adults] say they are concerned the U.S. will face a recession in 2022."
So, what will you say to your clients and potential clients when they express hesitancy to jump into the real estate market because they've read there's a recession coming?
Here are some pointers to keep their confidence high.
---
Real Estate Times Series is shown above. See more, Click Here.
---
Can't fault the housing market this time
Economists state that it won't be a faltering housing market that causes the possible 2022 or 2023 recession. Instead, if it happens, they expect it to be triggered by the Fed's efforts to curb it.
Those efforts to get prices under control come with a risk: "… the central bank will do too much, sinking the economy in the process," according to Matt Egan at CNN.com.
Economists point to the differences between the market in 2008 and today. Think back to the Great Recession. That housing bubble, economists agree, was caused by the easy access to mortgages.
Today's market is influenced by supply and demand and, "… this time around, household finances are stronger and home values remain at historic highs," claims Alcynna Lloyd at BusinessInsider.com.
So, how does this knowledge calm your clients' nerves?
According to experts, there will be no housing bubble to explode in their faces. Therefore, remind them that anyone with a heartbeat could get a mortgage prior to the Great Recession. Today, lending rules are much more stringent, leading to far more qualified buyers looking for homes.
Finally, not all recessions are like the recession of 2008 and a recession doesn't automatically equal a housing crisis.
Homeowners have nothing to worry about
If a recession comes to pass, homeowners should ride it out quite well.
They're also sitting on a ton of equity right now – equity that isn't likely to dissipate during the forecasted recession.
Huh?
During the five recessions prior to the 2008 recession, home prices actually increased.
Overall, the jobs market is so strong right now that a recession is unlikely to impact home prices and, thus, values.
If we listen to the experts, your clients have nothing to worry about when it comes to the real estate market. Don't let them buy into the media hype and you'll keep them in the market.
---
PLUS: When you have time…below are some marketing tools to help support your success.
1. Put Your Real Estate Business a Step Above with Your Own Branded Magazine
Homes & Life Magazine is a customizable magazine, with rich, full-color content, and a sharp, professional esthetic. It includes compelling, direct response-driven articles written by real estate industry experts, combined with engaging lifestyle content. Send out Homes & Life Magazine in Just Minutes – No Minimums Required. Or we'll ship it to you.
Homes & Life Magazine is the ultimate "Coffee Table Lingerer"! …and, it costs less than sending a greeting card! – Click Here

2. The Free 12 Month Done-For-You Strategic Marketing Plan
The Real Estate Marketing Planner is a powerful 12-Month-Guide that strategically defines what marketing to do when. Four key market segments are included, niche Markets, geographic farming, sphere of influence, and past clients. – Click Here
3. The BusinessBase, SOI building system
The most effective thing you can do to build a real estate business is to become more visible, more likable, and remembered more often. The BusinessBASE™ not only checks all of these boxes, but it is a business building machine. In two easy steps, you can begin to build a robust sphere of influence that will provide you a lifetime of repeat business and referrals. – Click Here
4. The Free Interactive Real Estate Business Plan
The Free Interactive Real Estate Business Plan allows you to enter your business goals for this year and get a breakdown of how many prospects, listings, closing, and so on are needed to reach your goals. – Click Here
5. The Become a Listing Legend Free eBook
Ready to take a vertical leap in your real estate career? If you're looking for inspiration…and the tools and methods to dominate a market and go to the top in real estate…you'll find them in this free book. – Click Here
6. The Take a Listing Today Podcast
Watch the ProspectsPLUS!, Take a Listing Today Podcast for actionable content to help you get more listings. – Click Here
---