How to Build a Strong Vendor Referral List While Avoiding Legal Landmines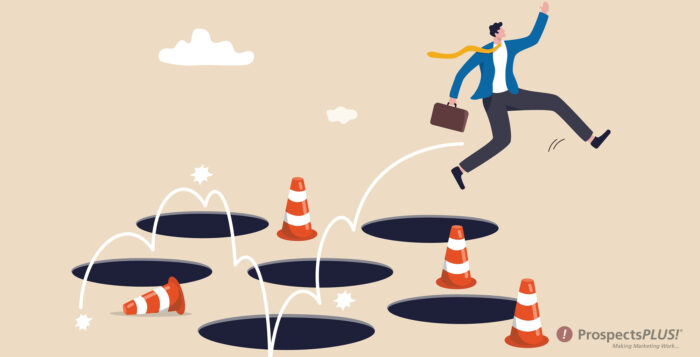 Call it something fancy, such as a "Concierge Service," or for what it is, a vendor referral service, but if you plan on offering this service to your real estate clients, learn how to avoid legal and other problems.
First, however, head on over to part one in this series. You'll find it here.
RESPA refresher course
The Real Estate Settlement Procedures Act, or RESPA for short, contains several land mines for agents that you'll want to avoid at all costs.
One goal of the Act was to crack down on kickbacks and other "abusive practices" which were common in the industry.
While the heaviest regulations fall on those in the mortgage and title industries, real estate agents can run afoul of the rules.
It's a wise agent who will make the following a steadfast practice.
I will not request, require or accept "a payment for the referral of business" from anyone for making a referral.
The word "payment is used synonymously with the giving or receiving of a 'thing of value,'" according to the experts at the Consumer Financial Protection Bureau (CFPB).
---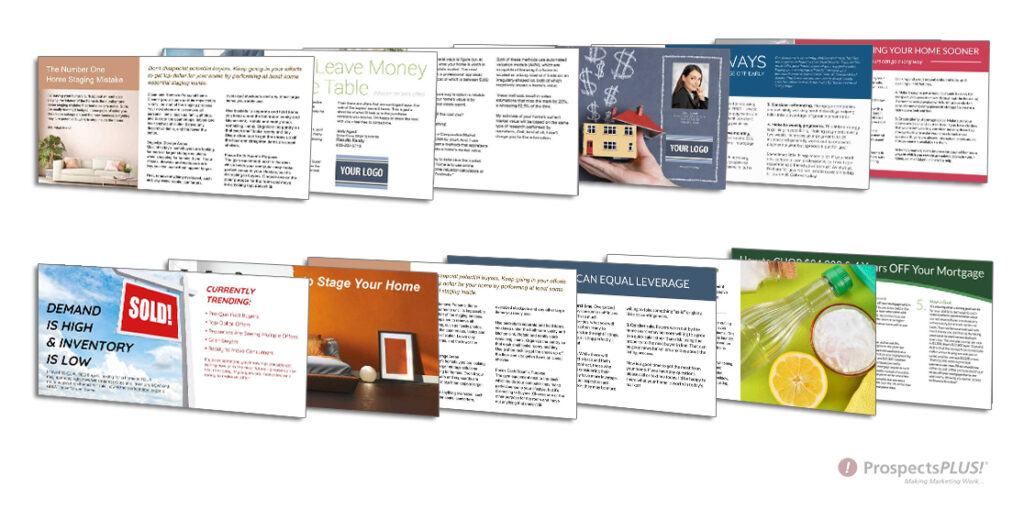 The Content Card Series is shown above. To see more, Click HERE.
---
It's a fine line you're walking
Consider not publishing the list until you have at least two companies in each section. For instance, two landscapers, two electricians, etc.
Then, cover your backside with an additional layer by displaying a disclaimer on the vendor list and anywhere it is published, such as on your website.
"When offering vendor recommendations to clients, include in writing that it is their responsibility to review vendors and select one that best fits their needs. Add language that indicates you're providing a few recommendations for consideration, but you advise they review additional options to find the right fit," cautions the pros at cresinsurance.com.
We found several disclaimers online, including "We do not require a fee to be on our preferred vendor list. Instead, we require a proven track record of customer satisfaction."
Also, check out this disclaimer at sarealtywatch.com
Let's call it something else
Dump the word "preferred" in the title's list and never refer to a mortgage service provider by that word.
Ken Trepeta, president of the Real Estate Services Providers Council Inc. (RESPRO) told Inman.com that he thinks "… the term 'preferred' has become a minefield."
"Do not designate a settlement service provider as the broker's or agent's 'preferred' company."
Continued due diligence is a must
A one-time vetting of vendors isn't enough. In fact, they should be vetted on an ongoing basis. The last thing you need is to have one go sour and provide crummy customer service to one of your clients or former clients.
These people reflect on your professionalism, so follow up with clients who use them. If in doubt about any vendor's responsiveness and overall customer service, dump him/her.
While actual closing gifts are still a "thing" in real estate, we believe that brilliant customer service is the best gift you can offer. A vendor referral service is a gift that keeps on giving.
---
Homes & Life Magazine is the ultimate "Coffee Table Lingerer"! …and it costs less than sending a greeting card! – Click Here

2. The Free 12-Month Done-For-You Strategic Marketing Plan
The Real Estate Marketing Planner is a powerful 12-Month-Guide that strategically defines what marketing to do and when. Four key market segments include niche Markets, geographic farming, sphere of influence, and past clients. – Click Here
3. The BusinessBase, SOI building system
The most effective thing you can do to build a real estate business is to become more visible, more likable, and remembered more often. The BusinessBASE™ not only checks all of these boxes but is also a business-building machine. In two easy steps, you can begin to build a robust sphere of influence that will provide you a lifetime of repeat business and referrals. – Click Here
4. The Free Interactive Real Estate Business Plan
The Free Interactive Real Estate Business Plan allows you to enter your business goals for this year and get a breakdown of how many prospects, listings, closing, and so on are needed to reach your goals. – Click Here
5. The Become a Listing Legend Free eBook
Ready to take a vertical leap in your real estate career? If you're looking for inspiration…and the tools and methods to dominate a market and go to the top in real estate…you'll find them in this free book. – Click Here
6. The Take a Listing Today Podcast
Watch the ProspectsPLUS!, Take a Listing Today Podcast for actionable content to help you get more listings. – Click Here
---