How to Avoid Job Burnout in a Changing Real Estate Market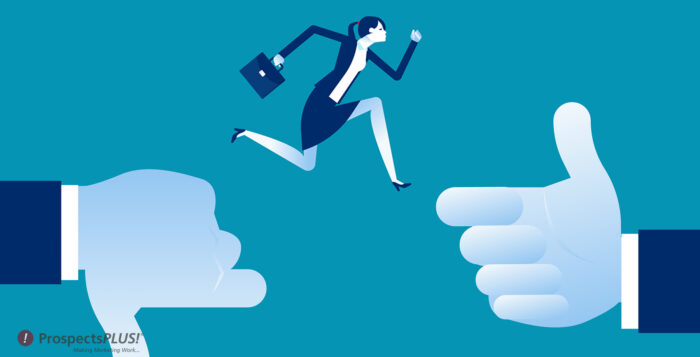 If your daily "busyness" consists of "… chasing online leads, slamming social media with videos, or banging the phones with cold calls" (thanks, Sarah Long) with limited results, you're not alone. 
And you're probably a little on the stressed side. Burnout, by the way, is caused by stress. 
The first step in dealing with burnout is recognizing and paying attention to it. If you don't, you may end up in that growing pool of agents currently ditching the business.  
And we really, really want you to stay. We are, in fact, your biggest cheerleaders.
What does real estate burnout feel like?
In the words of an agent friend, "It feels like I'm running out of gas, physically and emotionally."
"Cynicism and detachment … feelings of ineffectiveness and lack of accomplishment" is how Sherrie Bourg Carter Psy.D. describes burnout at PsychologyToday.com.
She goes on to explain some of the symptoms of a full-fledged burnout event:
Restless sleep and feeling tired most of the time.
Being forgetful, unable to concentrate.
Loss of appetite.
Feeling depressed or anxious.
Quick to anger.
Who is at risk of burnout?
According to the Chicago Tribune's Ellen Jean Hirst, anyone whose work life is filled with "maniacally stressful days" is at risk. She goes on to state that those in positions where they frequently feel out of control are also good candidates for the condition.
Not knowing which way the real estate market will turn and when unsure if and when the next commission check is coming can make an agent feel out of control.
Experts say, however, that women are more prone to stress-induced burnout than men.
Can we avoid burnout?
Reducing your stress level will go a long way in helping you to avoid burning out. "Many stress management techniques are skills that are learned rather than activities we do naturally," suggests Elizabeth Scott, Ph.D., at verywellmind.com.
Thankfully, there are apps to help you learn these skills. Find a favorite and use it daily. Here are a few to get you started:
Calm (track your moods, meditate)
Personal Zen (science-based app for handling anxiety and stress and developing positive habits.
Insight Timer ("… free app for sleep, anxiety and stress")
This uncertainty in the market won't last forever, so get yourself pumped about the future. Plan to join your colleagues at a real estate convention and attend the educational opportunities offered. Or take a vacation. Yes, a vacation.
Take short breaks throughout the workday. Get outside, enjoy some fresh air, and exercise while you allow your thoughts to wander. This is especially effective if you can get into nature, even if it's just the local park.
New agents might consider a mentor. Is someone in your office willing to allow you to shadow him or her?
A study of real estate agents found that 80% are optimistic about their futures in the real estate industry. You can be, too, if you take care of yourself and curb the stress in your life.
---
2. The Free 12-Month Done-For-You Strategic Marketing Plan
The Real Estate Marketing Planner is a powerful 12-Month Guide that strategically defines what marketing to do and when. Four key market segments include niche Markets, geographic farming, sphere of influence, and past clients. – Click Here
3. The Free Interactive Real Estate Business Plan
The Free Interactive Real Estate Business Plan allows you to enter your business goals for this year and get a breakdown of how many prospects, listings, closing, and so on are needed to reach your goals. – Click Here
4. The Become a Listing Legend Free eBook
Ready to take a vertical leap in your real estate career? If you're looking for inspiration…and the tools and methods to dominate a market and go to the top in real estate…you'll find them in this free book. – Click Here