Difficult real estate listing? Appeal to their senses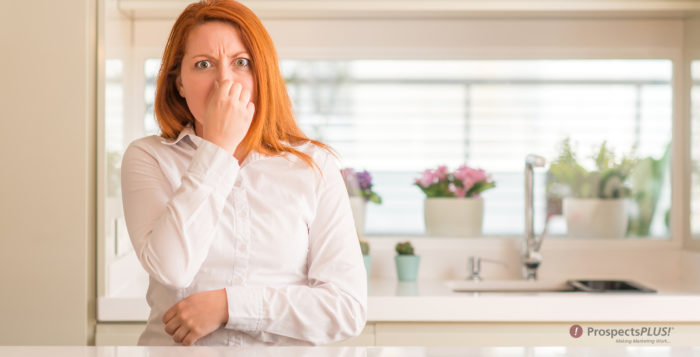 Even in the fastest-moving real estate markets, some homes just don't sell. You know the reasons this happens and chief among them is that the home is overpriced. When a listing is priced right, however, it's usually the home's condition that keeps buyers from swooning over it.
If investors are swooping in on your homeowner with rock-bottom offers to purchase, perhaps it's time for you to step in and politely demand that the homeowner make some changes.
Even basic fixes can help move a home. But perception drives value, so consider some of the psychological aspects of staging a home.
Take a cue from the retail and restaurant industries
In fine dining restaurants, presentation of the meal is critically important. It has, in fact, been elevated to a culinary art form.
When plating a meal, a fine dining chef combines color, texture and even space to make the meal attractive to the diner. Compelling plating has other benefits too:
It adds value to the dining experience
Increases the restaurant's profits by making it easier to upsell
Helps build the restaurant's reputation
Retailers have also long valued the benefits of presentation. More than two-thirds of consumers interviewed in a Morpace Omnibus survey said that they've avoided a retailer based solely on how it appeared from the exterior.
Curb appeal apparently is just as important in retail as it is in real estate
Even once they're inside the store, the retailer isn't safe from consumers' negative perceptions. A couple of years ago, Harris Interactive surveyed 1,000 Americans about what features of a store most negatively impact their perceptions of the store.
"A surprisingly high 86 percent of those surveyed pointed to the floor," according to Daniel Frimmel, at CSNews.com.
He explains that "a store with soiled or poorly maintained floors would definitely be a factor in their decision to revisit that store again."
Remind you of any other consumers? How many times has ratty carpet or holes in vinyl turned a homebuyer off even when everything else about the home is ideal?
Curb appeal, staging and cosmetic repairs are all visual cues for homebuyers. But they aren't the only ones.
If you have a difficult listing, it may be time to dig deeper into the arsenal.
The nose knows
To compete with online retailers, the brick-and-mortar guys (and gals) are using something the online shopper just isn't provided: a sensory experience.
"Sensory marketing targets a consumer's basic senses of sight, sound, touch, taste and smell," explains David Anzel at RetailCustomerService.com.
After sight, the next most commonly used of our five senses when viewing homes for sale is scent. When the front door opens, what do your clients smell? Yeah, there are some pretty nasty smells out there.
But, it doesn't have to stink.
---
Related: Three Common Myths About Things That Impact a Home's Value
---
If you've ever been to Las Vegas you know that cigarette smoking is prevalent in the casinos. In fact, a study done a few years ago found that more than half of casino patrons smoke cigarettes.
Unless you're sitting next to a smoker, however, the air smells surprisingly smoke-free. That's because almost two decades ago, casino owners brought in experts in air filtrations systems who provided devices that were attached to the ventilation system and pumped out "highly aromatic and shockingly expensive oils into the ducts," according to PaceVegas.com's Pesach "Pace" Lattin.
While the cost of these devices is a bit more than the average homeowner or real estate agent would be willing to pay, there are other ways to rid homes of pet, baby, cooking, smoking and other stenches.
It all starts with a thorough cleaning, paying special attention to those items that attract and cling to odors"
Range hood filter
Draperies and curtains
Bedspreads
Carpet
HVAC filters
Then, have your client paint the entire home. If they smoke in the home, tell them to grab a can of KILZ Primer when they buy their paint.
As the paint dries, look around the home for common items that many homeowners use for odor control. The University of Kentucky Cooperative Extension offers a list that includes the usual baking soda, vanilla extract and fabric softener sheets, but it also offers some you may have not heard of before:
Listerine for cleaning
A solution of citronella oil and a half cup of rubbing alcohol in a gallon of water for cleaning the bathroom.
Hang DIY sachets of cat box filler or potpourri in the closets to rid them of stale smells.
Suggest that when your clients install the new HVAC filter, they sprinkle a few drops of a lightly-scented essential oil on it. Apparently, the scent only lasts for a week, so reapplication may be necessary.
Remember that even the most heavenly scent to one person may be downright disgusting to another so caution your clients to keep cover-up smells light.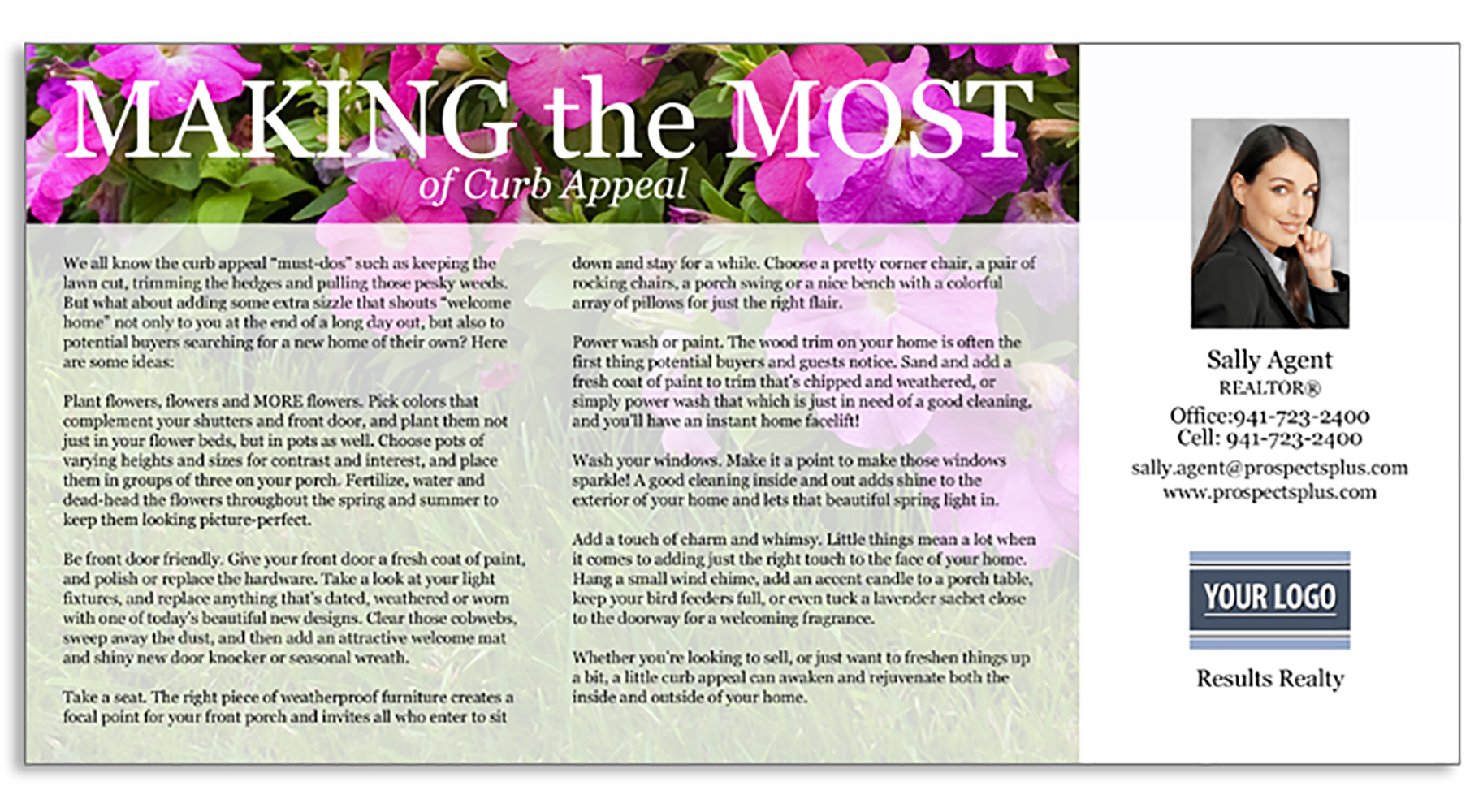 Ready to spread the word on curb appeal?
Send at least 100 Making the Most of Curb Appeal postcards from the Content Card Series to an area where you want more listings.
You might also like:
Master the Art of Writing Listing Descriptions That Sell
Downsizing: How to Help Your Older Real Estate Clients
---
Need help targeting the perfect niche of buyers or sellers? Use our mailing list tool to create the ideal list (it's easy) or call our support team for assistance at 866.405.3638!
PLUS: When you have time…here are Free killer tools to help your success this year!
1. Become a Listing Legend Free eBook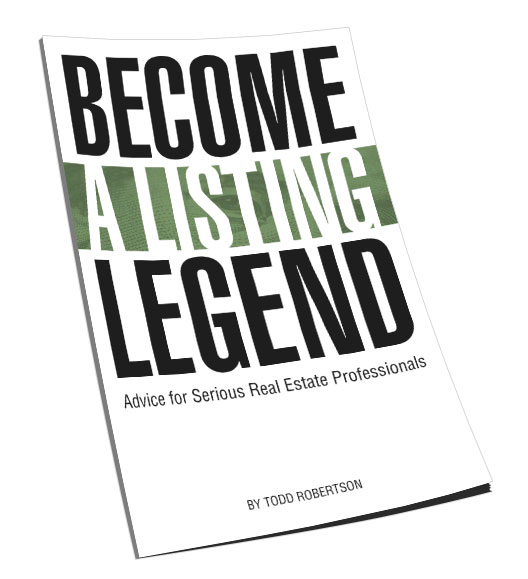 Ready to take a vertical leap in your real estate career? If you're looking for inspiration…and the tools and methods to dominate a market and go to the top in real estate…you'll find them in this free book. – Click Here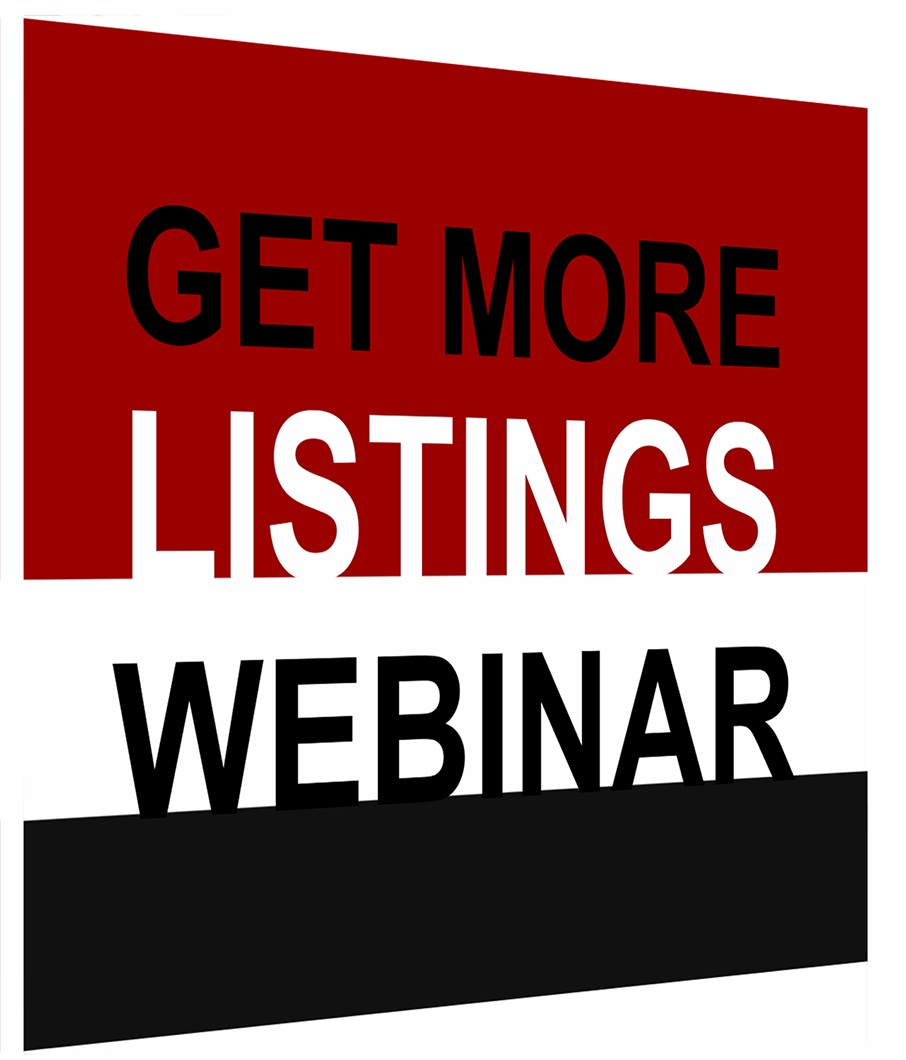 "Get MORE Listings & Begin to Dominate Your Market!" Free online webinar. Learn the 3-7-27 strategy for explosive growth, why 95% of agents have less than 20% market share, and how to become the agent everyone competes against. – Click Here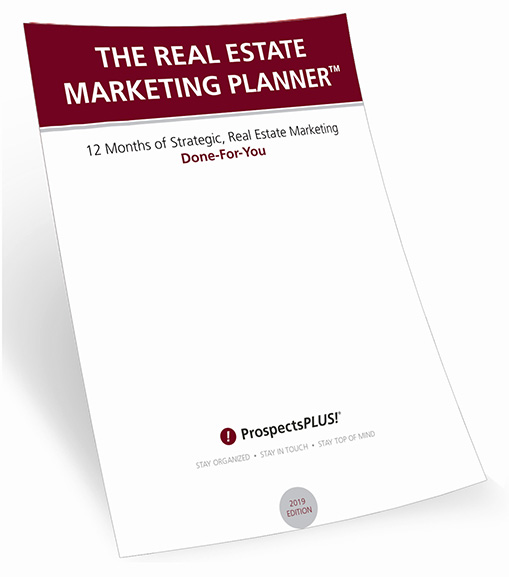 3. The 12 Month Done-For-You Strategic Marketing Plan
The Real Estate Marketing Planner is a powerful 12-Month-Guide that strategically defines what marketing to do when. Four key market segments are included, Niche Marketing, Get More Listings, Geographic Farming, and Sphere of Influence. –Click Here
4. The Free One-Page Real Estate Business Plan
Treat your business like a business it is vital to long-term success in this industry. Some agents may put together elaborate business plans, yet there's something powerful about keeping it simple. Check out our one page Online Real Estate Business Plan.  – Click Here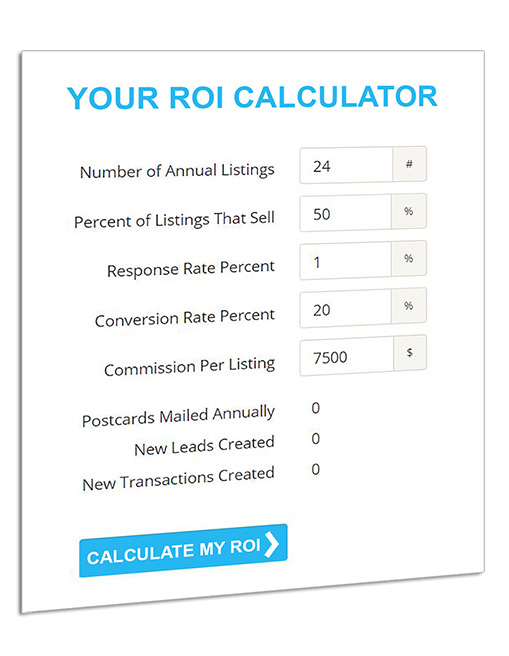 5. The Free Online ROI Calculator
Consistency and automation are the keys to success. Discover how effective direct mail marketing can dramatically increase your bottom line. Enter your statistics in our Free online ROI Calculator and click the 'CALCULATE MY ROI' button to see your results instantly! –Click Here