Stop Fighting Low Inventory and Start Working Around it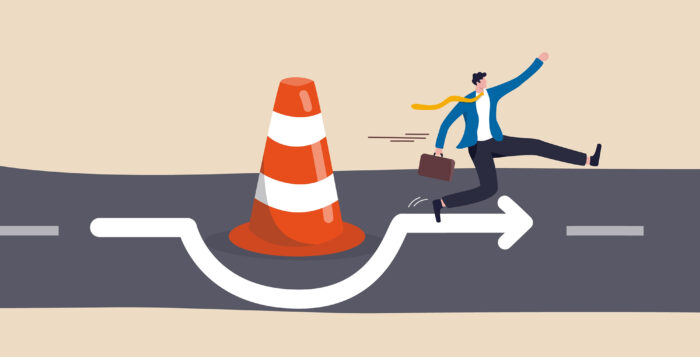 While the forecasts from Realtor.com claim that inventory will rise in 2022, other economists beg to differ:
"The inventory of available homes will remain tight, and rising prices will put pressure on affordability." (US News)
"Low inventory will continue to be a major issue." (Housing Wire)
"Housing inventory could improve a little in 2022, but will likely remain a problem for years to come." (The Mortgage Reports)
Those forecasters who do say that inventory will improve are typically basing that opinion on what builders are planning in the new year.
Regardless of where you stand on the matter, it's good to be prepared, right? So today we take a look at some ways for you to stop fighting low inventory and start working around it.
1) Don't overlook new construction
Yes, homebuilders have faced their own challenges over the past few years and, as mentioned earlier, those challenges will follow them into 2022.
That doesn't mean, however, that nobody is building. Even if you have buyers who haven't expressed an interest in new construction, it's a good idea to bone up on what's available in your market.
This means being able to rattle off the top of your brain the locations, prices, inventory and any attractive terms available of all new home communities in the area.
It's also a good time for the "don't-visit-new home-communities-without-me" conversation.
2) Short and sweet CMAs
If you farm a certain area or areas in your market, creating and mailing a short CMA could just bring a listing or two.
These CMAs work because American homeowners, by and large, are unaware of just how much their home values have appreciated. It's time to let them know.
"The huge home-price jumps over the past year that helped millions of sellers earn big profits also kicked in big-time during the second quarter for other owners who saw their typical equity improve more than almost any time in the last two years," claims the attomdata.com staff.
3) Shake loose those "we'll sell in a few months" folks
Every agent who has been in the business for more than a minute has a CRM that includes homeowners who have come tantalizingly close to selling but want to wait "a few months."
You'll want to ensure that they are on the mailing list for those CMAs mentioned earlier. But consider other ways to consistently reach out to them as well. A Fence Sitter Series postcard is something to consider.
Let these homeowners know you have homebuyers, what these buyers want, and anything else you consider enticing.
Stay in touch with potential sellers with home evaluation offers, postcards, free reports, and other content that will put you one step closer to rounding up homes for your buying clients.
---
Discover Move-Up Market Prospects in Your Area and GET THE FIRST 100 FREE!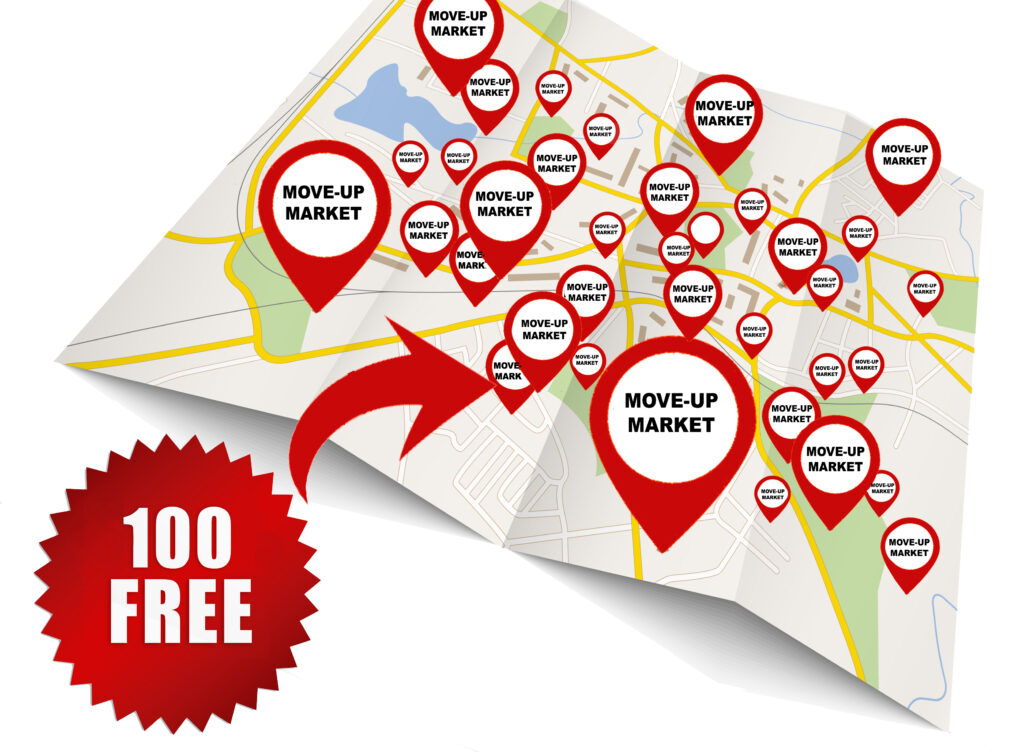 5 Reasons To Go After the Move-Up Market Right Now!
Two sales in one (they're selling their current home and buying another larger home.
They've purchased real estate before and understand the process, making for an easier transaction.
They know what they want, so less guesswork on your part.
They typically have a nice amount of equity in their home, meaning more money to spend on a new home.
They're excited to enter the marketplace and take advantage of the low mortgage rates and buy bigger.
To get the first 100 on a Move-Up Market Prospect List Free use PROMO CODE: MOVE100
CLICK HERE to create your list (From a desktop/laptop computer) with the Demographic Search tool.
This sale expires on January 15th.
---
Watch this video: to learn how to create a Move-Up Market prospect list with the Demographic Search tool and launch a campaign.
---
Once You Have Your Move-Up Market List, Launch a Campaign

Schedule a Move-Up Market Postcard Campaign in Just Minutes!
Scheduled postcard campaigns not only save you time, they're sent standard class postage saving you money.
And, remember, YOU DON'T PAY until each month's mailing goes out (cancel or change up until the night before mailing).
CLICK HERE (from a desktop or laptop computer) to get started on your campaign.
To send a one-time postcard mailing to the Move-Up Market postcard series, CLICK HERE
---
PLUS: When you have time…below are some helpful tools to support your success.
1. The Free 12 Month Done-For-You Strategic Marketing Plan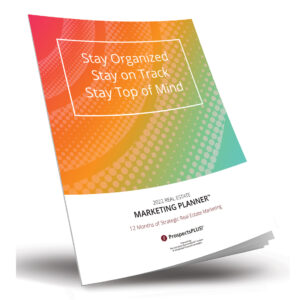 The Real Estate Marketing Planner is a powerful 12-Month-Guide that strategically defines what marketing to do when. Four key market segments are included, niche Markets, geographic farming, sphere of influence, and past clients. – Click Here
2. The Free Interactive Real Estate Business Plan
The Free Interactive Real Estate Business Plan allows you to enter your business goals for this year and get a breakdown of how many prospects, listings, closing, and so on are needed to reach your goals. – Click Here
---