How to Use Direct Response Reports to Get More Listings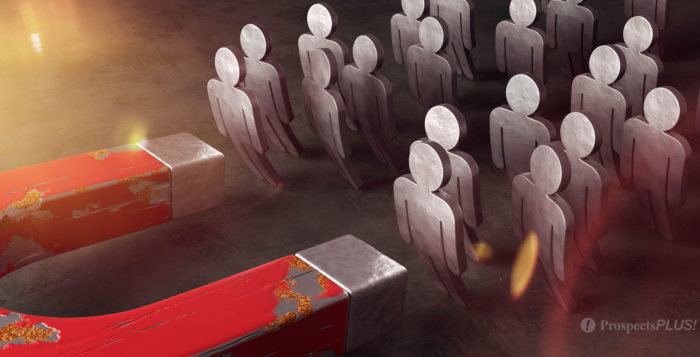 A opt in or free offer is "an irresistible item of value provided to a prospect in exchange for their contact information," according to Ryan Deiss, founder, and CEO of DigitalMarketer.com.
The challenge, at least it seems to be for so many real estate agents, is changing your idea of what constitutes "value" to real estate consumers in 2020 and beyond.
Is it the ubiquitous "free market analysis?" The equally common promise of email alerts when homes that fit a homebuyer's criteria hit the market?
Perhaps, in some cases. But in most cases, in 2020, real estate consumers are hungry for education and information and you need a way to set yourself apart.
Direct response reports feed that hunger and fill your pipeline with new leads that turn into listings.
Different Direct Response Report topics
Direct response reports can be about any number of topics. But, before you settle on one, ask yourself three questions:
1.Does the topic address a real problem? For example, in the current real estate market, few potential clients will be clamoring for a report about boomerang buyers.
A direct response report comparing the pros and cons of buying versus renting like the Rent vs Own report or a report outlining the Dangers of Overpricing are both more appropriate.
2.Can you provide a quick solution to their problem? For instance, a report for absentee owners on selling a vacant home addresses the concerns these home sellers are worried about.
We queried agents on which report topics they use as free offer. They includes:
Advice for downsizing clients
How to build equity fast
Seller mistakes to avoid
Reasons their home may not sell
Real estate myths
Ways to protect their valuables while showing your home.
Side note: all of the above report topics are available in the direct response report section of ProspectsPLUS!.
3.Can I write these direct response reports so that they are compelling, valuable and deliver on the promise? Not everyone is a writer. Direct response reports must, first, employ perfect spelling and grammar. Choppy flow is distracting and amateurish, so ideas should flow naturally, one to the next. Then,these reports should sound friendly, yet authoritative.
Tools you'll need to put your reports in motion
The first tool you'll need is a squeeze page. Here is where visitors will enter the required information to receive their free direct response report.
There's an art to creating a compelling squeeze page. Check out Instapage.com's "30 Squeeze Page Examples To Leverage for More Conversions" and read the critiques of each one. You'll be a squeeze page Rockstar by the time you finish.
What happens to your visitor when she supplies the required information and hits the send button? Where does she end up? On a well-thought out thank-you and download page.
The most important aspect of using direct response reports to generate more listings is your commitment to nurturing those who opt-in. The fortune is most definitely in the follow-up.
Download the Rent vs Own Direct Response Report and offer it in your Direct Mail, as handouts, and on your website as an opt-in.
Need help targeting a specific niche of buyers or sellers? Use our prospect list tools to create the ideal list (it's easy) or call our support team for assistance at 866.405.3638!
PLUS: When you have time…here are some helpful resources we've made available to support your success.
1. Become a Neighborhood Brand
Become branded in a specific neighborhood with a 12X15 marketing piece sent automatically each month to an exclusive carrier route. Watch this video to learn more or Click Here.
2. The Free Real Estate Mailing List Guide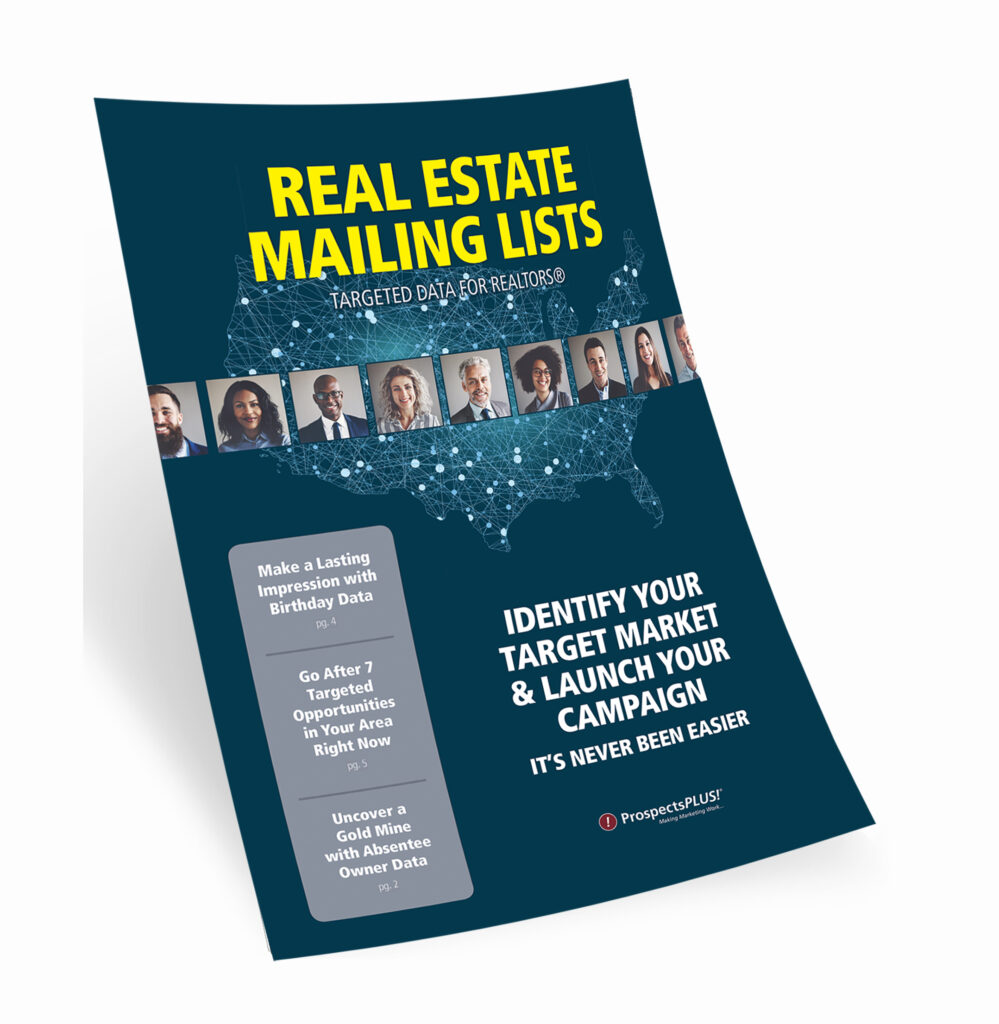 The Real Estate Mailing List Guide outlines the top tools for generating targeted prospecting lists including Baby Boomers, Empty Nesters, Investors, Lifestyle Interests, High-Income Renters, Move-Up Markets, and more. The Guide also defines done-for-you marketing campaigns to match these markets. –Click Here
3. The Free 12 Month Done-For-You Strategic Marketing Plan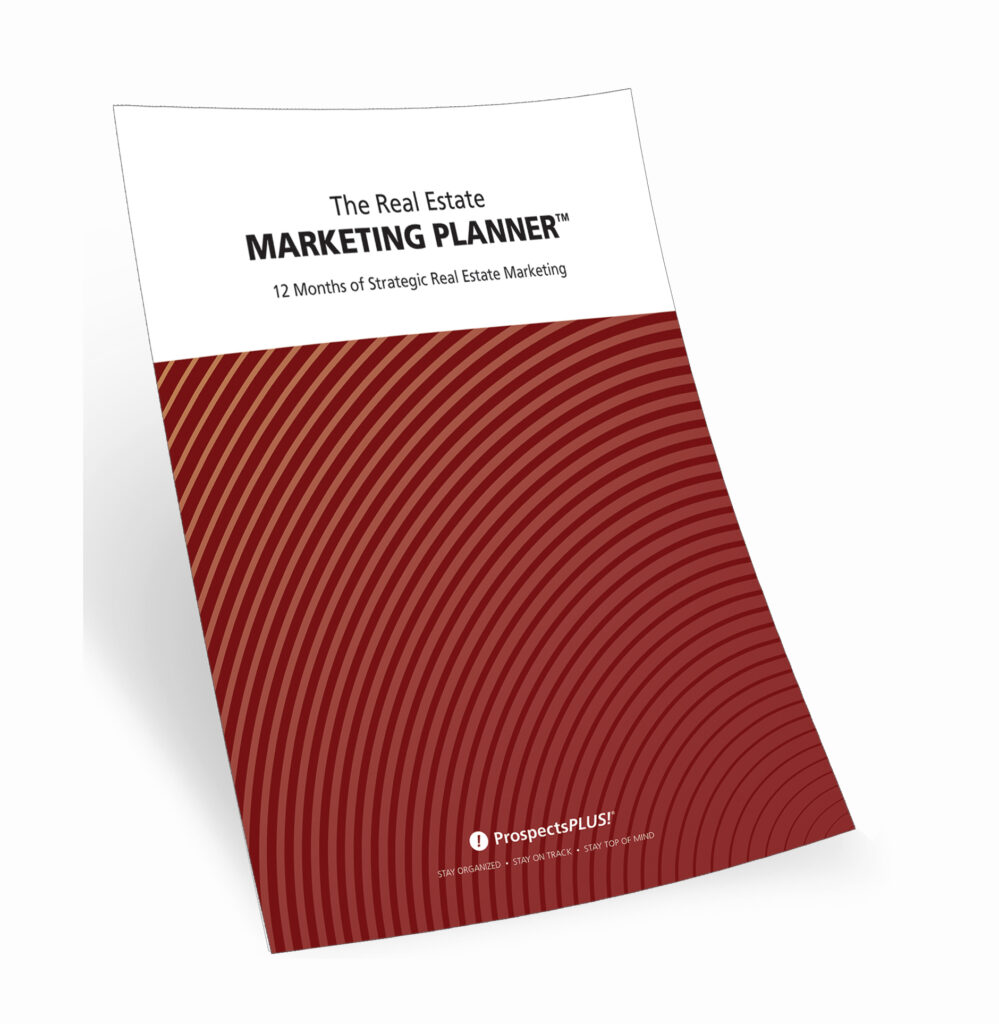 The Real Estate Marketing Planner is a powerful 12-Month-Guide that strategically defines what marketing to do when. Four key market segments are included, Niche Marketing, Get More Listings, Geographic Farming, and Sphere of Influence. –Click Here
4. The Free One-Page Real Estate Business Plan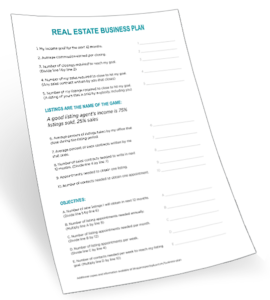 Treat your business like a business it is vital to long-term success in this industry. Some agents may put together elaborate business plans, yet there's something powerful about keeping it simple. Check out our one page Online Real Estate Business Plan. – Click Here
5. Become a Listing Legend Free eBook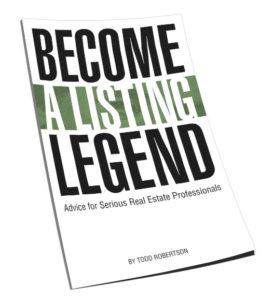 Ready to take a vertical leap in your real estate career? If you're looking for inspiration…and the tools and methods to dominate a market and go to the top in real estate…you'll find them in this free book. – Click Here
6. The Free Online ROI Calculator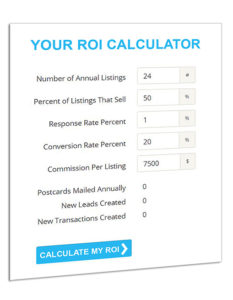 Consistency and automation are the keys to success. Discover how effective direct mail marketing can dramatically increase your bottom line. Enter your statistics in our Free online ROI Calculator and click the 'CALCULATE MY ROI' button to see your results instantly! –Click Here
7. The Free Real Estate Marketing Guide "CRUSH IT"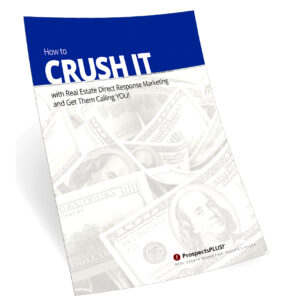 The "Crush It" Guide includes easy steps to launching an effective direct mail marketing campaign, how to create a targeted prospect list, the perfect way to layout marketing materials for success, seven opportunities available to target in your area right now. –Click Here