How to Rebuild a Moving Real Estate Business From Scratch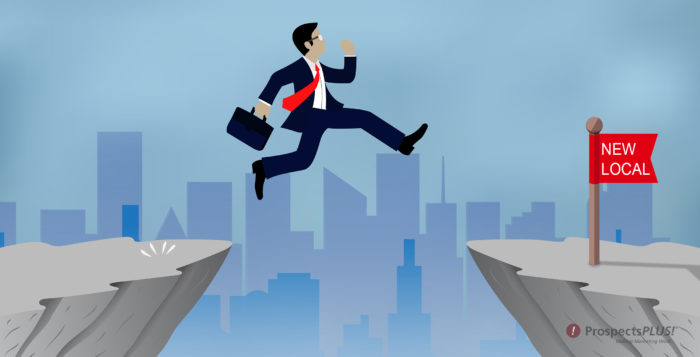 Think back to when you first got started in real estate. Remember that sinking feeling of knowing that you had no money coming in – and wouldn't – until you got a deal?
The suggestion that you should start generating leads by trolling your sphere of influence is of little consolation when one is accustomed to receiving a regular paycheck.
If you took the advice, however, you now know the value of a network of people who know, like and trust you. And, never is this sphere of influence more appreciated than when it's time to leave them all behind and start anew.
Relocating real estate agents experience a double whammy—moving their homes and families as well as their businesses. Only, the latter isn't as simple as it might be for other business people. As a small business owner, you're going to be starting from scratch. No family, no friends, no colleagues.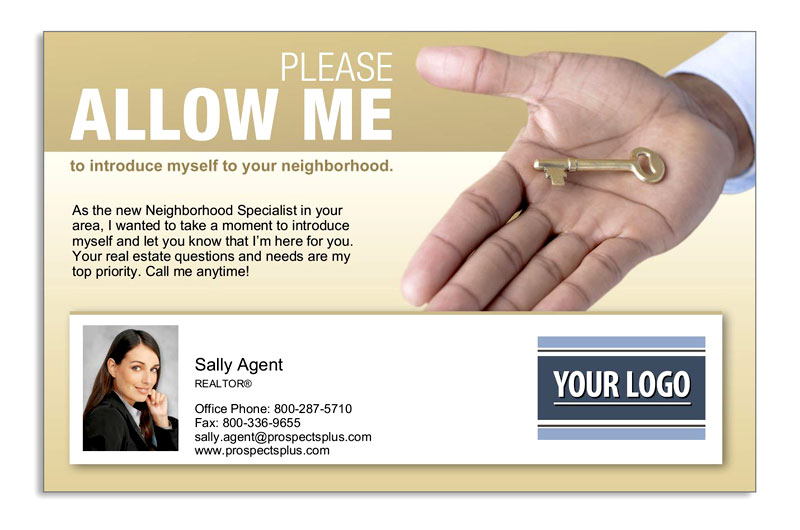 How will you do it?
You'll need to lay some groundwork before the move and then hit that ground running upon your arrival. Other agents have successfully started over, so learn from them.
The groundwork
Before you leave your present home, make some warm calls to your present sphere. Ask if they know anyone in your destination city that might be ok with you calling them for some insider tips on the area.
Then, call and introduce yourself and begin loading up your CRM with these contacts.
Stalk other agents
If you have time before the move, get to know the major players in your new town's real estate universe. Check websites, read Yelp reviews – do whatever it takes to familiarize yourself with the "competition."
Pay close attention to their branding, as this is something you'll need to do once you're moved. If you're seeing the same thing with most agents, differentiating yourself will be easy. If not, consider how you'll make yourself stand out from the everyone else.
Then, look at the markets these agents are currently serving – find a niche that isn't being served and claim it as your own. It's a lot easier to be a big fish in a small pond than to try to be everything to everyone.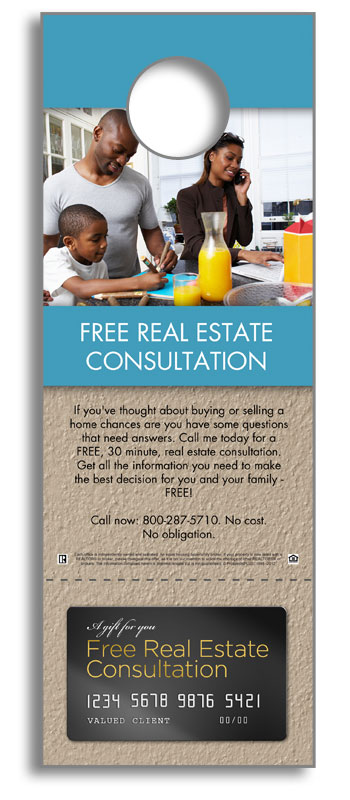 Get your web presence up and running early
With so many "fingers" in the website-creation pie, it's not wise to depend on the developer's estimated completion date, so get started as early as possible.
Your local internet presence will be imperative to get established.
Learn all you can about your new city
With the internet, getting to know an area is ridiculously easy and something you can begin before leaving your current city. Google Earth will even allow you to view the homes, neighborhoods and city hotspots.
Use Yelp to find out what's popular with locals and create a Twitter list to stay on top of local events and news. To get a local's view of the area, stalk the forums at City-Data.
After all the research, you should have a basic knowledge of the area so that when you land there, you can strike out on your own for a more intimate look.
And, now that your website's up and running, take photos while you're out and about and use them in blog posts about neighborhoods, eateries and city features. You'll look like a local in no time.
Meet the folks
Your goal should be, aside from getting to know the area, building relationships in your new city.
One quick way to do this is to get involved in a community organization. Choose one that fits your passion and volunteer. Or, join a civic club, such as the Lions Club, Rotary Club or Kiwanis.
"My experience is to connect, connect, connect! Fill your pipeline. Know your market, focus and play the game daily," recommends Christina Sanchez Hood, CEO at Silicon Valley HOODS, at Inman.com.
Get back to the basics
Starting a new real estate practice as an experienced agent is a lot different than starting as a rookie. Imagine trying to start a business where you not only don't have a network but don't know anything about the business as well. So, rely on your experience.
Which lead gen technique helped fill your pipeline as a rookie? Whether it was door-knocking, cold-calling, using direct mail or even floor time – if it worked then, it'll work now. And, if it produces even one converted lead, you'll thank yourself for putting up with the drudgery.
In fact, Patti Irwin, an agent in the Scottsdale, Arizona area relied on, among other tactics, open houses and floor time to rebuild her business after relocating from Illinois.
If all else fails, research buying leads
Yes, it's a contentious topic and those on both sides of the issue have valid points. The fact is, if you work them right, many online leads are productive.
There are a number of companies that sell real estate leads, but it's important to do some research before embarking on this tactic.
If you're a new agent or have just relocated to a new area, start building your base of business today, send 100 Community Newsletters to an area where you want to become the neighborhood brand.
Need help targeting the perfect niche of buyers or sellers? Use our mailing list tool to create the ideal list (it's easy) or call our support team for assistance at 866.405.3638!
PLUS: When you have time…here are Free killer tools to help your success this year!
1. Become a Listing Legend Free eBook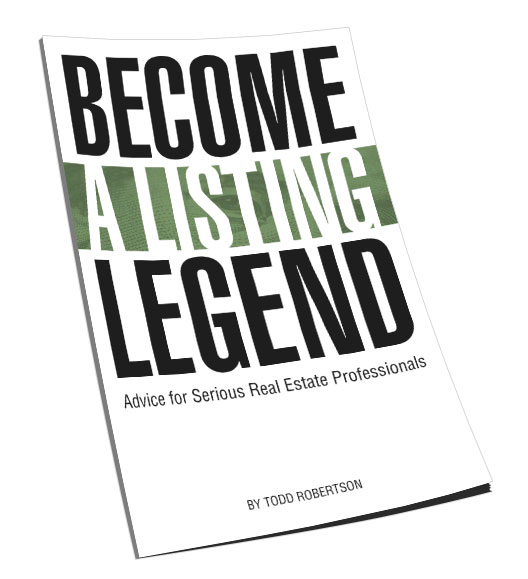 Ready to take a vertical leap in your real estate career? If you're looking for inspiration…and the tools and methods to dominate a market and go to the top in real estate…you'll find them in this free book. – Click Here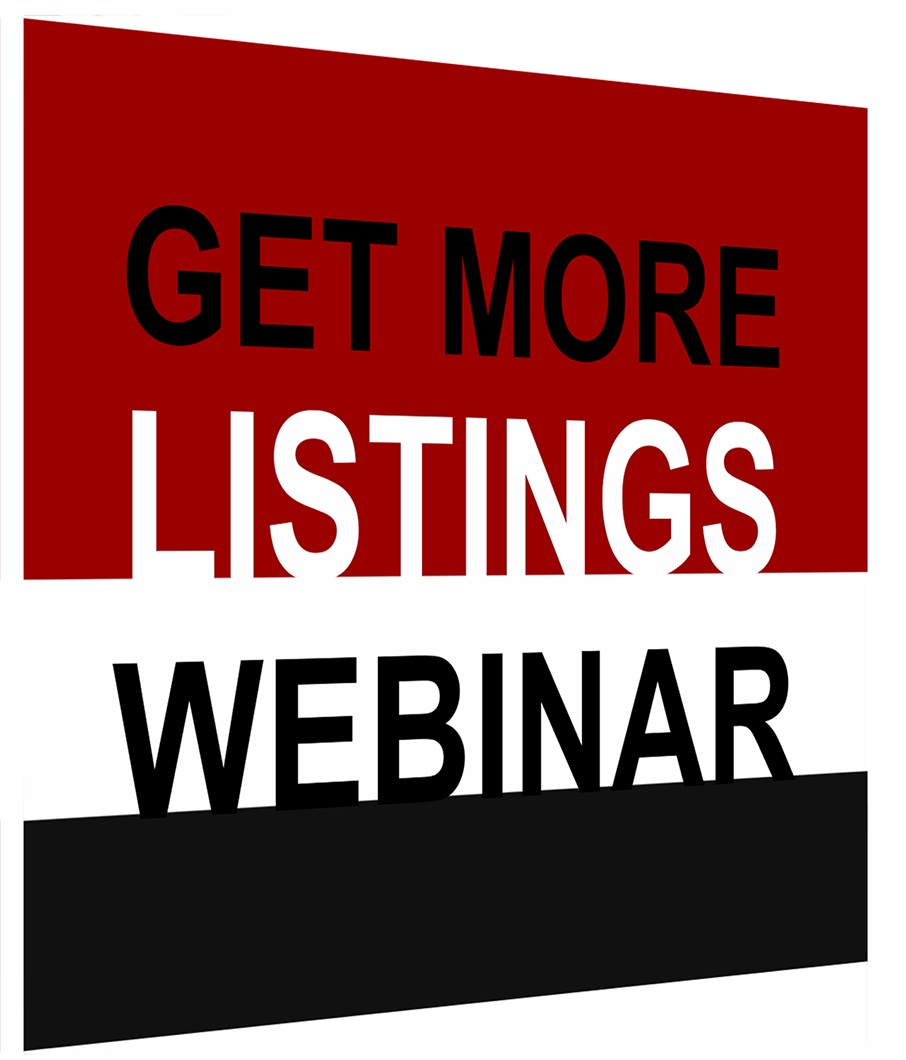 "Get MORE Listings & Begin to Dominate Your Market!" Free online webinar. Learn the 3-7-27 strategy for explosive growth, why 95% of agents have less than 20% market share, and how to become the agent everyone competes against. – Click Here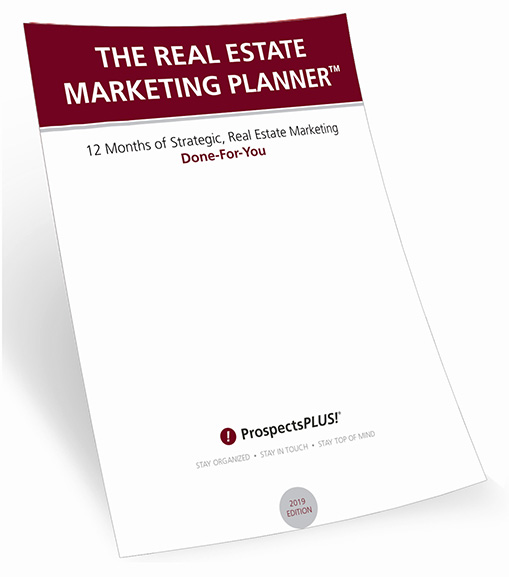 3. The 12 Month Done-For-You Strategic Marketing Plan
The Real Estate Marketing Planner is a powerful 12-Month-Guide that strategically defines what marketing to do when. Four key market segments are included, Niche Marketing, Get More Listings, Geographic Farming, and Sphere of Influence. –Click Here
4. The Free One-Page Real Estate Business Plan
Treat your business like a business it is vital to long-term success in this industry. Some agents may put together elaborate business plans, yet there's something powerful about keeping it simple. Check out our one page Online Real Estate Business Plan.  – Click Here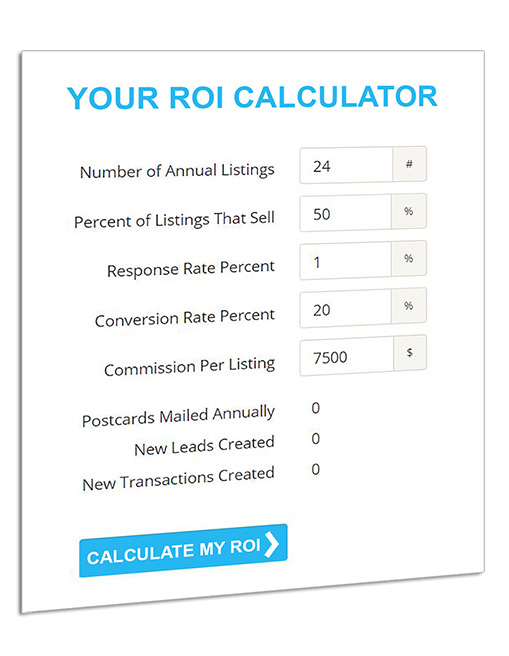 5. The Free Online ROI Calculator
Consistency and automation are the keys to success. Discover how effective direct mail marketing can dramatically increase your bottom line. Enter your statistics in our Free online ROI Calculator and click the 'CALCULATE MY ROI' button to see your results instantly! –Click Here