Is Real Estate a Numbers Game?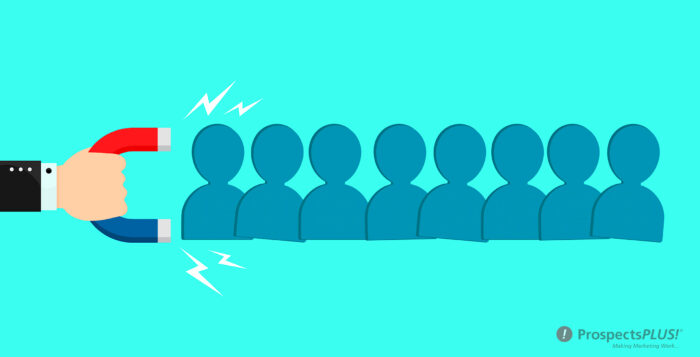 The odds of winning a Powerball lottery jackpot are 1 in 292.2 million.
The very best professional baseball player hits the ball once for every four attempts. This means that the crème of the crop succeeds only one time out of four.
Life is full of numbers games, but is the practice of real estate one of them? Old school agents were told by their brokers that, yes, real estate is nothing but a numbers game. Younger agents, however, are challenging that idea.
The Old Days
Back in the day, new agents fresh out of real estate school, if they were lucky enough to hang their licenses with a broker that offered training, were typically told to determine something along the lines of the following:
How many cold calls does it take to get a contact?
How many contacts does it take to get an appointment?
How many appointments does it take to get paid?
While this is great information to have, it was challenging for new agents, with no history of lead generation, to determine any of that. What the brokers were getting at, though, is that real estate is a numbers game. Figure out the numbers and you win the game.
Some of those numbers could be pretty hairy, especially for inexperienced agents with no sales skills. How disappointing it was to learn that it might take upwards of 100 cold calls (or "smiling and dialing" as it was known) or door knocks just to get one lead.
Then, it may take another big number of "touches," over a significant time period, to convert that lead to a sale.
Jun Choo, Senior Vice President, Buyer and Seller Products at Zillow Group, is a firm believer in real estate's numbers game label.
I spoke with him a few years back and he claimed that once an agent determines how much money she wants to make, she then needs to figure out the numbers required to obtain it.
"The average agent makes $35,000 a year" he begins. ". . .to get that, your average commission will need to be about $6,000, one closing a month, with 12 transactions a year," Choo continued (I believe he is assuming a 50/50 broker split.)
"Then the question becomes: to reach that goal, how many prospects do you need in your database?"
So, even though Choo is not from the old school, he still finds that keeping track of your numbers pays off.
How many leads you need also depends on how well you convert them, he said.
"On average, four percent will convert," he explains. "Online leads will be less while referrals will be more," Choo continued.
He went on to figure that the agent in his scenario will require 300 leads over the course of a year, or 25 a month.
That is "the reason this is a numbers game," Choo claimed. "You can challenge the assumptions, but this is just math."
Today
Times have changed, according to Darrin Persinger of Productivity Junkies. He claims that "Real estate is not a numbers game. It's a relationship business." Well, that sounds nice, but what does it mean?
"It's not about how many calls you made today it's about did you connect with anyone?" asked Persinger. He likens the old school numbers game concept to "A woodpecker that pecks one time on a thousand trees."
He then goes on to further poo-poo the "numbers game," and provides the readers with an alternative involving their sphere of influence, but a numbers game nonetheless.
Sigh.
Basically, what has changed is the daunting number of cold contacts that agents of yore had to make to get a deal. With technology, that number is whittled down to where agents are now making warm contact with lots of prospects at once – think social media here.
It appears that lead generation truly is a numbers game. As we've seen by those that insist it's not, it always comes back to numbers. Ignore them if you like, but they aren't going away.
Start now getting the numbers game working in your favor.
Launch a fence sitter scheduled campaign of at least 200 prospects over a one-year period and see how repeated contact over time changes the numbers in your favor.
Did you know our Farm, Fence Sitter Scheduled Campaign is currently on sale 10% OFF the first month?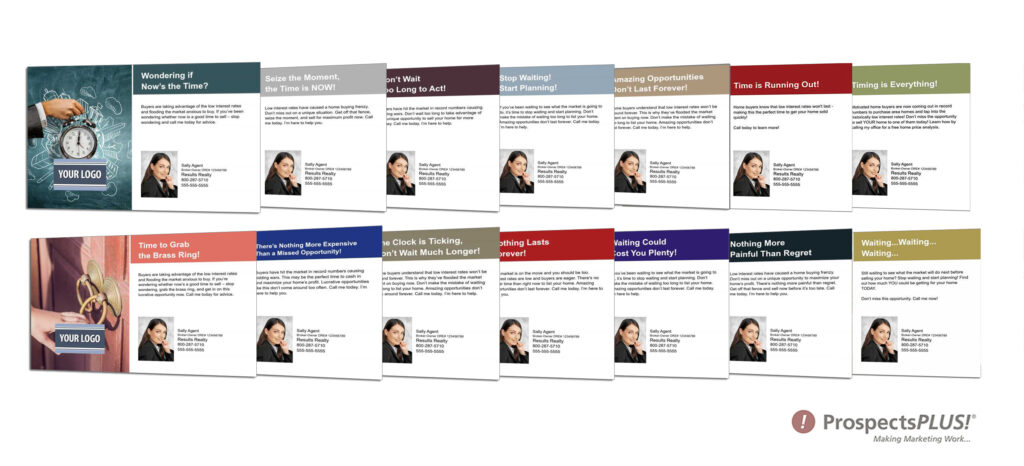 TO LAUNCH A FENCE SITTER CAMPAIGN:
Hit "CLICK HERE", below (from a desktop or laptop computer) and choose the Fence Sitter Series of postcards.
USE PROMO CODE: FENCE10 to get 10% Off at check out.
And, remember, YOU DON'T PAY for each mailing until it actually goes out (cancel or change each mailing up until the night before it goes out). This sale expires on 9/25/21.
Launch a Fence Sitter Scheduled Campaign now, CLICK HERE!
Please reach out to our support team at 866.405.3638 with questions or if there is anything we can do to help you with your success.
---
PLUS: When you have time…below are some helpful tools to support your success.
1. The Free 12 Month Done-For-You Strategic Marketing Plan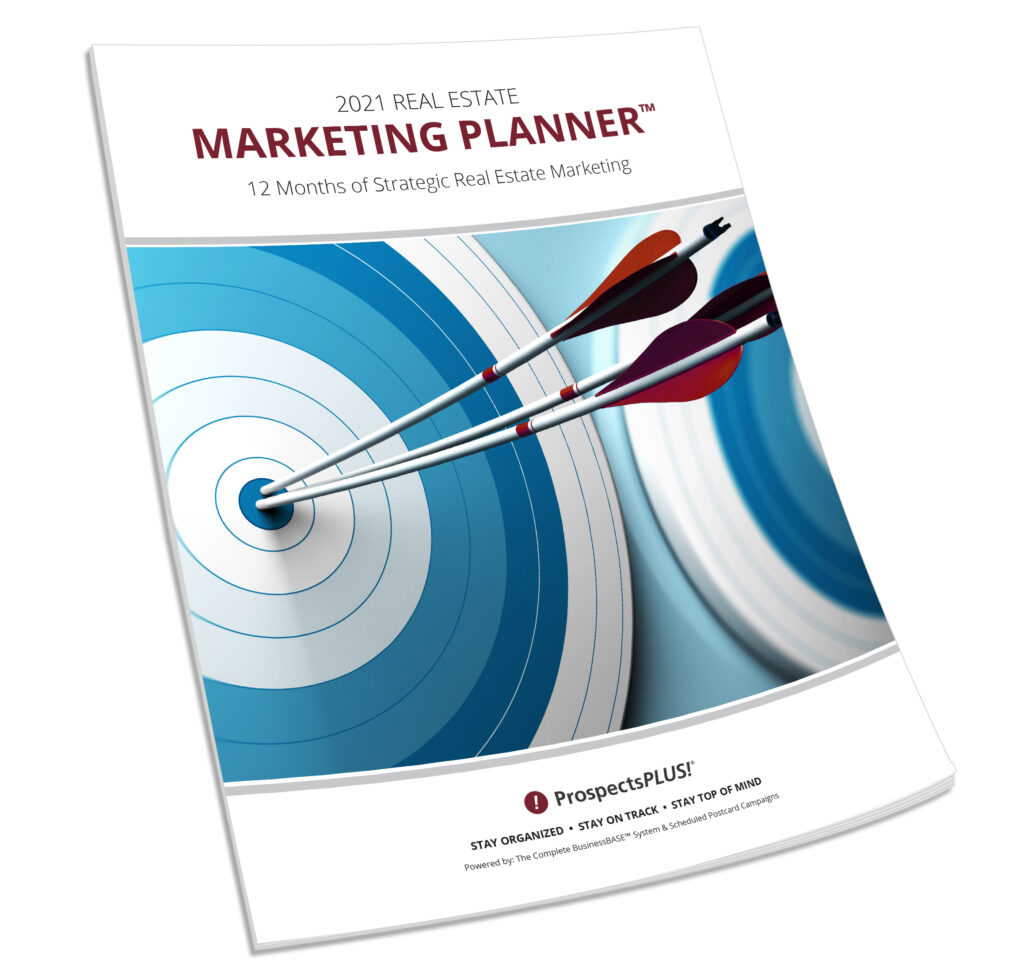 The Real Estate Marketing Planner is a powerful 12-Month-Guide that strategically defines what marketing to do when. Four key market segments are included, Niche Marketing, Get More Listings, Geographic Farming, and Sphere of Influence. –Click Here
2. The Free Interactive Real Estate Business Plan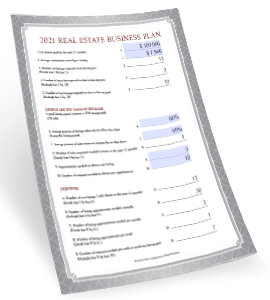 The Free Interactive Real Estate Business Plan allows you to enter your business goals for this year and get a breakdown of how many prospects, listings, closing, and so on are needed to reach your goals. – Click Here
3. The Automated Way to Become a Neighborhood Brand
Become branded in a specific neighborhood with a 12X15 marketing piece sent automatically each month to an exclusive carrier route. Watch this video to learn more or Click Here.
4. The Free Real Estate Mailing List Guide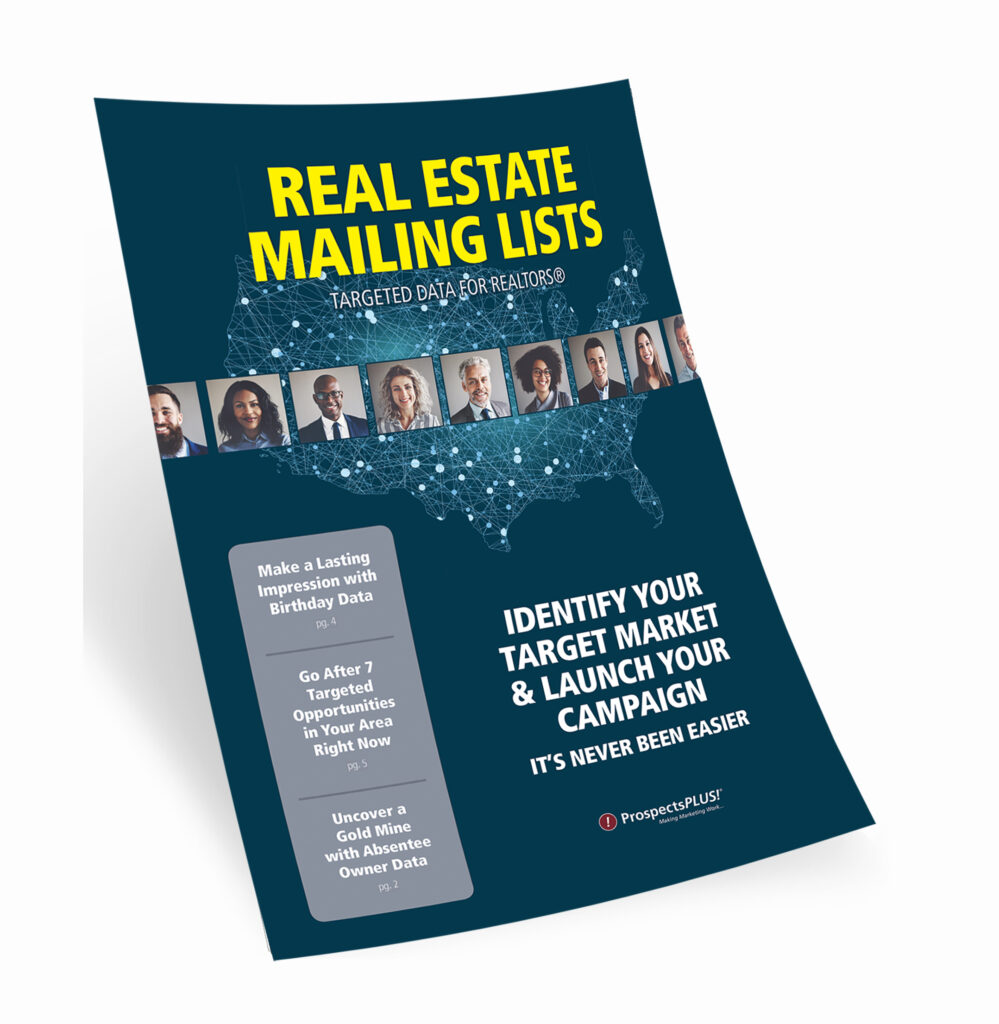 The Real Estate Mailing List Guide outlines the top tools for generating targeted prospecting lists including Baby Boomers, Empty Nesters, Investors, Lifestyle Interests, High-Income Renters, Move-Up Markets, and more. The Guide also defines done-for-you marketing campaigns to match these markets. –Click Here
5. The Become a Listing Legend Free eBook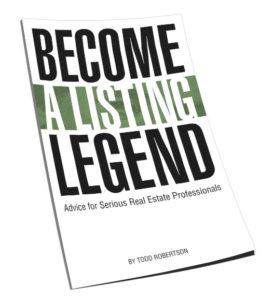 Ready to take a vertical leap in your real estate career? If you're looking for inspiration…and the tools and methods to dominate a market and go to the top in real estate…you'll find them in this free book. – Click Here
6. The Free Online ROI Calculator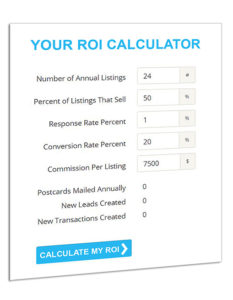 Consistency and automation are the keys to success. Discover how effective direct mail marketing can dramatically increase your bottom line. Enter your statistics in our Free online ROI Calculator and click the 'CALCULATE MY ROI' button to see your results instantly! –Click Here
7. The Free Real Estate Marketing Guide "CRUSH IT"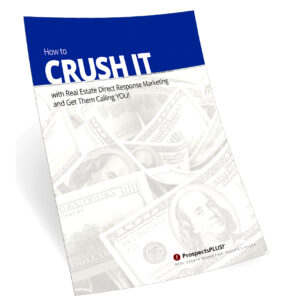 The "Crush It" Guide includes easy steps to launching an effective direct mail marketing campaign, how to create a targeted prospect list, the perfect way to layout marketing materials for success, seven opportunities available to target in your area right now. –Click Here