Attract home sellers with these low-cost marketing tips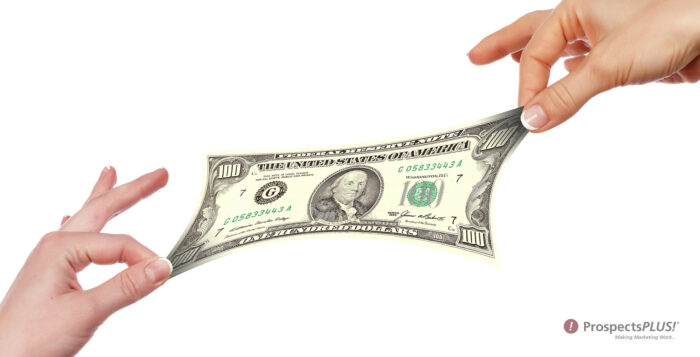 Ready to stretch those marketing dollars? Here's how.
The latest statistics on the nationwide number of mortgage applications show a 21% increase over this time last year, according to Diana Olick at CNBC.com.
And although there was a slight 2% dip recently, judging by inventory shortages across the country, buyer interest continues to be very high.
It's still a seller's market, which is the key point you'll want to make when communicating with the homeowners in your CRM.
We love warm calls
Comb through your CRM for the warmest leads among these homeowners and start your campaign with these people as your target audience. Yes, even friends and family and past clients.
Pick up the phone and start dialing for dollars. And, naturally, during the conversation you'll want to let them know how desperate homebuyers are for homes in the area and, oh, by the way, "Do you know anyone who might be considering selling their home?"
You'll most likely not get the name of a red-hot listing lead, and that's ok. You are now top-of-mind with these people.
What happened?
Not taking the listing after a presentation is painful. But, remember another old real estate lesson: "Stay in touch until they list – and beyond."
St. Paul, MN broker Teresa Boardman once spoke about one of her most cost-effective lead gen techniques that you can copy.
Go through your CRM, looking for homeowners for whom you gave a listing presentation over the past three years.
Check the MLS to find out if the home ever sold with another agent. If not, take this condensed list of sellers and send them the Real Estate Times postcard. Catch them up on the current hot market and explain why now is the perfect time to join it.
Remember, #StayHome has made millions of homeowners overly familiar with their homes, and many have found that the home no longer fits their needs.
Always let these leads know how ideal the market is for sellers, how much equity they've built up, and about the super low current mortgage rates.
Very early in her campaign, Boardman had taken one listing and another homeowner felt like a "real strong possibility." A third was debating renting out her home or selling it.
Go wide
Connecting with people on social media is so easy right now. Since the outbreak of the pandemic, internet usage has increased 70%, according to Mark Beech at Forbes.com.
Studies from Pew Research claim that more than half (53%) of "… Americans say the internet has been essential during the COVID-19 outbreak."
The amount of time that Americans spend on social media platforms, in particular, has increased from 79 minutes per day in 2019 to 86 minutes per day now.
There is a lot of engagement to be had right now online, particularly on social media.
Use all that important information you have up your sleeve to let sellers know that they won't find a better time to sell their homes and to convince buyers that they should remain in the market.
Yes, inventory is super tight and homeowners just aren't getting it that this is an amazing time to sell their homes for top dollar.
This is also the ideal time for real estate agents to cultivate seller leads through old school prospecting and easy and affordable prospect list building with tools like the Demographic Search tool and Map My Mail.
Send a postcard from the Real Estate Times Series to your CRM and Farm and update them on the current real estate opportunities.
Need help targeting a specific niche of buyers or sellers? Use our Demographic Search Tool to create the ideal list (it's easy). Or call our support team for assistance at 866.405.3638!
PLUS: When you have time…here are some helpful resources we've made available to support your success.
1. Become a Neighborhood Brand
Become branded in a specific neighborhood with a 12X15 marketing piece sent automatically each month to an exclusive carrier route. Watch this video to learn more or Click Here.
2. The Free Real Estate Mailing List Guide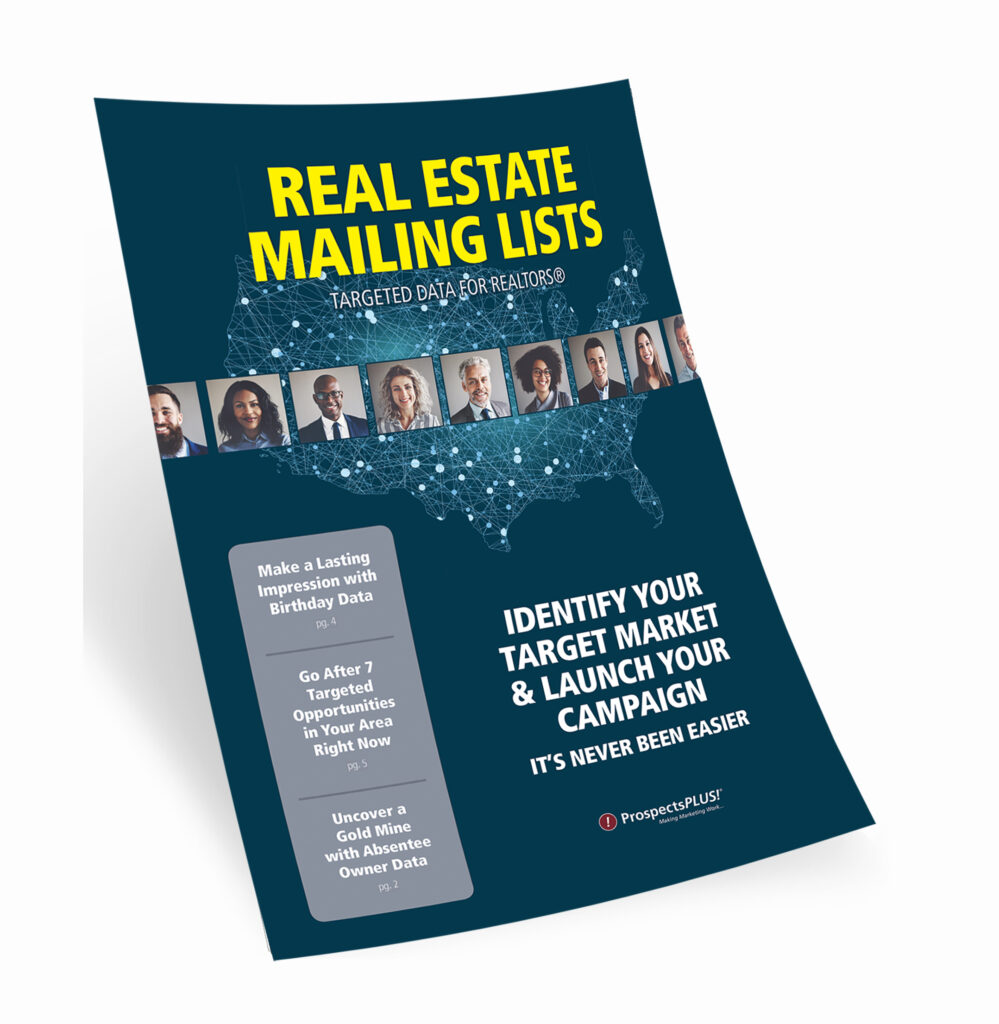 The Real Estate Mailing List Guide outlines the top tools for generating targeted prospecting lists including Baby Boomers, Empty Nesters, Investors, Lifestyle Interests, High-Income Renters, Move-Up Markets, and more. The Guide also defines done-for-you marketing campaigns to match these markets. –Click Here
3. The Free 12 Month Done-For-You Strategic Marketing Plan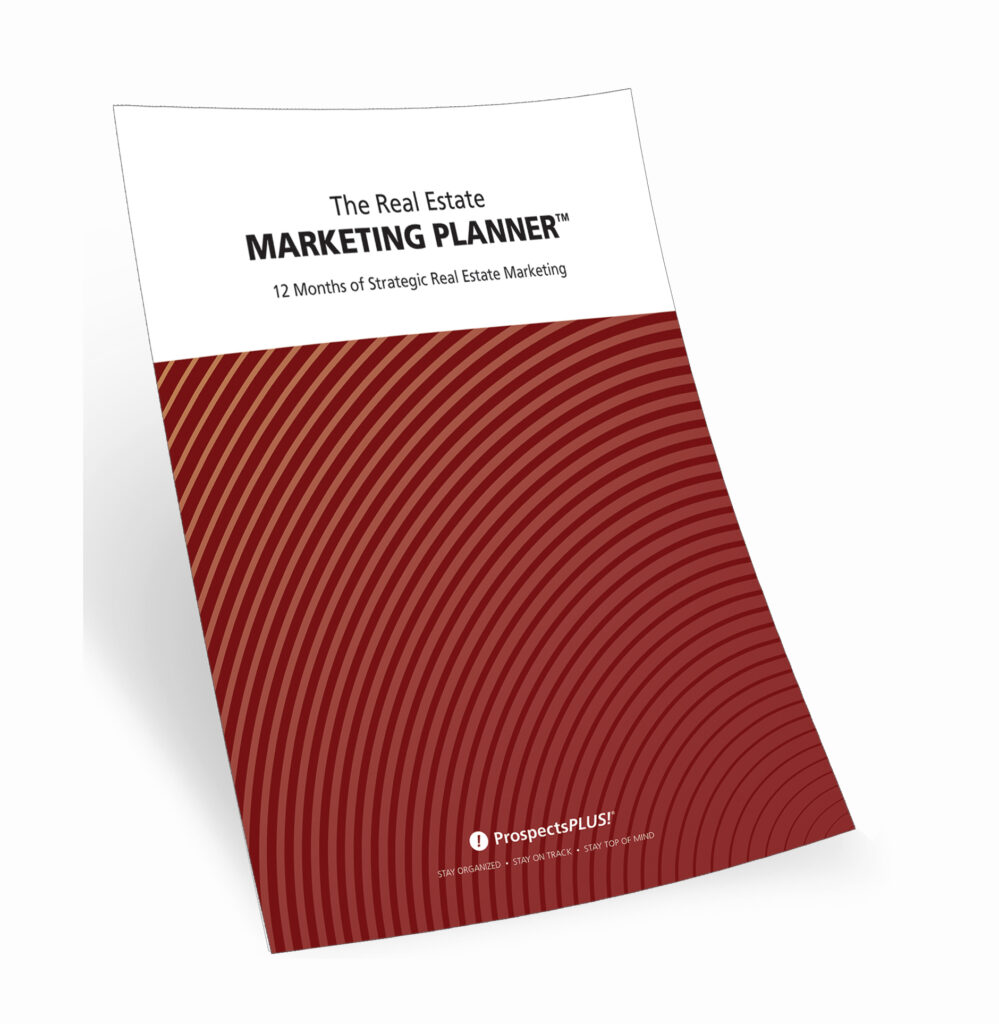 The Real Estate Marketing Planner is a powerful 12-Month-Guide that strategically defines what marketing to do when. Four key market segments are included, Niche Marketing, Get More Listings, Geographic Farming, and Sphere of Influence. –Click Here
4. The Free One-Page Real Estate Business Plan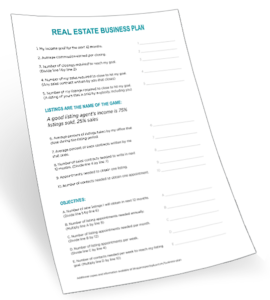 Treat your business like a business it is vital to long-term success in this industry. Some agents may put together elaborate business plans, yet there's something powerful about keeping it simple. Check out our one page Online Real Estate Business Plan. – Click Here
5. Become a Listing Legend Free eBook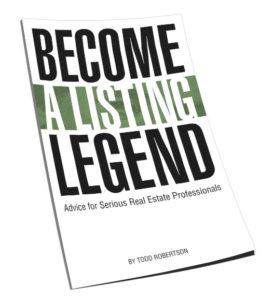 Ready to take a vertical leap in your real estate career? If you're looking for inspiration…and the tools and methods to dominate a market and go to the top in real estate…you'll find them in this free book. – Click Here
6. The Free Online ROI Calculator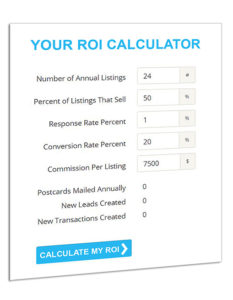 Consistency and automation are the keys to success. Discover how effective direct mail marketing can dramatically increase your bottom line. Enter your statistics in our Free online ROI Calculator and click the 'CALCULATE MY ROI' button to see your results instantly! –Click Here
7. The Free Real Estate Marketing Guide "CRUSH IT"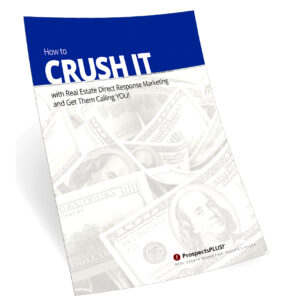 The "Crush It" Guide includes easy steps to launching an effective direct mail marketing campaign, how to create a targeted prospect list, the perfect way to layout marketing materials for success, seven opportunities available to target in your area right now. –Click Here