Want to Make More Money? Spend More, HERE'S HOW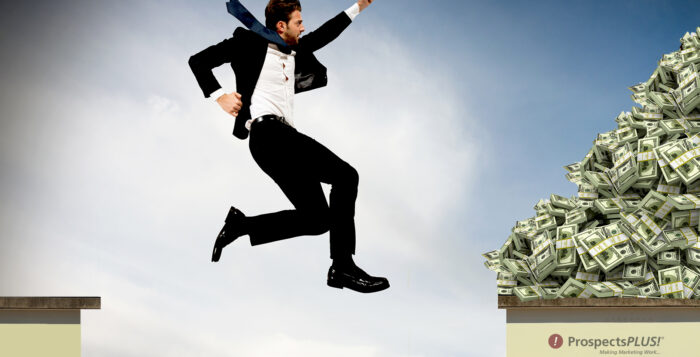 There seems to be this weird dichotomy that rules many real estate agents: that the money they spend promoting their business cuts into the amount of money they'll have for personal use.
In the short-term this may be true. But if you plan to be in the real estate business for the long-term, not promoting your real estate business, or not promoting it well, is crazy.
You'll remain on that hamster wheel, spinning and spinning and spinning in your efforts to earn more.
"Too many business owners under-spend on marketing, thinking that not spending is the same as saving," claims Heidi Sloss, author of "Fortune is in the Follow-Up: Five POWER Strategies to Grow Your Business."
While it's an old and somewhat tired adage, it really does "take money to make money."
What comes first, the spending or the making?
Almost a decade ago, the folks at ActiveRain.com published the results of a survey of 2,000 agents in the form of an infographic, "How Much do REALTORS® Work, Earn & Spend."
The "average" agent (those earning, on average, $35,000 a year) spend only $1,070 a year on marketing. That's $89 a month. They spend more on their car than on promoting their businesses.
Agents who earn, on average, $100,000 a year spend five to ten times more on marketing than those that make $35,000 per year.
It's easy to assume that "Well, yeah, they have the money to spend." It could be, however, that they understand the value of promotion and aren't afraid to spend the money.
Let's face it, there are a number of money pits in the average real estate practice, from keeping up with the latest technology to what we drive and what we wear.
The truly important stuff, however – most of what's in your business plan – is where to focus if you're looking for ways to gain more clients and grow your business.
So, while it's important to invest money in continuing education, professional development and ensuring you have the office systems in place to make your job easier, none of it means a thing without clients.
Overcome your fear
Remember the scene in the motion picture "Ghost," where Whoopi Goldberg's character is forced to hand over a $4 million check "to a bunch of nuns?"
She struggles with her mandate to hand it over, claiming to "just want to touch it one more time."
Finally, at the point of almost hyperventilating and with tears streaming down her face, Oda Mae hands the check to one of the nuns, but then refuses to let go. A tug-of-war of sorts ensues until she finally releases it and dissolves into sobs.
Is that not exactly what you do in your mind when it comes time to part with your hard-earned money? Especially in a commission-based business, parting with money is frightening. Who knows when you'll close another escrow? What if you make the wrong marketing decision?
It's only natural then that you might question whether any particular investment is really the right thing to do. Marketing dollars are especially hard to spend. What if the campaign doesn't work? What if I lose this money? These are perfectly valid questions as you tenaciously hold on to your dollar.
One of the best ways to overcome the fear of spending is by paying close attention to the annual budget every year when you revisit your business plan. Once the money is budgeted, consider it spent.
Then, make careful, informed decisions about where to spend the money when it comes time to do so.
The bottom line is that if you really want to succeed in your real estate business, you're going to have to spend some money on it – whether it's on marketing, staff or technology.
So, overcome the fear and lose the death grip on the pocketbook.
Send the Big Question postcard from the Get More Listing Series to an area where you want more listings.
Need help targeting a specific niche of buyers or sellers? Use our prospect list tools to create the ideal list (it's easy) or call our support team for assistance at 866.405.3638!
---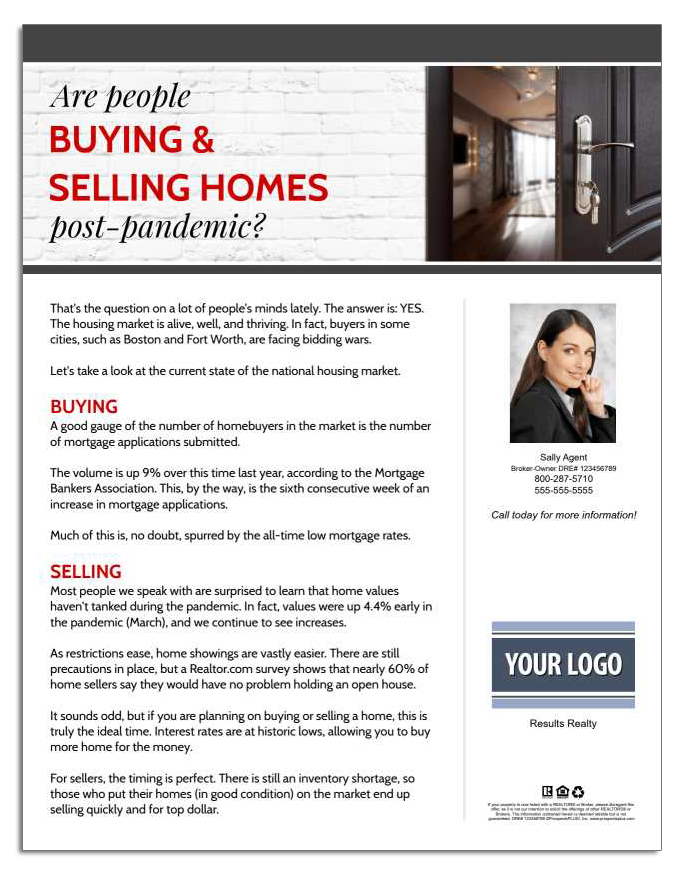 Take advantage of this week's FREE Direct Response Report, "Are People Buying & Selling Post-Pandemic?"
Download the "Post-Pandemic" Direct Response Report now and keep copies available and on hand. Use the PROMO CODE: FREEREPORT at check out to get this report Free (a $19.95 value). – Click Here.
---
PLUS: When you have time…here are some helpful resources we've made available to support your success.
1. Become a Neighborhood Brand
Become branded in a specific neighborhood with a 12X15 marketing piece sent automatically each month to an exclusive carrier route. Watch this video to learn more or Click Here.
2. The Free Real Estate Mailing List Guide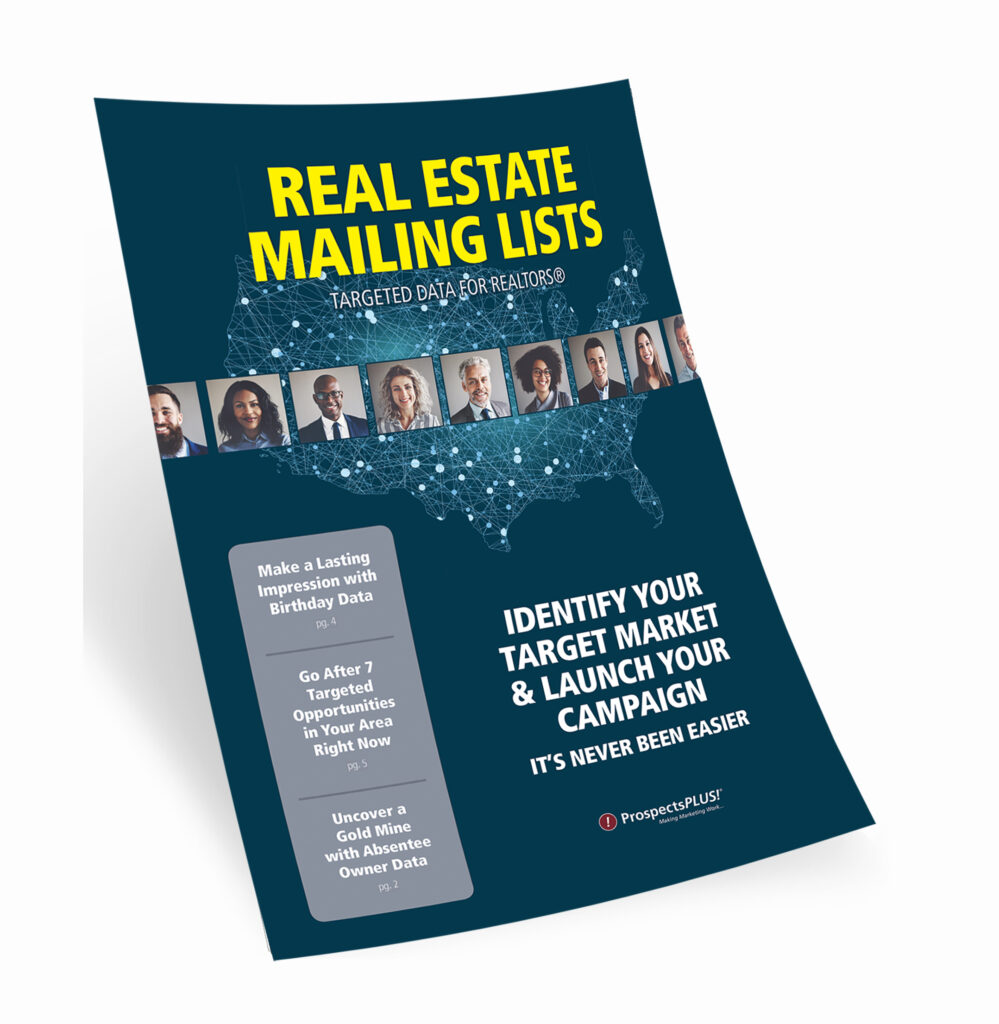 The Real Estate Mailing List Guide outlines the top tools for generating targeted prospecting lists including Baby Boomers, Empty Nesters, Investors, Lifestyle Interests, High-Income Renters, Move-Up Markets, and more. The Guide also defines done-for-you marketing campaigns to match these markets. –Click Here
3. The Free 12 Month Done-For-You Strategic Marketing Plan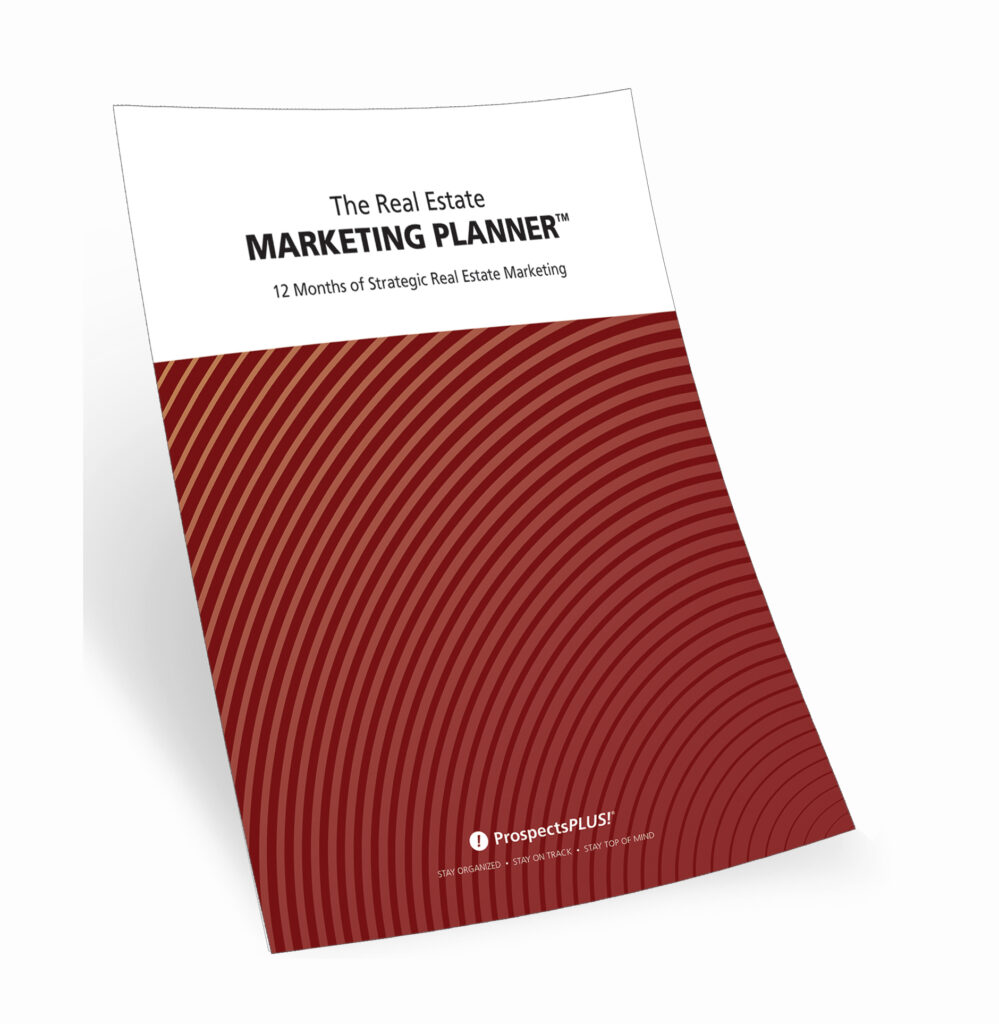 The Real Estate Marketing Planner is a powerful 12-Month-Guide that strategically defines what marketing to do when. Four key market segments are included, Niche Marketing, Get More Listings, Geographic Farming, and Sphere of Influence. –Click Here
4. The Free One-Page Real Estate Business Plan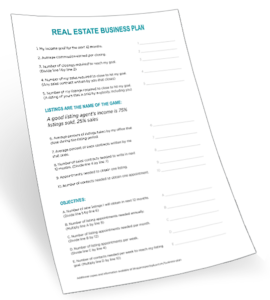 Treat your business like a business it is vital to long-term success in this industry. Some agents may put together elaborate business plans, yet there's something powerful about keeping it simple. Check out our one page Online Real Estate Business Plan. – Click Here
5. Become a Listing Legend Free eBook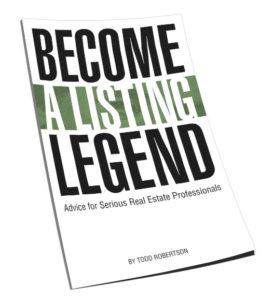 Ready to take a vertical leap in your real estate career? If you're looking for inspiration…and the tools and methods to dominate a market and go to the top in real estate…you'll find them in this free book. – Click Here
6. The Free Online ROI Calculator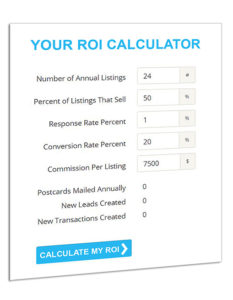 Consistency and automation are the keys to success. Discover how effective direct mail marketing can dramatically increase your bottom line. Enter your statistics in our Free online ROI Calculator and click the 'CALCULATE MY ROI' button to see your results instantly! –Click Here
7. The Free Real Estate Marketing Guide "CRUSH IT"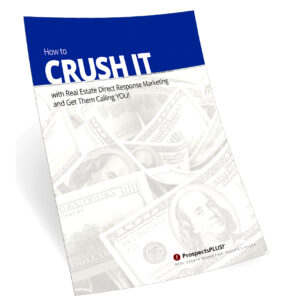 The "Crush It" Guide includes easy steps to launching an effective direct mail marketing campaign, how to create a targeted prospect list, the perfect way to layout marketing materials for success, seven opportunities available to target in your area right now. –Click Here