3 Ways to Keep Your Sphere Thinking About YOU Now and Through 2021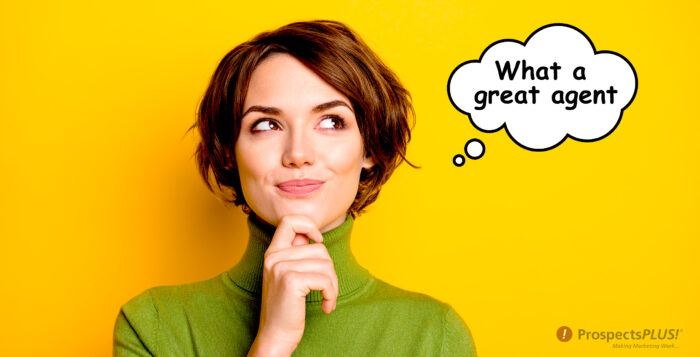 The holiday season is upon us and shortly thereafter, a New Year, full of goals and aspirations for your real estate business.
And goal number one should be…
Don't allow anyone in your Sphere to complete a real estate transaction with the first agent they talk to, instead of calling you (NAR states 75% of buyers and sellers do just that).
We're highlighting three ways to make sure your Sphere continues to be your best source for repeat clients and referrals now and through 2021.
1. Schedule an SOI campaign
Statistics show that 66% of the business generated by top agents (closing 50+ transactions a year) comes from family, friends, close acquaintances, and referrals generated by the first 3 groups.
Consistently marketing to these groups is the key to the growth of your real estate business.
And a Scheduled SOI Campaign does this while freeing up time for more important tasks like listing appointments & closings.
In addition, right now, ProspectsPLUS! is offering an incredible guarantee when you schedule an SOI campaign.
We believe so much in the power of Scheduled Campaigns and what they will do for your business we're guaranteeing "3 extra closings a year" from scheduling a 12 month SOI campaign or your money back.
Just launch a one-year SOI Scheduled Campaign with a minimum of 150 postcards per month and if after one year you haven't generated 3 extra closings, and have incorporated the Free BusinessBASE™, we will refund the money spent on your campaign.
The best part about a Scheduled Campaign is you don't pay until your mailings go out and you can change or cancel your mailing up until the night before.
This degree of flexibility has made Schedule Campaigns a big hit with agents nationwide.
2. Take your Sphere to the next level with the Free BusinessBASE™
The key to business growth is to become more visible, more likable, and get more people to remember you.
In three easy steps, the BusinessBASE™ helps you do this by cultivating and growing the three groups of people that will provide the majority of your repeat business and referrals (family, friends, and close acquaintances).
According to NAR the average person moves every 5 – 9 years.
Not all of the people in your BusinessBASE™ will move this year, but approximately 15% of them will.
Are you going to be the agent that helps them do this or is someone else?
By following the BusinessBASE™ guidelines you should do at least 50 transactions a year as a result of your efforts.
The BusinessBASE™ includes numerous contact suggestions to help build your base, as well as, 30 effective ways to connect with your base, 30 creative reasons to use for calling your base, the ideal information to include in each contact profile, and the method behind send-call-see.
To get your FREE BusinessBASE™ download, Click Here.
3. Pick up the phone and call
Go through your CRM and pick out past clients and those in your SOI who you haven't been in touch with over the past year and give them a call.
The call serves several purposes:
It's a personal touch – and those are always memorable
It's a reminder to them that they know a real estate agent (just in case someone asks!)
Ask the right questions and you'll be able to fill in missing information in their CRM file
What will you say?
Ask how they are faring during the pandemic. If they have a family, inquire about their well-being.
If asked about the current market, explain it without sounding salesy.
Most of all, listen.
Finally, follow up the call a week later with a hand-written note on a notecard sent via the mail or a personal email.
Bottom line
Year after year, the NAR surveys say that although buyers and sellers claim they will use their agents in the future, most of them don't.
Don't assume that because you worked with a client in the past, they will remember you years from now. They won't unless you keep in touch consistently.
Your Sphere has the ability to be a repeat client and referral generating machine, don't let that opportunity pass you by!
Schedule an SOI campaign containing postcards from the Content Card Series.
And, remember, with Scheduled Campaigns YOU DON'T PAY until each month's mailing goes out (And you can change or cancel up until the night prior to mailing)!
Don't put off until tomorrow what can be done today, because, What GETS SCHEDULED, GETS DONE!
Need help targeting a specific niche of buyers or sellers? Use our mailing list tool to create the ideal list (it's easy) or call our support team for assistance at 866.405.3638!
PLUS: When you have time…here are some helpful resources we've made available to support your success.
1. Become a Neighborhood Brand
Become branded in a specific neighborhood with a 12X15 marketing piece sent automatically each month to an exclusive carrier route. Watch this video to learn more or Click Here.
2. The Free Real Estate Mailing List Guide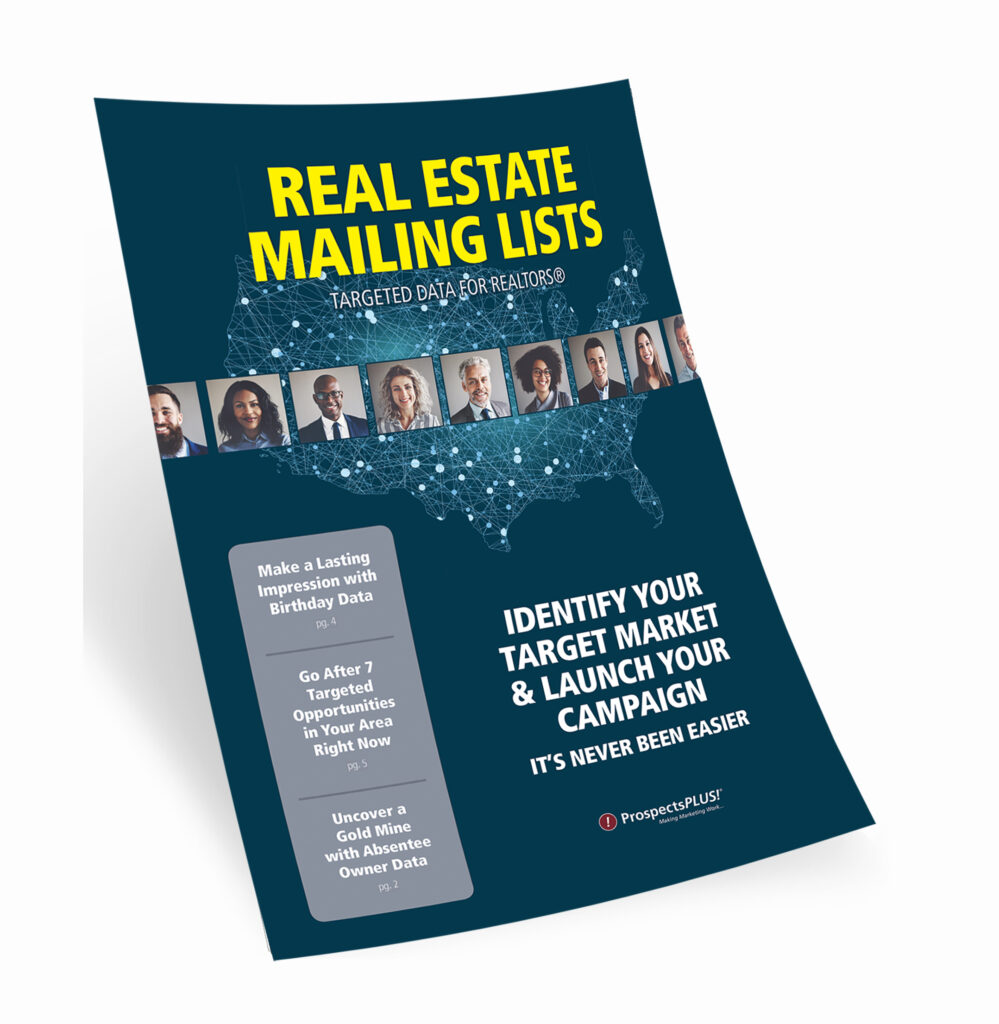 The Real Estate Mailing List Guide outlines the top tools for generating targeted prospecting lists including Baby Boomers, Empty Nesters, Investors, Lifestyle Interests, High-Income Renters, Move-Up Markets, and more. The Guide also defines done-for-you marketing campaigns to match these markets. –Click Here
3. The Free 12 Month Done-For-You Strategic Marketing Plan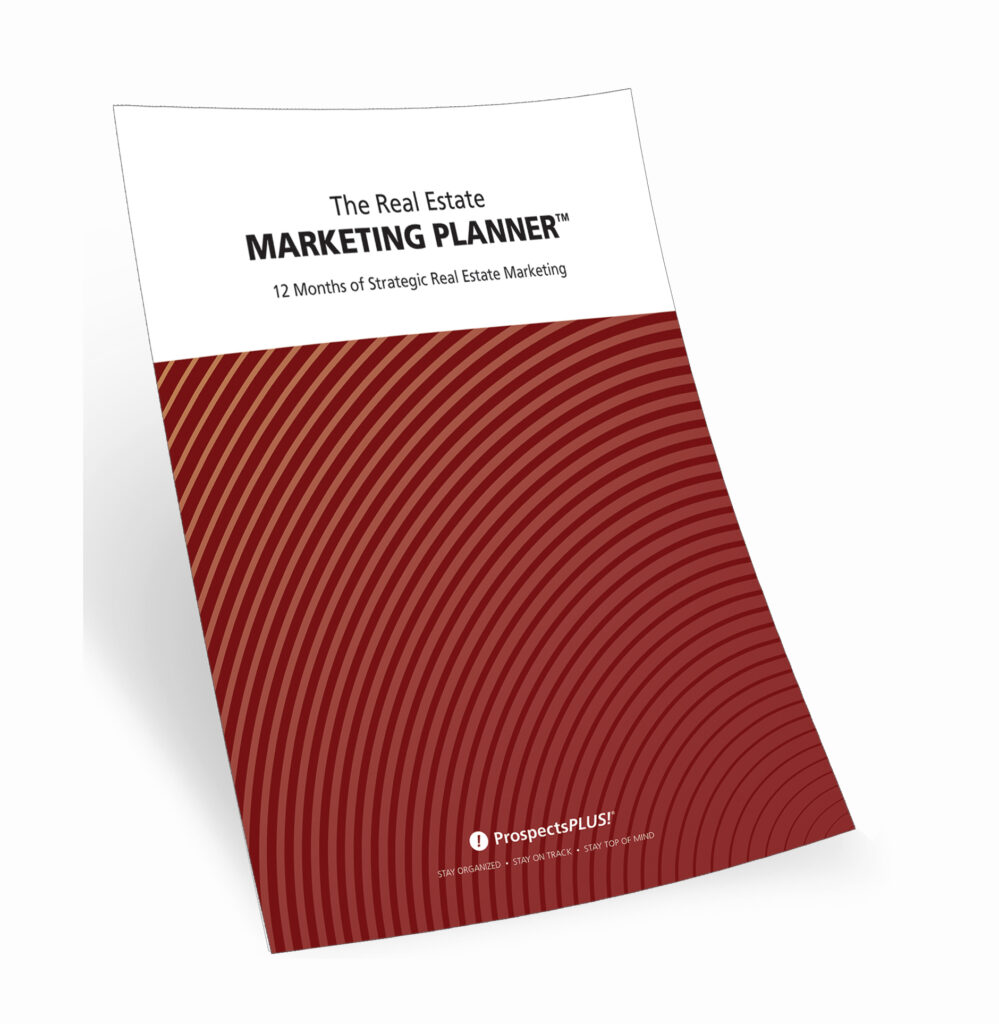 The Real Estate Marketing Planner is a powerful 12-Month-Guide that strategically defines what marketing to do when. Four key market segments are included, Niche Marketing, Get More Listings, Geographic Farming, and Sphere of Influence. –Click Here
4. The Free One-Page Real Estate Business Plan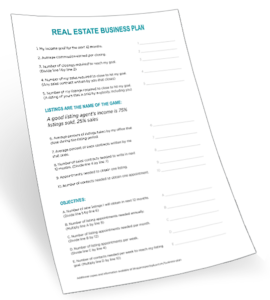 Treat your business like a business it is vital to long-term success in this industry. Some agents may put together elaborate business plans, yet there's something powerful about keeping it simple. Check out our one page Online Real Estate Business Plan. – Click Here
5. Become a Listing Legend Free eBook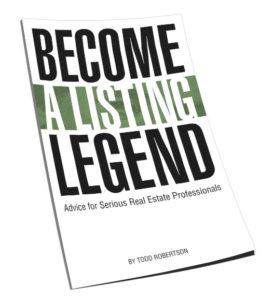 Ready to take a vertical leap in your real estate career? If you're looking for inspiration…and the tools and methods to dominate a market and go to the top in real estate…you'll find them in this free book. – Click Here
6. The Free Online ROI Calculator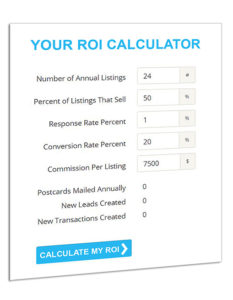 Consistency and automation are the keys to success. Discover how effective direct mail marketing can dramatically increase your bottom line. Enter your statistics in our Free online ROI Calculator and click the 'CALCULATE MY ROI' button to see your results instantly! –Click Here
7. The Free Real Estate Marketing Guide "CRUSH IT"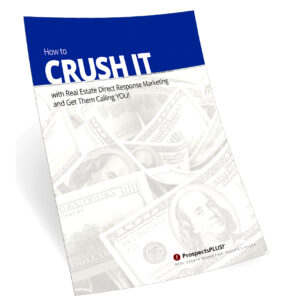 The "Crush It" Guide includes easy steps to launching an effective direct mail marketing campaign, how to create a targeted prospect list, the perfect way to layout marketing materials for success, seven opportunities available to target in your area right now. –Click Here