Increase Your Marketing ROI With the Right Prospect List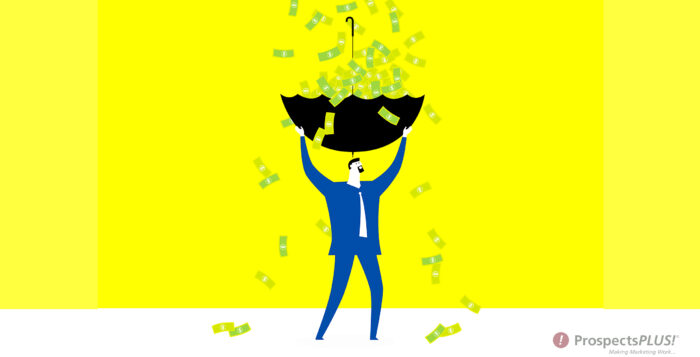 Before you launch your next direct mail campaign let's take a moment to review the "40/40/20 Rule" for direct mail success.
40% of a successful campaign depends on the quality of the prospect list
40% depends on what you offer
20% depends on the quality of the message and the actual piece you mail out.
Read on to discover how to launch a successful real estate direct mail campaign in 5 easy steps.
1. Choose the right prospect list
Reaching the right people at the right time is key to the success of any type of marketing, including direct mail. Choosing the people who populate your prospect list is your first job.
To decide who goes on the list, determine your purpose with each direct mail campaign. Are you trying to build brand awareness in a farm area? Generate new clients? Which type, buyers, or sellers? What niche specifically renters, move-up market, baby boomers, fence-sitters, absentee owners, or luxury market (to name a few)?
It's critical to determine your "why" and "who" before you begin. "Why am I conducting a direct mail campaign? Who do I want to reach?"
Then, laser focus your list to that audience using our targeted prospect list building tools.
Suppose you want buyer leads from a particular subdivision. Sure, homeowners may be thinking of moving, but it's more likely that those currently renting are the best prospects. NAR states most buyers purchase a home within an average of 15 miles from their previous residence.
Or, you may want to target homes in the subdivision owned by absentee owners but target the tenants living in them.
2. Provide a compelling offer
The second "40" in the 40/40/20 Rule refers to your offer, the second most important aspect of a successful direct mail campaign.
Retailers have an easier time with this one. Offering 20 percent off a product, free shipping or buy-one, get-one-free are all popular.
What about real estate agents? What can you offer that might compel a recipient of their postcards to act?
---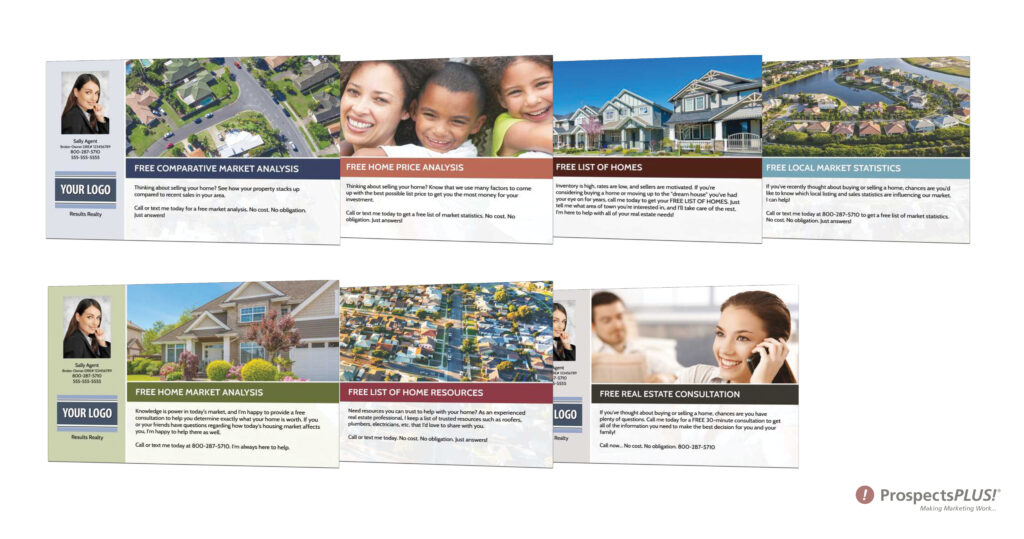 ---
If you offer enticing seller services, such as free home staging or a free pre-sale home inspection, by all means, play that up as your offer.
If you don't offer free services, consider choosing one to use as your offer just for the direct mail campaign.
Keep in mind, however, that the number of hoops you force them to jump through to take advantage of the offer impacts the response rate, according to Bob McCarthy at DMNNews.com.
The more they have to do, the lower the response rate.
3. Direct mail piece design
"One strategy we use to get our highest response rates is to make the offer the centerpiece of the mail package", McCarthy claims.
Whether you choose to include an image of the free report or use text to describe it, mention it boldly and repeatedly.
Your message (its length and graphic requirements) will determine the medium. Keeping it plain and simple? A standard-sized postcard may do the trick, although jumbo, panoramic and mega-sized postcards stand out in the mailbox which makes for a genuinely lasting impression.
If it's graphics-heavy and you'll include substantial copy, using one of the larger postcard sizes (jumbo or panoramic) becomes even more important.
Choose a font that's easy to scan as people sift through their mail. Many direct mail experts recommend using a sans serif font, such as Arial, rather than Times New Roman or another serif font.
Consider varying the font size throughout the text, with more important items highlighted with a larger version of the chosen font.
Additional design tips to keep in mind include:
Ensure your headline is bold and compelling yet short and specific.
Use lots of white space to make the piece appear to be easily digestible.
Sub-headings help guide the reader through the text.
Use a high-resolution photograph.
Avoid placing text over photos.
Ensure that your offer stands out and that your contact information is easy to find.
To save time, defer to the professionals at ProspectsPLUS!, and take advantage of their done-for-you postcard templates covering a variety of niches and topics.
4. Send it out . . . and keep sending
Consistency is key when it comes to sending direct mail to your prospect list. Whether you choose to run your campaign bi-monthly or monthly follow the laws of branding and keep sending.
Market conditions may prompt a change in frequency as well. New listings and just sold-homes in the area and other real estate news deserves an additional "touch" of everyone in your farm area.
5. Track your results
Tracking your results is vital to your direct mail campaign. One of the most popular methods used by agents is the creation of a dedicated landing page on their websites. The URL should be unique to the campaign so that you'll be able to learn your exact response rate (number of responses divided by the total number of pieces sent).
Marketing experts vary when quoting an "average response rate" for direct mail. The most recent figure puts it at 9% percent. How close or far you are from that figure depends on how closely you follow the guidelines outlined above.
---
RIGHT NOW! FARM Scheduled Campaigns are on SALE 10% OFF!
---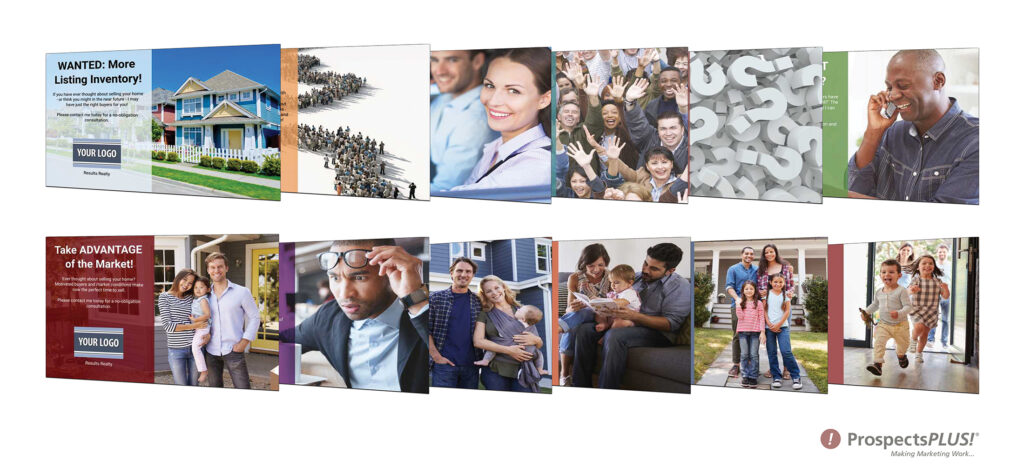 TO LAUNCH A FARM CAMPAIGN:
STEP ONE: Create your prospect list using the MapMyMail tool or Demographic Search tool, click HERE.
STEP TWO: Then, click on "FARM" on the Campaign page and follow the prompts, HERE.
And, remember, with Scheduled Campaigns, YOU DON'T PAY until the mailing goes out (cancel or change up until the night before mailing).
Click the "GO NOW" button, to get started on your FARM Scheduled Campaign (from a desktop or laptop computer).
Please reach out to our support team at 866.405.3638 with questions or if there is anything we can do to help you with your success.
---
PLUS: When you have time…here are some helpful resources we've made available to support your success.
1. The Free 12 Month Done-For-You Strategic Marketing Plan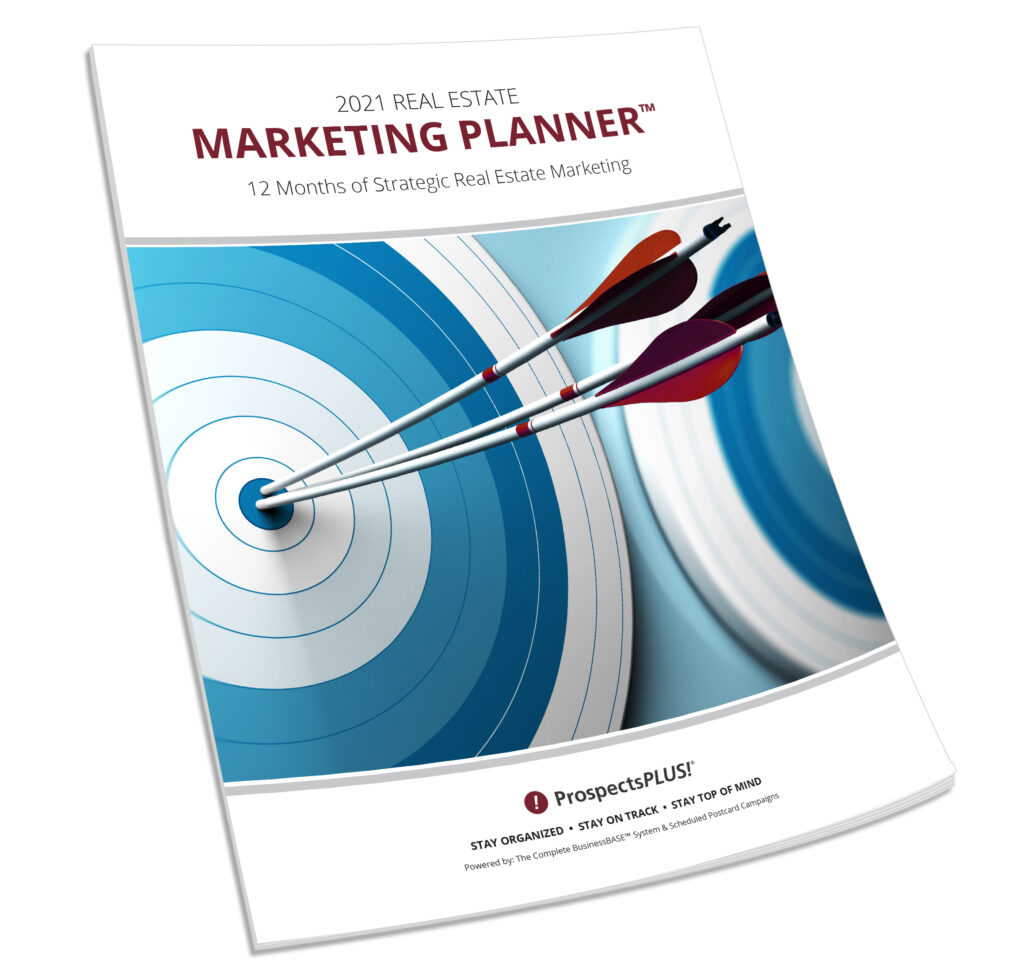 The Real Estate Marketing Planner is a powerful 12-Month-Guide that strategically defines what marketing to do when. Four key market segments are included, Niche Marketing, Get More Listings, Geographic Farming, and Sphere of Influence. –Click Here
2. The Free Interactive Real Estate Business Plan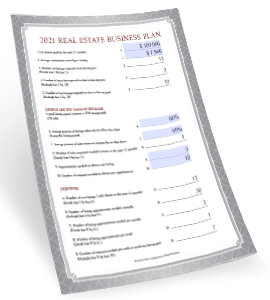 The Free Interactive Real Estate Business Plan allows you to enter your business goals for this year and get a breakdown of how many prospects, listings, closing, and so on are needed to reach your goals. – Click Here
3. Become a Neighborhood Brand
Become branded in a specific neighborhood with a 12X15 marketing piece sent automatically each month to an exclusive carrier route. Watch this video to learn more or Click Here.
4. The Free Real Estate Mailing List Guide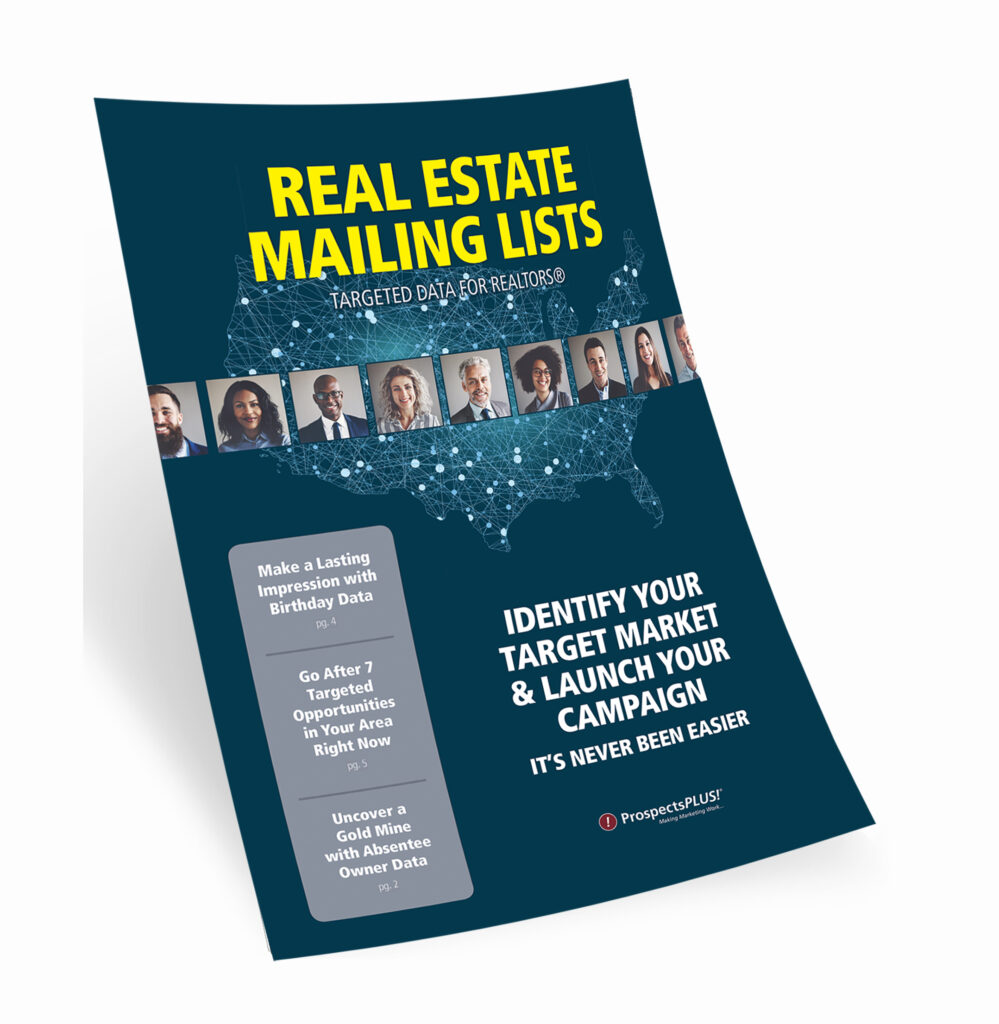 The Real Estate Mailing List Guide outlines the top tools for generating targeted prospecting lists including Baby Boomers, Empty Nesters, Investors, Lifestyle Interests, High-Income Renters, Move-Up Markets, and more. The Guide also defines done-for-you marketing campaigns to match these markets. –Click Here
5. Become a Listing Legend Free eBook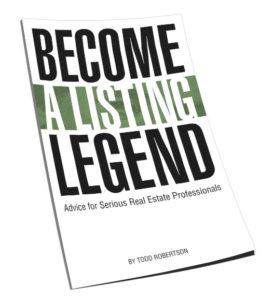 Ready to take a vertical leap in your real estate career? If you're looking for inspiration…and the tools and methods to dominate a market and go to the top in real estate…you'll find them in this free book. – Click Here
6. The Free Online ROI Calculator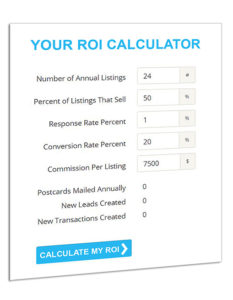 Consistency and automation are the keys to success. Discover how effective direct mail marketing can dramatically increase your bottom line. Enter your statistics in our Free online ROI Calculator and click the 'CALCULATE MY ROI' button to see your results instantly! –Click Here
7. The Free Real Estate Marketing Guide "CRUSH IT"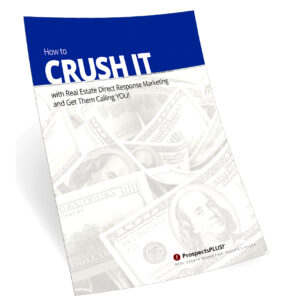 The "Crush It" Guide includes easy steps to launching an effective direct mail marketing campaign, how to create a targeted prospect list, the perfect way to layout marketing materials for success, seven opportunities available to target in your area right now. –Click Here