From Expired to New Client – Here's How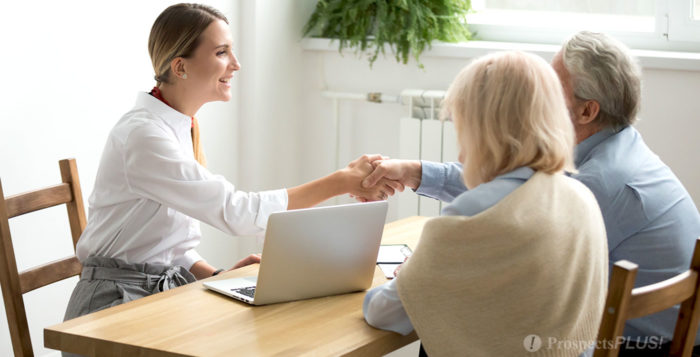 The Killer Tools That Make it Happen
Working with sellers of expired listings is almost always a great listing opportunity. Granted, some are disillusioned, worried and flat out angry they didn't get results the first time around. But most of the time – they're still motivated to sell.
One of the first things you have to do when working with Expireds is to help them figure out why their home didn't sell. Was the selling price a factor, the terms, or maybe the home's condition?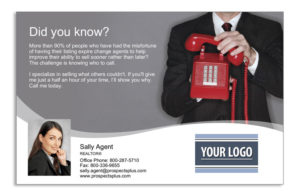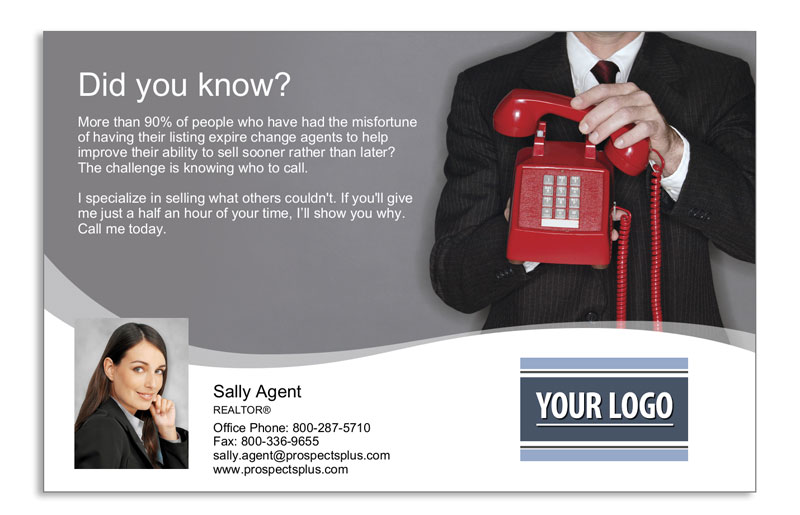 Whatever it was, the key to keeping a bad outcome from happening again is to make sure your sellers are 100% onboard and invested in creating a successful end result.
Using visuals aids while discussing an effective action plan can help you communicate with your clients more clearly.  In addition, they lend an extra layer of authority to the conversation, appeal to both auditory and visual thinkers and help you and your clients stay on track.
Killer tool #1 – The Merchandising Review
The Merchandising Review is the perfect visual tool for walking sellers through the potential pitfalls that can happen if you don't follow a success track when listing a property.
It demonstrates some of the top reasons why a home will or will not sell.  Using this tool allows you the ability to make whatever adjustments are needed, with a sound explanation, to help get your clients on board.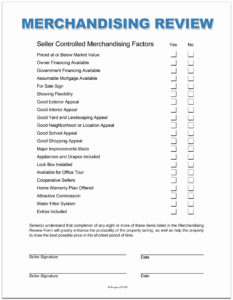 Did I mention it's free?
Yes, it's one of many of our free resources available to you. Click here to go to our Resource Page and download the Merchandising Review now.
While you are there, download the 6 Pitfalls of Overpricing Free Report too – it's a must-have for today's listing presentation.
Killer tool #2 – Get Their Attention
Now that you have the perfect tool to guide you through the selling process with your clients, it's time to make those Expireds aware of their neighborhood expert and get them raising their hands for help.
At least twice a week, pull the Expireds in your market and send them a series of 3-5 postcards from our Expired Series, mailing one every 5-7 days. Use the back of the postcard to announce that you have a "highly effective tool" that will help determine what went wrong with their home sale and ensure it doesn't happen again.
Invite them to call you for a copy of their own. It's a great way in the door to these potential sellers.
Begin to go after Expireds today by sending the Make Sure it Doesn't Happen Again postcard from the Expired 7 Series.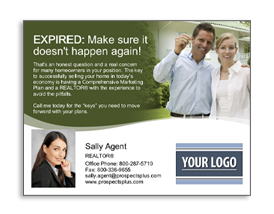 It includes the perfect message to begin a conversation that's already going on in the minds of these disappointed sellers.
Need help targeting the perfect niche of sellers or buyers? Use our mailing list tool to create the ideal list or call our support team for assistance at 866.405.3638!
PLUS: When you have time…here are 3 free ways we can help you CRUSH IT in 2018!
1. The Free 2018 Real Estate Business Plan.
Treat your business like a business it is vital to long-term success in this industry. Some agents may put together elaborate business plans, yet there's something powerful about keeping it simple. Check out our one page Online Real Estate Business Plan  – Click Here
2. The Free Online ROI Calculator. 
Consistency and automation are the keys to success. Discover how effective direct mail marketing can dramatically increase your bottom line. Enter your statistics in our Free online ROI Calculator and click the 'CALCULATE MY ROI' button to see your results instantly! – Click Here
3. The 12 Month Done-For-You Strategic Marketing Plan.
The Real Estate Marketing Planner is a powerful 12-Month-Guide that strategically defines what marketing to do when. Four key market segments are included, Niche Marketing, Listing Inventory, Geographic Farming, and Sphere of Influence – Click Here  – Click Here
Also…check out these cool tools 🙂
 3 Click Postcards – Just snap a home photo & create a postcard all from your mobile phone
MLS Mailings – Automated Just Listed, Just Sold Postcards