Why all Agents Should Choose a Real Estate Niche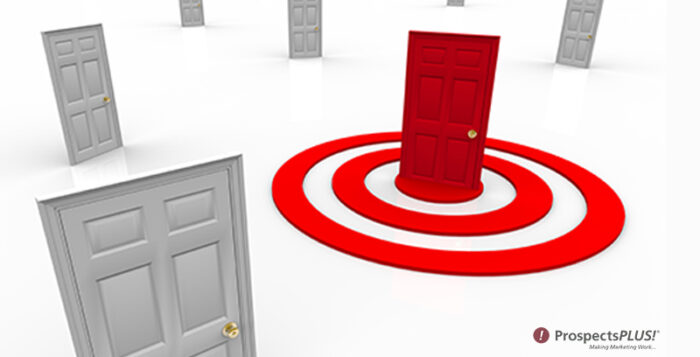 In the medical field, a physician that deals with the masses is a general practitioner. In the real estate industry, an agent that deals with the masses is . . . well, a real estate agent.
Just as there are medical specialties like neurosurgery and psychiatry, so are there specialties in real estate, yet the industry's professionals have been slow to catch on.
Seth Godin, author, entrepreneur, marketer, and public speaker, in a speech to a group of real estate agents, talks about micro-specialization and claims that it's the best way to build financial assets for the long haul.
Micro-specialization is drilling down into the various specialties you might offer and choosing just one. So, instead of being the guy or gal in town that handles everything from condos to ranches, you would be the Empty-Nest expert or the Move-Up Market expert.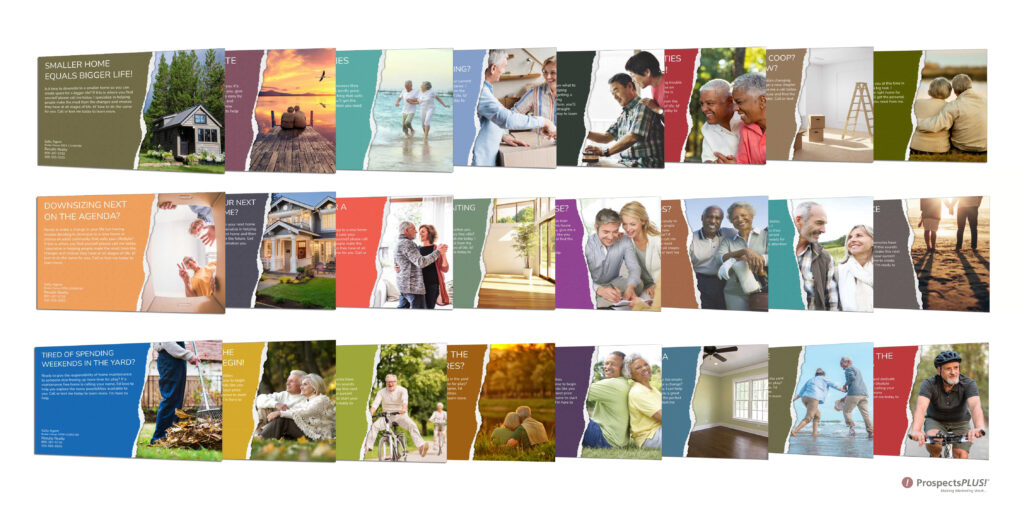 Then, you can employ hyper-targeted marketing until you own that specialty. It's not a quick process, but if you stick with it, you will find long-term success.
Some Markets aren't Conducive
Niche marketing in large real estate markets, such as Los Angeles or Chicago is easy. Agents in tiny markets, however, will probably find that the strategy narrows your potential client pool drastically and the benefits you might find in a large market just won't present themselves.
Sure, it's a Scary Thought
Many real estate agents are cut from the same cloth. They present like they're unique in their market yet copy other agents. Does "It's a GREAT time to buy a home!" ring a bell?
Why?
Because everyone else is doing it and because breaking away from the pack is frightening to many people. So, they allow the fear of driving away even one potential client to fuel their march, in lock-step, with every other agent in town.
Godin likens this fear to burning all other bridges in the industry. But to become memorable – to own a specialty – you must burn those bridges. You must step outside the safety zone of the pack.
The Bonus
Choosing a specialty comes with a bonus – branding and targeted marketing are a snap. Once you've settled on a niche, you know exactly who your audience is, you know where to find them and, sometimes, even their ages.
"Let me tell you, the day I decided to cut all the other specialties loose to concentrate on my niche, I was terrified. The future was so unsure, but I did it anyway," one of our Florida clients recently told us.
"Am I sorry? No way!"
If you want to stop chasing business, choose a niche and own it. Become the First Time Buyer Specialist, the Absentee Owner Expert, or the Condo King or Queen and let prospects come to you instead of you chasing after them — while competing with every other generalist in town.
You won't be sorry.
RIGHT NOW! Renter Scheduled Campaigns are on sale 10% OFF the first month (sale ends 4/24/21).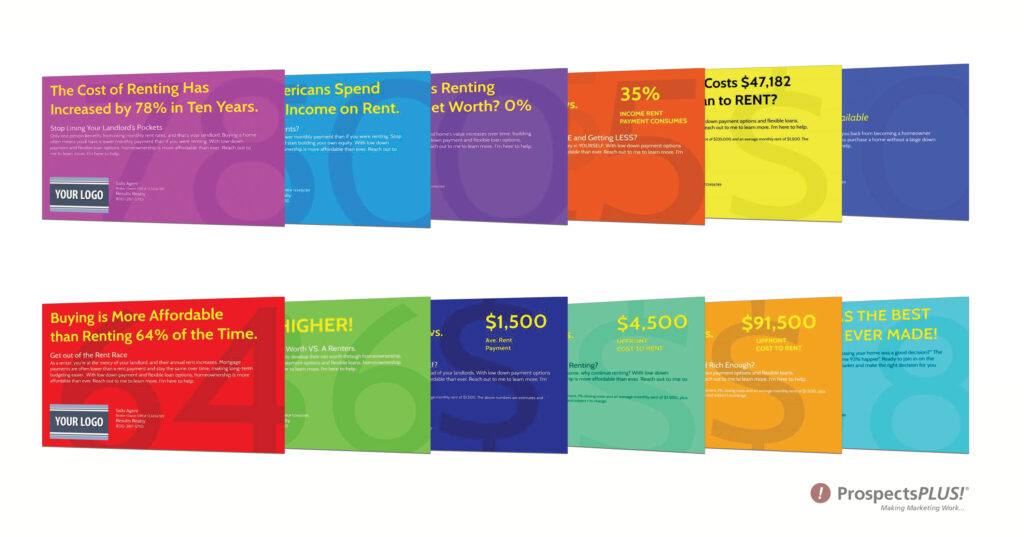 TO LAUNCH A RENTER CAMPAIGN:
Launch a Renter Campaign by clicking the "GO NOW" button, below (from a desktop or laptop computer).
And, remember, YOU DON'T PAY until each mailing goes out (cancel or change up until the night before each mailing. The price shown at check out is per mailing, not campaign total).
Please reach out to our support team at 866.405.3638 with questions or if there is anything we can do to help you with your success.
---
PLUS: When you have time…here are some helpful resources we've made available to support your success.
1. The Free 12 Month Done-For-You Strategic Marketing Plan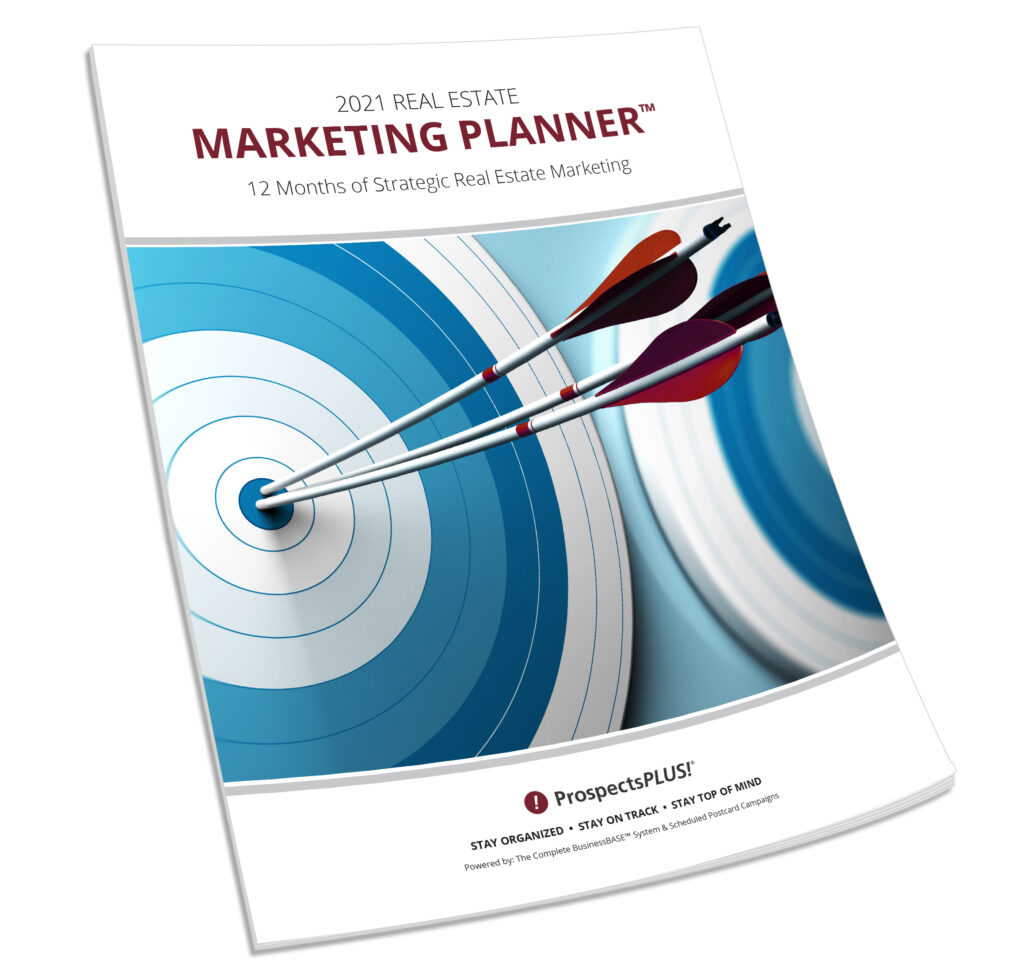 The Real Estate Marketing Planner is a powerful 12-Month-Guide that strategically defines what marketing to do when. Four key market segments are included, Niche Marketing, Get More Listings, Geographic Farming, and Sphere of Influence. –Click Here
2. The Free Interactive Real Estate Business Plan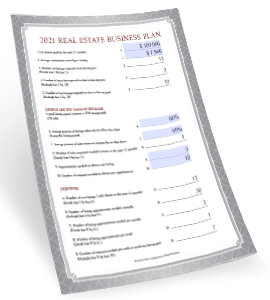 The Free Interactive Real Estate Business Plan allows you to enter your business goals for this year and get a breakdown of how many prospects, listings, closing, and so on are needed to reach your goals. – Click Here
3. Become a Neighborhood Brand
Become branded in a specific neighborhood with a 12X15 marketing piece sent automatically each month to an exclusive carrier route. Watch this video to learn more or Click Here.
4. The Free Real Estate Mailing List Guide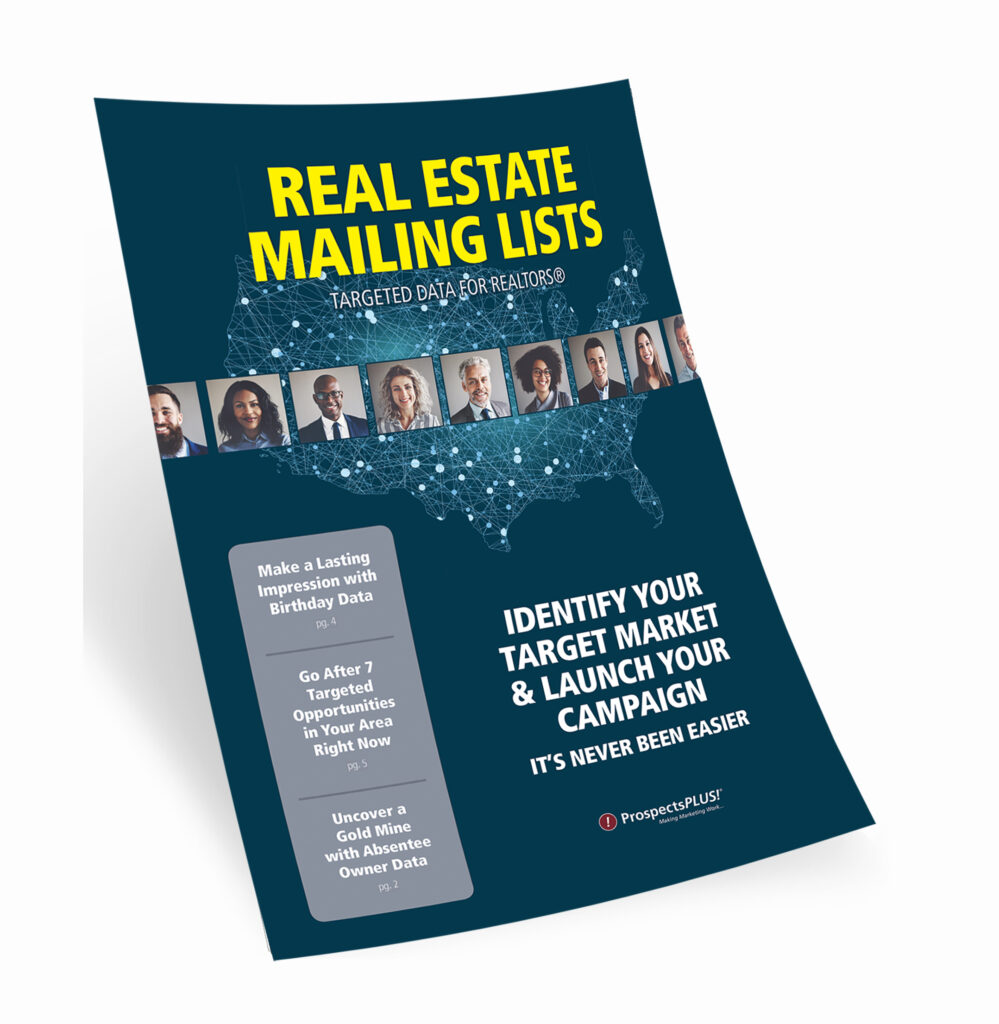 The Real Estate Mailing List Guide outlines the top tools for generating targeted prospecting lists including Baby Boomers, Empty Nesters, Investors, Lifestyle Interests, High-Income Renters, Move-Up Markets, and more. The Guide also defines done-for-you marketing campaigns to match these markets. –Click Here
5. Become a Listing Legend Free eBook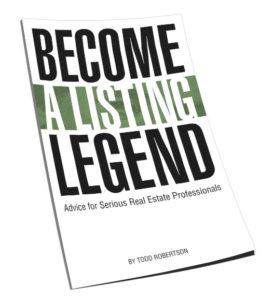 Ready to take a vertical leap in your real estate career? If you're looking for inspiration…and the tools and methods to dominate a market and go to the top in real estate…you'll find them in this free book. – Click Here
6. The Free Online ROI Calculator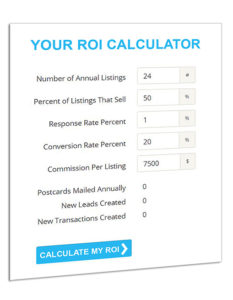 Consistency and automation are the keys to success. Discover how effective direct mail marketing can dramatically increase your bottom line. Enter your statistics in our Free online ROI Calculator and click the 'CALCULATE MY ROI' button to see your results instantly! –Click Here
7. The Free Real Estate Marketing Guide "CRUSH IT"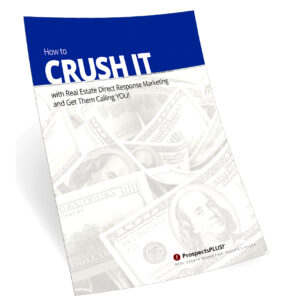 The "Crush It" Guide includes easy steps to launching an effective direct mail marketing campaign, how to create a targeted prospect list, the perfect way to layout marketing materials for success, seven opportunities available to target in your area right now. –Click Here