In the words of the ultimate real estate marketer, Dean Jackson, "If you have one listing, you actually have an opportunity for at least five transactions." Dean Jackson is the founder of GoGoAgent and Listing Agent Lifestyle. The following is his breakdown of how to turn one listing into 5 or more transactions using his listing multiplier method.
The Listing Multiplier Index
To understand your current ability to multiply your listings you need a measurement tool that defines where you stand and what you are leaving on the table. Enter the Listing Multiplier Index, a tool created just for this purpose.
Before you figure out where you stand, let's review the 5 transactions available to you that all stem from that one, initial listing.
Listing Opportunity Number One:
Of course, your first opportunity is to actually get your initial listing sold which is where most agents focus their attention, right? You follow the three Ps, price it right, put it in the MLS, put up a sign, and pray it sells (ok four Ps). And, usually, it does.
You did your job, you launched a property and got it out there, a buyer came along and purchased the property, and now everybody celebrates. You walk away smiling content with your commission.
Listing Opportunity Number Two:
Hold on, don't walk away so happy. You missed the opportunity to find the buyer. The person who actually buys the house you listed.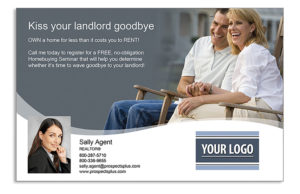 You have a chance to double-end your listing if you're in an area where that works for you. It's a wonderful way to make twice as much money from every transaction – find the buyer who's going to buy the house you list.
Listing Opportunity Number Three:
So you are now on the hunt for the perfect buyer for your listing, guess what, you have just opened up another opportunity. That buyer you find, if not interested in your listing, may buy another house through you, cha-ching, that's the sound of opportunity number three.
Listing Opportunity Number Four:
Because of the marketing that you are doing in the neighborhood of your original listing, if you play your cards right (and market right), you now have an opportunity to get another listing in this same neighborhood. Time to make sure everyone knows who that neighborhood's expert agent is.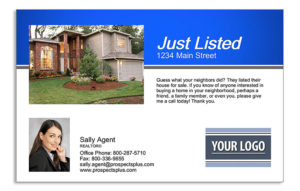 Listing Opportunity Number Five:
The most important opportunity to orchestrate at the time you are setting up your initial listing is your referral from the seller. Do not leave your chances for a referral sitting passively in the realm of  "wing and a prayer". Start to plant this seed early on with your seller, so it is a natural occurrence for them to provide you with referrals by the end of their experience, if not before.
Time to check your score.
To determine your score, use the last 10 listings that you have had. You get one point for selling your listing, one for finding the buyer, one for finding additional buyers to work with, one for getting another listing in the neighborhood, and one for your referral. You have the ability to achieve 50 points total, that's 5 points (transactions available) for each of the 10 listings.
How many points out of 50 did you have? The score I find most agents fall into is between 8 and 15. Maybe you ended up with 10 points total, meaning all of your listings sold, but nothing more.
You achieved those 10 listings because your current "system" is set up to get a property on the MLS, stage it, price it right, promote it to other agents and get the property sold quickly.
In the past, you may have celebrated your average 7 to 10 days on market or your 98% of the asking price or 99% or 102% or whatever it is. But the reality is you likely lost a lot of money as well.
Money left on the table
Let's take another look at your initial listing and say that each side of those transactions is worth $10,000. If you're in an area of $300,000 homes or $350,000 homes, you're looking at a $10,000 commission times 10 listings, which means you would have made $100,000. But what you missed out on was the $400,000 that you could have had if you had created a systematic way of multiplying your listings.
Just focusing on this fact can make a difference for you going forward. Even simple awareness can change things. Knowing that you've lost $400,000 on the last 10 listings that you had, that's an interesting place to start over from.
Your listing index number
So to complete this picture let's use the Index. Take the score you ended up with above we'll use 10 for our example, and divide it by 10 to get an index. If you had 10 listings and we divide that by 10, it gives you an index of 1.0. If you had 15, you would have an index of 1.5.
What this translates to is with your current system every listing that you take is worth one transaction or 1.5 transactions, depending on your index score. This means your missing out on three or more possible transactions from that listing.
Now you can see why becoming focused on taking the " listing multiplier" approach is the answer. Rather than the approach that you don't need to do Just Listed/Just Sold cards, infoboxes, or open houses because all of your listings sell so quickly.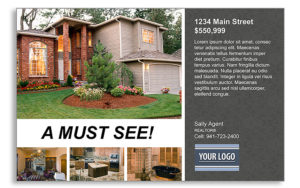 All of those things that you currently may feel "you don't need to do," are costing you money when you think of it in this context. Specifically, if your goal is to maximize the dollars you get out of every listing you touch.
Your business' future
By focusing on the above method, I've seen agents go from a 1 on the Listing Multiplier Index to a 3.5, with some simple changes and attention to detail. They went from making $10,000 in commission to  $35,000 from one initial listing! That's working smarter at its finest.
Imagine what it will be like to turn every listing that you take into multiple transactions. Imagine what kind of effect that will have if every time you take a listing, instead of getting one transaction, you get three or more.
What kind of impact will that have on your business going forward?
To learn more about the incredible tools and resources Dean has available for agents go to GoGoAgent.com and ListingAgentLifestyle.com.
Need help targeting the perfect niche of sellers or buyers? Use our mailing list tool to create the ideal list or call our support team for assistance at 866.405.3638!
PLUS: When you have time…here are 3 free ways we can help you CRUSH IT in 2018!
1. The Free 2018 Real Estate Business Plan.
Treat your business like a business it is vital to long-term success in this industry. Some agents may put together elaborate business plans, yet there's something powerful about keeping it simple. Check out our one page Online Real Estate Business Plan  – Click Here
2. The Free Online ROI Calculator. 
Consistency and automation are the keys to success. Discover how effective direct mail marketing can dramatically increase your bottom line. Enter your statistics in our Free online ROI Calculator and click the 'CALCULATE MY ROI' button to see your results instantly! – Click Here
3. The 12 Month Done-For-You Strategic Marketing Plan.
The Real Estate Marketing Planner is a powerful 12-Month-Guide that strategically defines what marketing to do when. Four key market segments are included, Niche Marketing, Listing Inventory, Geographic Farming, and Sphere of Influence – Click Here  – Click Here
Also…check out these cool tools 🙂
 Three Click Postcards – Just snap a home photo & create a postcard all from your mobile phone
MLSmailings.com – Automated Just Listed, Just Sold Postcards