Whew – that 2017 housing market was a tough one for listing agents.
A paralyzing lack of inventory had most scrambling to find homeowners who were even partially interested in selling.
Our friends at Zillow claim that inventory was down 10.5 percent through November of last year; this contributed not only to the familiar bidding wars but helped drive up home values as well.
So, look at the bright side: there's a whole lot of Americans sitting on some yummy equity right now. Your job is to convince them to get at that equity by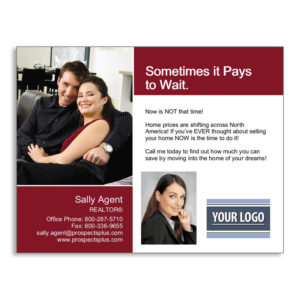 selling their homes and moving up (Our Fence Sitters Postcard Series is the perfect market solution to gain this niche's attention).
It's time for an adjustment in your marketing plan – at least until the inventory shortage eases.
And, a brush up on "the basics" will help with tweaking the plan.
Start with the warm stuff
Remember when you first started in real estate? The answer to "how do I get business?" was typically met with "reach out to everyone you know."
And, that advice is still pertinent.
Dust off the CRM and dig into it, starting with the warmest contacts. Reach out to family, friends, former colleagues, parents of your kids' friends, and anyone else who you have even a modicum of a relationship.
Ask them who they know who may be thinking of selling their home.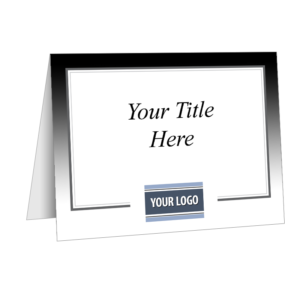 Our customizable notecards are a great way to reach out to your sphere with a personalized message that will generate interest and feedback.
Don't be discouraged if your contacts can't think of a soul who wants to sell. You're now top-of-mind if and when that changes.
Now, take a look at all the potential clients you've spoken with in the past – especially anyone that requested or received a listing presentation but ended up not selling.
This tactic worked for St. Paul broker Teresa Boardman. First, she determined that they hadn't listed with someone else and then she contacted them.
Shortly after starting the tactic she reported that "One I'm going to list for sure and another one looks like a real strong possibility and another is trying to decide if he should rent out the house or sell it.".
Cool off a bit
If you think that every other agent in town is pursuing canceled, withdrawn and expired listings, Tom Ferry coach Tom Toole would beg to differ with you.
He looks at an expired listing as "opportunity," because "most people are afraid to call them."
And, it works for him. In a case study at tomferry.com, Toole reports that his annual gross commission income from working with expired listings is $525,000. His marketing investment is $3,000 a month.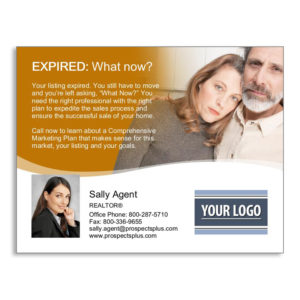 He makes those icy-cold calls and those that aren't ready to re-list go into a drip campaign. This is where your newsletters and postcards can really pay off.
If you are getting ready to go after this lucrative niche our Expired Postcard Series is an effective solution.
Cast a wider net
The media isn't a friend of listing agents right now – with their endless stories of bidding wars, rapidly escalating home prices and nationwide inventories so tiny it's all but impossible to find a home.
It's no mystery why homeowners are reluctant to sell.
Avoid the frustration of trying to get these listings and go after homeowners who don't have to sell – absentee owners.
Our Listing Inventory Postcard Series offers postcards with content that effectively reach out to these absentee owners.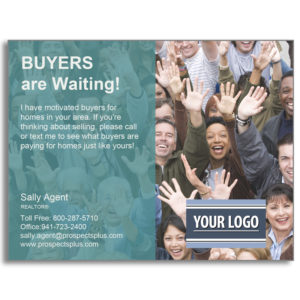 Depending on how far away they live from their investment property they may have no idea how values have skyrocketed and the equity they're currently sitting on.
While the new tax plan benefits landlords, if they crunch the numbers they may just find that cashing out right now is a good plan.
Nearly 80 percent of landlords plan on owning their properties for five years, so seek out those who have owned for at least three years. You can get that specifically targeted mailing list here.
Tip: Pursuing absentee owners won't work in an area with rapidly rising rents.
If you choose to use direct mail marketing for absentee owners, consider these suggestions from Louisville, Kentucky real estate investor Sharon Vornholt:
Personalize your direct mail – Use the owner's name, instead of "Homeowner."
Use the same "best practices" for this mail as you do your blog posts: Lots of white space, subheadings and bulleted points.
Don't talk about you or your brokerage. Get to the point quickly and address the benefits for the homeowner (such as an increase in value).
Nobody knows when the inventory problem will ease, so plan on sellers being reluctant to jump into the market for the foreseeable future. That makes this a good time to get back to the basics if you hope to list – and last.
Start now by sending out our customizable notecards to at least 100 people in your sphere of influence today.
Need assistance taking your marketing to the next level?  Call our support team at 866.405.3638 today!  
PLUS: Whenever you have a moment…here are 3 things to check out that will help you CRUSH IT in 2018!
1. The Free 2018 Real Estate Business Plan
Treat your business like a business it is vital to long-term success in this industry. Some agents may put together elaborate business plans, yet there's something powerful about keeping it simple. Check out our one page Online Real Estate Business Plan – Click Here
2. The Online ROI Calculator
Consistency and automation are the keys to success. Discover how effective direct mail marketing can dramatically increase your bottom line. Enter your statistics in our Free online ROI Calculator and click the 'CALCULATE MY ROI' button to see your results instantly! – Click Here
3. The 12 Month Done-For-You Strategic Marketing Plan
The Real Estate Marketing Planner is a powerful 12-Month-Guide that strategically defines what marketing to do when. Four key market segments are included, Niche Marketing, Listing Inventory, Geographic Farming, and Sphere of Influence – Click Here
Also…check these out 🙂
3 Click Postcards – Just snap, tap, send all from your mobile phone
MLS Mailings – Automated Just Listed, Just Sold Postcards