It Happened on My Street
A Guest Blog by Brian Fox, Benutech, Inc.
It happened on my street… and I would not be surprised if you have seen it occur on yours. A for sale sign goes in the ground… and presto –  soon after, more for sale signs start popping up. It's an interesting phenomenon, but it seems to hold true in markets from coast to coast. For those reasons, you hear top real estate coaches in the industry advise their students to, "Find areas where homes are selling and market into those areas!" It works. It's a big informational edge that increases agents marketing success rates.
So let's take a moment and look at this turnover rate idea a bit closer. Here's what happened on my street: no properties had been listed on my street for more than a year. Then a property went on the MLS market in June of 2015. By October, two more homes on my street went on to MLS priced similarly. All of them closed by January 2016, so in back to back months (March and April of 2016) two more homeowners on my street decided to list their properties for sale. Coincidence?
Maybe… But that's five homes for sale on my street in the past year, when there were none listed the previous 12 months.  Not only that, but within my subdivision, there is not another street that has had more than two homes listed or sold within the same time period of time. Heck, I have even entertained the thought of selling my home at the prices homes are selling at on my street! The sign posts have even got me thinking.
So in my opinion, along with the opinions of those high profile real estate coaches, it's true… when folks see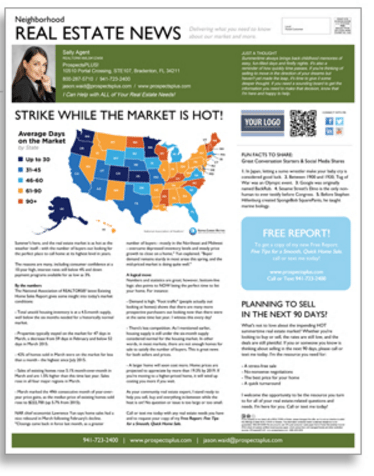 sign posts in the ground it gets them thinking… "If I could get that much for my home, I would sell". Or, "If that home can sell for that price, and it's smaller than mine, then mine could sell for much more…"  So the bottom line:  Home sales in a community seem to get the selling ball rolling!  For a real estate agent, that's a very good thing.
The only problem with turnover rate though is tracking it. There has not been an easy way to locate high rates of turnover in communities. Even if your title company or an assistant that you employ was willing to help you crunch the numbers to find the higher turnover rate areas… it's time consuming.
That's the reason we added the Tract Utility tool to Benutech, Inc.'s ReboGateway product.This tool instantly groups homes together by FIVE different property groupings, and displays the groups from highest turnover or sales rate to lowest rate in seconds. That's SECONDS, not days!  Not only is Tract Utility providing quick, targeted results, but it's also grouping homes in groups small enough for agents to easily identify and utilize.  Tract Utility breaks geographic areas down from Census Tracts to all the way to the housing tracts that homes are built into.  What's the most popular grouping? It's been the "Postal Carrier Route" grouping, which is the same group of homes that the US Postal Service uses when delivering 'Every Door Direct Mailings' (EDDM).  EDDM is the least expensive way to deliver mail, which cuts the price of mailing down to 1/3 the price of a postage stamp per door.
So as a real estate agent, where should you start? Right here:  Successful farming is created by repetitive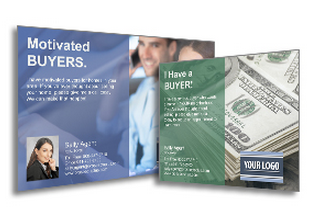 actions in the farm area. You can't plant a seed (Mailer #1) and expect to reap large results in farming. It's not enough care, not enough action to create a successful farm.  Successful farms are created with regular, repetitive contact at properties in your farm.  In crop farming the repetitive actions would be water and nutrients.  In real estate, its repetitive actions of mailers, door knocks, phone calls and the delivery of valuable useful information to homeowners that creates large crops of buyers and sellers. That's why we love working with and partnering up with our friends from ProspectsPLUS.com. We provide the data and they provide the branding tools such as the impressive Market Dominator. It's the perfect way to brand yourself in a farm area, and make yourself a known entity and celebrity to the homeowners, by showing you care about them and the community.
But now let's talk about technology and farming. Farms can be created in any geographic area… but farming in all geographic areas are NOT the same. Not even close. You could choose to farm in the dry, rocky soil of the desert… and if you use tons of water, shade, and constant care, you may be able to create a successful farm.  But if you are smart, and chose an area of soft, fertile soil, a mild climate, in an area with lots of available water… wouldn't you have a much better chance of creating a highly successful farm? Of course!  The place you choose to begin your farming is a very important decision. The correctly chosen area will result in more successful farms that are much easier to create. So select the area that is right for you and your farming.
So don't just choose an area to farm that is closest to where you live or work – it may be dry, rocky soil in the desert… (and so 1990's style of real estate farming).  Instead, you'll want to crunch the numbers to find the community that has a perfect combination of…
Lack of solid presence of any one agent
high turnover rate
Solid sales prices
High homeowner saturation (as opposed to a large renter population)
This way, when you are ready to start investing in your geo farm, you know that you've got a market segment that has the highest potential for success.  You can do this on your own with the help of your title company and spreadsheets or acquire access to www.rebogateway.com and use the Tract Utility to find fertile farming areas in your neighborhood. Use that valuable information to identify the top postal carrier routes, or top housing tracts with the highest turnover rates nearest you.  Then begin your farming in these hand-picked farm areas using direct response tools such as the Market Dominator, Listing Inventory Series, or Neighborhood Update postcards from ProspectsPLUS.com, and a smart strategy of follow up via canvassing, door hangers, and phone calls, and you'll be on track to build a successful farm that will continue to reward you with listings and referrals for years to come.
Join us for this week's webinar "How to Pick the Perfect Geo Farm", Thursday at 1pm Eastern. Register here.  

Interested in finding out of if the Tract Utility tools and ReboGateway is right for you? Call the ReboGateway support team today at 866-887-0206 or email them today to set up a one on one demonstration at sales@benutech.com.
Interested in learning more about the ProspectsPLUS.com tools such as the Market Dominator to earn a 20% market share in the geo farm of your choice? Contact our team today at 866-405-3638 or visit us online at www.prospectsplus.com.