Congratulations to the $250 Gift Card Winner of our November Agent Strategy Challenge!
Carol Nacarato!
Here's what Carol shared as her November Challenge Marketing Strategy!
"I give 'For Sale By Owners' the Real Estate News to help them market there home and of course so they know to call me when they need help".
What a smart and creative way to embrace your target community! Well done Carol!
To give you a little more insight into Carol's other marketing habits we've shared a few marketing pieces (below) she has sent out from ProspectsPLUS! including Just Listed postcards, and Real Estate News.
Need help targeting the perfect niche of buyers or sellers? Use our mailing list tool to create the ideal list (it's easy) or call our support team for assistance at 866.405.3638!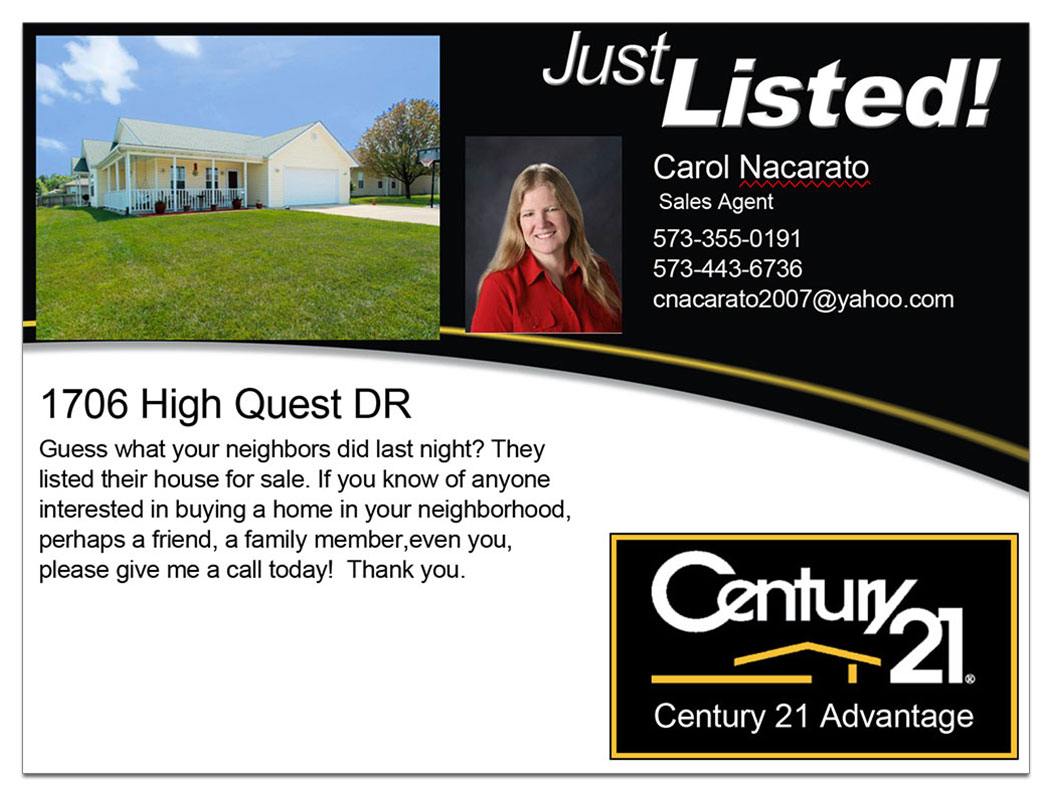 PLUS: When you have time…here are 3 free ways we can help you STILL CRUSH IT this year!
1. Become a Listing Legend Free eBook.
Ready to take a vertical leap in your real estate career? If you're looking for inspiration…and the tools and methods to dominate a market and go to the top in real estate…you'll find them in this free book. – Click Here 
2. The Free 2019 Real Estate Business Plan.
Treat your business like a business it is vital to long-term success in this industry. Some agents may put together elaborate business plans, yet there's something powerful about keeping it simple. Check out our one page Online Real Estate Business Plan  – Click Here
3. The 12 Month Done-For-You Strategic Marketing Plan.
The Real Estate Marketing Planner is a powerful 12-Month-Guide that strategically defines what marketing to do when. Four key market segments are included, Niche Marketing, Listing Inventory, Geographic Farming, and Sphere of Influence – Click Here
4. The Free Online ROI Calculator. 
Consistency and automation are the keys to success. Discover how effective direct mail marketing can dramatically increase your bottom line. Enter your statistics in our Free online ROI Calculator and click the 'CALCULATE MY ROI' button to see your results instantly! – Click Here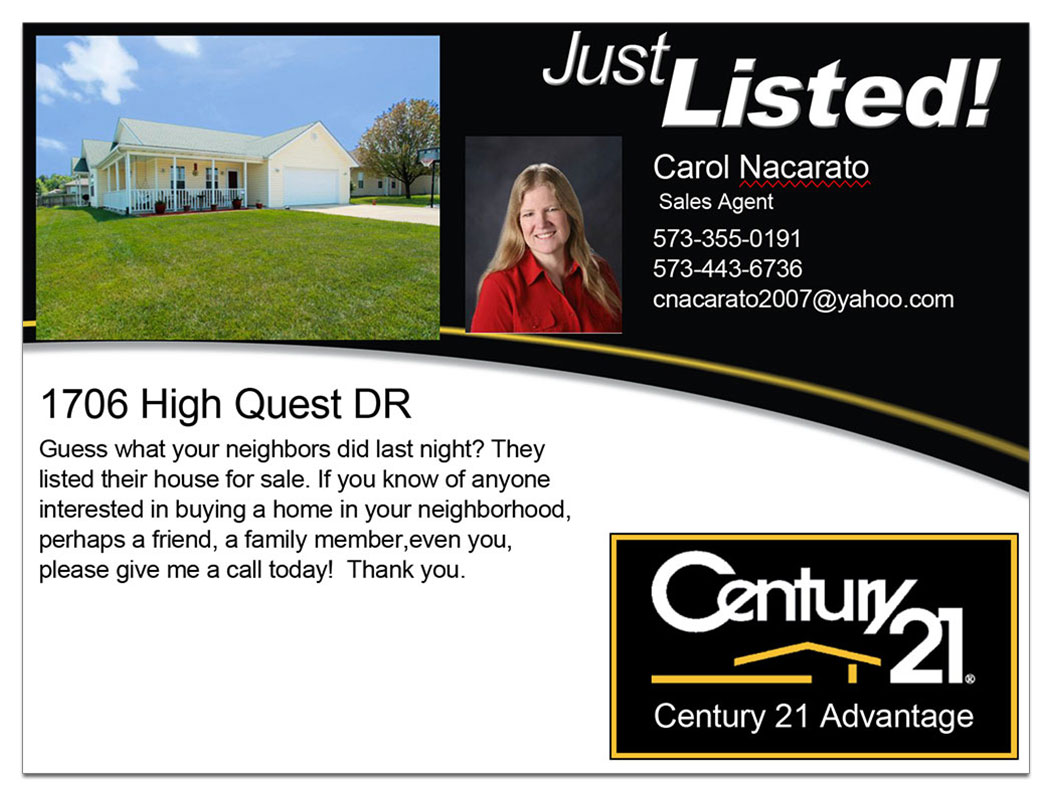 Also…check out these cool tools 

 Three Click Postcards – Just snap a home photo & create a postcard all from your mobile phone
MLSmailings.com – Automated Just Listed, Just Sold Postcards
Market Dominator System – Become a neighborhood brand
Our business flourishes from recommendations in the same way yours does. We would be very grateful for your recommendation of our products and services – Recommend us here
Want to Refer a friend or colleague? Refer them, Here. THEY get a Free $25 Gift Card and YOU become their hero. BTW, you also get a $25 Gift Card too (now that's what I'm talking about)!