An Interview with Marketing Guru Dean Jackson
By Julie Escobar
When you want big marketing ideas with smart research and strategies to back them up, you want to listen to Dean Jackson.  With humor and character, Dean not only takes agents OUTSIDE the box, he challenges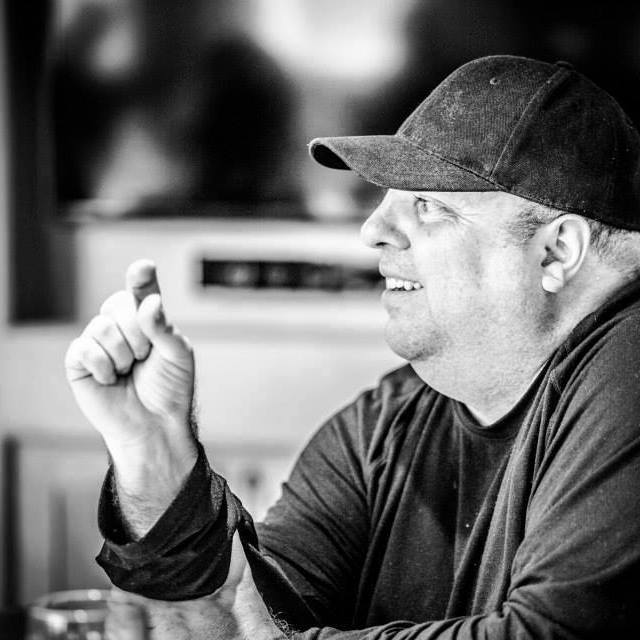 them to leave the "box" in the dust and look to unconventional, creative strategies that make good solid business sense.  So when we heard about his Listing Multiplier – we knew we wanted to share it with all of you.
Q:  Dean, I read your awesome white paper on the Multiplier – can you give our readers a little nutshell of what this powerful concept is please?
A:  Sure, the big idea here is to have a sense of what you are missing.  To start, I ask agents to think of their last ten listings, and score them, one point each for the following opportunities:
Get it sold
Find the buyer
Find the buyer that buys another house
Get another listing from it
Get a referral from the seller
Now you take your number out of 50 for these opportunities. They'll range from say, 8 out of 50 to 15 out of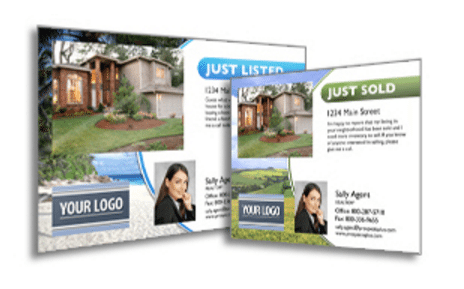 50.  In some cases, you're hitting every opportunity, in others, such as a listing expiring, you get zero points. What you get once you've done this exercise is a sense of what your  current system yields.
Now take that number and divide it by ten – that's your Listing Multiplier Index. So, say you have a 20 out of 50, divide that by 10 and you get 2. That means your current system yields 2 listings for every listing you take.  Now – the objective is to get that HIGHER.  Imagine if you could double that or more and turn every listing into three transactions!
Q:  Right? That would be awesome.  Can you share some ways readers can start to do that?
A:  Well yeah.  Start with Just Listed postcards.  Most of the time agents take the approach of, "I'll just put it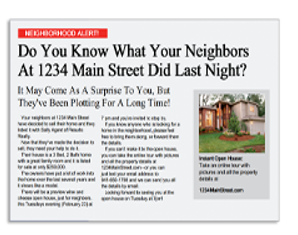 in the MLS. Right now, listings go fast, so we don't HAVE to market."  That's just short-sighted. Instead of looking at what has to be done to "get by", agents should be looking at using marketing such as Just Listed/Just Sold postcards, InfoBox flyers, single property websites, and instant open house landing pages — all to extend that one commission into many commissionable activities.  Listing puts you in the ballgame, then it's time to hit it out of the park.
Q:  Can you explain the Instant Open House Landing page please?
A:  Sure, you can learn more at www.gogoagent.com, but the idea is that you set up an instant landing page for the property address, people add their name and email address to download a pdf of all the property information.  Then you send a very simple, very conversational, expecting a reply email to those folks, and to buyers that might be interested in the home that says, "Got some people coming by the property at 23 Greystone tomorrow afternoon to see the house. Would you care to join them?"
That's it. No time, no details – just expecting a yes or no answer.  We had one open house where eighteen people showed up at once! That's letting your marketing do the work – generating buyers, new potential sellers and referrals. Now picture you have five listings, and you do the instant open house for all five – one at noon, one at 2, one at 3:30, 5 and 6:30. How great of a day would that be?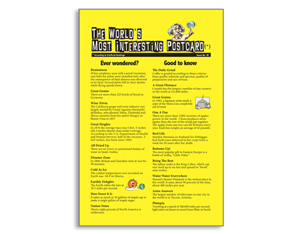 Q:  Pretty amazing, I'd say! One thing I know that you talk about with your GoGoAgent members is setting your marketing up in such a way that you're not having to make those dreaded "cold calls". Can you expand on that?
A:  Nothing I'd ever do would involve cold calls. No one likes to make them and no one likes to get them. I prefer to teach agents to use their email as a better communication tool. Short, conversational emails that make people feel like you are talking directly and specifically to them. That's leverage-able.
Your postcard marketing as well – put some personality to it. Think of your postcards for what they are – an opportunity to share a message. Not long ago I was in Missouri and I went to the Pony Express Museum.  It makes you think, you know?  Those young people on the Pony Express risked their lives to deliver a message.  Letters and communication were so important that people hired a government employee to take great risks to deliver them. We are still hiring a government employee to deliver our words to someone else – the least we can do is make them interesting! Think about what you would say if you were face-to-face.  Differentiate yourself. Give people something that helps them engage.
Q:  Any last words for our readers?
A:  I would say to really just dive into learning about how to use your Listing Multiplier Index to take your business to incredible levels.  When you think about what it would mean to you to take your multiplier from say a 1.1 to a 3.3 for your next ten listings, that would mean 20 extra transactions. If your average commission is $10,000 – that means an additional $200,000 per year. That's exciting!
Q:  I totally agree! I know agents would love to learn more about your creative, collaborative listing and sales ideas. How can they find out more?
A:  They can find everything they need at www.gogoagent.com.  Thanks!
Need help multiplying your listings? Call our team at 866.405.3638 or visit our site today at www.prospectsplus.com.