Your Facebook business page is useless for lead generation if you insist on using your posts to sell listings and advertise open houses to the exclusion of being, well, social.
Rule number one: Be of value
Use "value" as your cornerstone. Here's an example.
I love LinkedIn for real estate agent marketing. Its users fall under the ideal demographics for the average home buyer and seller. But it's one place you do NOT want to be salesy. People use the platform to network, not be sold to.
Which is why I stopped following a certain virtual assistant service. Everything she posted was an ad for her company. And, I mean, everything.
Ads aren't of value to me. At least not at LinkedIn. Not at Facebook, either, come to think of it.
To be of value to a Facebook follower, your posts need to be, above all, social.
They don't need to always be real estate-related, just interesting, surprising or helpful.
Chicago's Dream Town Realty nails it in the "interesting" and "helpful" categories. All posts (at least the ones we saw) are locally-oriented and full of pride for their city. The recently had a post on "Where to Go Sledding in Chicago" with a great photo of kids sledding at a local hill. This is a post that's highly shareable and ultra-local.
Yes, they share open houses and the occasional listing, but "occasional" is the operative word. And, they don't use the typical "salesy" jargon when they do share these items.
Where do you find these hot social media topics? Start with your hometown newspaper, your city's magazine (such as Dream Town Realty did), or another local source.
Scour the internet to see if your town or city made it onto the many "best places to retire," "best places to raise kids," or "best places to live" lists. Just enter into Google, with the quotation marks, "best places," "best neighborhoods or "best cities."
Trulia recently put out a list of the "best" neighborhoods in the country, broken down as best for kids, best for friendliness, etc. Maybe your market made it onto the list.
Compile your own, like the Dream Town Realty list. Here are some ideas:
The best yoga studios
Top spots to watch the sun set
The best dog parks
Best restaurant patio dining
Top hiking, biking, walking trails
Do a series on day trips from your town
Best restaurants for date night
Top staycation ideas
The list of local topics is just about endless when you start brainstorming. And, people love local topics.
Rule number two: Engagement is key
Real estate pros, by and large, do an admirable job posting to Facebook. Sadly, most aren't engaging their followers.
So, why do non-profits on Facebook have such a high rate of engagement with their posts? This is just my opinion, but non-profits, because they aren't selling anything, are non-threatening. But, the top organizations are also posting the right content.
The number one non-profit on Facebook is Ted, an organization "devoted to spreading ideas". It's a place you can find answers to your most burning questions.
Which makes for excellent Facebook fodder. A recent Ted Talk video post showing 'how to do math in your head' received a decent amount of engagement (nearly 700 comments, so far), it was shared more than 3,000 times. It was viewed 387,000 times.
Who knew so many people wanted to learn how to add and subtract in their heads?
When you're stuck for content, share a post from Ted, or NPR, number 3 on the list of most popular non-profit Facebook pages.
Don't make every post all about you. Nobody cares that you're willing to help them "buy or sell a home." Few care that you're holding an open house or that you took a new listing.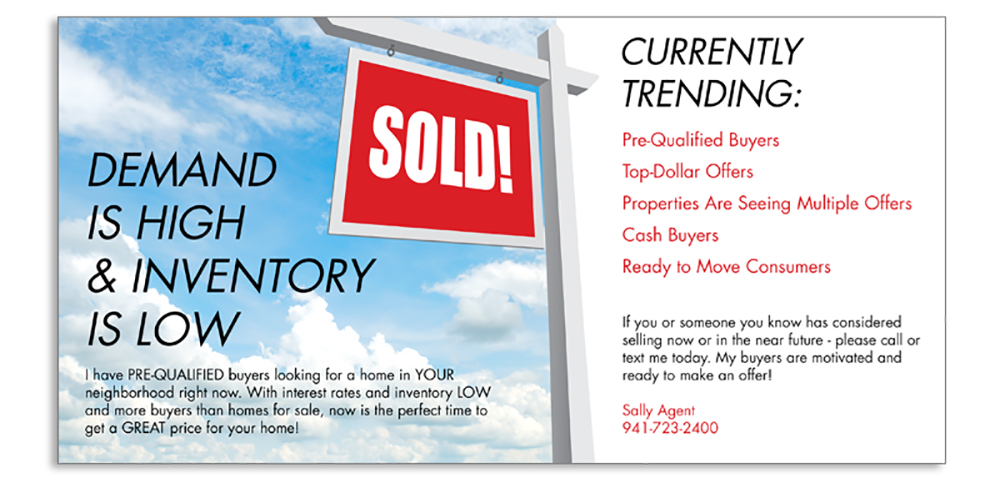 Think about what makes you interact with a Facebook post and head in that direction with your real estate page.
Engage your audience by sending at least 100 Demand High, Inventory Low postcards from the Content Card Series to an area where you want more listings.
Need help targeting the perfect niche of buyers or sellers? Use our mailing list tool to create the ideal list (it's easy) or call our support team for assistance at 866.405.3638!
PLUS: When you have time…here are Free ways we can help you have an INVINCIBLE 2019!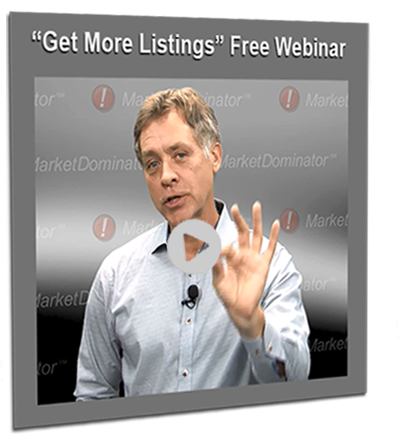 1. "Get More Listings" Free Online Webinar
"Get MORE Listings & Begin to Dominate Your Market!" Free online webinar. Learn the 3-7-27 strategy for explosive growth, why 95% of agents have less than 20% market share, and how to become the agent everyone competes against. Watch it now.  – Click Here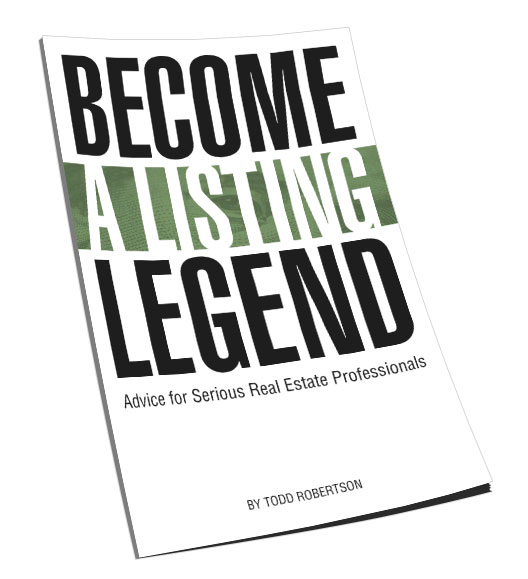 2. Become a Listing Legend Free eBook 
Ready to take a vertical leap in your real estate career? If you're looking for inspiration…and the tools and methods to dominate a market and go to the top in real estate…you'll find them in this free book. – Click Here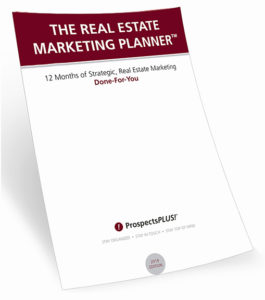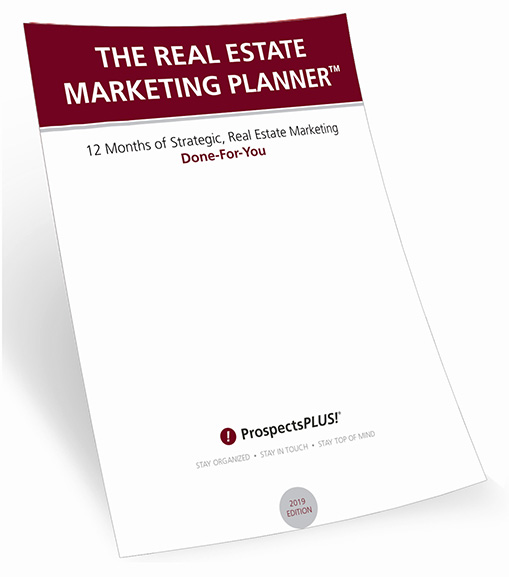 3. The 12 Month Done-For-You Strategic Marketing Plan
The Real Estate Marketing Planner is a powerful 12-Month-Guide that strategically defines what marketing to do when. Four key market segments are included, Niche Marketing, Listing Inventory, Geographic Farming, and Sphere of Influence. – Click Here
4. The Free One-Page Real Estate Business Plan
Treat your business like a business it is vital to long-term success in this industry. Some agents may put together elaborate business plans, yet there's something powerful about keeping it simple. Check out our one page Online Real Estate Business Plan.  – Click Here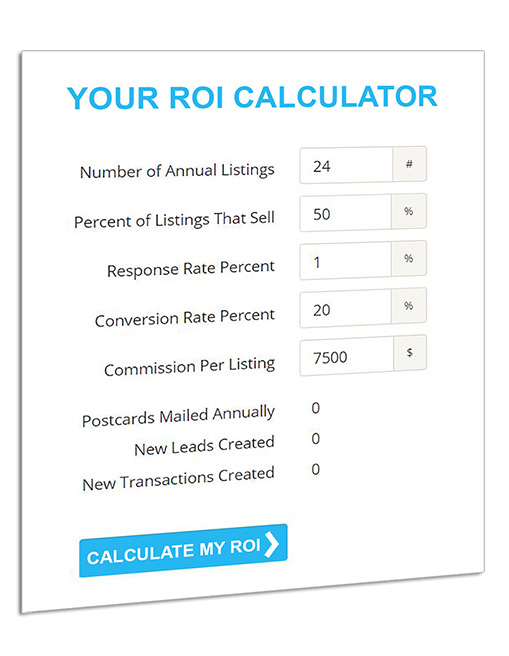 5. The Free Online ROI Calculator
Consistency and automation are the keys to success. Discover how effective direct mail marketing can dramatically increase your bottom line. Enter your statistics in our Free online ROI Calculator and click the 'CALCULATE MY ROI' button to see your results instantly! – Click Here